Many of us are spending more and more time at Gathering Place. And after hours spent walking and discovering, it's time to eat. Here are some spots to try that are just a walk, bike ride or zoom on a scooter away. 
(Prices:  $: less than $10    $$: $10-$15    $$$: $16-$25    $$$$: over $25)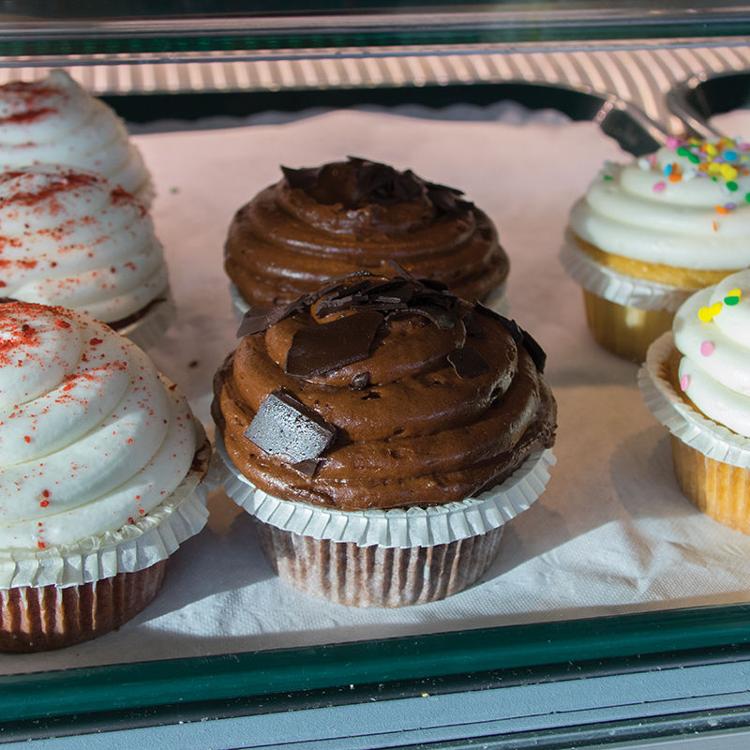 The Patio and Redbud Cafe at the Gathering Place
The Patio is more than a snack bar. Located just east of the Lodge, the Patio is a great place for wraps and sandwiches, burgers and fries, pizza and chicken strips. Redbud Cafe, on the lower level of the Lodge, is where you'll find all the sweets, from ice cream to cookies and cupcakes, plus candy and coffee. The Vista at the Boathouse, the largest of the restaurants at Gathering Place, will open soon. We can't wait for those views from the outdoor patio.
2650 S. John Williams Way | 918-779-1000 $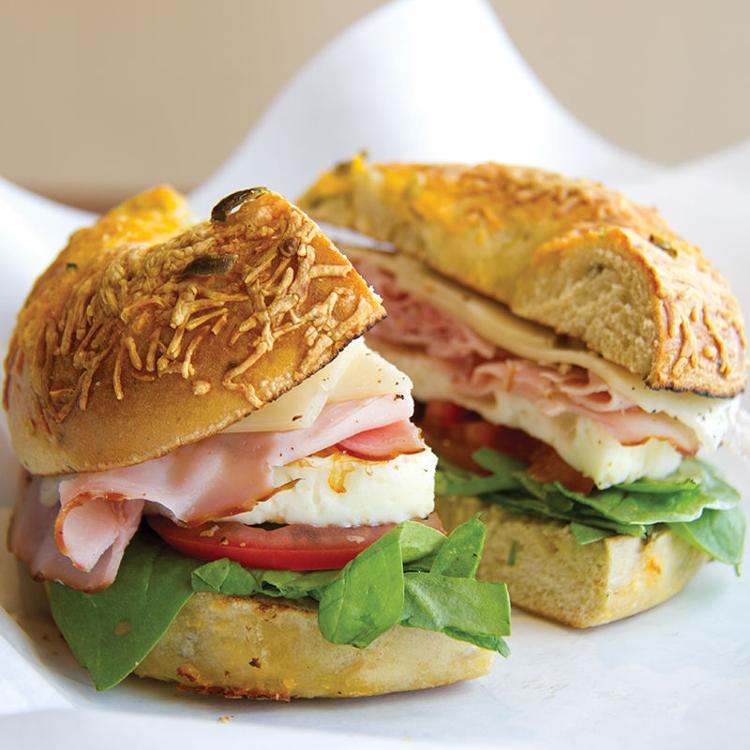 Old School Bagel
Before heading to Gathering Place, make a stop at Old School bagel for the best bagels and cream cheese. For a full breakfast, the Healthy Start bagel is perfect — egg whites, ham, spinach, tomatoes and white cheddar are so good on a plain or sesame seed bagel. Kids will love choosing their favorite bagel with peanut butter and jelly or Nutella. Lunch sandwiches fill the menu, too.
3723 S. Peoria Ave. | 918-743-7400 $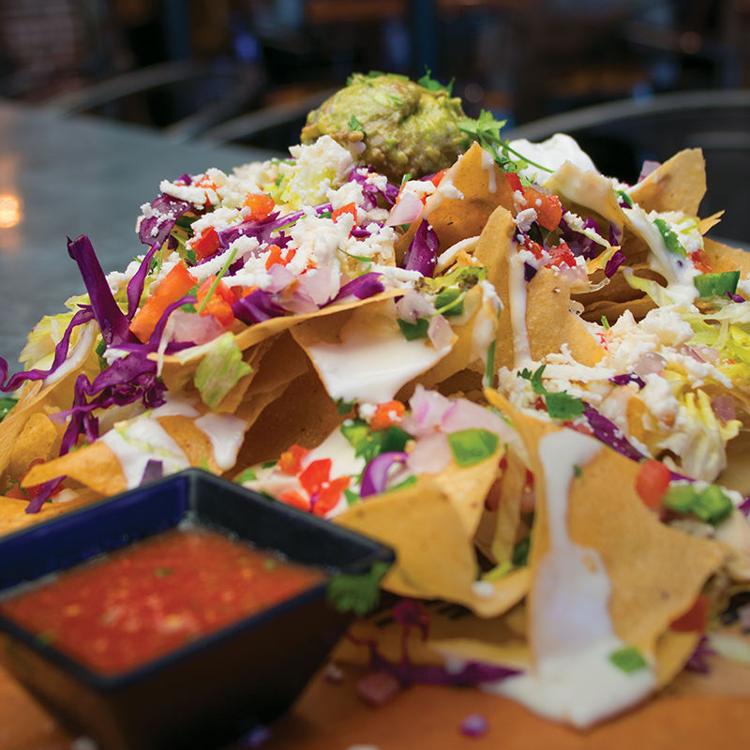 Bricktown Brewery
Bricktown Brewery is the place to go with a group since everyone can find something on the menu. It's great for burgers, nachos and pizza, and also sandwiches like the hatch green chile chicken or big meatloaf sandwich. Also delicious is the fried chicken salad packed with broccoli, apples, bacon, peppers, raisins and the star — the fried chicken.
3301 S. Peoria Ave. | 918-895-7878 $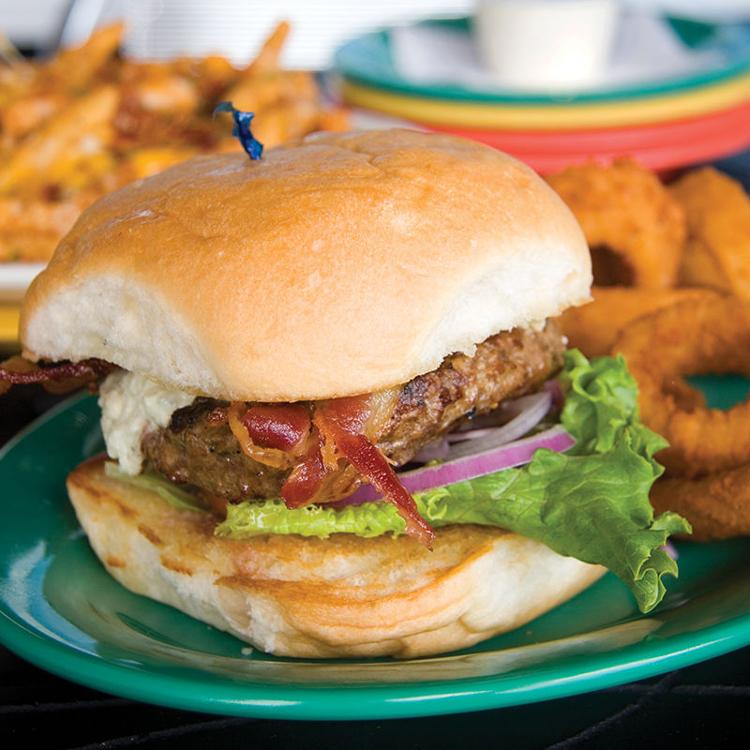 Blue Rose Cafe
Walk or bike down the River Parks path to Blue Rose Cafe for lunch on the deck. Blue Rose is known for its burgers, big portions and shareable appetizers. Pick a few divide-and-conquer foods, like wings tossed in a jalapeño cream sauce with Parmesan cheese. Or pass around a plate of cheese fries, loaded with bacon and ranch for dipping.
1924 Riverside Drive | 918-582-4600 $