Chicken-fried steak is classic comfort food. Oklahomans love it so much, in fact, that it's part of our official state meal. It's one of those foods that's a mess to make at home. Lucky for us, there's no shortage of places in Tulsa to find excellent CFS.
(Prices:  $: less than $10    $$: $10-$15    $$$: $16-$25    $$$$: over $25)
Nelson's Buffeteria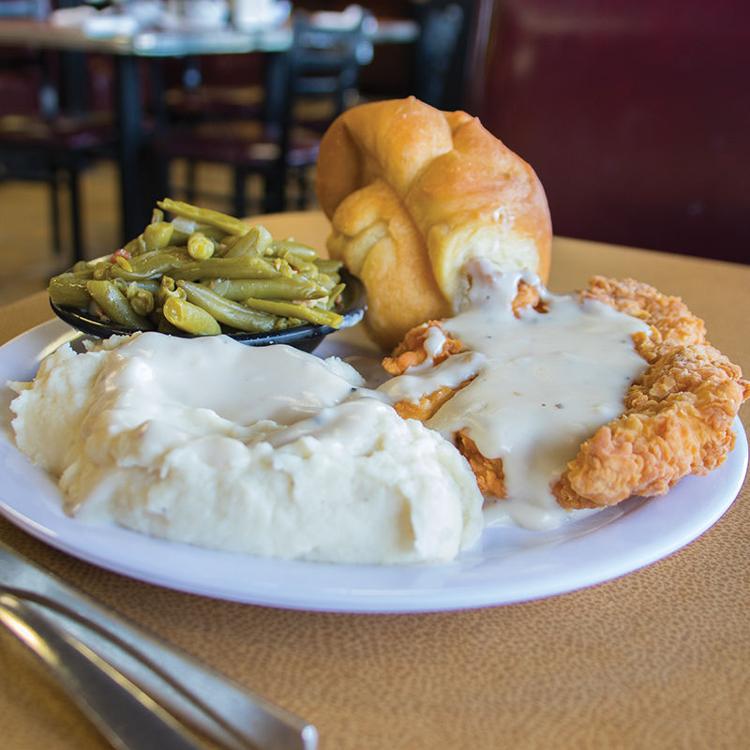 Nelson's is the gold standard for chicken-fried steak in Tulsa. In the '50s and '60s, long lines of people waited downtown for Nelson's tender chicken-fried steak with its crisp, light batter. There have been a few iterations of the original Nelson's, and today the place to find all the Nelson's classics is at Nelson's Buffeteria. Open for breakfast and lunch, you'll also find drip beef, pan-fried steaks, homemade chili and cream pies.
4401 S. Memorial Drive | 918-236-4655 $$
Brookside by Day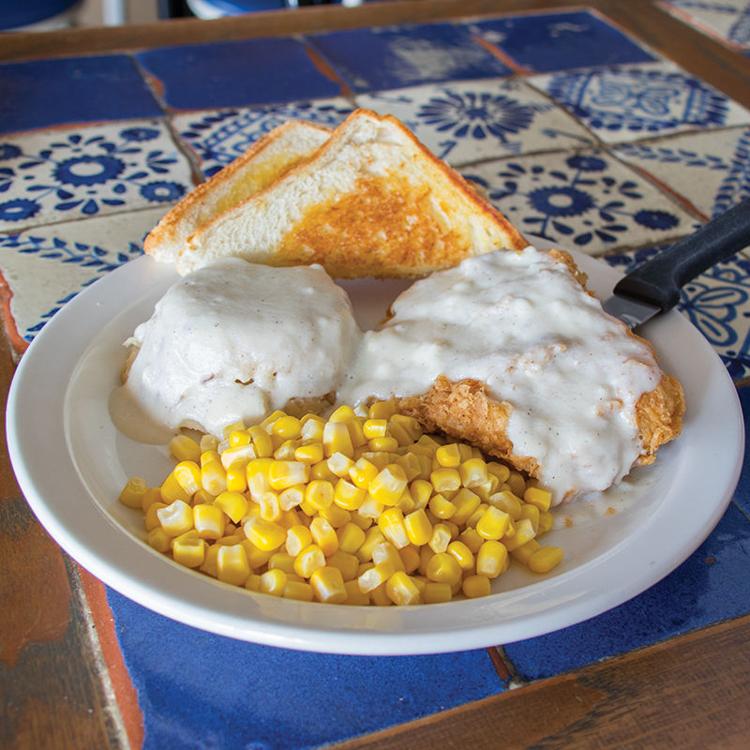 Chicken-fried steak at Brookside by Day often gets passed by. People are there for the beloved murritos, biscuits and gravy, or short stacks of pancakes. But it's the chicken-fried steak — which hilariously can be ordered as a "side" — that can't be missed. So order that short stack with a side of chicken-fried steak. Or order off the lunch menu for a chicken-fried steak with mashed potatoes, vegetables and Texas toast.
3313 S. Peoria Ave. | 918-745-9989 $
Bread and Butter Kitchen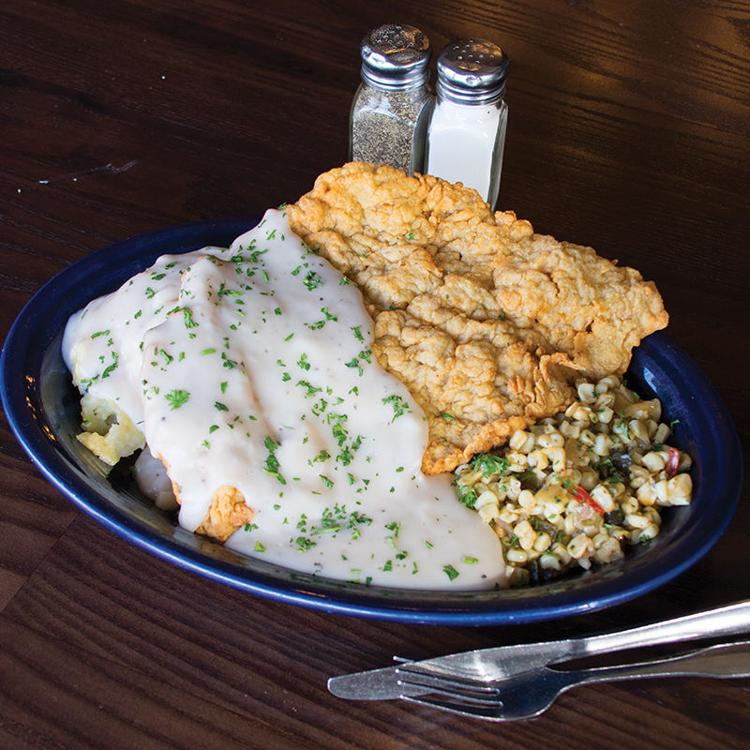 If you want chicken-fried steak as big as your plate, Bread and Butter Kitchen is the place to go. A heavily peppered cream gravy is great on this tasty chicken-fried. Try it alongside the roasted corn with poblano peppers. Bread and Butter's homemade bread with honey butter also is a perfect accompaniment.
3837 E. 51st St. | 918-960-2070 $$
The Wild Fork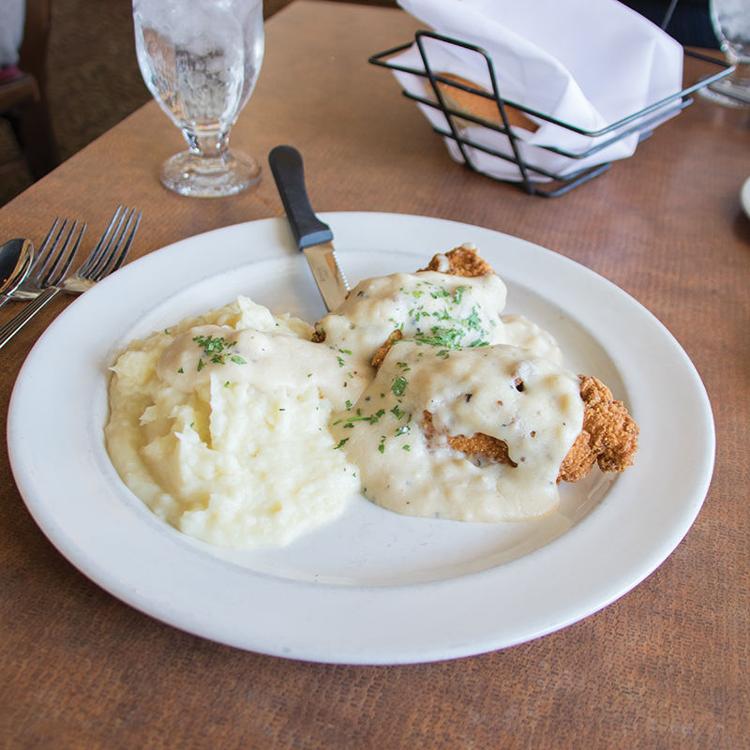 The Wild Fork's chicken-fried steak has a crisp topping, which comes from a flour and cornmeal blend. It's topped with a peppery cream gravy that's so good with a side of garlic mashed potatoes. The Wild Fork also has a chicken-fried chicken, which is equally tasty.
1820 Utica Square | 918-742-0712 $$