If you want to feel good about what you're putting into your body, Pure Food and Juice is a great place to begin. Owner Cynthia Beavers is passionate about using the freshest ingredients on her menu. The Green Buddha is a nice start to the day with its blend of orange, grapefruit, pineapple, cucumber, celery and kale. If you're a smoothie lover, try the Snow Coconut, a blend of whole coconut and  cashew cream with blue agave.
3524 S. Peoria Ave.|918-392-8090|purefoodandjuice.com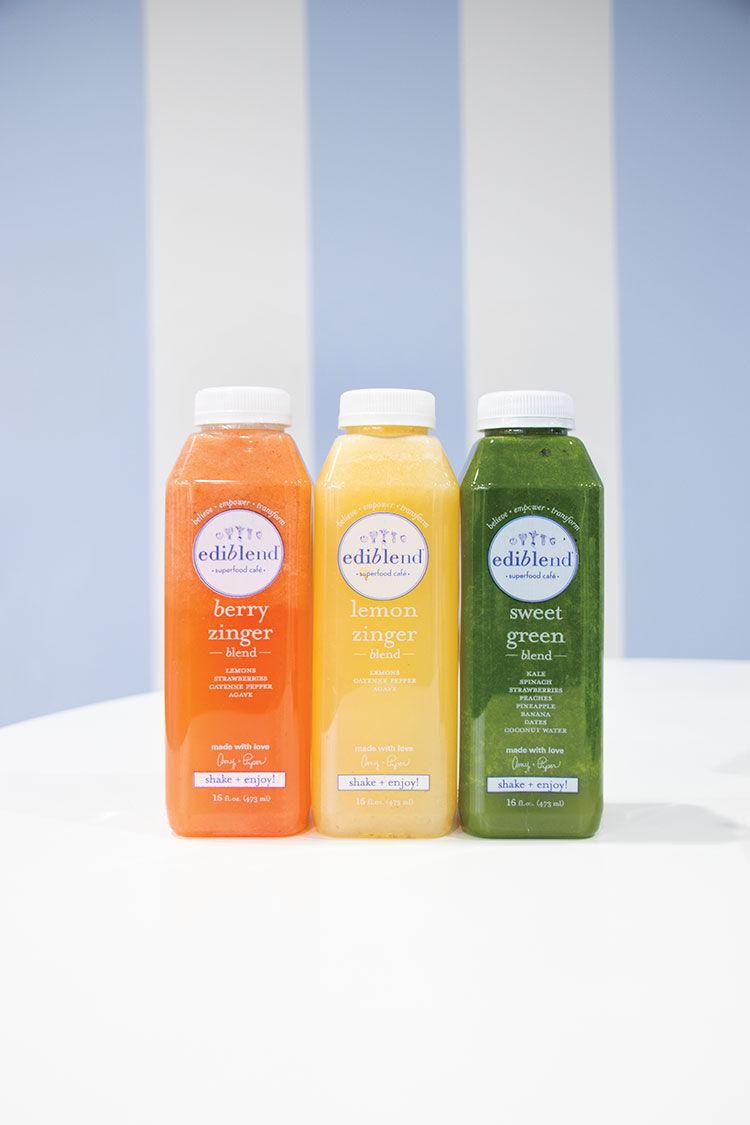 The refrigerator case at Ediblend is a Tulsa comfort. It's long been a place to find healthy, fresh food and drinks. The bottled grab-and-go juices are great, but even better is the juice bar. The made-to-order blends are perfect with a hummus bowl for lunch. One of our faves is the Peach Perfect, which is green in color from a healthy handful of spinach, plus cucumber, pineapple, peaches, ginger and coconut water. Feeling under the weather? Try the Cold and Flu Fighter with goji berries, pineapple, ginger, camu camu berries and coconut water.
2050 Utica Square, 918-991-1717|10115 S. Sheridan Road, 918-900-1717|ediblend.com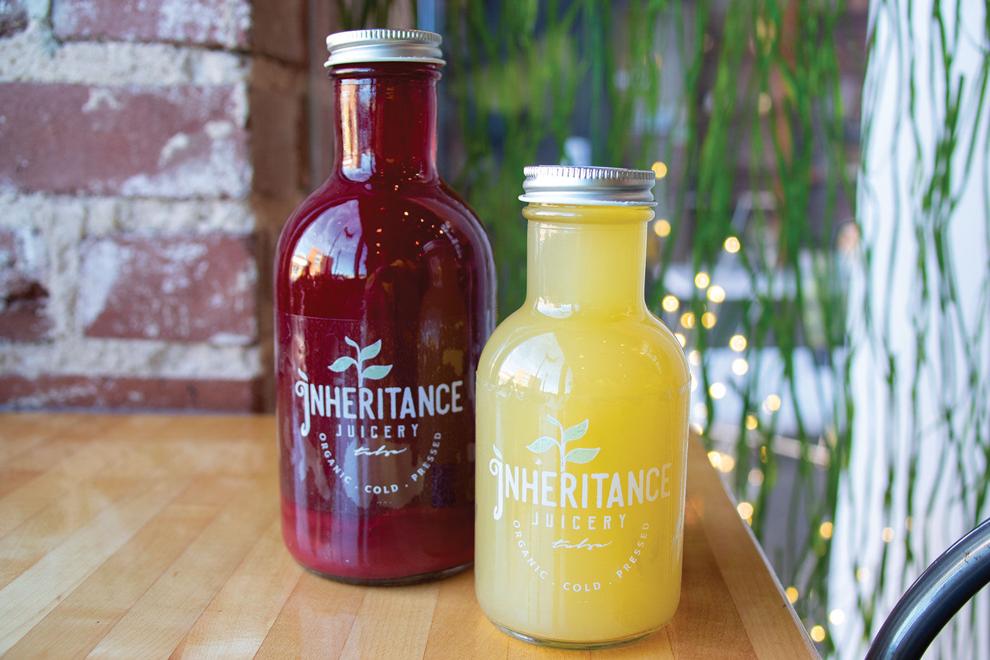 The juice bar at Inheritance Juicery has flavor combinations you might never have conceived. Take Beauty and the Beets, a juice of beets, Granny Smith apple, carrot, orange, kale and ginger. It's a vibrant flavor that's a great pick-me-up in winter. The team at Inheritance is all about creativity, and it's fun to see the new juices and smoothies that pop up on the menu. Another wonderful one is Mint to Be with flavors of red apple, pineapple, coconut water and mint.
108 S. Detroit Ave., 539-424-5394|6333 E. 120th Court, 918-364-1201|