For nearly 25 years, Jay and Janice Cline have been the faces of the dependable sandwich shop around the corner.
Customers know they can stop in for a turkey and swiss sandwich on wheat bread, decidedly familiar to what you would make at home. Or, for something better left to the pros, like a corned beef with melted swiss, sauerkraut and Russian dressing on rye bread.
Of course, you can get a sandwich just about anywhere in Tulsa. But there's something about the Palate that has kept customers around all these years. For one, it's the art.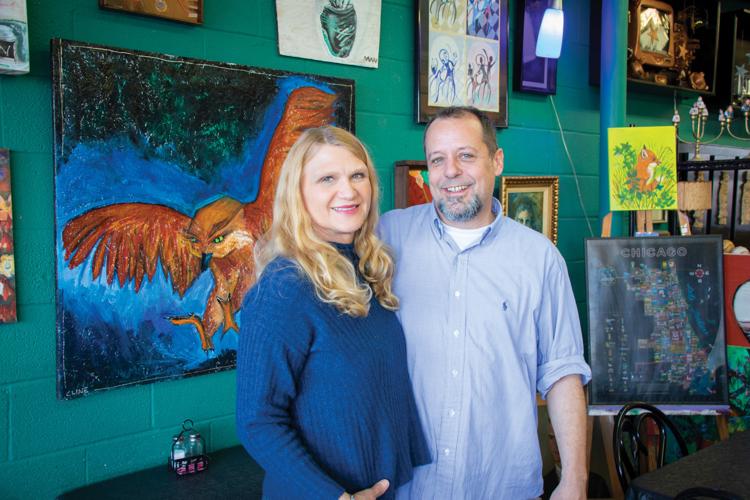 When the Clines opened, they decided on the name the Palate because of their love for both food and art. Inside the cozy walls of the restaurant, art is everywhere. Original paintings, some by Jay, hang in an eclectic, haphazard way, creating a fun visual during the lunch hour.
Before opening the Palate, Jay was in the restaurant business, and while bartending, he became friends with some Tulsa caterers and restaurant owners. It was then he knew he wanted to do something for himself — something that would give his family freedom and allow him to pursue his first love of art.
So soon after marrying, Jay and Janice began catering. One of their catering jobs led to an introduction to the owners of Ranch Acres Wine and Spirits, who knew of an open space in the Ranch Acres shopping center. They moved in February 1996 and have been there ever since.
It's a small, cozy space with just enough room for customers to take the tables near the window. Others take their sandwiches to go. The Palate also does quite a bit of catering business.
"We serve food that we would want to eat," Jay says. "It's all fresh made by us."
Grilled sandwiches are customer favorites at the Palate, and they're served with potato chips and a pickle. Each is named for the Cline's daughters, nieces and nephews. Jay got the idea for naming the sandwiches when he was a student at Texas Christian University, from one of his favorite sandwich shops near campus. Sandwiches are $8.95-$9.95.
The most popular is the Claire, with crisp bacon, pimento cheese, avocado, lettuce and tomato. Other customer favorites are the Mariel, with corned beef, turkey, swiss, coleslaw and Russian dressing; the Mason, roast beef with au jus and sautéed onion; and the Kate, turkey and swiss with mushrooms, avocado and ranch dressing.
Food at the Palate is fresh and made in-house, including the daily soups ($4-$6). Salads include a good, classic spinach salad with red onion, bacon, egg, mushrooms and mozzarella ($8.50; additional chicken $2.50).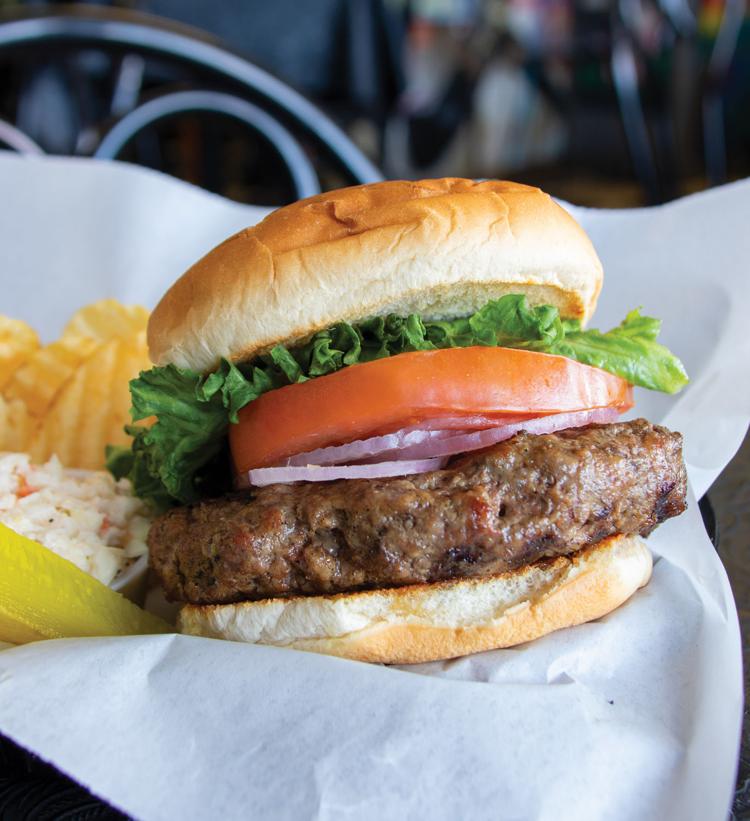 The Palate's griddle, which gives the sandwiches a crisp outside and melty middle, also makes a great hamburger ($9.95). There's the old fashioned, a hickory burger, a teriyaki burger and a popular mushroom burger with sautéed mushrooms and swiss cheese.
For customers looking for simple or cold sandwiches, the Palate has fresh chicken salad, turkey and swiss, BLTs, ham, tuna salad and grilled chicken — all come with a choice of wheat, white, sourdough, rye or a tortilla wrap. They're served with a choice of potato salad, coleslaw, baked beans, fruit or cottage cheese.
In the early days of the Palate, the Cline's daughters, Mariel and Olivia, were often at the restaurant. As toddlers, they were sometimes in a playpen in a room in the back, and when they became older, they spent many summer days in the back of the restaurant watching movies while their mom and dad worked.
"My wife and I have always been motivated by our daughters," Cline says. "We have created a place where we work and earn a living. The important part of longevity in a business is knowing what you can take care of. And my wife and I have always had each other to depend on."
The Clines often host shows at the Palate for local artists, allowing them space to show and sell their art.
---
The Palate
3324 E. 31st St. | 918-745-9899
The Palate does not host daily lunch service as catering often takes over the kitchen, but when it does, lunch service is
10:30 a.m.-2 p.m., Monday-Friday. The Clines suggest calling in advance to ensure the Palate is open.