Charlotte Shores is like the rest of us when it comes to cooking during the holidays.
She's thinking about what her kids will eat, she's making lists, she's weighing how much time she has to spend in the kitchen versus all the wonderful things she wishes she had time to make.
In other ways, Shores is nothing like us. When the holidays are over, she will fly to Park City, Utah, to cook beautiful dinners for people in town for the Sundance Film Festival and the majority of the ski season.
Before moving to Tulsa last year because of her husband's work transfer, Shores lived in Park City full time, working as a personal chef. Before that, she created stunning desserts through her dessert catering business in Washington state. Now she's working to get her personal chef business off the ground — this time in Tulsa.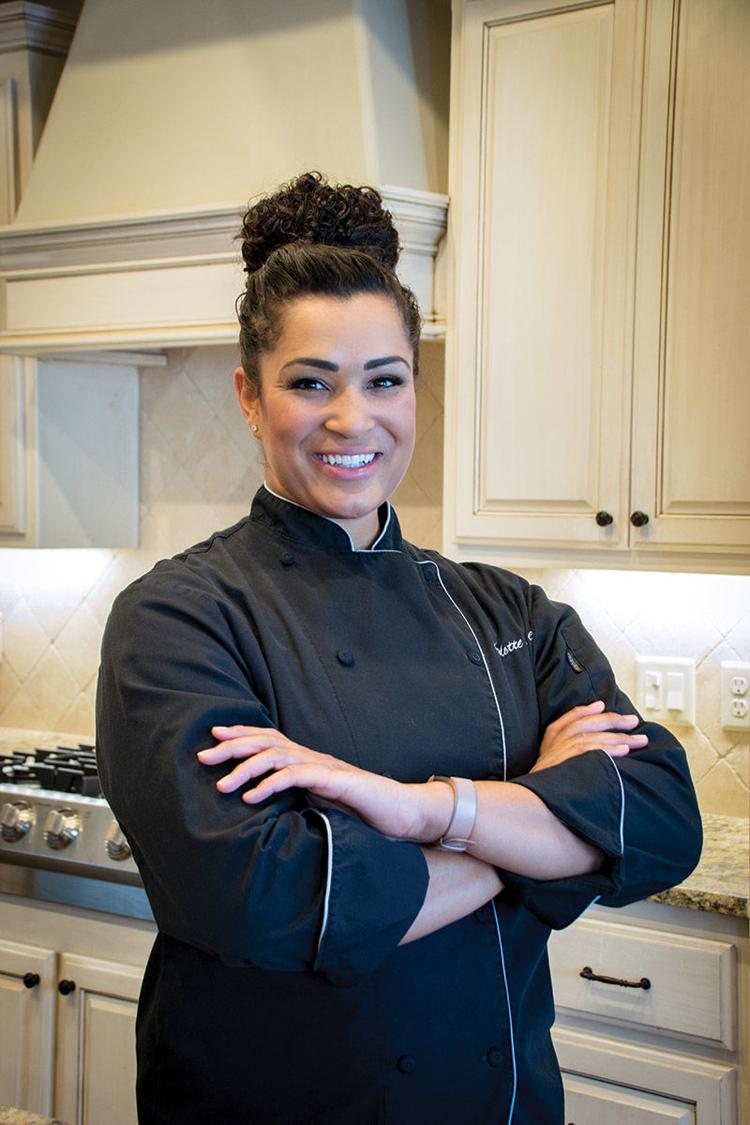 Cooking candlelit dinners for industry insiders at Sundance isn't quite the same as cooking for family. Shores knows how to do both, and talked to us about how to make holiday dinners at home memorable.
Here are some of her tips to keep in mind during the frenzy of the season:
1. Start early. Practice the dishes you want to make ahead of time. Consider how long it will take and whether it will be worth it. "Take that extra time to figure it out," she says.
2. Make it ahead. When you can, make foods ahead of time. "Cranberry sauce will hold very well for five days. Mashed potatoes can be made in advance, and stuffing is actually better when made a day ahead," she says.
3. Make a list. Write down each step for the day of your dinner. "I am notorious for, 'Oh wait, I forgot this one big part,' because I forgot to write it down," she says. "Lists are everything."
4. Give it a spin. Stick with your tried-and-true holiday favorites, but give them a spin. "Add bacon and garlic to your roasted Brussels sprouts, make brown butter mashed sweet potatoes instead of traditional white potatoes, make a pumpkin chiffon pie rather than regular," Shores says. Or, doesn't this sound delicious? Rather than a plain smoked ham, Shores suggests a bourbon and gingersnap-crusted ham.
5. Use a wet paper towel. This one is simple, but one you won't forget. Before setting the platters on the table, use a wet paper towel to clean up any dribbles or spills on the platter. It's the last thing Shores does after plating dinners for a dinner party — and it works just as well for holiday parties at home.
This is a must-have for Shores' family during the holidays.
---
Sweet Potato Puff
3 cups cold mashed sweet potatoes
½ cup sugar
½ cup melted butter
2 eggs, beaten
⅓ cup heavy cream
1 teaspoon vanilla extract
1 teaspoon salt
½ cup brown sugar
¼ cup maple syrup
¼ cup flaked coconut
Topping:
¾ cup brown sugar
½ teaspoon salt
¾ cup chopped pecans
3 tablespoons melted butter
½ cup all-purpose flour
Preheat oven to 350 degrees.
In a mixing bowl, beat potatoes, white sugar, butter, eggs, cream, vanilla, salt, brown sugar and maple syrup until light and fluffy. Stir in the coconut. Spoon into a greased 2 ½ quart baking dish.
Combine topping ingredients until well blended, and sprinkle over sweet potatoes. Bake uncovered for 40 minutes or until golden brown.