When you're not sure what you're in the mood for, Cha Bubble Tea is a good place to start. The menu here ranges from strawberry lemonade with orange popping bubbles to taro smoothies with boba. If you're a coffee lover, try the Vietnamese coffee with boba. Cha has many tea flavors including honey jasmine, passionfruit green tea, oolong and lemon black tea. The smoothies are a good option for kids. Try a caffeine-free piña colada smoothie, mango smoothie, or a coffee or mocha smoothie for an afternoon reset.
8246 E. 71st St. | 918-806-6855
If the summertime heat has you down, you need an ice-cold pick-me-up. Bubble tea is one of our favorites for a sip of something sweet, and Hey Boba is one of the best. The mango tea with kiwi popping boba is a favorite with a burst of flavor. Those little bubbles — chewy tapioca pearls — add a pop of fun to any drink. The coconut bubble milk tea and taro milk tea also are great. Hey Boba also has delicious little bites, like crab rangoon or fried dumplings.
6942 S. Lewis Ave. | 918-292-8236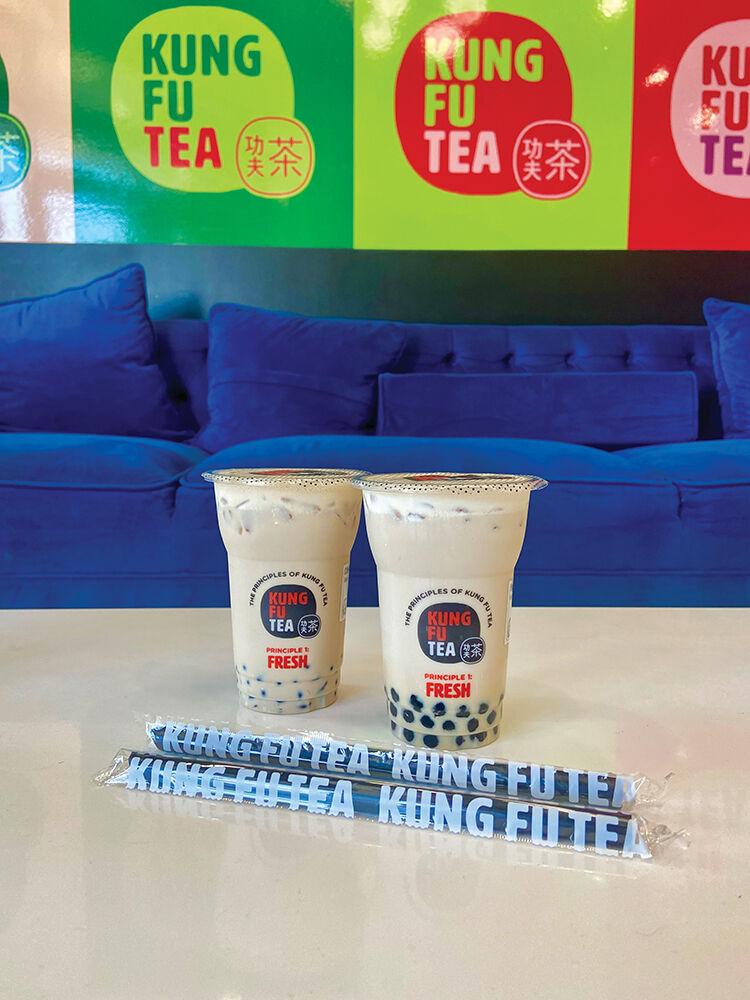 Kung Fu Tea has been a happy addition to KingsPointe Village. This fun shop has a menu that makes you want to try one of everything. The most popular drink is a freshly brewed Earl Grey with sugar and milk powder. This milk tea is a favorite and even better with coffee bubbles. Kung Fu's punch tea is full of fruit flavors, like rosehip, blueberry or grapefruit, and is combined with jasmine green tea. Choose a topping for any tea. Bubbles are a classic, but you also can load up with herbal jelly, red beans or pudding.
5956 S. Yale Ave. | 918-561-6057