No one in Tulsa is making food quite like Jacque Siegfried. 
Where else but her restaurant, NATV, could you find corn cakes, succotash, bison, wild rice and grape dumplings?
"We have people message us, asking 'Do you make pashofa? Or grape dumplings?' One woman said she hadn't had any since her great-grandmother died," says Siegfried (Shawnee Tribe).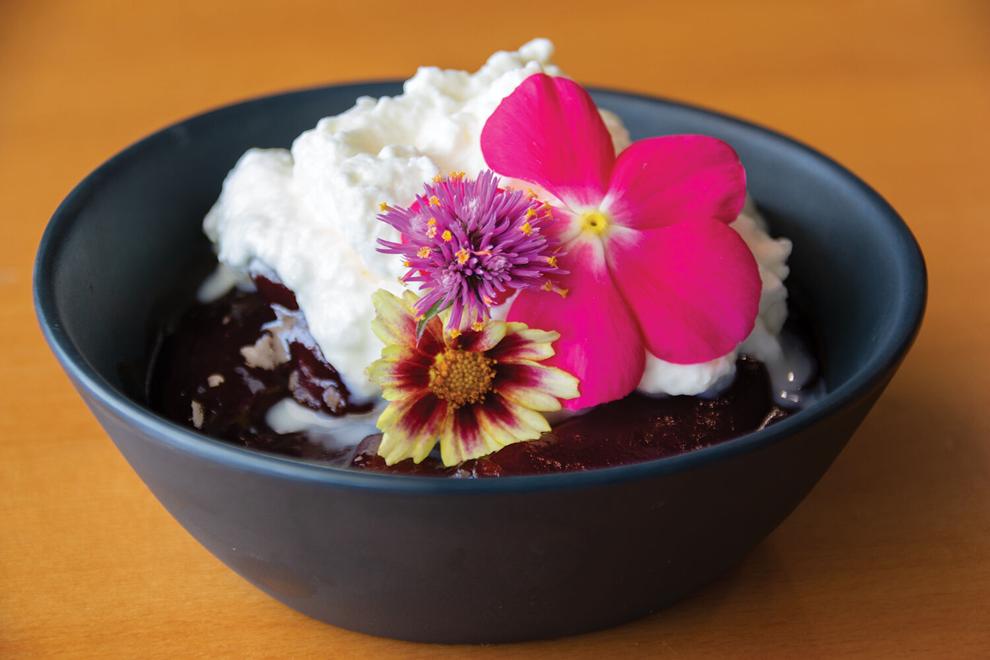 Her restaurant is a beautiful tribute to Native American food, both to passed-down recipes American Indian families eat today and to ingredients Indigenous families have used for decades. "NATV tries to include dishes inspired by the pre-contact foods, first-contact foods and new native cuisines to showcase local ingredients and indigenous flavors," she says.
Siegfried knows it would have been easier to put Indian tacos and fry bread on the menu. But she wants people to know there's more to Native American cooking than Indian tacos, as good as they are. 
Siegfried has the resume to show for her cooking caliber. She's worked at the Duck Club, Cedar Ridge Country Club, the Boiler Room at the Mayo and served as executive chef at Tulsa Club's Chamber Restaurant. And at each she has pushed herself to learn more, experience more and expand her possibilities. In one kitchen, when an unexpected order of octopus came in, everyone knew who to call. "Give it to Jacque. She'll know what to do."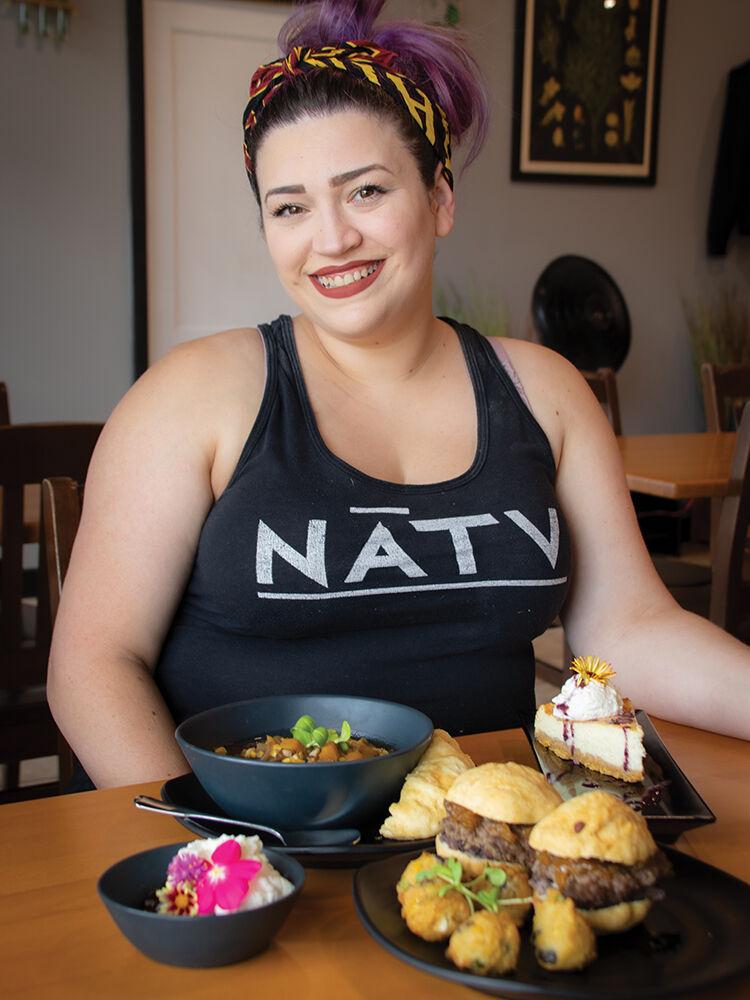 Siegfried and her husband, Ricky, saved for years to be able to open a restaurant of their own. Jacque had several ideas, including three solid concepts. They had enough money for one. "(I asked) which one do you want to bet everything on?'" Ricky says. 
And for Jacque, it came down to her biggest passion: Native American food.
Jacque, a Platt College Culinary Arts graduate, has always been proud to be Native American and credits school Indian education programs at Bell Elementary School as a big part of the reason for that, as were stories her parents told to her. Her love of cooking came from her grandmother, from whom she learned that food is the way to show people you love them. And her appreciation for cultural understanding and the outdoors came from her dad, an avid hunter who taught her to fish.
Jacque is a little bit of all the people who influenced her, but ultimately, she's her own person — a chef with vibrant lavender hair and a big heart. She's a chef who cares for her staff and loves educating diners about Native American foods as much as she loves cooking for them. NATV is a destination restaurant. It's rare someone stumbles upon it. Rather, diners who are seeking out Native American food, or who have heard about a chef recreating Indigenous foods, make the drive to the unassuming shopping center in Broken Arrow that houses NATV.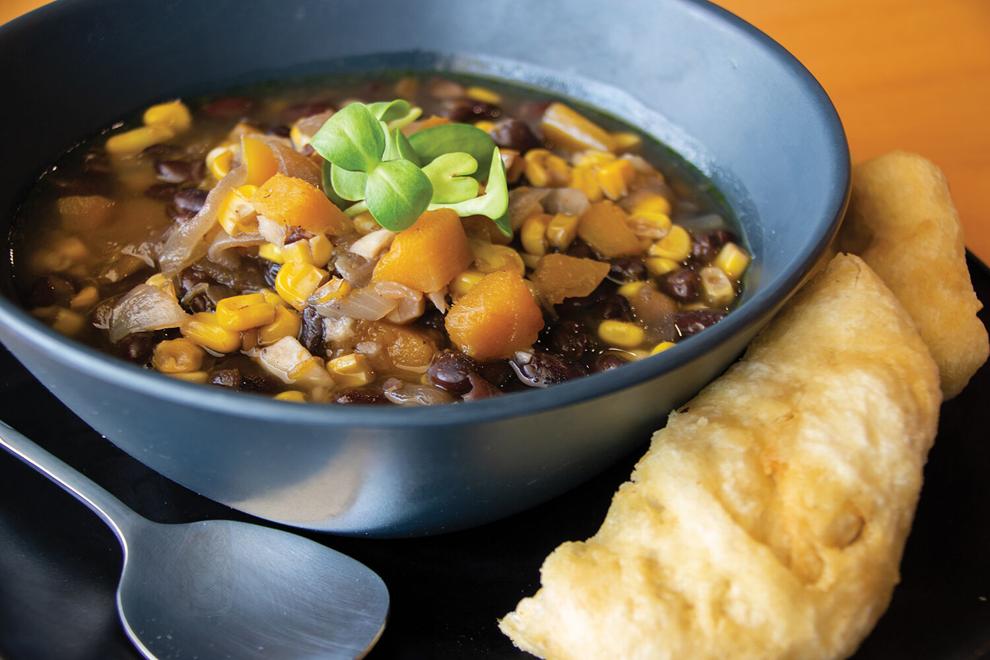 We tried a few things on the menu, and all were original and delicious. The trio of corn cakes ($13) is one of the most popular appetizers. The pan-fried corn cakes have real corn flavor and are each topped with something different. The night we visited, it was a tender piece of beef tenderloin, pork belly succotash and pickled vegetables.
NATV's trout with wild rice is superb. The seared trout ($18), topped with a wild onion chimichurri sauce, sat on a bed of roasted corn and natively sourced wild rice. 
Many menu items come from local growers and producers, like the bison from a Quapaw cattle farm in Miami. Fruits and vegetables often come from the Broken Arrow or Tulsa Farmers' Market. It was important to Jacque to stay with the idea of local sourcing, just as Indigenous people would have done before importing was available. That means more corn and rice than potatoes and milk.
On the lunch menu, sunchoke gnocchi ($13) is a standout. The gnocchi, made with sunchokes and pecan flour (from local Knight Creek Pecan Farm), is served with wild mushrooms, a romesca sauce and sunflower seeds. This dish is a good example of unique pairings and foods you won't find on any other menu in Tulsa.
Another favorite on the lunch and dinner menus is Three Sisters Stew ($6) — a beautiful soup of butternut squash, acorn squash, corn, black beans and onion served with fry bread.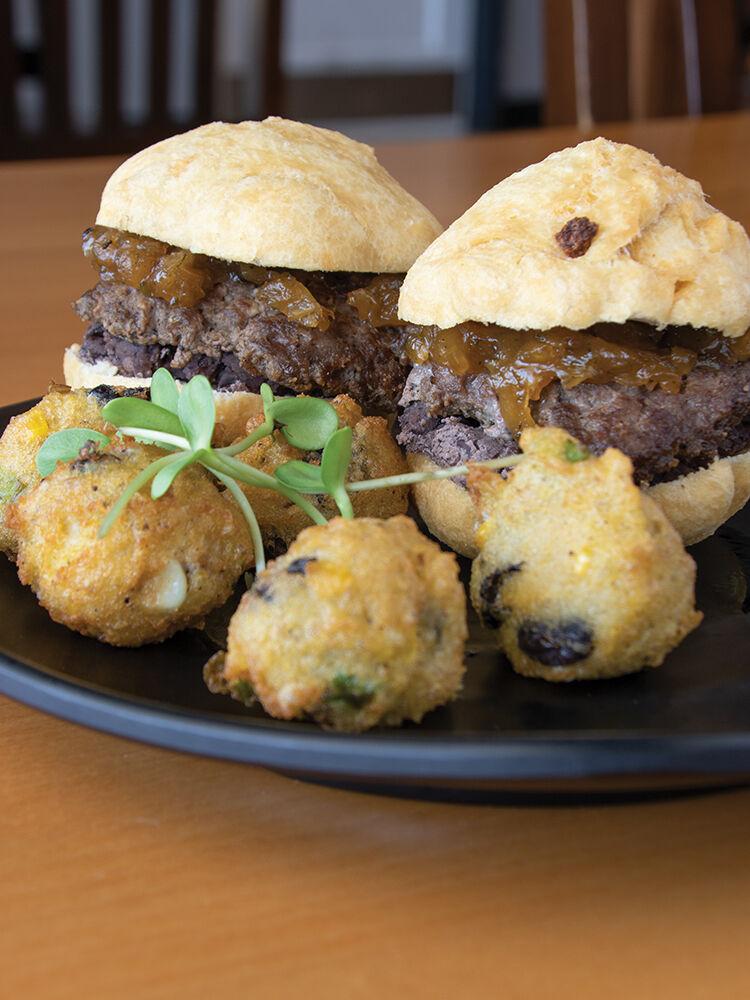 For those wanting something more familiar to their tastebuds, the bison sliders ($14 for two) are great with a black bean puree, onion sage jam, fry bread and corn fritters.
Desserts are special and worth trying. We liked the grape dumplings ($8) with a honeysuckle whipped cream and sweet corn cheesecake ($8). A honey pecan cake ($9) with candied pecans and honey reduction is also on the menu. 
It's important to Jacque that guests don't feel intimidated by the food at NATV. She's quick to answer questions or accommodate requests.
For Jacque, NATV is a dream come true — a way to combine family pride and love of Indigenous culture with her love of cooking.