In March 2020, we all awoke to a new normal with COVID-19 impacting every aspect of our lives. 
We did things in March that would have been unimaginable to us just a few weeks before. We stood in line to shop for groceries, we wore latex gloves to pick up take-out orders and we drove by to see the lights had dimmed on some of our favorite restaurants. 
Gut-wrenching decisions were being made at restaurants across Tulsa in those early days of the pandemic. The calculations of how payroll would be made and whether to close for good happened at restaurants both big and small, from fine dining to diners.
So what's it like now, one year later? We talked to managers and owners to find out what worked, what didn't and how they're feeling about the future. 
Ripple effect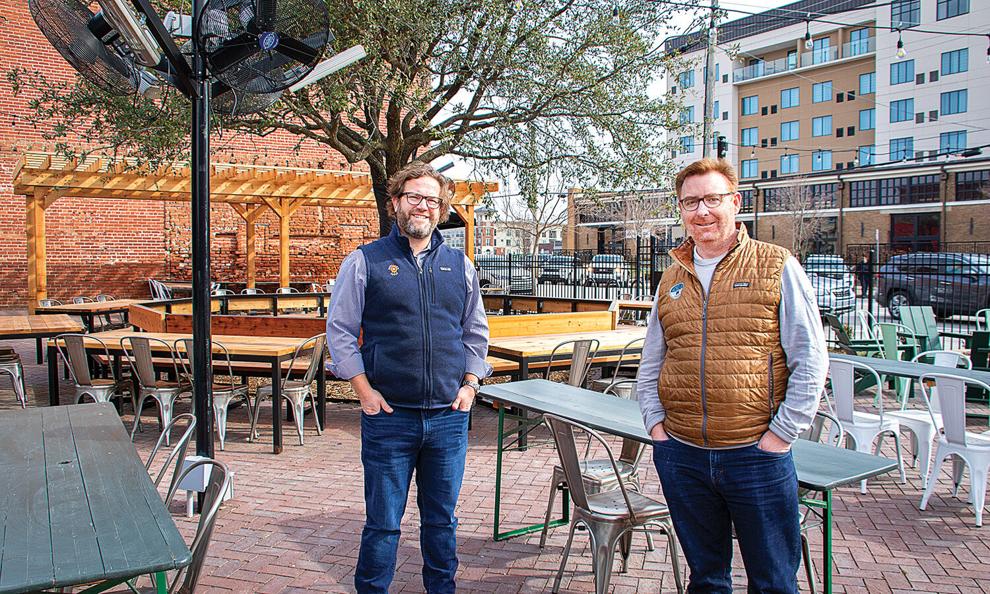 At one point, early in the pandemic, sales at the McNellie's Group were down 85%. And anyone who lives in Tulsa knows that doesn't mean sales were down at just one restaurant. Elliot Nelson's McNellie's Group has many restaurants across the city, employing hundreds of people. Nelson knew any decision made would have a major ripple effect. 
McNellie's has made it through the year, but not without heartache. Early in the pandemic, the Group had to layoff a number of employees, but has been able to rehire the majority of them. To preserve the company, Nelson and others, including Jim O'Connor, McNellie's chief operating officer and partner, worked to create new projects to meet needs. 
One project that's worked in their favor is the downtown McNellie's courtyard, created to offer a large patio for outdoor dining, drinking and relaxing by the firepits. This was a project initiated in 2019, but O'Connor says they contemplated delaying to conserve cash once the City of Tulsa mandated restaurants close their dining rooms to help flatten the curve. 
"Ultimately, after a lot of internal debate, we decided to move forward with the project because we were convinced customers would be looking for more outdoor drinking and dining options," O'Connor says. 
The courtyard outside McNellie's, 409 E. First St., opened after Labor Day and quickly became a hot spot for early family dinners and late-night beers. Overall, O'Connor says outdoor dining has worked very well for all McNellie's Group restaurants that offer it.  
Another idea that proved successful was to take advantage of McNellie's Group's catering kitchen, using it to create two ghost kitchens: restaurants with to-go service only. The first was Ghost Dragon Express, a throwback Chinese take-out with dishes like crab Rangoon, beef and broccoli, and fried rice in pagoda-style containers. The second ghost kitchen is FajitaTown, with a simple menu of steak, chicken and sweet potato fajitas, plus a few extras and side dishes. Both are available for carryout at 608 E. Third St., or for delivery through DoorDash. 
Not everything has been as successful. O'Connor says they adapted by offering curbside pick-up, but that it's tough to compete with chain restaurants that have drive-thrus, pick-up windows and very costly app-based ordering systems. 
And some of the concerns O'Connor had in March are the same ones he has a year later. 
"The safety of our employees and our customers has been, and will continue to be, our biggest concern," O'Connor says. "We are doing our part with masks, social distancing and extensive sanitation, but it is still something we spend a lot of time thinking about. We still have a lot of apprehension about when sales will return to normal. When this crisis first started, we never imagined it would drag on for so long. At this point, we don't anticipate seeing 'normal' sales until late summer at the earliest."  
No room for error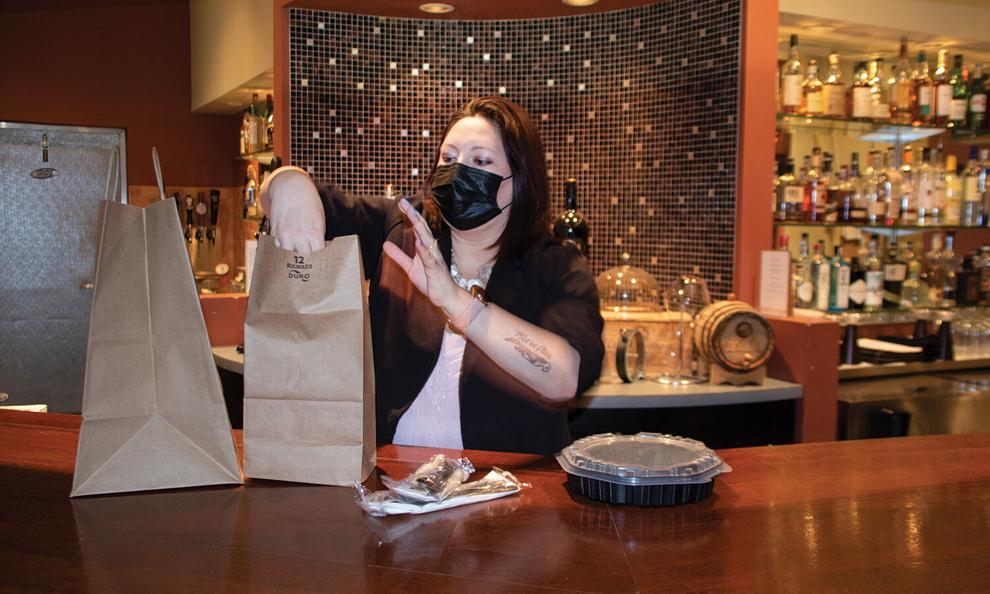 When restaurants were ordered to stop in-person dining, Kieron St. Ledger, general manager at Bodean, felt an enormous weight on his shoulders. While other restaurants transitioned to take-out, he knew at Bodean it wouldn't be so easy. 
"Our product is definitely meant to be consumed in this environment," St. Ledger says. 
White tablecloths, soft lighting and an elegant bar, along with flown-in fresh seafood, are what set apart Bodean, located at 3376 E. 51st St. Getting it to-go in a Styrofoam container just isn't the same. 
St. Ledger likens it to having an espresso on the Champs Elysees. The coffee might be great, but the setting is doing the heavy lifting. 
Key to Bodean's survival was the seafood market, located next door, where business continued at a steady pace. But those weeks of closure for the restaurant, and then the following months of a sparse dining room, took their toll. 
"More than anything, we missed having guests here. It was like a soulless shell without guests here," St. Ledger says. 
Even though they knew it wasn't ideal, Bodean did get into the take-out business, turning the once busy bar into a call center. 
"Our servers turned into a phone bank," he says. "Everyone adapted and rolled with the punches." 
Although St. Ledger was skeptical of take-out, it has worked in their favor. Bodean continues to do a lot of take-out business, but with high standards. If it doesn't travel well, it's not available to go.
Since reopening, Bodean has removed 50% of the tables, added barriers and staggers reservations to protect staff and guests. 
"One of the things that's more stark than anything else is the volume (of customers)," St. Ledger says. "Volume forgives error, and with the volume we do now, there's no room for error." 
This past year has brought the Bodean staff closer together, as they worked through hard times and came up with creative solutions. 
"I'm really fortunate with the team I have here. We all have kids and lives, and we have to work each day for each other," St. Ledger says. "But yes, there are still daily waves of crushing anxiety."  
Reconfigure, reimagine
For the staff and customers at McGill's, 2020 was an impossibly hard year.
When Mayor G.T. Bynum ordered Tulsa restaurants to cease dine-in services, the owners of McGill's decided to end operations at the McGill's location on East 21st Street. The restaurant, an institution for business lunches and celebration dinners since 1990, had already struggled because of continued nearby street construction and couldn't survive the economic loss of the shutdown. 
Owners Amy Moss and Hal Walker decided to put their energy into the McGill's location at 6058 S. Yale Ave. instead. 
"The day they shut us down, it was almost panic to figure out what we were going to do," Moss says. "We had no idea how long it would last."
McGill's hadn't been known for curbside or to-go orders and wasn't connected to Grubhub or DoorDash because most people came to the restaurant to dine. 
They quickly designed family-style and curbside menus, promoting them on social media. They also came up with catering options that could be delivered to families and neighborhoods. One neighborhood, Glenoak, enjoyed it so much that McGill's continues to give them a special menu every Monday and then delivers on Wednesdays.   
Once they reopened, much had to be done to reconfigure the dining room. They spaced tables six feet apart, put Plexiglas between all the booths and pulled half the barstools from the bar. 
Moss says business has picked up some, but it's not close to pre-pandemic. Before the pandemic for instance, McGill's had six servers working at lunch; now it's two. 
"I don't think dining is going to be regular anytime soon. Certainly going into 2021-2022, dining is going to be different," she says. "In every industry, but especially restaurants because they have been hit hard, everybody's worried. We have a lot of employees who have been here 13, 15, 20 years." 
For McGill's staff and customers, the hardest hit of 2020 was the loss of owner Greg McGill, who founded the restaurant with Walker. McGill died on Dec. 31, 2020.  
'All we can do'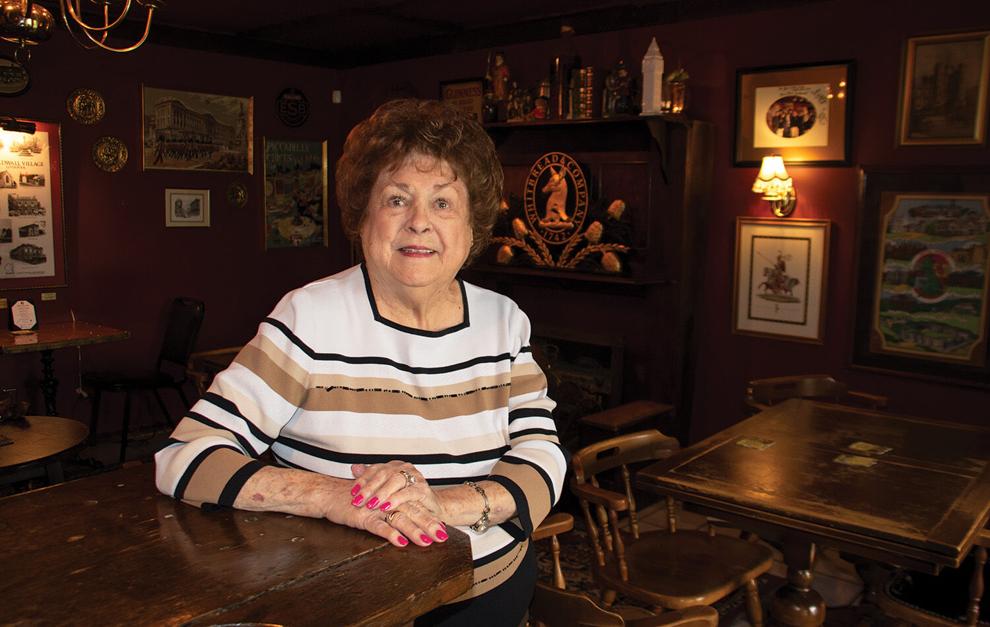 Many small restaurants struggled to pay rent during the pandemic. Some waited for government loans to help them get by, and others weighed the cost and closed for good. 
Betty Southard, owner of the White Lion, a traditional English pub at 6927 S. Canton Ave., says that would have been the case for her restaurant if not for the fact that she owns the building. Paying rent, she says, would have been out of the question. 
"I look into my accounts and go, 'Oh, dear,' but we survived," Southard says.
A few things worked in Southard's favor. For one, customers at the White Lion are intensely loyal and practically begged Southard to stay open. "They would say, 'Please don't close. You're the only authentic English pub in town,'" she says. 
Also, the layout of the White Lion makes it suited for social distancing. The restaurant is divided into rooms of different sizes, including one, the Churchill Room, perfect for diners who want a private space to eat. Often guests will call ahead requesting this room to stay distanced from others. 
Southard and her son, John, also have devised new ways to bring in income, like having trivia nights and scotch and gin tastings. 
Southard was reluctant to do take-out orders, but once restaurants were ordered to be shut down, customers missed the food and she decided to give it a try.  "I personally don't like carryout for our food," she says. "I want the food hot when it's served to you. Cold food is an absolute no-no in the pub."
So the thought of customers eating cold fish and chips or — perhaps even worse — microwaving her chicken en croute was nearly unbearable. 
That's when Southard got the idea to write instructions on each box. Anyone who orders a pastry — like the steak and kidney pie — has a handwritten note from Betty on the box: "Do not microwave my pastry."  
The White Lion's hours have been cut over the last year. Since the Southards live upstairs from the restaurant, they used to keep the restaurant open as late as customers wanted. These days, they close the kitchen around 8:30 p.m. 
"People who know us, they're fine with it," Southard says. "I'm up in years, and I don't want to get sick. It's been a little hard. I'm just praying that none of us get sick. That's all we can do."