Chef Tiffany Taylor isn't a name dropper. But when you talk to her about her career and the people she has worked with, it's impressive.
For a young chef, Taylor has already had much success both in and out of Oklahoma. We talked to the 36-year-old about her most recent venture as a private chef for a VIP of the movie "Killers of the Flower Moon" shot in Osage County, her work with Ree Drummond and how it all began.
What's your history in Tulsa's food scene?
My OSU-IT internship started by working at the pool restaurant at Southern Hills Country Club. I made it my personal mission to work through the ranks and learn as much as I could.
I eventually decided I wanted to work somewhere that my family and friends could come eat, and I wanted to work at the best restaurant in town, so I applied for a position at Juniper. I started part time and eventually worked up to sous chef. Juniper offered an opportunity to learn a lot in a short amount of time; the weekly themed special menus demanded a lot of creativity and a continuous culinary education. Chef/owner Justin Thompson finds very talented and creative people to operate his restaurants, and it was unreal to be a part of a team that was led by Tim Slavin and included eventual Chef de Cuisine Roque Heidler.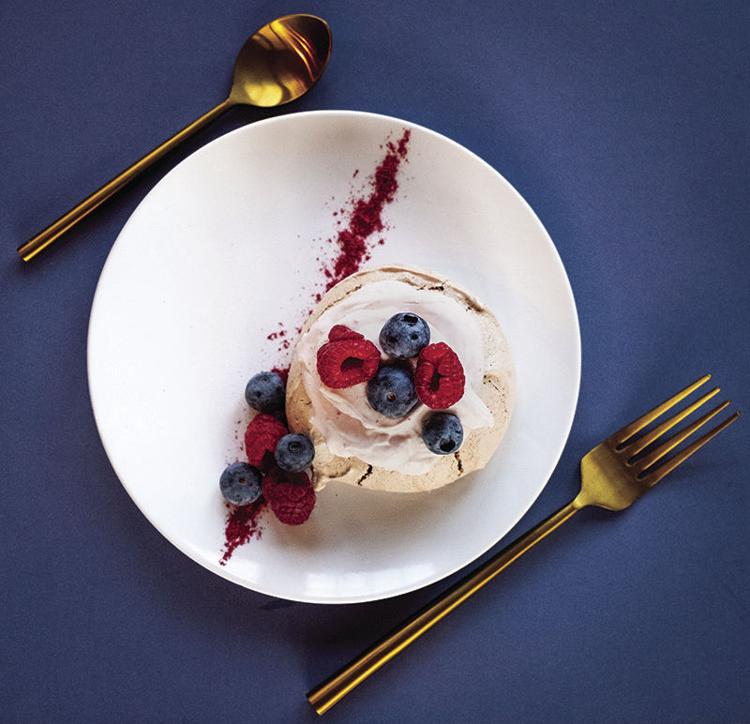 Tell us about working with Ree Drummond.
I began working on "The Pioneer Woman" show in spring 2017 as the production caterer. The show is filmed in three-week blocks, and my job consisted of making lunch and dinner for the production crew of 20-25 people. Essentially, it was the equivalent of making Thanksgiving dinner for 20-plus people, twice a day, by yourself. It was not typical production food either, and everything was made from scratch. We would have a full British Sunday dinner of prime rib for lunch, and then Spanish tapas for dinner. The gig really stretched my legs and taught me how very different catering is from the a-la-minute style of cooking in a restaurant.
After catering for over two years, I was given the opportunity to assist with food styling for Ree's most recent book, "The New Frontier." First of all, Ree is amazing. She is everything you hope she would be: funny, kind and one of the hardest-working people I have ever known. It was an honor to be a part of that experience. She still does all of her own photography for her books, and we were shooting 10-15 recipes a day, which is pretty unheard of in the industry.
We didn't use any of the tricks that you see on YouTube videos either. Everything you see in "The New Frontier" was made according to the recipe — it's all real food. Trust me, because we ate everything as soon as we were done shooting it. I swear everybody on the team put on a few pounds.
What is your involvement with the movie "Killers of the Flower Moon"?
I received a Facebook message from Justin Thompson asking if he could pass my contact info along to somebody looking for a private chef … Next thing
I knew, the production manager for the movie was emailing me about an interview. They essentially gave me a callback that day and asked me to cook a three-course meal for a VIP associated with the movie. I put together a healthy Thai-inspired meal that included fresh spring rolls, broccoli "fried rice" with tofu and a coconut chia seed pudding with fresh fruit and peanut butter dust. A few days later, I got the call and was offered the position to be the personal chef to the VIP for the duration of the movie (production is halted due to COVID-19).
Tell us about Counter Culture Gourmet.
I'm excited to let people know that I operate my kitchen out of the Agora Event Center at East 15th Street and South Peoria Avenue. A lot of people don't realize that the beautiful white building north of Whataburger quite possibly has the best view of downtown Tulsa. I love doing cooking classes at Agora; people get to learn how to make something delicious, eat that delicious something and then capture beautiful photos of their night.
It's cliché, but I truly just love making people happy with food. For me, that includes being open to any culinary needs that someone has, no matter how big or small the needs are. Being a small catering business of essentially myself allows me the freedom to truly customize a menu to someone's exact specifications. I enjoy speaking with clients and finding special details we can incorporate to make their catering unique and memorable.