Tulsa's craft cocktail scene is bustling. In March, a new restobar, the Goat, opened with a mission to bridge restaurant, nightlife and social atmospheres into one. It gets its name from the acronym for "greatest of all time." "We put our little spin on it and made it the 'greatest of all Tulsa,'" says owner James Alame.
James is no stranger to the restaurant business. The son of Tally's Good Food Cafe owner Tally Alame, James partnered with cousin Nabil Alame to create a place where those experiencing downtown could grab a unique drink and a flavorful dish for dinner or do the same while listening to a local musician or DJ late at night.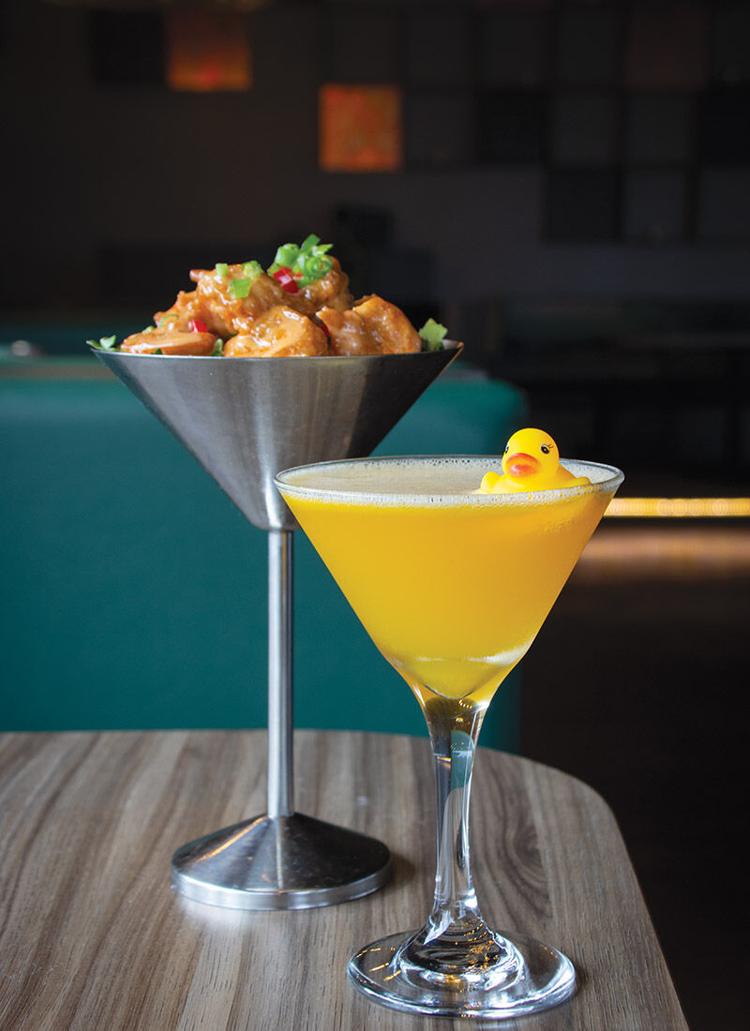 The cocktail menu will change with the seasons. Over the summer, the Lucky Ducky ($12) proved popular — Western Son peach vodka, peach liqueur, mango puree, fresh lime and Champagne served with a floating rubber duck. James says October will bring a refresh to the cocktail menu, but patrons can always request former featured drinks.
The Smoking Orchid ($12) is a mesmerizing cocktail only found at the Goat Bar and Kitchen. The cocktail features Western Son blueberry vodka, fresh lemon, violet liqueur, maraschino cherry and Champagne, all topped with an edible bubble that bursts into smoke.
The food menu circles the globe with many Mediterranean and internationally inspired dishes. One of the signature dishes, Kafta skewers ($18), features ground beef blended with parsley and onions alongside rice, hummus, grilled vegetables and pita. An array of flatbreads, sandwiches, burgers, salads and shareable plates round out the menu.
The Goat, 222 S. Kenosha Ave., is open from 4 p.m.-midnight, Sunday-Thursday; 4 p.m.-2 a.m., Friday-Saturday; and for brunch from 11 a.m.-4 p.m., Saturday and Sunday.