As we're increasingly turning toward restaurants as a getaway, it's fun to come across a place that truly feels like a destination.
Restaurant Basque is a lively, delicious spot where you can feel like you've stepped into a new locale — without a passport.
The scene here is free spirited but with the formality you would expect from its neighbor, Amelia's.
Basque Tulsa is the newest concept from owner Amelia Eesley. Andrew Donovan is executive chef of both restaurants. Eesley's motivation to create something new in Tulsa combined with Donovan's expertise of the cuisine of the Basque region has proven to be a perfect match.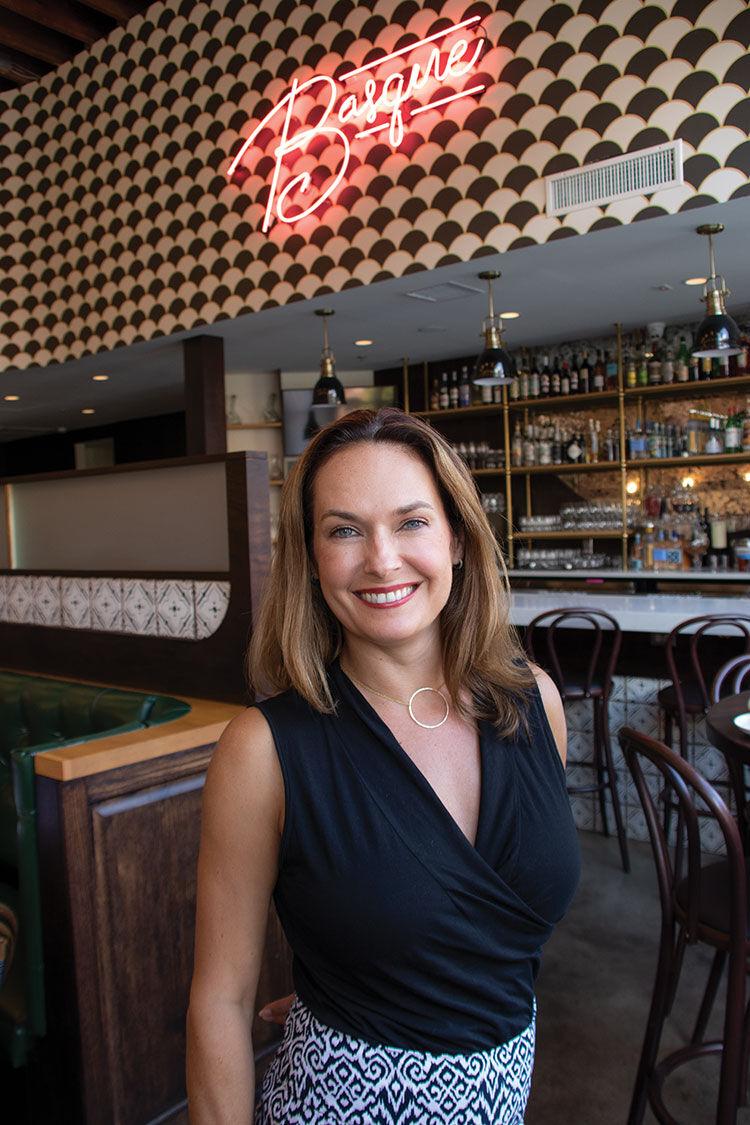 Donovan, who was previously a chef at Tia Pol and El Quinto Pino in Manhattan, spent time traveling and eating his way through the Basque region. He took much inspiration from those travels of the area, which is relatively small, just about 100 miles wide, stretching from parts of France and Spain, and from coastal towns on the Atlantic Ocean to villages near the Pyrenees Mountains. He says the diversity of those areas reflects the variety of foods in the region.
Rather than being a comprehensive homage to the area, Donovan's menu is a combination of his personal favorite dishes, along with dishes he believed would be favorites for Tulsans — a mix of traditional Basque fare and regionally grown ingredients. The intentional and tightly curated menu gives enough variety for everyone to find a favorite.
The waitstaff is warm and friendly, helpful and open to explain the menu. 
We chose several of the shareable plates, which came and went at the just the right pace. Perhaps the most beautiful and delicious among them was the Quail Egg and Chorizo Toast ($4 for two), with its spicy, peppery chorizo mixture on crisp sourdough topped with a small quail egg. The balance between the cured sausage and the delicate egg was perfection.
Marinated Spanish olives ($5) are splashed with warmed olive oil with garlic, orange and chile. The bowl of olives was nice for keeping on the table throughout dinner. The same can be said for the black and white brioche ($10), which is part traditional brioche and part brioche with squid ink, served with roasted garlic piquillo butter. 
For a meatless shareable option, the butternut squash and Idiazabal toast ($6) was a nice contrast of creamy butternut squash with a heavy dusting of the smoked sheep's milk cheese (the flavor is similar to a parmesan) on crisp sourdough.
This is food that makes you want to have your phone at the table to take photos of each beautiful round of plates.
The fried calamari ($12) was recommended with the caveat that it's not like the fried calamari most Americans are used to. The calamari is tossed in arborio rice flour, fried and then covered in squid ink, common in Basque-style cooking, which gives it a slightly briny flavor.
One of Eesley's favorite dishes is the charred Spanish octopus ($16). The octopus is skewered and slightly charred with a lemon glaze, pine nuts, manzanilla olives and fingerling potatoes.
Eesley also recommends the wood oven roasted brook trout ($23), a flavorful dish topped with serrano ham and garlic that's cooked until it almost becomes bitter and is then hit with a sherry vinaigrette.
"This is a dish that's pulled straight from the Basque region. And it's something you don't come into contact with often," Eesley says.
Maintaining the authenticity of the dishes was important to Eesley and Donovan.
"When we agreed we had a common vision for the Basque-style menu, it was very important to me that the quality of the ingredients was top notch and authentic. The sourcing gives it credibility," Donovan says.
Other noteworthy dishes include the smoked and braised pork shoulder ($31), the salt-baked petrale sole with manzanilla olives and guindilla peppers ($26) and the Basque-style snails ($14). The snails are not prepared in the classical French escargot style. These snails are served in a bowl with a tomato puree, bacon and choricero peppers with sourdough bread for dipping. 
Vegetables, which have their own section of the menu, are not to be missed. We loved the Spanish street corn, with a lime crema drizzle and a topping of crisp, toasted breadcrumbs for crunch. The sherry-glazed butternut squash ($11) with ricotta, sage and cinnamon and charred broccoli ($9) with romesco, roasted garlic and marcona almonds are both fabulous.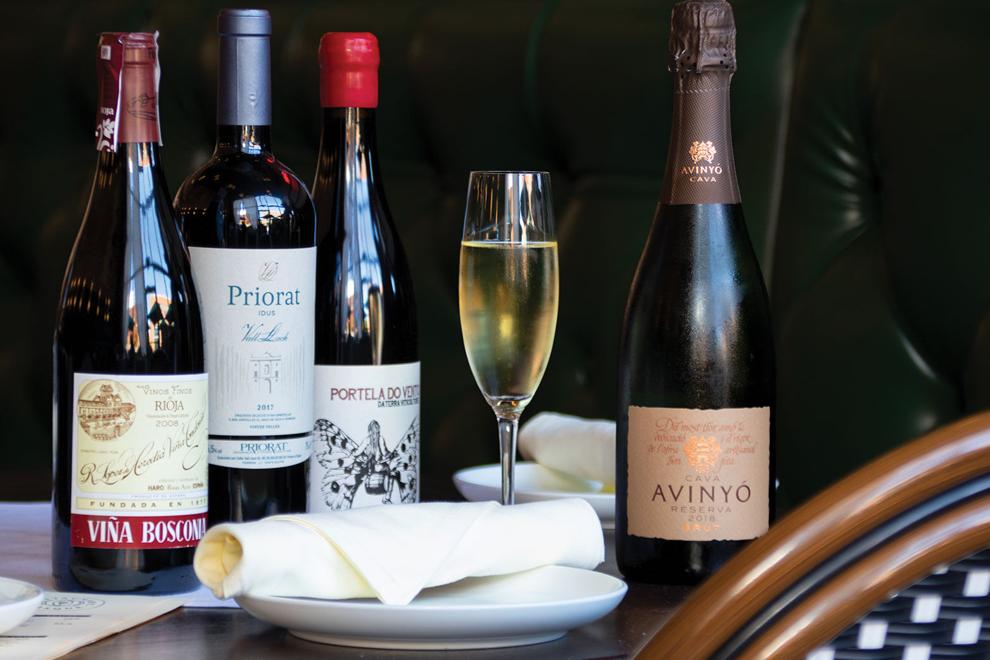 One trademark of Basque cuisine is the communal aspect of shared plates and small bites. The tapas style is a refreshing change from the common order of American meals, though the nice thing about this particular menu is that there is no prescription for the order. Entrees may be ordered at the same time as the pinxtos and montaditos (small plates) or raciones (shared plates). Some people make an entire dinner out of the small plates and others order individual entrees. 
A fabulous menu of cocktails and many Spanish wines was created by Ashley Donovan, beverage director of Basque and Amelia's.
Eesley says the area adjoining Basque that was previously used as a market may soon become a spot for private dining or events.