Many have come to love Radish's heaping plates of Mediterranean-inspired dishes first found at Mother Road Market. 
Since early spring, the full menu can be found at the restaurant's new location, 1730 S. Boston Ave., in the SoBo District. 
"It was always the plan to grow and expand," says owner Melissa Grace, wife of the late chef Seth Smith, who died in April 2019. "We call it Midwesterranean: a Midwest spin on Mediterranean food that's approachable, fresh and light."
The best-selling item on the menu at Radish is its gyro ($10). Wrapped in a warm, soft pita, seasoned lamb is mixed with lettuce, tomato, candied red onion, radish matchsticks, parsley and a helping of tzatziki sauce.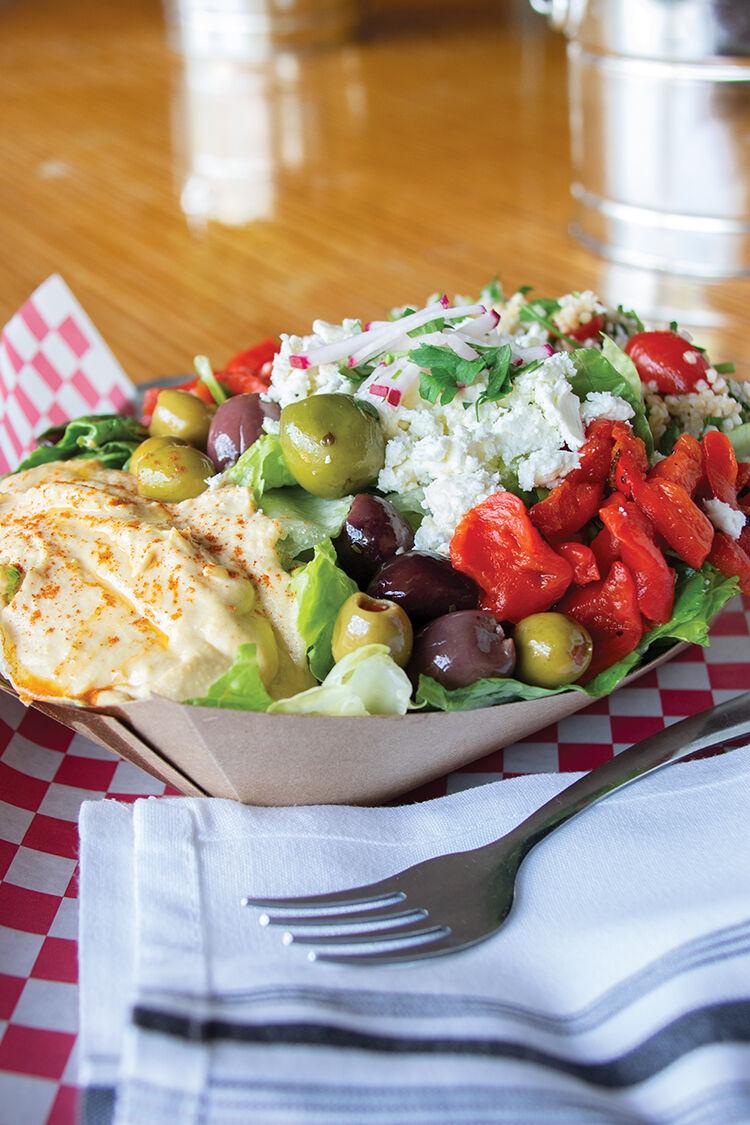 Almost too beautiful to eat, Radish's Mezze salad ($12) features not only hummus and tabouli, but also briney olives, roasted peppers, candied red onion, creamy feta cheese, radishes and parsley. A full mezze tray ($17) featuring all these ingredients, as well as artichoke hearts, dolmas (stuffed grape leaves) and whole roasted garlic served with toasted pita, makes for a spectacular appetizer.
Two other salads are on the menu, including a Mediterranean Cobb ($12) and the tahini chicken salad ($10).
The rotisserie chicken, which is seasoned with a Greek spice blend, is key to the shawarma and Okie Buffalo wraps, as well as the rotisserie trays — perfect for feeding the hungriest among you. 
Radish is open 11 a.m.-8 p.m., Tuesday-Friday, but Grace says she plans to expand her hours for more late-night dining and will add nightly specials.