No one believes Momodou Ceesay when he tells them he's an Okie from Glenpool.
They hear his west African accent or look at his name and say, "Nah." But Ceesay smiles even bigger and tells them it's true. He loves telling the story of how he came from Gambia to Oklahoma 34 years ago.
As a kid in Gambia, Ceesay loved watching American movies, especially Westerns or anything with a New York City skyline.
Coming to America was every Gambian kid's dream, he says, but not one he ever thought would actually happen for him. That's until his cousin moved to Claremore to start a soccer program at what was then Rogers State College. The newly formed team needed players, so Ceesay was recruited and, like a dream come true, was given a one-way ticket to the United States.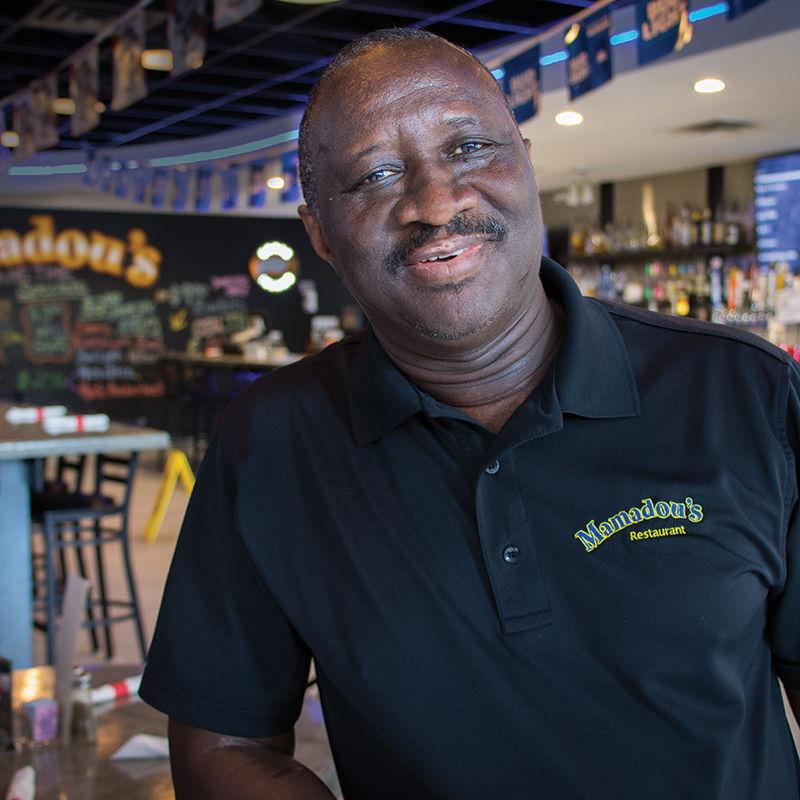 Today, Ceesay is a successful restaurant owner and the vice-mayor of Glenpool. His steakhouse, Mamadou's (spelled so customers pronounce it phonetically) has been a destination restaurant in Glenpool for 21 years. And, a second location opened just over a year ago at the Aloft Hotel downtown, where it's attracting diners looking for good food before and after shows and events.
Ceesay is a success by any measure. But, he says, if that ticket would have been roundtrip rather than one-way, he would have been back in Gambia within weeks of coming to the U.S.
"I thought I was on my way to the land of milk and honey," he says. "When I got to Claremore, I said to myself, 'Where is the America I was looking for?'"
Ceesay had many hard days of loneliness, isolation and regrets about leaving the home he loved. He missed his family. He missed the food.
But it was in taking a job in the cafeteria at Rogers State College that he began to find the America of his dreams. He found himself looking forward to coming to work each day to catch up and laugh with friends, as well as to learn about the restaurant business.
Eventually, Ceesay moved to Stillwater and graduated from Oklahoma State University with a degree in restaurant management. While there, he outworked everyone. He took classes, was the supervisor of the Kerr-Drummond cafeteria and then worked at both Steak and Ale and a hotel restaurant in Tulsa on the weekends.
Ceesay worked at Steak and Ale for 12 years before opening Mamadou's. By that time, he was confident he could make a steak as good as anyone. He envisioned a family-style restaurant where people could dress casually but eat royally.
"People told me Glenpool was a bedroom community and a steakhouse wouldn't work there," he says, noticing a lack of steaks and comfort food in the Tulsa suburb.
That was in 1996, and Mamadou's remains popular in Glenpool both with locals and customers who make the drive for his prime rib, burgers and fried catfish.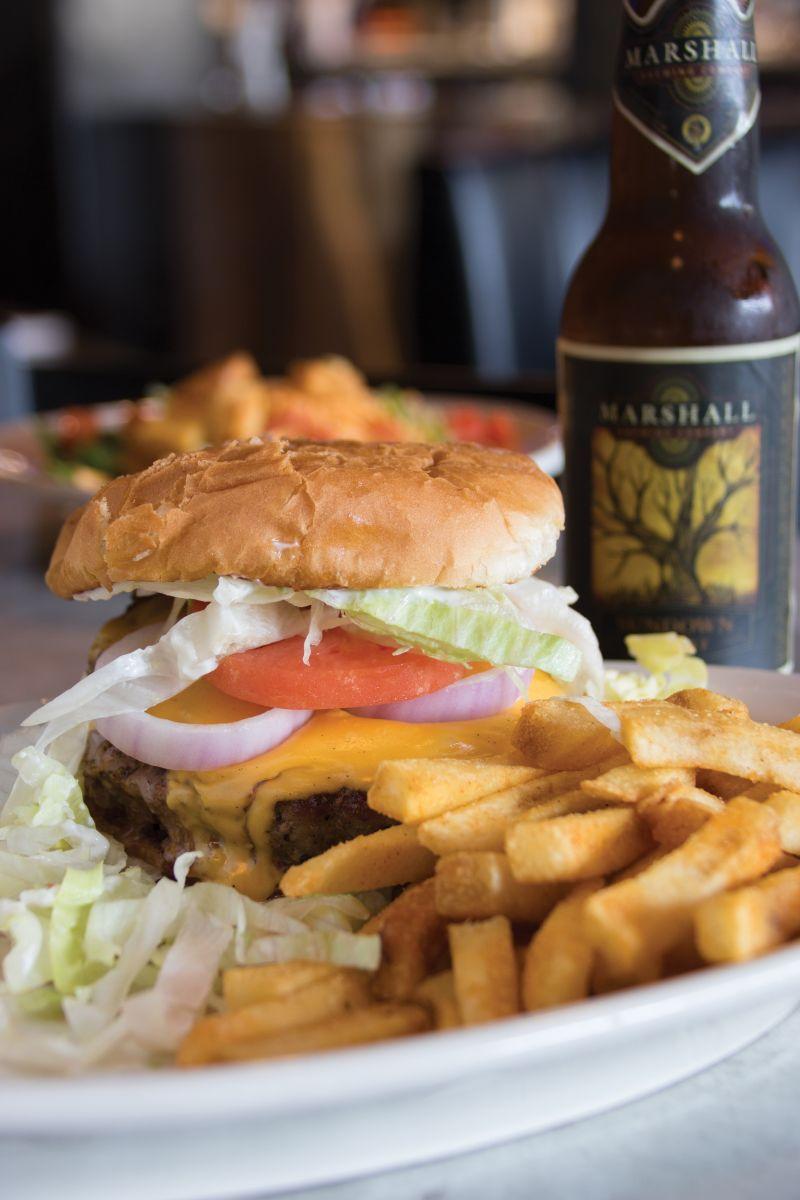 The Mamadou's downtown menu is the same as the original location. Ceesay says the downtown restaurant has been attracting a lunch crowd that loves his burgers and sandwiches, steaks and pasta specials. Catfish dinners, either cornmeal-breaded or Cajun-seasoned, also are a customer favorite.
The downtown location has a sports bar vibe, with big screen TVs, a large bar and room to hang out. Some customers come just for the drinks and appetizers, of which the Burgundy mushrooms, spinach-artichoke dip and fried green beans are good picks for sharing with friends.
"Mamadou's is so unique that everyone has their favorites," Ceesay says. "But the most popular thing is the prime rib."
Prime rib can be ordered as a meal with mashed potatoes or a baked potato and au jus for dinner or, for lunch, open-faced and sliced as a prime rib sandwich. Customers also like the Philly, which features shaved prime rib and sautéed peppers and onions with Swiss cheese.
Mamadou's is a family restaurant and a family business. Ceesay and his wife, Mamie, have four daughters who have all worked at the restaurant.
"They all started out working in the restaurant when they were young girls, 10 or 11," Ceesay says. "We paid them $20 a day to work on the weekends. By Sunday, they had $60. So when their friends asked if they wanted to do something, they said, 'No, I've got to work.'"
Ceesay says he couldn't imagine living in Gambia today, although he would like to visit his family there more often. The last time he visited, he came away feeling more like a stranger in Gambia than he ever does in Oklahoma — a place where he has held the title of mayor, restaurateur, Okie, dad and now grandpa.
Mamadou's
200 Civic Center | inside the Aloft Hotel 918-933-4302
Restaurant hours: 11 a.m.-10 p.m., Monday-Thursday; 11 a.m.-11 p.m., Friday-Saturday
14751 S. Casper St., Glenpool | 918-322-1014
Restaurant hours: 11 a.m.-9 p.m., Monday-Thursday; 11 a.m.-10 p.m., Friday-Saturday; 11 a.m.-3 p.m., Sunday