For Justin Donaldson, a white plate is a blank slate.
That plate might start with a savory sorbet made from red beets. It's loosely nested in ribbons of golden beets and herbs. Then it's dotted with black caviar. In the end, it's a beautiful work of art.
Donaldson is known in Tulsa for catering private parties. So those lucky enough to have attended a party with Donaldson in the kitchen know his food is something special.
"From all my past experiences and all my new experiences, I like to push myself," Donaldson says.
And for him, the artistic sense of his food comes naturally. "It's almost like common sense to me," he says. "First it has to taste amazing. Then it has to be visually appealing."
The appeal he has created comes in part from working in some of the most renowned kitchens in the country, including New York City's Gilt and Cafe Gray, Tru in Chicago and the Mansion on Turtle Creek in Dallas. Before going out on his own, Donaldson was chef at the Polo Grill. It's those positions paired with his travels that combine to bring a different culinary perspective and style to Tulsa.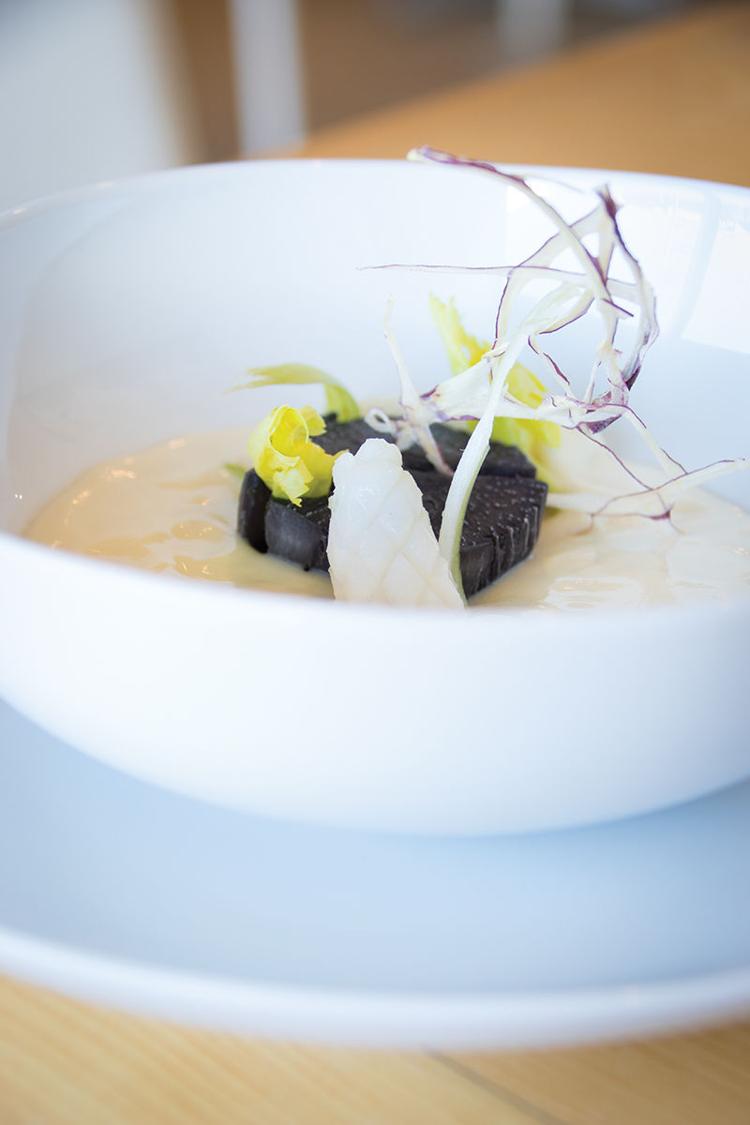 For Donaldson, it's about more than creating a meal, but a sensory dining experience. That comes in part from the great food he has eaten all over the world.
A recent trip to Bangkok to the restaurant Bo Lan was one such event. "The food, the ambiance, the atmosphere, the whole feel of it was just magical," Donaldson says. "And places like the French Laundry or Alinea in Chicago, those places give everything. Not just food, not just service. They take you from one reality to another realm."
Tulsans' own kitchens become Donaldson's space for creating those new realities. First, he meets with the client to talk about foods, to get to know them and understand their vision for the party. Then he submits a menu, which, if agreed upon, becomes a tasting menu with wine pairings for the client.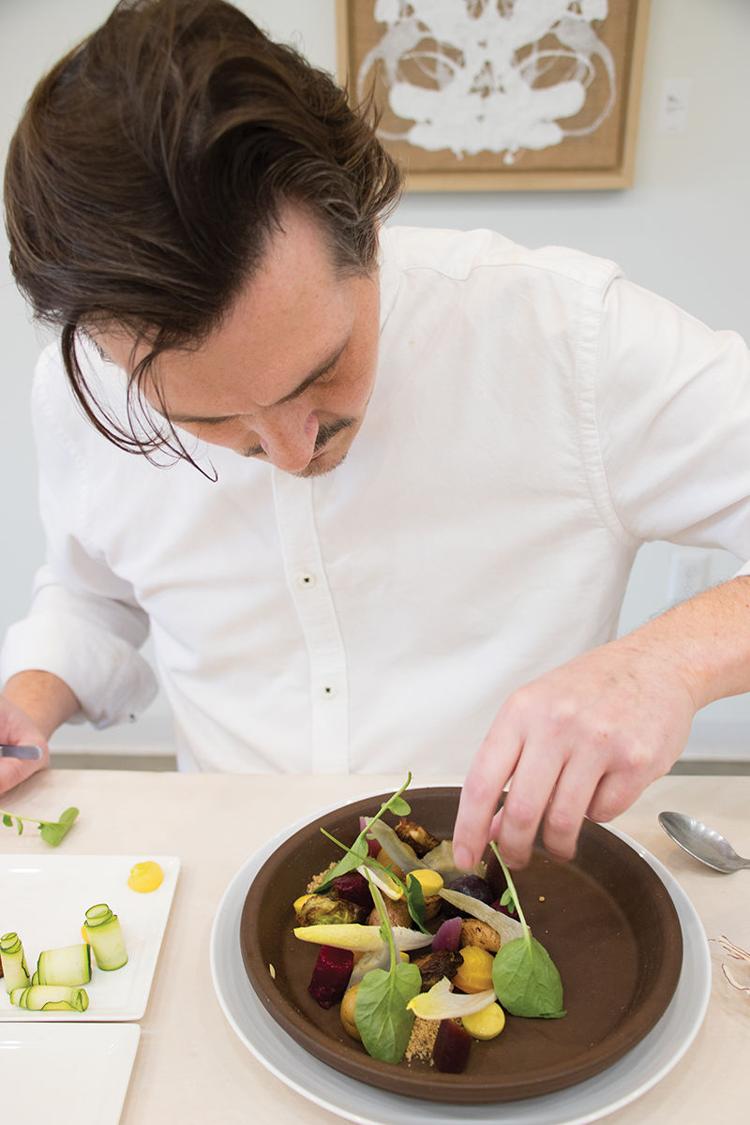 "It's kind of a different level of catering," Donaldson says. "When people say 'catering,' I'm not the guy who will show up with chafing dishes and chocolate-covered strawberries. That's not what I do. I do push the envelope a little bit. It's a little bit avant-garde."
When Donaldson arrives at a client's home for the dinner, he brings "the restaurant" with him: That means the pots, pans, flatware, dishware, even the garbage cans.
Dr. Grant Cox has been at several events where Donaldson's food was served.
"When you are served a Justin Donaldson dish, you automatically think about how cool it looks — then you have to figure out what it is," Cox says. "He typically uses traditional flavor combinations, but they are not visually straightforward, and you have to taste the food to figure it out. I've always enjoyed great food, but the visual presentation and the intellectual thought required to unlock the mystery of each of his dishes is really incredible."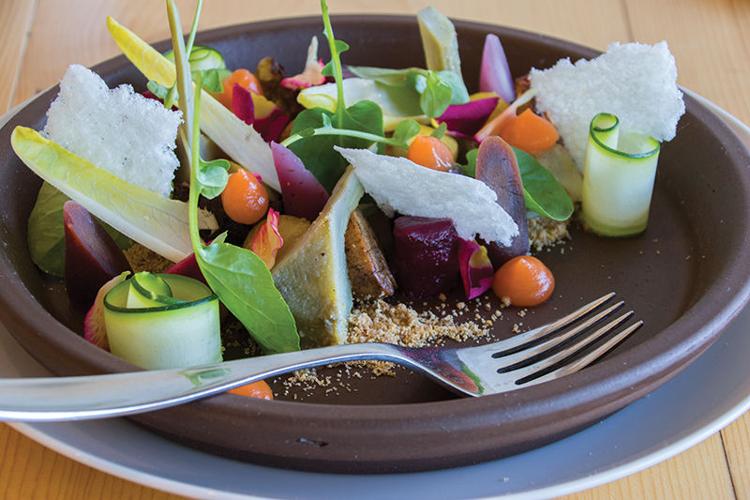 Being a private chef and caterer allows Donaldson the freedom in his schedule to travel and taste cuisines from different cultures.
"Eating food from an elderly lady in a hut in the Philippines, that inspires me," Donaldson says. "I'm interested in the soul and the heart of the food."