All the preparations — the list making, the grocery trips, the wine choosing, the chopping, freezing, baking and table setting — are worth it for the holidays.
Yes, we're often left so tired by the frenzy that all we want to do in the aftermath is stay in our pajamas and veg out with Netflix. But that's also part of the fun of the holidays. Embrace it all — the prep, the work, the afterglow of hugs and love from friends and family, and the eating of pie for breakfast when it's all done.
We're here to ease any burden you might feel about making holiday meals with some meal prep tips. Keep these in mind and remember to consider them or source them early to take some stress out of the holidays.
Sides
It has been years since anyone in my family has made scalloped potatoes. Why would we when we can get the very best scalloped potatoes at Stonehorse Market, 1748 Utica Square? These potatoes are the real deal — with lots of cream, cheese and that golden brown, almost-crisp top that everyone fights for. Besides the potatoes, you will find everything you need for holiday meals here. Creamed spinach, roasted vegetables, fresh bread … Good luck narrowing it down to your top picks. Call 918-712-7470 to order.
Plan ahead and order sides or pies at Cherry Street Kitchen, 1441 S. Quaker Ave., where you can find sausage dressing, green bean casserole and cranberry sauce as close to (or honestly better than) anything you will make at home. Don't forget Cherry Street Kitchen for pumpkin and pecan pie, too. Reserve yours by calling 918-884-3408.
Turkey
First things first. For most of us, turkey is a must. If your grandma's roasted turkey recipe has never let you down, keep doing it the way you've always done. But if you're looking for something different, here are some ideas.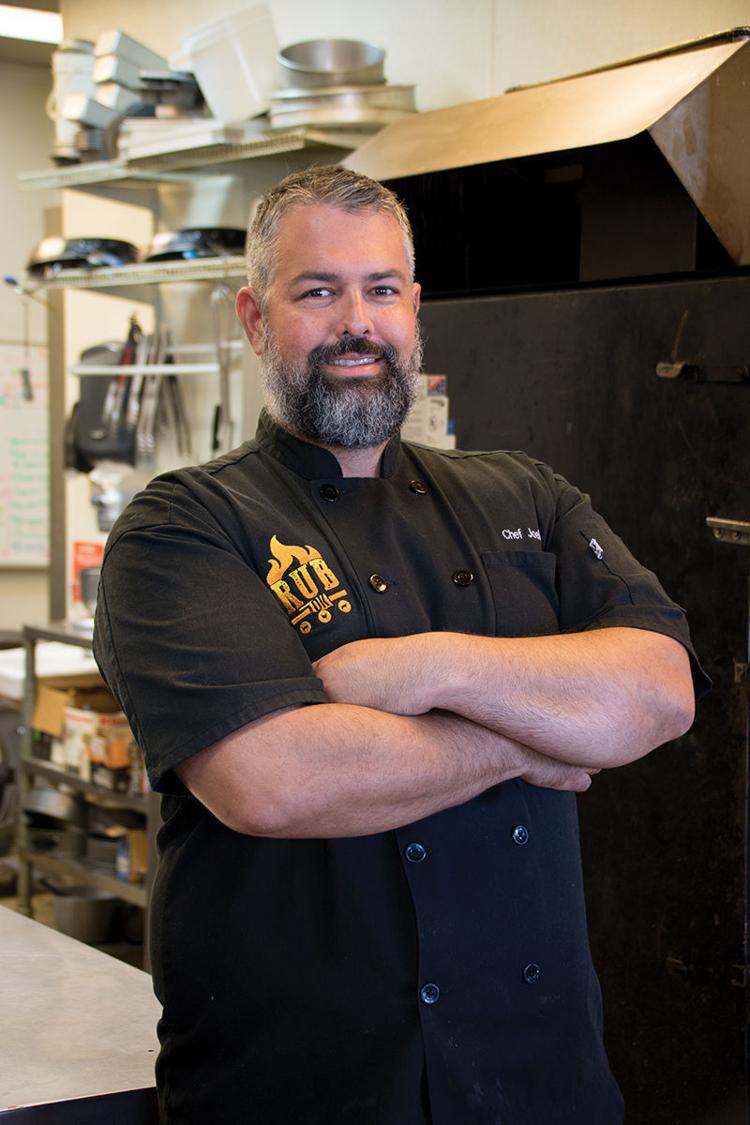 Prairie Creek Farms in Kellyville is harvesting its first flock of turkeys this year, just in time for Thanksgiving. Turkeys are $6 per pound and range from 13-17 pounds. Reserve soon at prairiecreek.farm as supplies are limited. For a really memorable turkey, let chef Joel Bein of Oklahoma Rub smoke it for you. Email contact@oklahomarub.com to make arrangements.
Smoked turkey also is a specialty at Mac's Barbecue in Skiatook. For a more casual holiday meal, think about Mac's smoked, sliced turkey with sides of their campfire potatoes, plus your own rolls, casseroles and pies. This is a great option for big family gatherings where there's not enough space in the oven for cooking multiple turkeys plus all the extras. Go to macsbbqok.com for more.
Appetizers
It's nice to have something to nibble on while last-minute touches are made to the meal. Although the cook is in the kitchen thinning out the gravy or warming the rolls, pour everyone a glass of wine and let them have a taste of what's to come.
When you're making your sweet potatoes, set aside a little extra to make these fun crostini.
Sweet Potato Crostini Bites
24 slices bread from a baguette
2 cups mashed sweet potatoes
¼ cup chopped pecans
3 tablespoons brown sugar
2 tablespoons butter, melted
½ teaspoon cinnamon
Miniature marshmallows
Preheat oven to 400 degrees. Place bread slices on baking sheets. Bake for a couple of minutes, until lightly toasted.
In a medium saucepan, mix the sweet potatoes, pecans, brown sugar, butter and cinnamon. Cook until warmed through. Spoon onto bread, then top with marshmallows. Broil for a couple of minutes or until marshmallows are lightly browned.
Pies
If you've never been great at making your own pie crusts, let Bakeshop do it for you. Their pre-rolled, flaky cream cheese pie crust will be the perfect start to any of your favorite family recipes for pecan, chocolate, pumpkin or fruit pies. Or let them take the pies completely off your hands and order whole pies. Bakeshop also makes exceptional sage brown butter biscuits and country sourdough bread for the table. And for vegans, order some lemon apricot scones, a best-selling variety. Order in person at Bakeshop, located at Mother Road Market, 1124 S. Lewis Ave. or online at bakeshoptulsa.com.
Another great place to order pies is Little J's, 10032 S. Sheridan Road. This shop, perhaps best known for its cookies, cupcakes and scones, makes super-good pumpkin and pecan pies with flaky, homemade crusts. Or try the brownie pie, apple pie, chocolate cream, coconut cream or lemon cream. You really can't go wrong. Reservations can be made at 918-995-7979.