Coney Island Hot Weiners is a true Tulsa original. Started in 1926 by Christ Economou, Coney Island has been a staple of downtown Tulsa for generations. Not much has changed at the coney shop, including the owners. The Economou family maintains ownership today. Sitting at one of the little school desks eating hot dogs covered with chili in steamed buns — cheese and onions optional — is a rite of passage for kids and a tradition for old timers. It's something longtime Tulsans can't imagine home without.
107 N. Boulder Ave. | 918-587-2821 | coneyislandhotweiners.com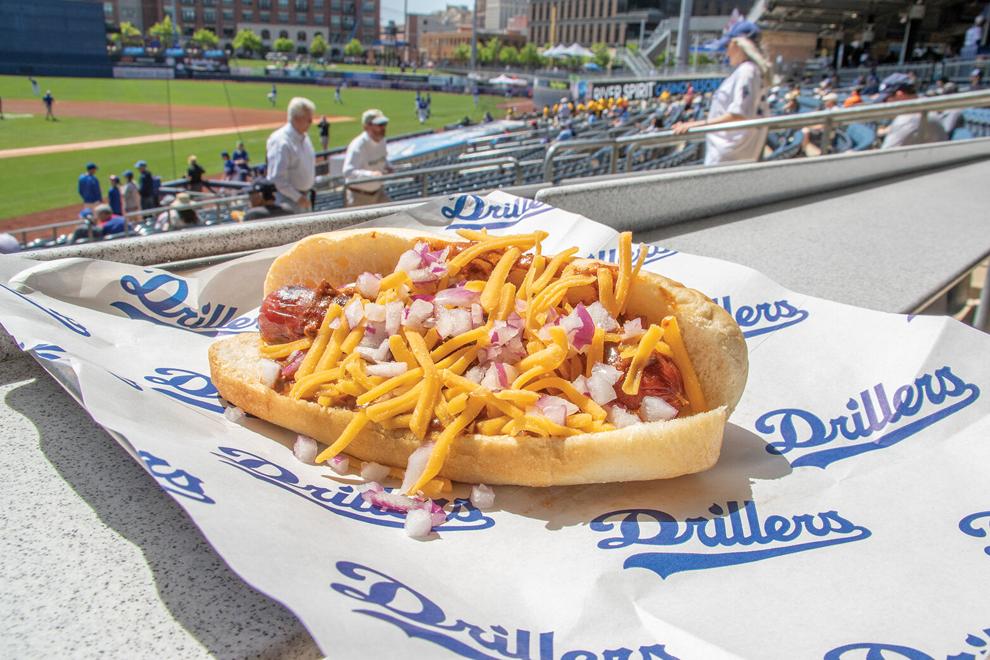 There's nothing like a hot dog at a baseball game. Top it with chili, cheese and onions, and it's a home run. The differences between a chili dog and a coney are slight, but coneys tend to be smaller, with thick chili and steamed buns. But while cheering on the Tulsa Drillers, we'll concede to the two being equals. Squishy hot dog buns, steamy frankfurters and ballpark chili are even better under the lights of a ball field.
ONEOK Field, 201 N. Elgin Ave. | 918-744-5901 | tulsadrillers.com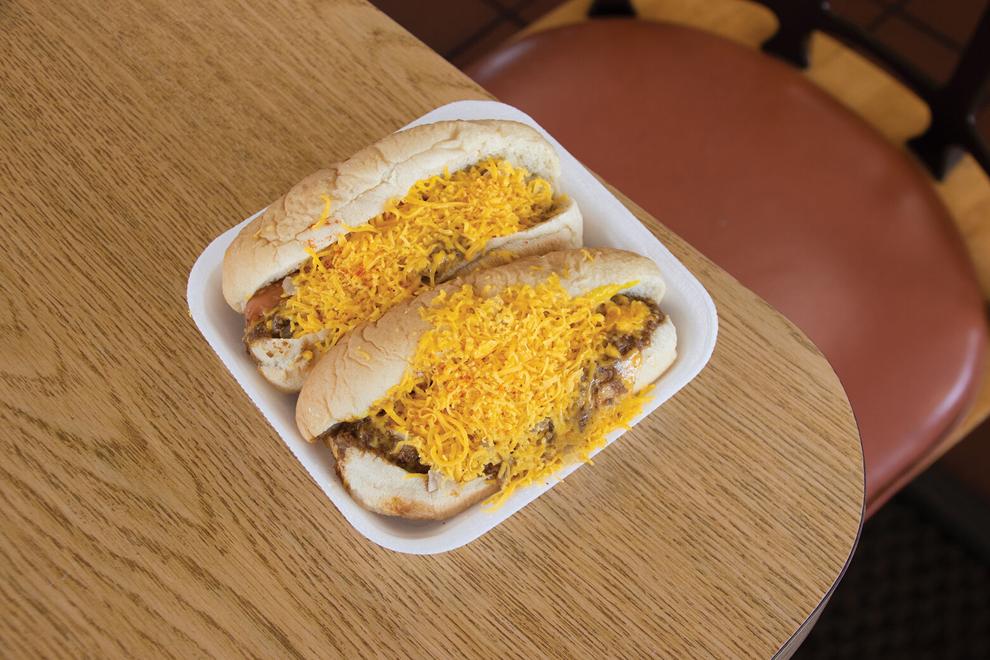 Coney I-Lander helped to make the coney ubiquitous in Tulsa. With several locations in Tulsa, plus Broken Arrow, Jenks and Owasso, a coney is never too far away. These classic coneys with chili, mustard and onions are perfect. Add cheese, if you please. The menu at Coney I-Lander has always been simple. No reason to mess with a good thing. Beyond coneys, try the tamales covered with chili or a Frito pie. The secret family chili recipe is good enough you might just want a bowl. Top it with cheese and ask for a side of crackers for the perfect bite.
locations at coneyi-lander.com