Opening a restaurant during a pandemic sounds like a recipe for disaster. But with the support of the restaurant community — and a ton of hard work — a few downtown restaurants made it happen. Others that opened shortly before the pandemic are hanging in there, hoping more people will make their way downtown to see what's new.
Farm Bar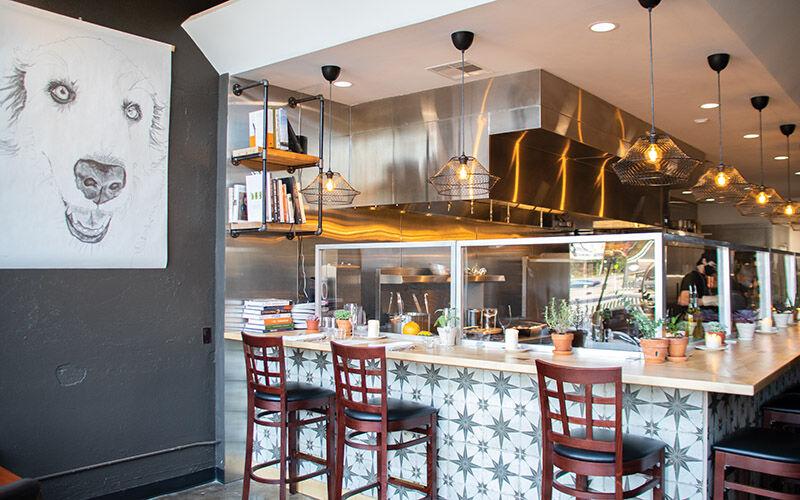 If you've been to the Living Kitchen, you know what an experience it is to enjoy a farm table dinner, with food grown just steps away from the table.
Lisa Becklund and Linda Ford have brought those dinners downtown to a cozy, modern spot next door to Dalesandro's. Strings of lights warm up the patio with outdoor seating, and indoor diners have a nice view of the busy, open kitchen.
"We love how people in the neighborhood walk and bike past that area on their way to the River Parks," Becklund says. "We also love that the area has locally owned, independent restaurants."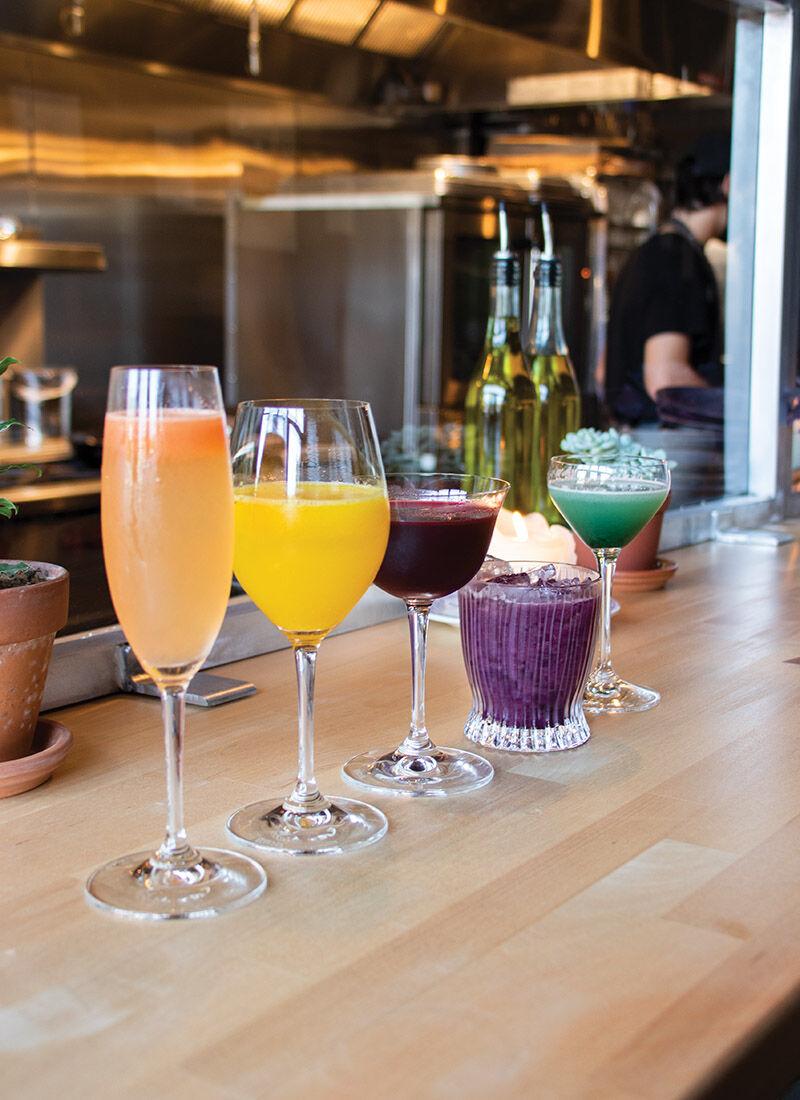 And the response, even while opening during a stressful time, has been good.
"We have been so warmed by the strong response to our opening," Becklund says. "The combination of familiar and new faces walking through our door has been just the cure we needed for the pandemic blues. We are so grateful to all who've come out to dine with us. We realize not everyone is up to taking the risk, and we understand that completely."
Farm Bar doesn't have a take-out option, but does have plans to offer take-and-warm items soon.
Dinner at Farm Bar, 1740 S. Boston Ave., is by reservation only. Indoor dining is pre-paid, and outdoor dining is reserved but not pre-paid in case of weather. Either option features a 10-course chef's tasting menu.
Becklund and Ford call the dinners an urban extension, and that is accurate. Seasonal, local ingredients are used to create unique menus, with options of traditional, vegetarian and vegan dishes. Other dietary restrictions can be accommodated.
The 10-course dinner ($85 per person) features some substantial courses along with small bites. Like a
well-planned theater production, dinner is paced over a two-hour period, with courses swooping in and out, along with wine or nonalcoholic beverage pairings.
The Farm Bar opened in August.
5-11 p.m., Wednesday-Saturday
---
Blue Dome Market and Bodega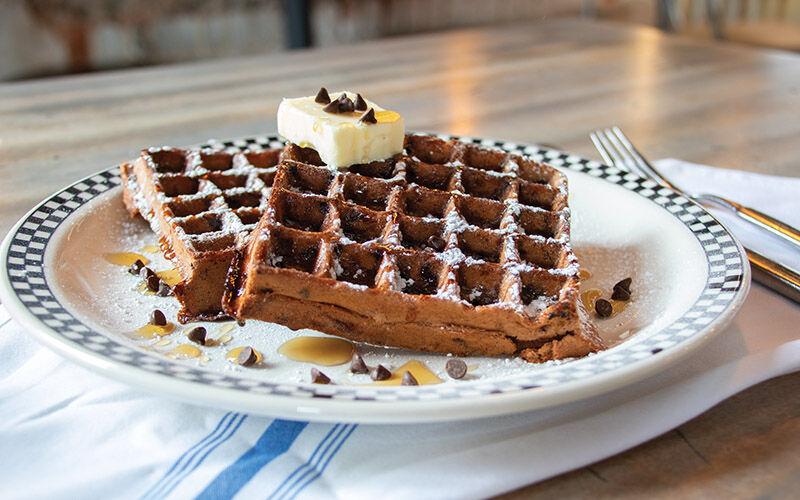 The Blue Dome Market and Bodega, 211 E. Second St., had a rough start. It opened in late February, just as customers were discovering this great spot, and the coronavirus hit a few weeks later. People are finding their way back, and the market has ramped up its selection of entrees, like meatloaf, roasted chicken and braised pork shanks perfect for a take-out dinner.
But it also has become a popular space for a good, inexpensive lunch. The market has a daily $5 burger deal, and the tuna salad croissant, curried chicken salad croissant, potato soup and pimento cheese sandwich ($3.75-$5.55) are all reasonably priced.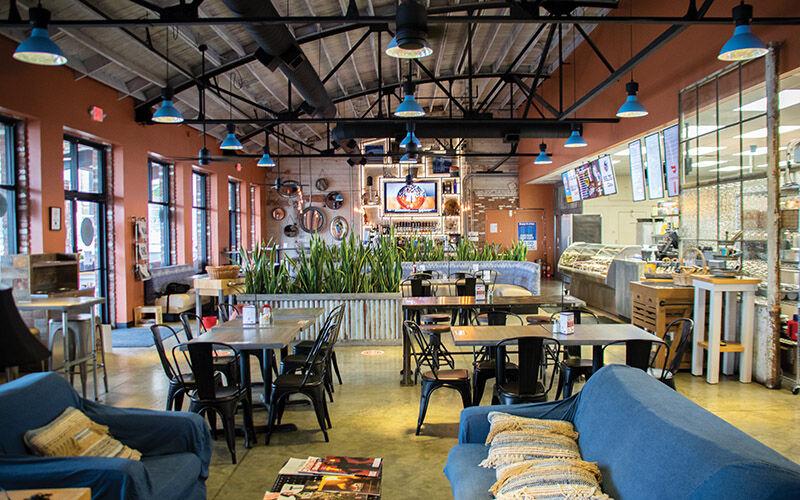 Breakfast is another meal not to miss at the Blue Dome. Malted pancakes, quiche and skillets brimming with ham, eggs and cheese are all great splurges for weekday or weekend breakfast. For downtown workers, Blue Dome also has "one-hander" breakfasts perfect for those on the run. The breakfast burritos or biscuit with sausage, egg and cheese are just right to fuel up for the day.
Blue Dome makes it easy to socially distance, with a big open seating area indoors and a large patio for outdoor dining. Both options have been popular with customers.
Blue Dome is owned by Robert Merrifield, longtime proprietor-chef of the Polo Grill, and now Tucci's.
10 a.m.-10 p.m., Wednesday-Sunday
---
Kai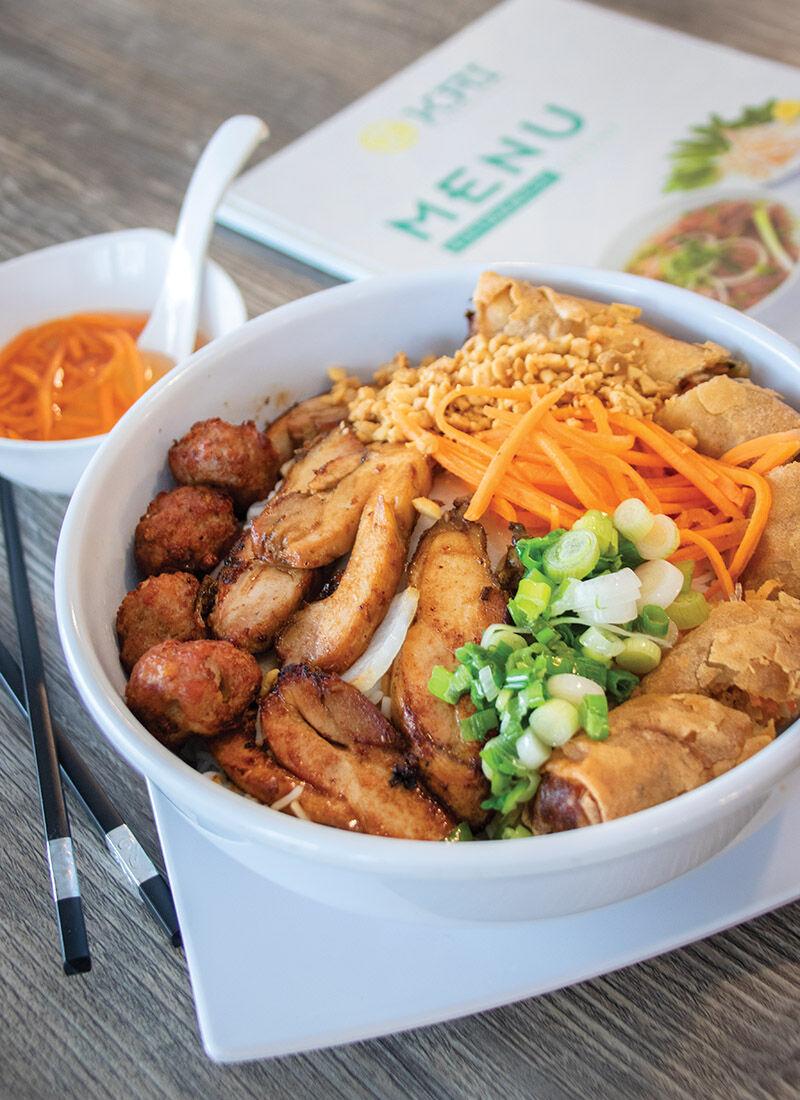 Opening in the middle of a pandemic wasn't ideal for sisters Linh, Kally, Marie and Ada, but they had waited long enough to open Kai Vietnamese Cuisine, 201 W. Fifth St. So once construction was ready, it was go-time. And their opening in June couldn't have come a moment too soon.
The sisters are the children of Billy and Dia Tran, who owned the popular Viet Huong restaurant. The family sold the restaurant and its name a few years ago after being open in Tulsa for more than 25 years. And in a way, it's back with Kai, a newer, more polished restaurant with all the heart of its predecessor.
The extensive menu is full of all the great Vietnamese dishes you would expect. The bun cha gio ($10-$12) is especially popular. The dish, a vermicelli noodle bowl with egg rolls, lettuce, herbs, cucumber, sprouts, peanuts, scallions, daikon radish and carrots is a sight to behold.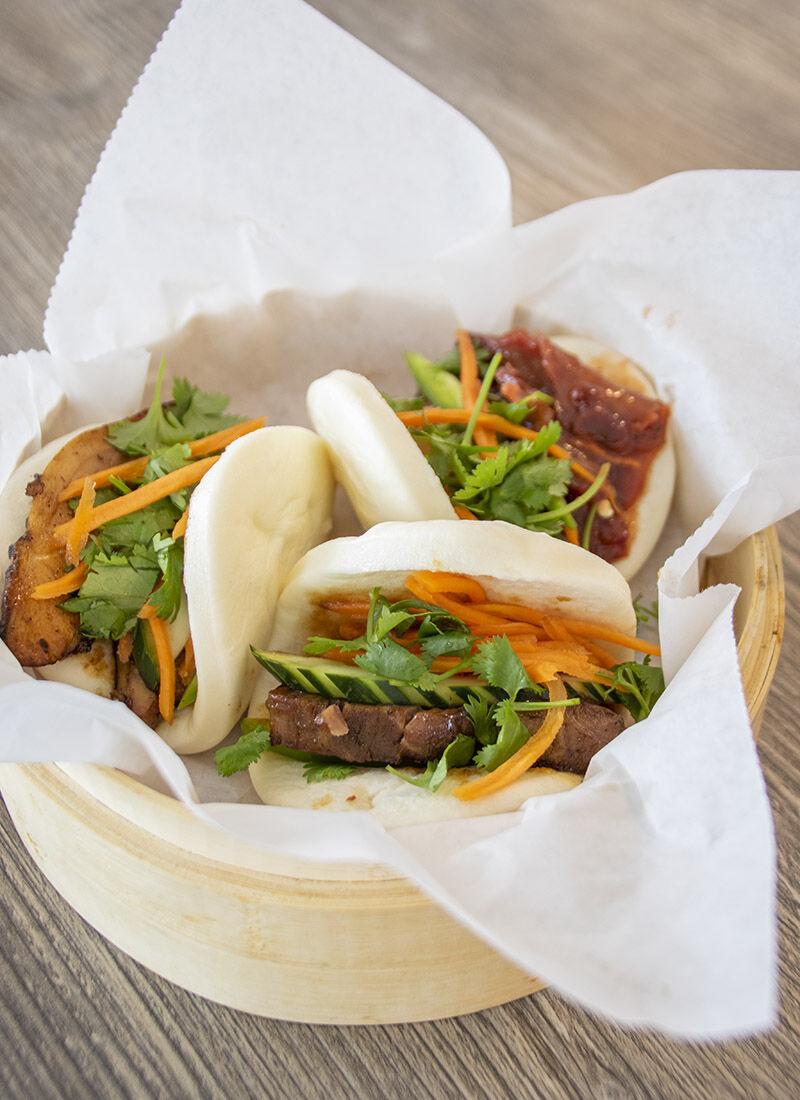 Pho ($10-$12) is always a hit, and the Trans expect it to be even more so as the weather gets colder. The sisters experiment with many different off-menu specials, which makes it fun for regular customers to try authentic
Vietnamese dishes not easily found in Tulsa. Some of those include bun oc, a Vietnamese escargot noodle soup ($12); banh bot chien, fried flour rice cakes ($10); and bo kho, a braised beef stew ($12).
Kai also has stir-fry dishes, noodle bowls and banh mi. Beautiful banh bo kep thit ($9-$10), steamed buns filled with meat including pork belly or barbecue pork, plus pickled vegetables and jalapeños, are gorgeously presented and almost look too good to eat.
Kai also has a good selection of milk teas, fresh lemonade and Vietnamese iced coffee. 
10:30 a.m.-9 p.m., Monday-Thursday; 10:30 a.m.- 10 p.m., Friday-Saturday; 10:30 a.m.-5 p.m., Sunday
---
MASA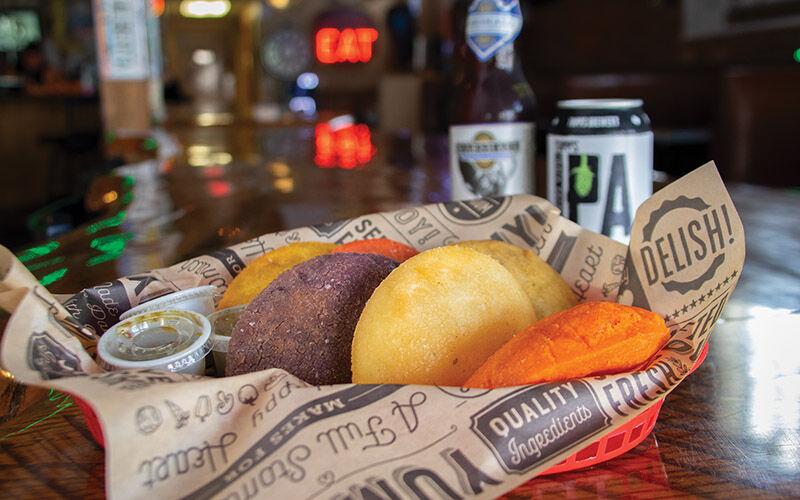 Robert Carnoske misses the crowds that for six years surrounded his MASA food truck. Things were going so well for Carnoske that in February he opened the MASA kitchen in the Hunt Club, 224 N. Main St. Finally, his food truck customers had an indoor spot to sit and eat empanadas and yucca fries. About a month later, COVID-19 shut him down.
Since then, MASA at the Hunt Club has reopened, but it's not the same. That's in part because so many downtown workers are working remotely. But more than that, Carnoske says business has taken a dive because people aren't coming out for shows at Cain's Ballroom, Tulsa Theater and the BOK Center.
"All that has been tabled, so the traffic of people coming downtown is so much less because there's so much less for them to come downtown for," Carnoske says.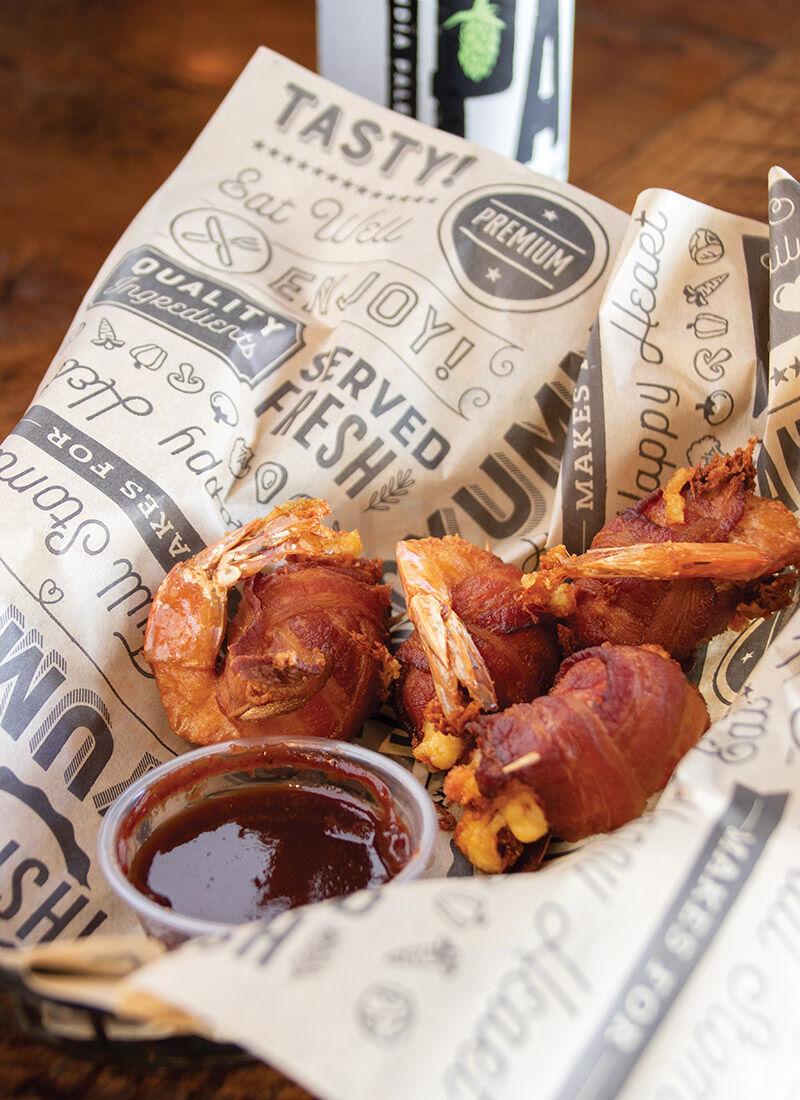 He's hoping people will remember their favorites from the food truck and make their way to the Hunt Club, an all-ages venue. MASA is best known for its empanadas (three for $8; six for $15), both traditional and in flavors like the TCB with Thai chilies, chicken and basil, or the veggie with black beans, kale, onions, corn and quinoa. They're also known for bacon bombs — a flavor explosion of shrimp stuffed with green chilies and cheese, wrapped in bacon and served with chipotle barbecue sauce (two for $5; four for $9).
MASA at the Hunt Club also hosts ticketed dinners twice a month on Monday nights. The first, a five-course paella dinner, sold out quickly.
4 p.m.-late, Tuesday-Sunday