Before I made it over to Bread and Butter Kitchen and Bakery, all I knew about it was they made deviled eggs topped with fried chicken.
That was enough for me to know this was my kind of place.
The Unbelievable Fried Chicken Deviled Eggs ($5.95) aren't an anomaly. Several other things on the big menu are indulgent or, some might say, excessive. Perhaps the best word to describe it is fun.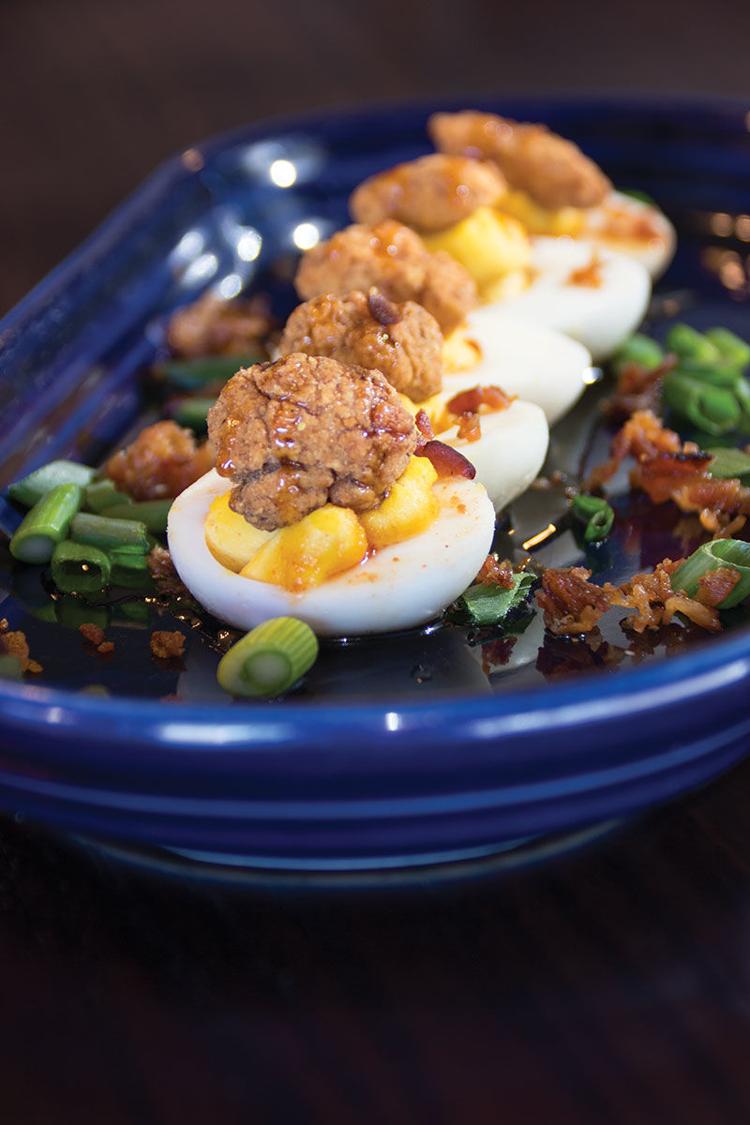 Take the fried green tomatoes ($6.95). The most you might expect to be served with fried green tomatoes would be some ranch dressing. At Bread and Butter, they're served with pimento cheese, scallions, bacon and Sriracha ranch. It's as if someone said, "You know what would make these even better? Pimento cheese!" And that person would be so right.
My first visit to Bread and Butter was with family. Five of us met for an early weeknight dinner and were surprised to find a wait. Most days, Bread and Butter is packed, so you can expect this. Our wait was short and actually enjoyable as we peered into the bakery case, situated at the front of the restaurant, checking out the house-made pies, cakes and cookies.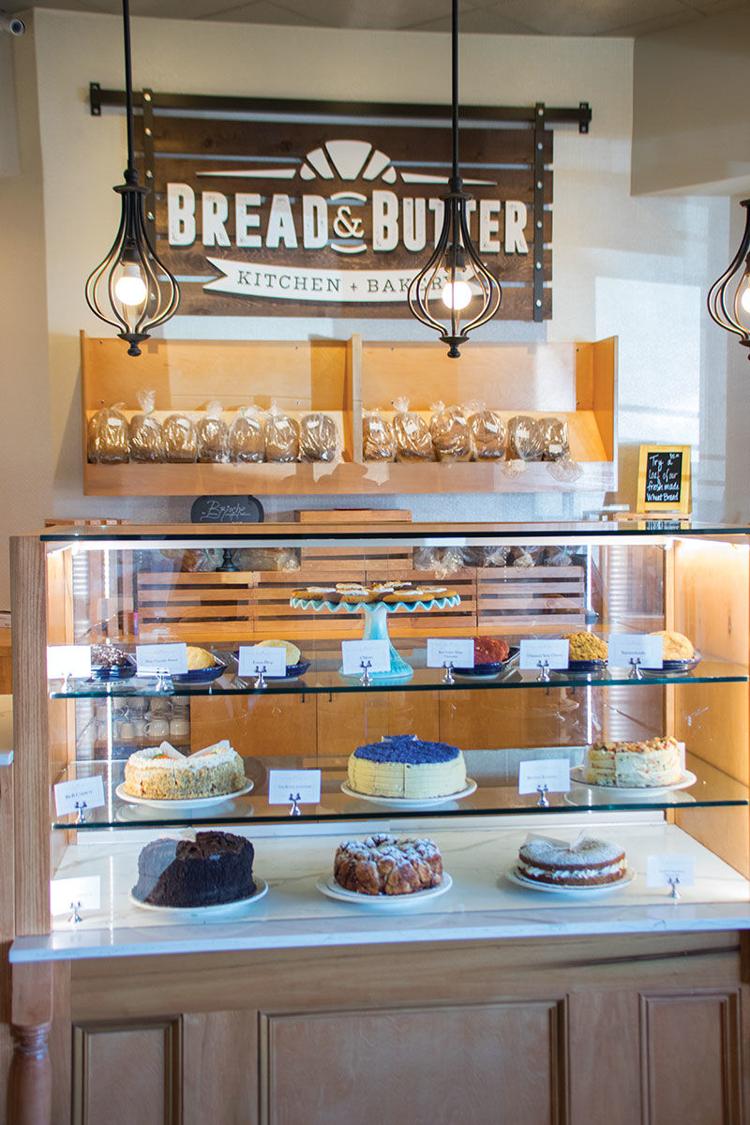 General Manager Chris Guy calls Bread and Butter's style "kicked-up comfort food." The menu has a nice selection of salads and a "light" section, including pan-roasted salmon, fresh trout and grilled shrimp, but that's not what we were there for. We came to see if those comfort foods were as good as we had heard.
We loved B and B's Fried Chicken Platter ($12.95), which had a crunchy crust and tender meat. It came with mashed potatoes and a green bean casserole so good not a crumb was left. The fried chicken was served with both light and dark meat, and it was great to have a taste of both.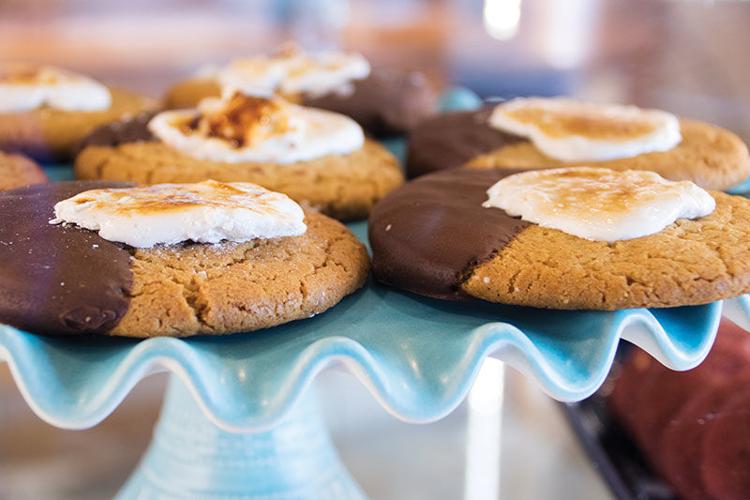 Just the name Butterknife Chicken Fried Steak ($11.95) convinced us it was a must-try. The steak was as promised — tender enough to cut with a butter knife. It was well seasoned and topped with a cream gravy alongside mashed potatoes and chipotle creamed corn — my favorite side dish of all at Bread and Butter.
Bread and Butter has a good selection of steaks, including a Grilled Grass-fed Rib-eye ($24.95), served with two sides, which is a great value for a restaurant steak.
Guy says Bread and Butter's menu was created to cover all the bases — to offer a great kale salad for one diner and a decadent fried chicken corn chowder for another. I noticed many tables around us ordered appetizers, entrees and desserts.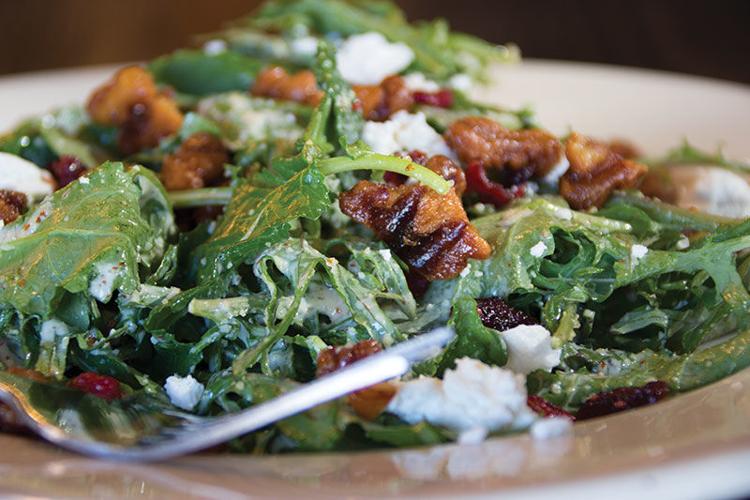 Desserts at Bread and Butter are ever-changing, making it fun to pop in to see what the chef has come up with for the day. We tried a salted dark chocolate cookie with a crisp edge and gooey center. Those with a sweet tooth might want to take a few things home. Beyond sweets, the bakery also has house-made bread, pastries and even crackers.
Our waitress told us the Southern Slam Baked Potato ($9.95) was her favorite item on the menu. I read the description and knew it needed to be ordered if for no other reason than its audaciousness. This huge baked potato is topped with pimento cheese, mac and cheese, fried chicken, bacon, barbecue sauce and ranch. Pimento cheese and mac and cheese? You read that right. And, somehow, it works.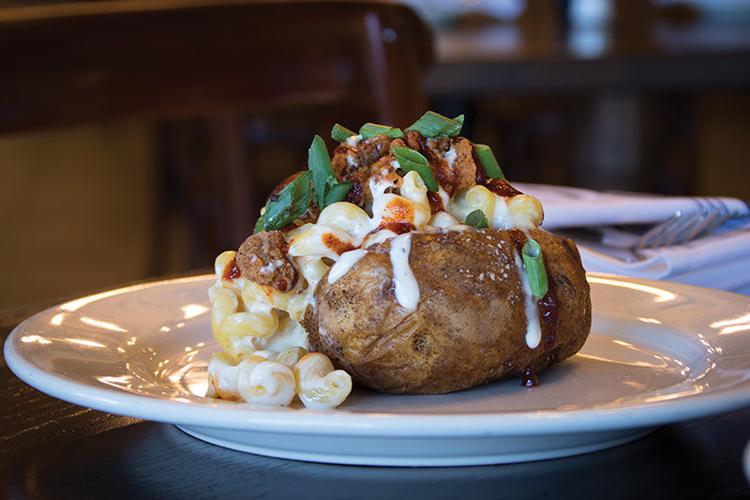 The Southern Slam Baked Potato is among the recipes created by Rania Nasreddine, a partner at Bread and Butter. And though the chefs weren't sure about the combination, Nasreddine had a feeling it would be a success. Her business and loaded potato instincts are proving to be spot on.
Also partnering in the restaurant are Adel Nasreddine and Guy. Chef David Robuck is at the kitchen's helm.
---
---
Bread and Butter Kitchen and Bakery
3837 E. 51st St. | 918-960-2070 
11 a.m.-9 p.m., Sunday-Thursday; 11 a.m.-10 p.m., Friday-Saturday.
---
---