It has been 10 years since St. Michael's Alley closed its doors in that cozy corner spot in the Ranch Acres shopping center.
A few restaurants have come and gone, but a new one — Bird and Bottle — has the neighborhood bistro style that's attracting a crowd. Chef Stephen Lindstrom's menu has an American bistro flair, with a tightly curated selection of fine food.
Johnna Hayes, Debra Zinke and Sara Day, owners of the 3 Sirens Restaurant Group that also operates Bramble, created an ambiance that's much lighter and brighter than the old St. Michael's Alley space. The front entrance is now open, creating more room for an eye-catching bar.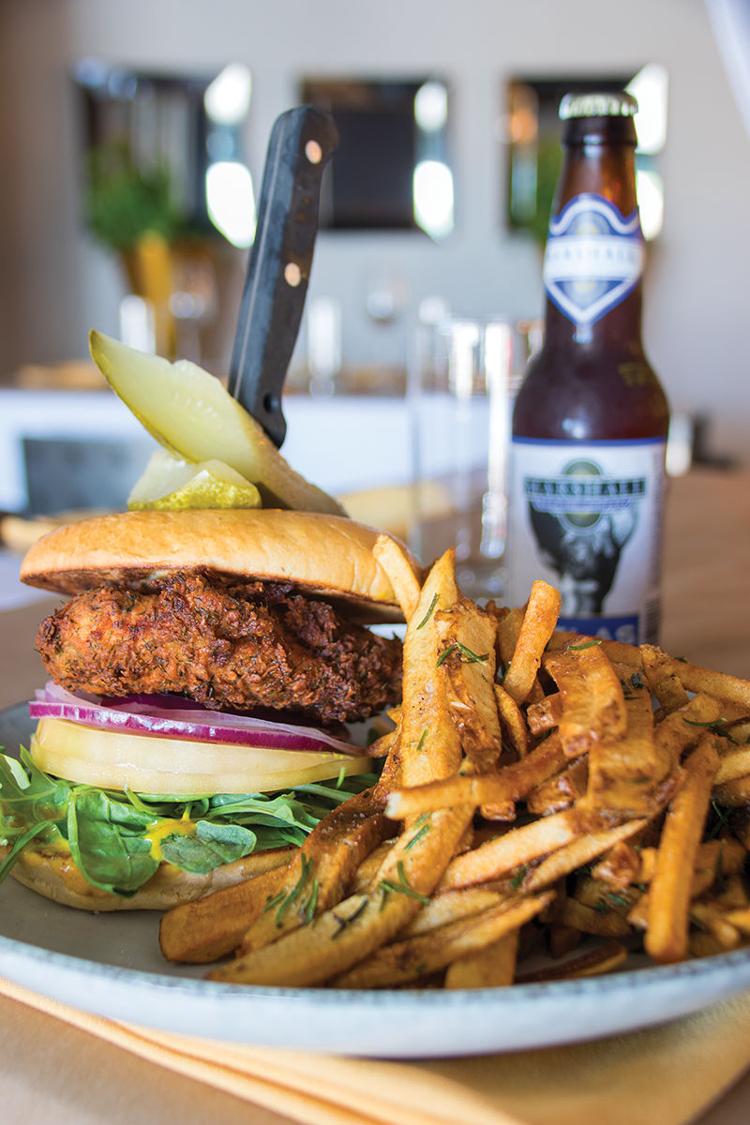 The comfortable but elegant aesthetic also is reflected in the menu, which changes with seasonal flavors. We recently visited and enjoyed every bite.
An appreciation of diverse American foods is on display in the small plates, like the duck empanadas ($13).
Alabama white sauce is a regional mayo-vinegar-based barbecue sauce that's not often found outside of northern Alabama. So it was fun to find Alabama white chicken wings ($12) on the menu.
Another small plate standout is the pork belly and mussels ($15), served in a spiced cilantro tomato broth.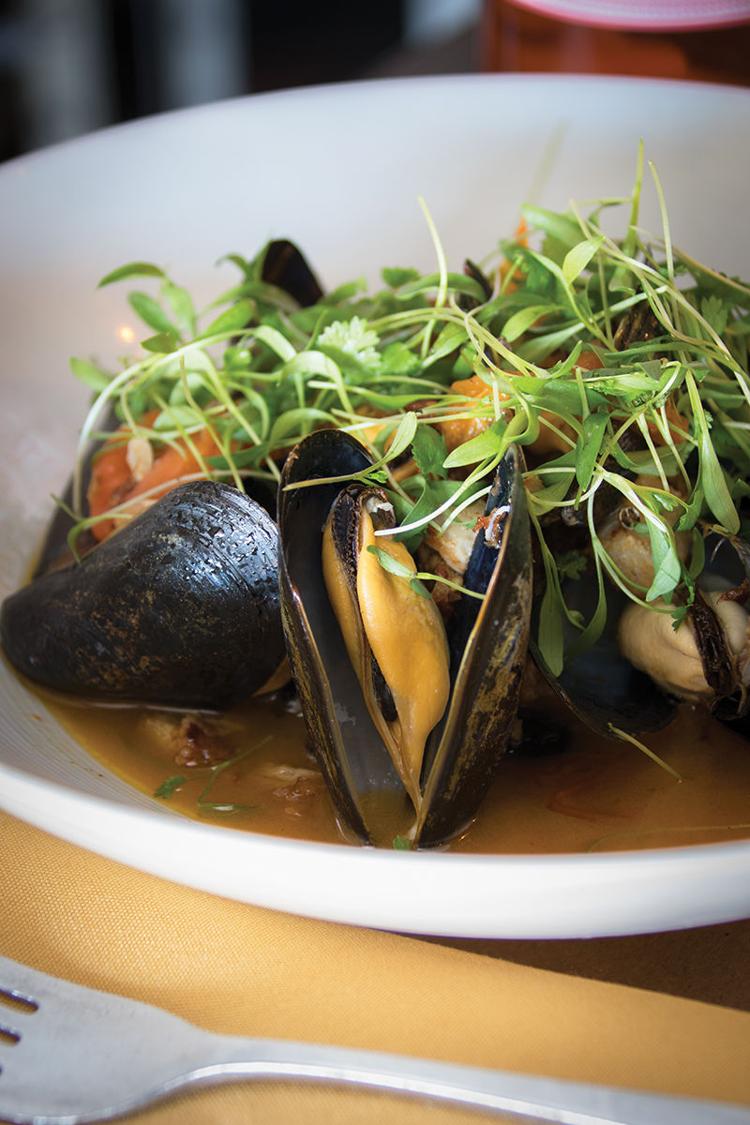 If you love a good sandwich, Bird and Bottle has three of them: a burger with grass-fed beef and Vermont cheddar ($16); buttermilk-brined fried chicken with jalapeño honey pickles ($14); and a steak sandwich with aged provolone, horseradish mustard and caramelized onion ($16). These are sandwiches with complexity of flavor and texture, not just meat and cheese thrown between a bun.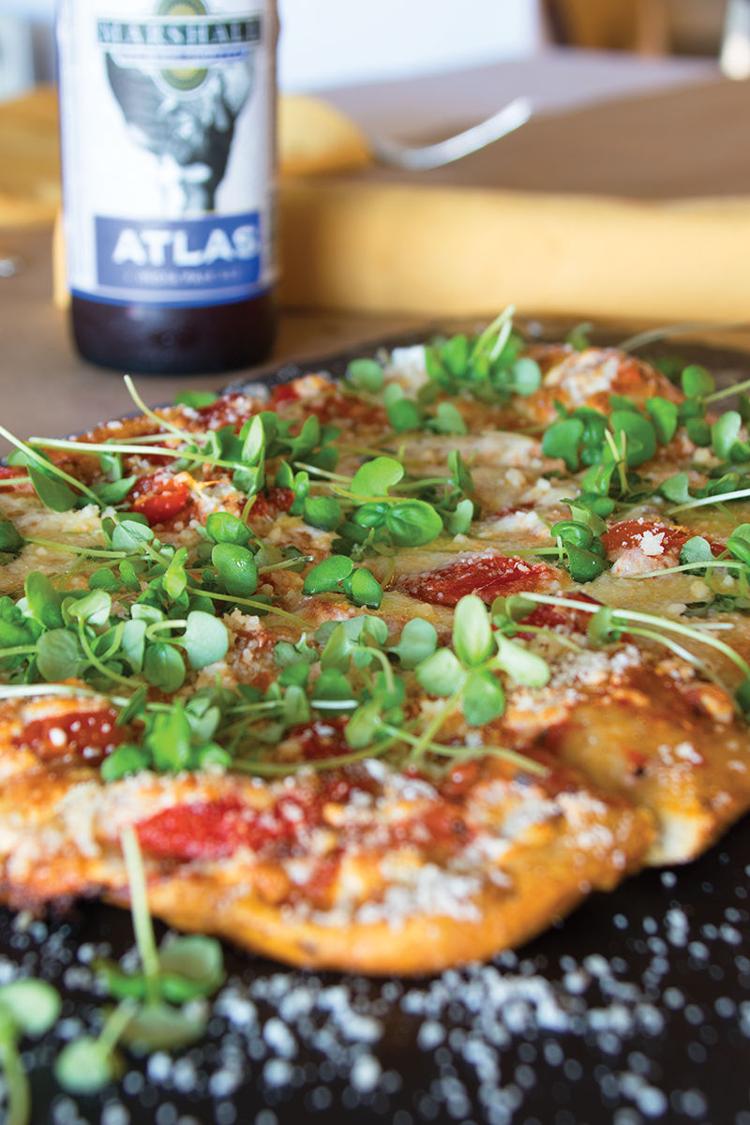 Lindstrom creates a scallop dish that's a must-try if you're a seafood fan in a landlocked state ($30). Three large seared scallops are prepared with a chef's choice of sides. The day we visited, it was celery root puree with pickled rhubarb and strawberries. The combination of rhubarb and strawberry, which I normally consider a sweet pie filling, was unexpectedly savory.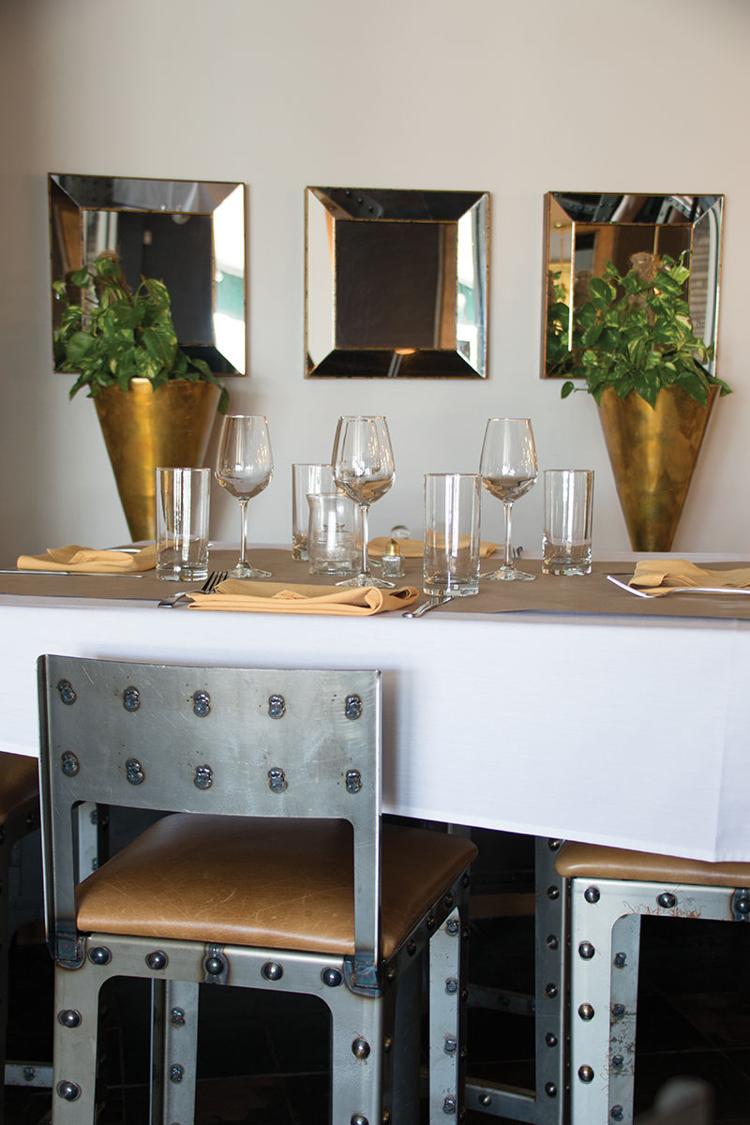 The brick chicken ($24) was loved by everyone at our table. Our only wish was that we'd had a few more bites. The lemon herb ricotta gnocchi it was served with was equally good. Chicken dishes can be a boring default, but this chicken was moist with a great flavor complemented by a miso pan sauce.
Popular at the bar and at happy hour are the flatbreads. We enjoyed a simple housemade mozzarella and roasted peppers flatbread ($11), with its chewy crust and slightly crisped bottom. Other flavors include arugula and asparagus, shaved Brussels sprouts and pancetta, and duck sausage and mushroom ($14, all).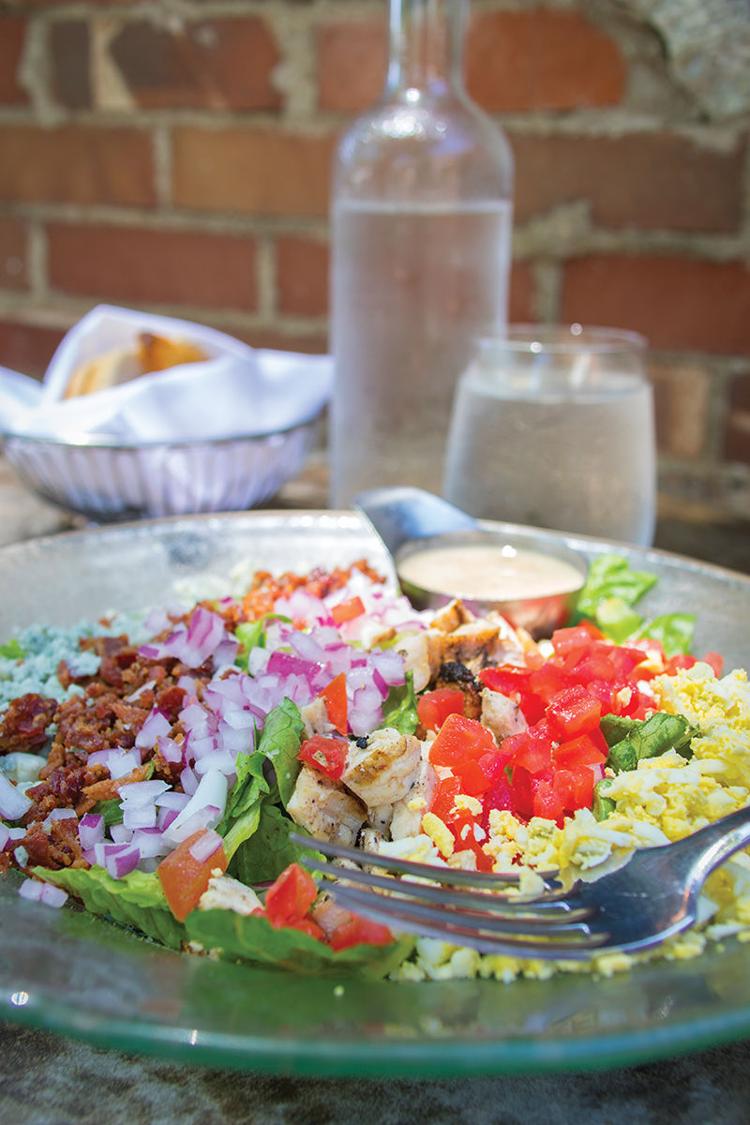 Bird and Bottle is open for brunch from 10:30 a.m.-3 p.m., Saturdays and Sundays. Lindstrom's brunch menu is varied and interesting, with dishes like the Madame Benedict ($12), his take on eggs Benedict with sourdough bread, shaved prosciutto, poached eggs and a gruyere cheese sauce.
People are talking about the cinnamon roll waffle ($8) with its sweet cinnamon flavor and vanilla and maple frosting. Another buzzworthy item is the loaded beignet with seasonal toppings ($8).
Bird and Bottle's bar is the kind that makes you want to stick around for another drink. The warm setting is a nice backdrop to the basic martinis — which start at just $4 — and artisanal drinks with elderflower liqueur, smoked orange bitters and muddled basil.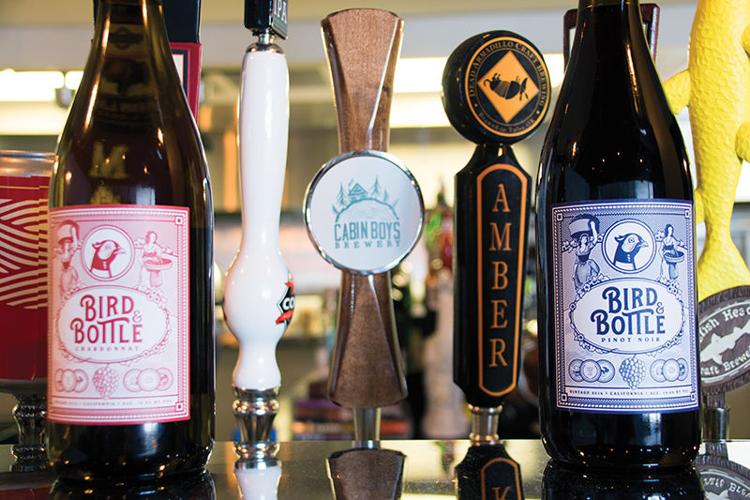 ---
---
Bird and Bottle
3324 E. 31st St. | 918-895-6468
3-10 p.m., Monday-Thursday; 3-11 p.m., Friday; 10:30 a.m.-
3 p.m. and 5-11 p.m., Saturday; 10:30 a.m.-3 p.m., Sunday