Every week, beans from Ethiopia, Costa Rica and other locales are roasted at Lioness in Broken Arrow. 
But a bean is not a bean is not a bean for Rob Stuart, owner of Lioness Coffee Roaster. Beans from Ethiopia are roasted differently than beans from Costa Rica, and so on. Small batch roasting allows Stuart to bring out the tasting notes in the unique varieties.
And once those beans are roasted, they're turned into the beautifully brewed and complex coffee served at Chimera, 212 N. Main St., and Rattlesnake Cafe, 224 S. Main St. in Broken Arrow, both restaurants owned by Stuart. 
Chimera has been a staple downtown, a gathering spot for people looking for vegan and healthy food options and a place to linger over good coffee. Rattlesnake Cafe, which opened in October, has been warmly received by people in Broken Arrow.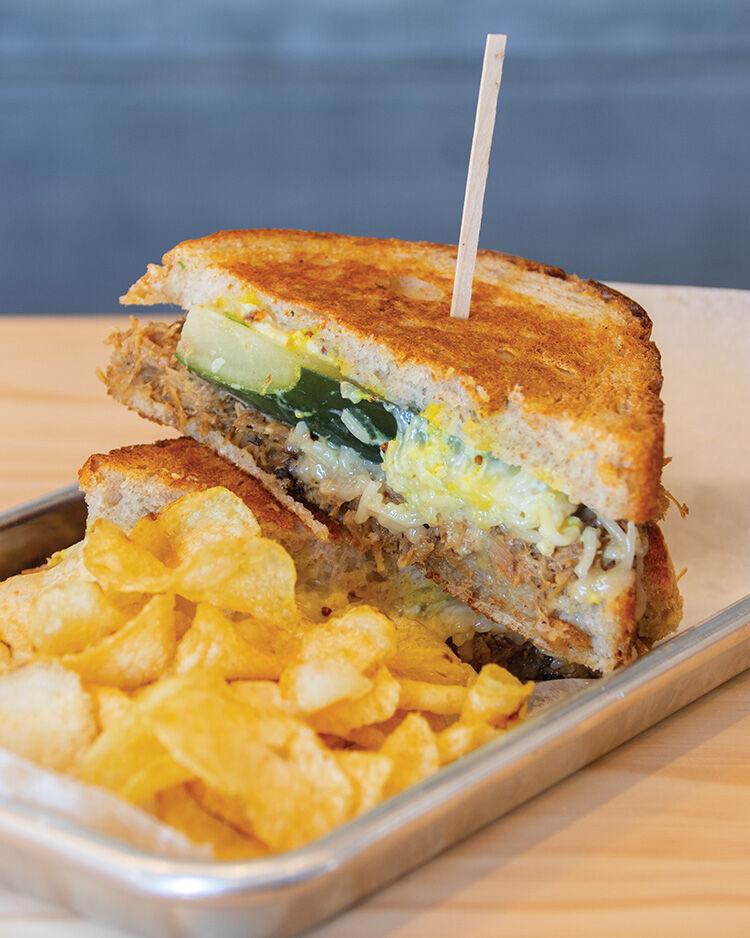 Taylor Weigant, wholesale manager for Lioness, says downtown Broken Arrow has been a welcome spot for Rattlesnake. 
"People are really excited to stumble upon us. They're saying, 'We needed this.' It's been really incredible," Weigant says. 
Some of those new customers are longtime Chimera customers who come to Lioness to see where their favorite coffee is brewed. And while coffee isn't served at Lioness, customers are directed to Rattlesnake, at the front of the building, where they will find a great selection of coffee, plus freshly made pastries, paninis, breakfast sandwiches, wraps and other foods. Like Chimera, there are many vegetarian and vegan choices, but Rattlesnake also does have options with cheese, sausage and other meats. 
Rattlesnake recently launched curbside and online ordering. So when you're craving a latte and a cookie at 10 a.m. but you're still in your pajamas, they'll run it to your car.