Some restaurants are even more inviting in winter. 
Tors Country Pub is one of them. This isn't a place for an interpretation of German food, but for authentic homestyle German food. Owned by Torsten and Heidi Riemenschneider, Tors is a cozy Brookside pub that's as appealing for hanging out and drinking German beer as it is for family meals.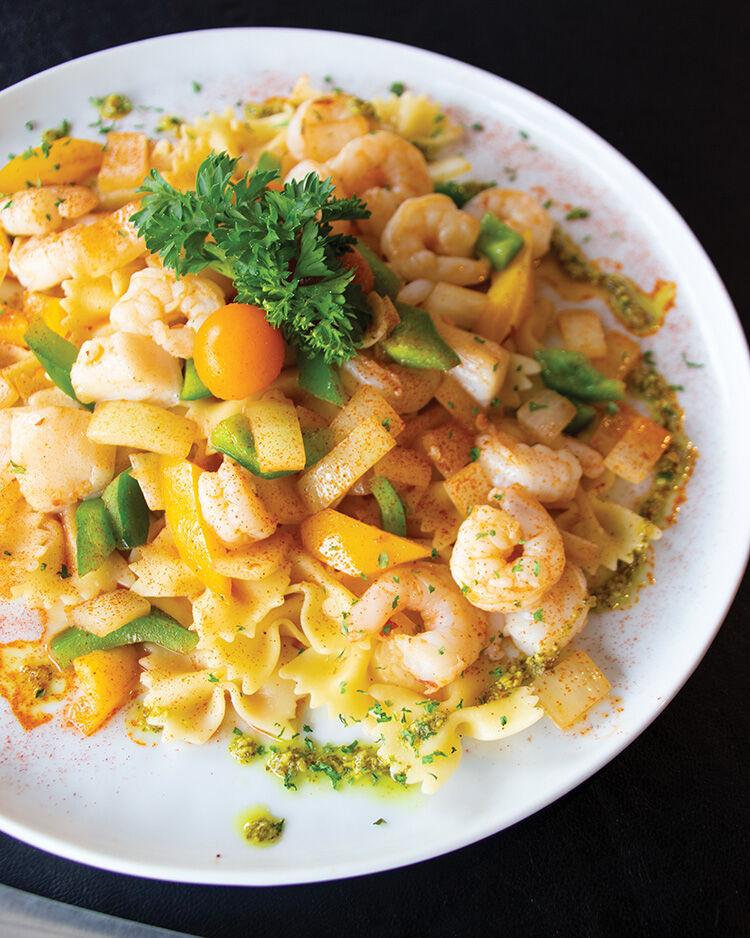 The Riemenschneiders originally ran Tors in Sperry, where many Oklahomans from towns like Bartlesville and Okmulgee made the trip for good German food. The new Tors has a larger dining room, along with a nice selection of German beer, including a few on tap.
We ordered take-out on a recent cold weekend night. A few tables in the dining room were taken, but several other diners were picking up to-go orders.
The food was warm, hearty and came generously portioned. When picking up our dinner, someone in the dining room commented the cabbage rolls were just like the kind his German grandmother made. So along with the smoky ribeye and jäger schnitzel we ordered, we had to add the cabbage rolls.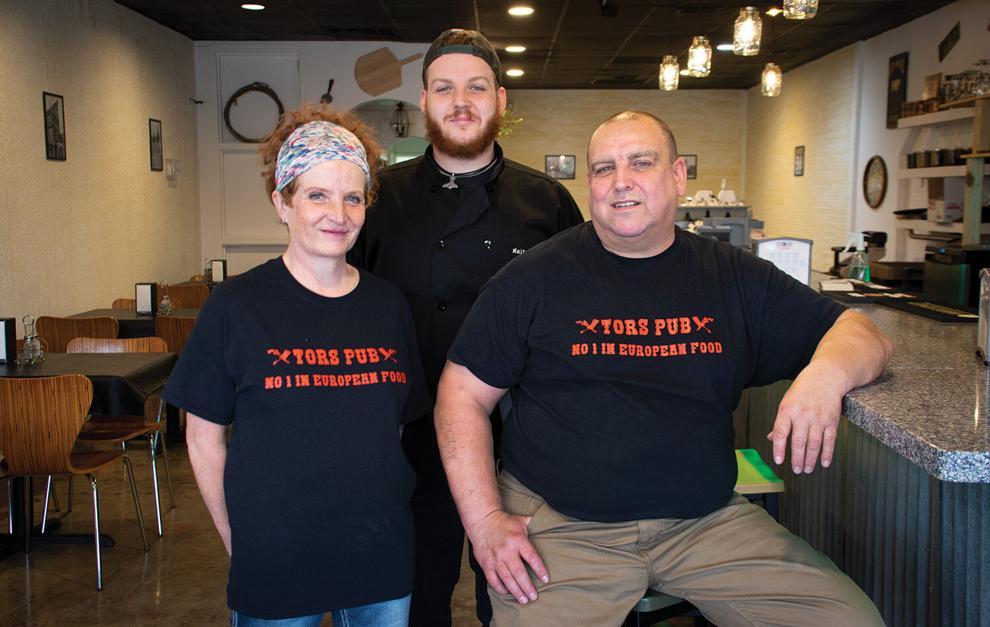 The cabbage rolls ended up being a good reflection of the restaurant itself. There's nothing kitschy about the authenticity at Tors. Those cabbage rolls were different than any we've ever tasted, yet reminiscent of a delicious dish you would eat as a guest in someone's German home.
These weren't cabbage rolls filled with rice and tomato sauce. The meat filling, seasoned with caraway and other spices, was packed into the giant cabbage rolls, and then topped with brown gravy. This is a filling dish served with mashed potatoes ($15). 
Tors has several steak options on the menu. We tried the smoked ground pepper ribeye ($18) served with parmesan fries and a salad. The ribeye had a great flavor and was nicely cooked. Driving the fries home before eating them didn't do them justice, but the parmesan flavor was great. We will have to try those fries again when eating in person. 
A bacon-wrapped ribeye steak with hollandaise sauce ($24) and a ribeye with camembert cheese and tomatoes ($23) also are on the menu.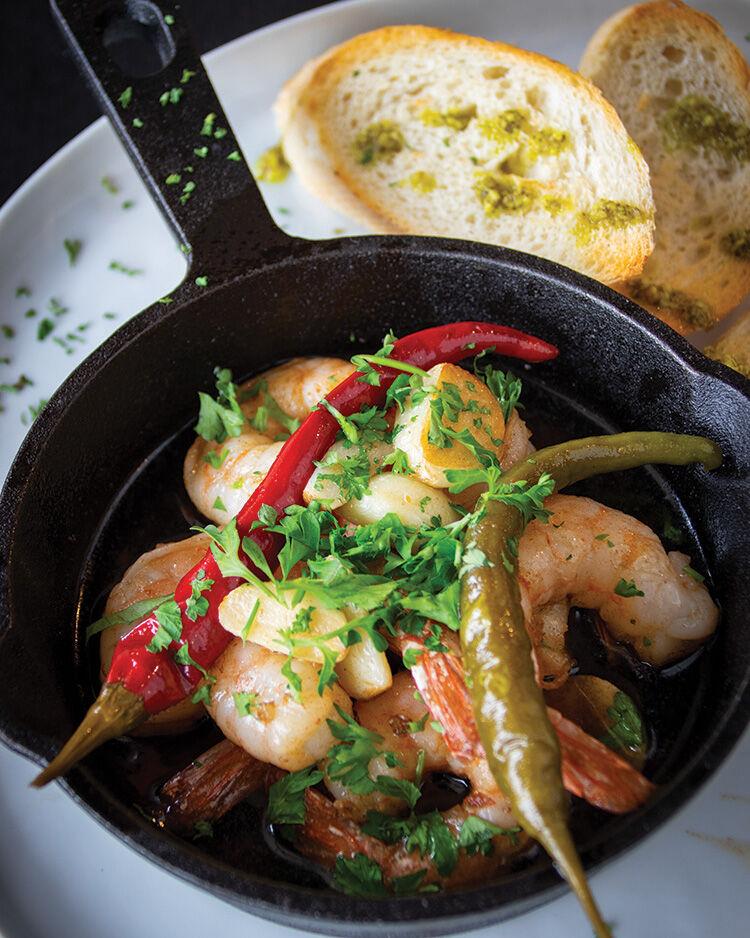 Tors is known for its pork schnitzel. We tried one of the four schnitzel varieties and found it to be crisp, flavorful and pounded thin just like a schnitzel should be. The classic jäger schnitzel ($16) was topped with a mushroom cream sauce and was served with mashed potatoes and gravy and a salad. Tors also has a tomato-mozzarella schnitzel ($16), a Hawaiian schnitzel with pineapple and cheese ($16) and a Western schnitzel with butter, onions and bacon ($16).
The menu at Tors has several unique dishes, including "kaas spätzle"  ($12), a German comfort food similar to macaroni and cheese, with homemade pasta, cheese, bacon and gravy. Other classic German foods on the menu are goulash ($16), beer brats and sauerkraut ($14), and pork roast roasted in black beer ($14).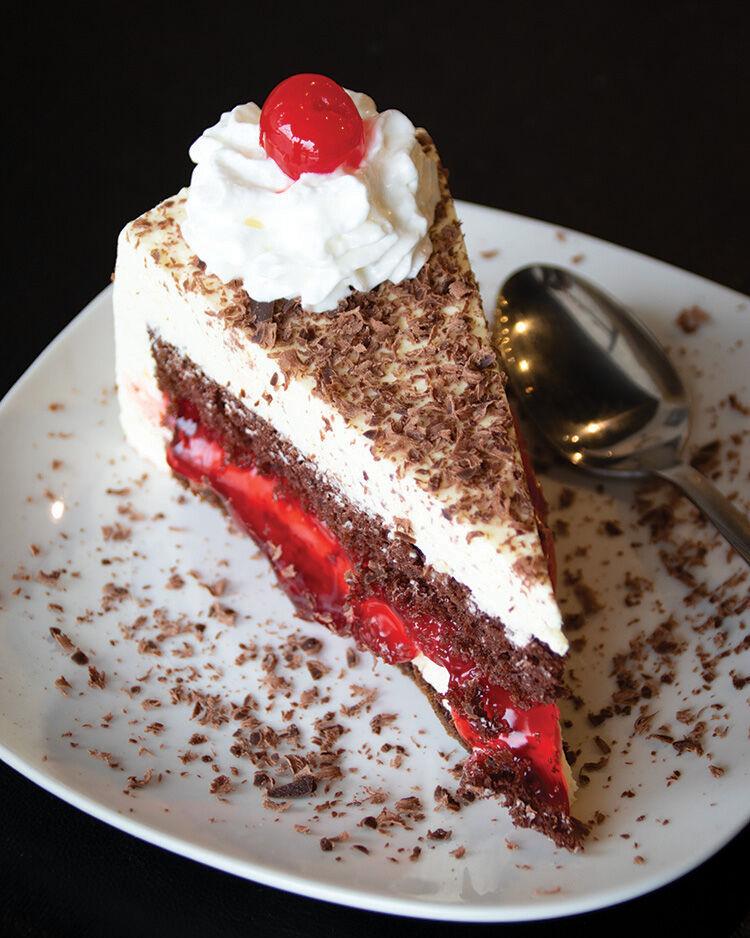 The salad, served with most entrees, is unexpected: a trio of a simple lettuce, cold green beans and a simple coleslaw, all served with a sweet and tangy dressing. This item changes seasonally, though, depending on what kinds of produce Tors can get from local produce markets.
Most everything is made in-house by Tors. He cuts the steaks and makes the sausage by hand.
Patio seating is available.