It's a rare thing for a more than 50-year-old restaurant to be a hot spot.
But the opening of a new location for Mondo's has brought with it buzz about the new building in Brookside along with nostalgia about meals eaten and occasions celebrated over the years.
Walking into Mondo's is like walking into a part of the Aloisio family home. It's always been the tradition of the restaurant to hang family photos on the walls. But in the new space, those photos feel even more intimate. The cozy 20-foot-wide restaurant has the feel of a big family dining room, with photos of the Aloisio family, friends and longtime customers smiling down.
The new space, the site of the former Crow Creek Tavern, is just one block from its former location. It has a larger dining room, rooftop  amenities as well as patio seating.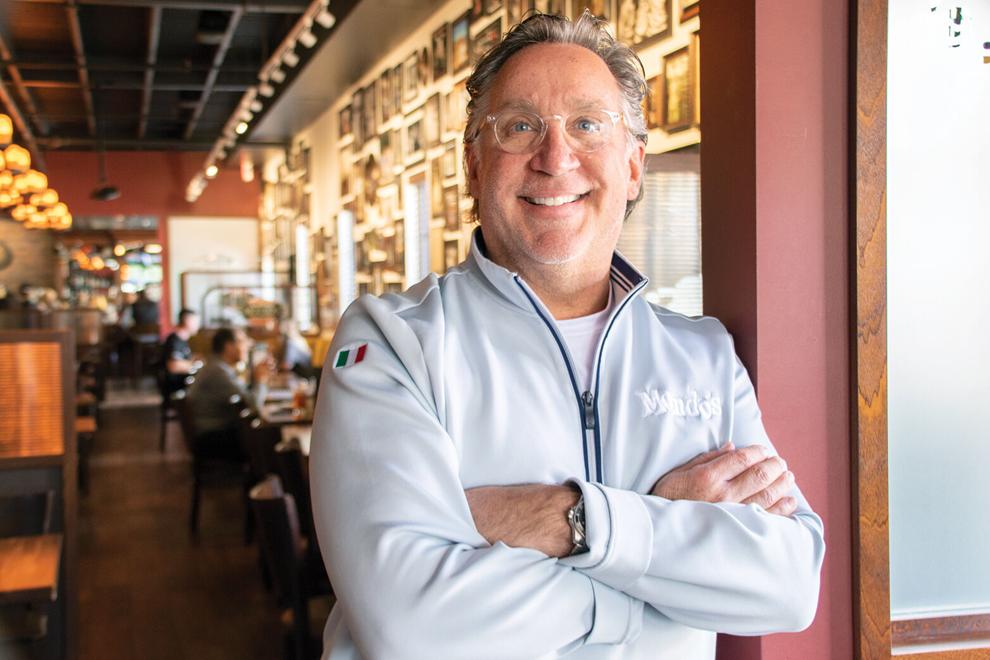 A few things haven't changed. One, the presence of the Aloisio family. Papa Lou, Michael, Rob and Christo, along with several other family members, are fixtures at the restaurant, stopping by tables to shake hands and to make sure everyone is happy. Two, the food is as consistently good as it's always been. Perhaps this is no surprise. Customers have been coming back to Mondo's since it opened in 1969 for those two reasons — the food and the love they have for the Aloisio family.
We visited Mondo's on a busy Friday night. Many people were waiting in the entryway, while others spilled out onto the patio. It's a good idea to make a reservation, especially on a weekend.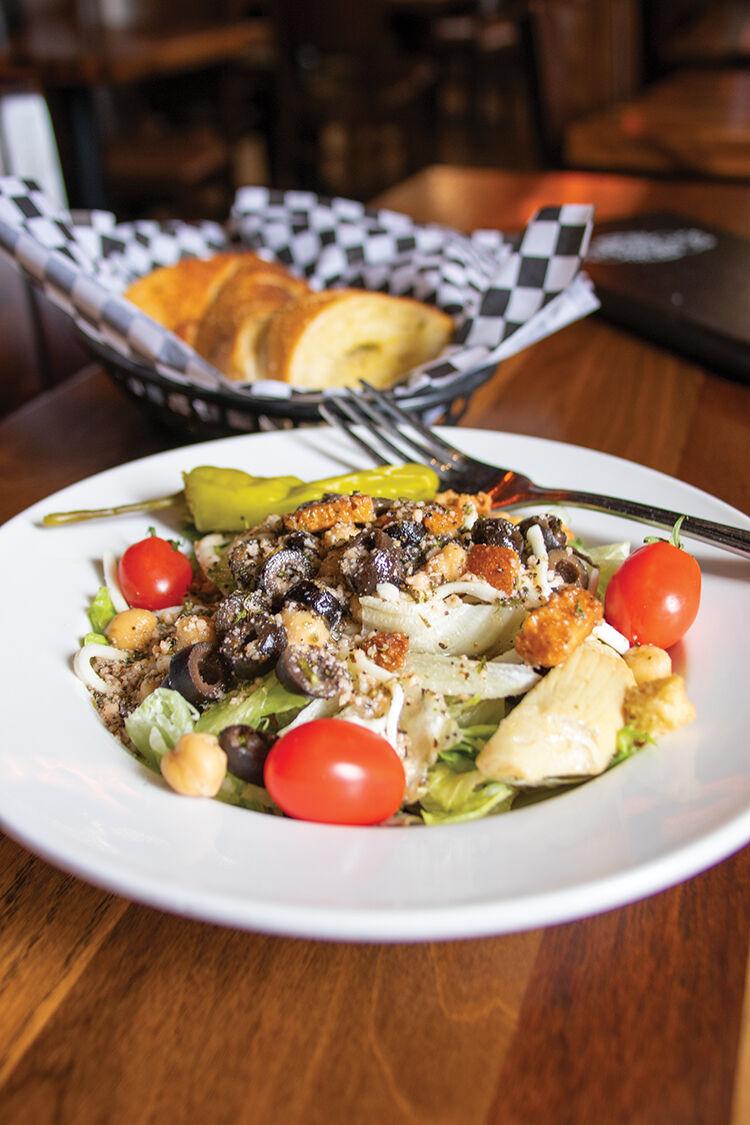 Portions here are big, so while there's no need for appetizers, that shouldn't stop you. We are fans of the antipasto, caprese salad and bruschetta. The seafood appetizer ($19.95) is a really delicious mixture of shrimp, scallops, mussels and mushrooms sauteed in white wine and garlic butter. It's great spooned onto the toasty French bread.
Mondo's pasta dishes are the stars. Homemade lasagna, ravioli and manicotti are all excellent, popular dishes. The baked rigatoni and baked ziti are homestyle and comforting but far better than the versions you would make at home.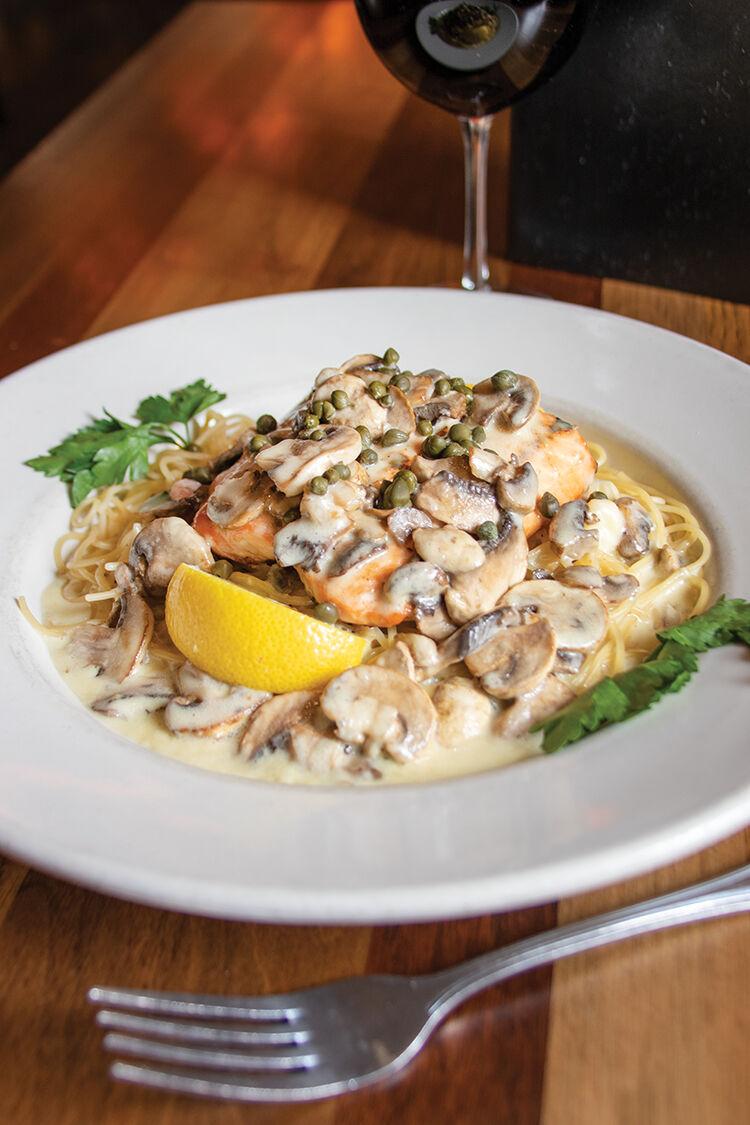 Some of the specialties include the seafood dishes, like the salmon piccata ($24.95) that's first sauteed in garlic butter and then finished on the grill. It's served with linguine with mushrooms and capers in a light lemon sauce.
It's the classic Italian dishes like veal parmigiana ($21.95) and chicken marsala ($18.95) that Mondo's is known for. They've been making these dishes, along with classics like spaghetti and meatballs ($15.95) and clams and linguini ($15.95) for so long that they've been woven into the fabric of the restaurant.
Entrees are served with soup (the clam chowder and minestrone are both good) or salad. The Caesar salad may seem like the easy pick, but the dinner salad is much more flavorful than a typical restaurant dinner salad. Mondo's packs it full with artichoke hearts, olives, garbanzo beans, mozzarella cheese, pepperoncini and red onions.
The pizzas here also are great. Dough is made fresh daily using double '00' flour from Naples, Italy, and the pizzas are wood fired with a crispy crust and topped with a house-made pizza sauce that's slightly sweet with hints of garlic and oregano.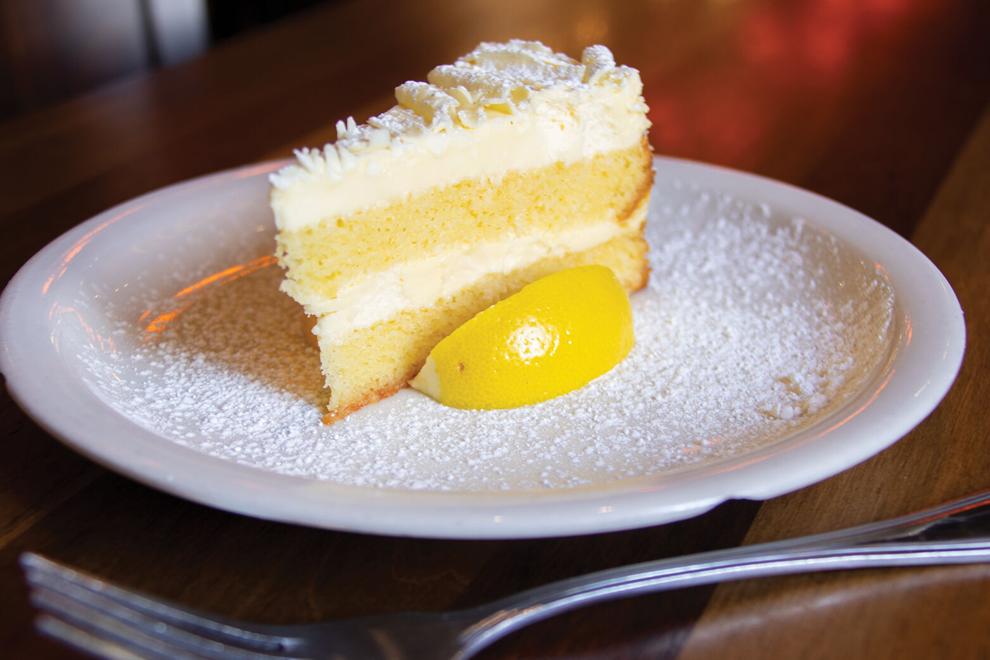 Mondo's also is known for its lively bar, where some people like to sit for lunch or dinner. Waiters are helpful in assisting with wine pairings. And for cocktails, Mondo's has some good ones, like the Italian with Malfy con Limone gin, prosecco and lemon soda. For an after-dinner cocktail, try the espresso martini ($9) with espresso vodka, white chocolate and espresso.