If you're given a box of Glacier chocolates, you know you've been given something special.
Jewel-toned chocolates with bold and interesting flavors. Pure chocolates with rich caramel centers. These are chocolates perfect for gifting for Valentine's Day or for keeping all for yourself.
Hundreds of boxes of chocolates will be sold this month at Glacier's location in Utica Square. But there's another location you'll want to check out for more than chocolate.
Glacier Bean to Bar, 209 E. Archer St., is a fun place to spend some time drinking wine and sampling chocolate or trying some of the amazing chocolate desserts like tarts, tiramisu, cast-iron skillet brownies and cookies. They're all the creations of pastry chef Leslie Davis, formerly of Southern Hills Country Club.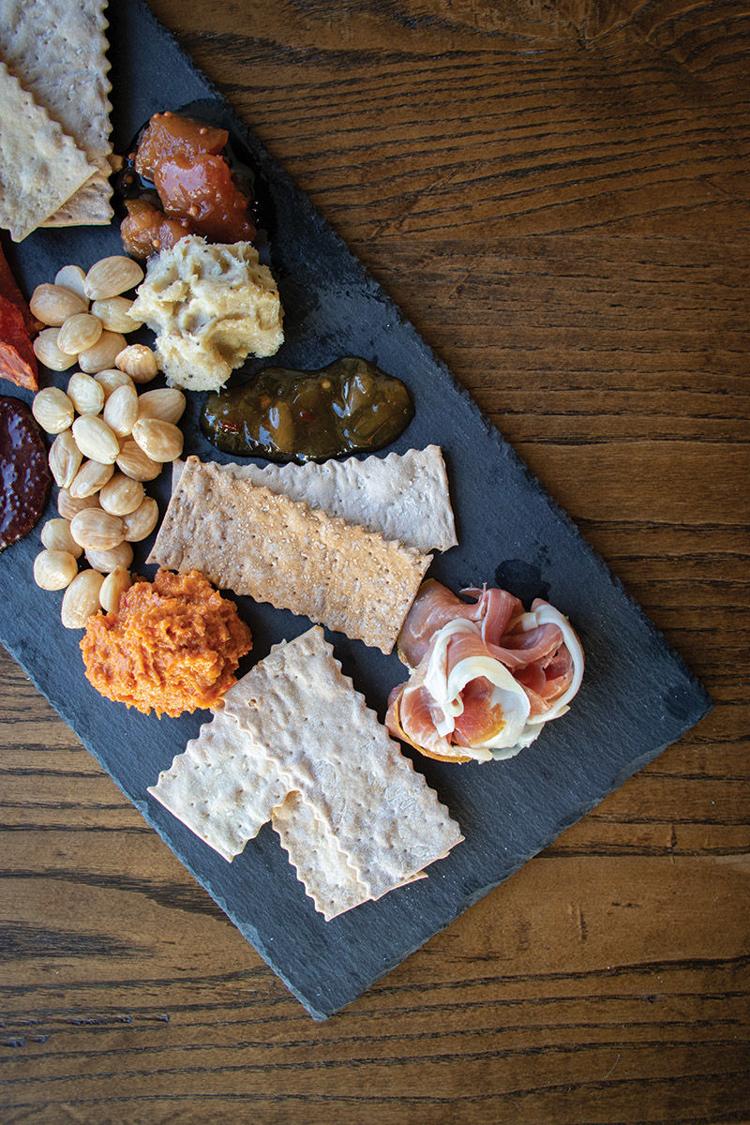 The recent addition of sandwiches and a lunch and dinner menu has brought food to a place many know solely for chocolate and gelato. Cheese and charcuterie boards, created by Amanda Simcoe, are a good price at $18 for a three-cheese board with olives, crackers and marcona almonds. There are other options with meats and one that includes a chocolate pairing.
Joel Bein of Oklahoma Rub created a Bean to Bar menu, including some sandwiches warmed through in a panini press. The Tulsa Tough, a sandwich of smoked brisket, pimento cheese and jalapeños ($12), is not what you would expect to find at Glacier, but it's fabulous.
Bean to Bar also has a nice coffee and drinks menu with cappuccino, latte, affogato and Mayan-style hot chocolate.