It's time to pull out your biggest pot and get cooking. Or better yet, try one of these spots for some of the best chili in Tulsa.
(Prices:  $: less than $10    $$: $10-$15    $$$: $16-$25    $$$$: over $25)
Ron's Hamburgers and Chili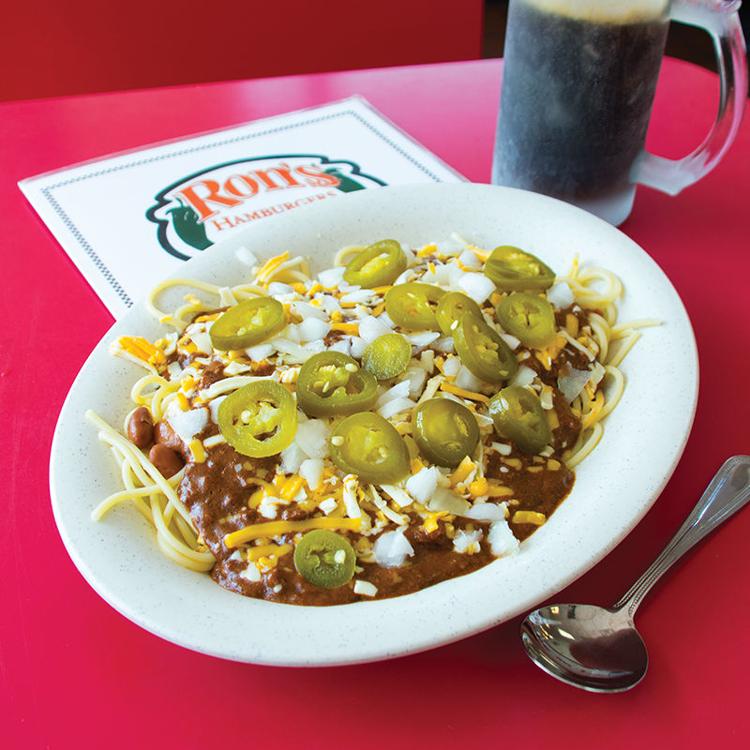 Ron's chili is a classic. It's the kind of chili that's just as good over Fritos or spaghetti as it is plain. This is a smooth chili with a traditional red appearance. True story: A friend of ours (and a TulsaPeople reader) once bought a few quarts of Ron's chili and entered it in her church's chili competition. It might not have been the most fair competition, but she did win.
12 locations around Tulsa $
---
McNellie's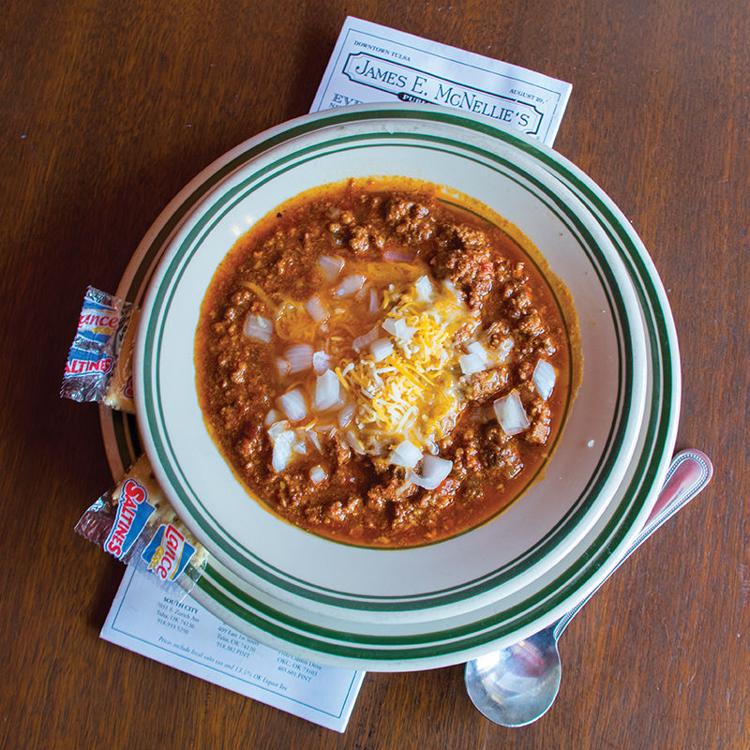 It's not the first thing you think of getting at McNellie's, but once you try it, you won't forget. The chili has great flavor from both ground beef and chorizo, plus lots of spice. The flavor is rounded out with beer — it's a pub after all. Before you commit to a bowl, try a cup of chili for just $5 to go along with your favorite sandwich or burger.
409 E. First St. | 7031 S. Zurich Ave. $
---
Merritt's Bakery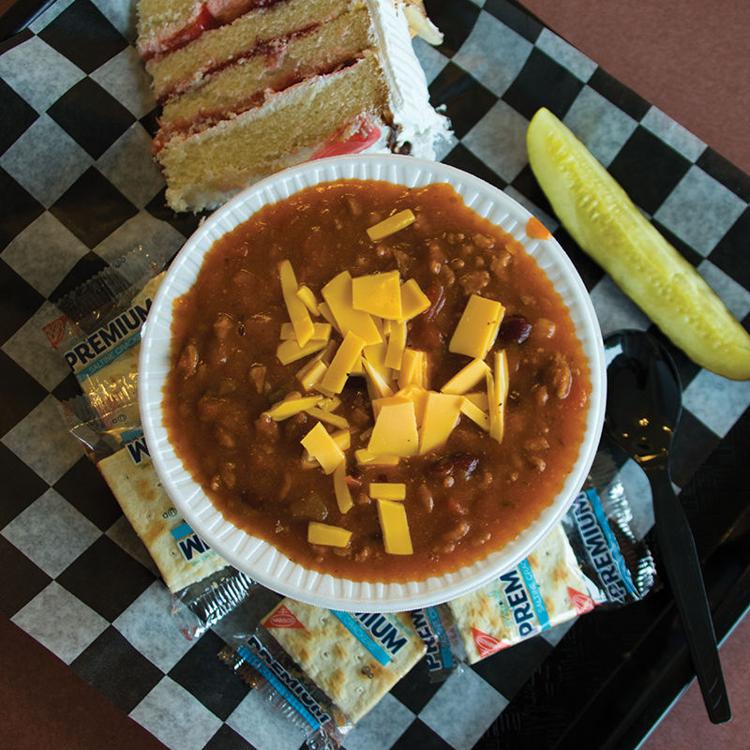 Merritt's might seem out of place in a discussion about chili. But along with cakes, cookies, pies and doughnuts, Merritt's makes a mean bowl. The soup of the day changes frequently, but Friday is chili day. Chili here is fairly mild, so it's perfect for those who pass on jalapeños and habañeros. But a lack of heat doesn't mean a lack of flavor. Merritt's chili is packed with chopped
vegetables and beans, with a rich tomato and beef base.
3202 E. 15th St. | 9521-G S. Delaware Ave.
4930 W. Kenosha St., Broken Arrow $
---
Ike's Chili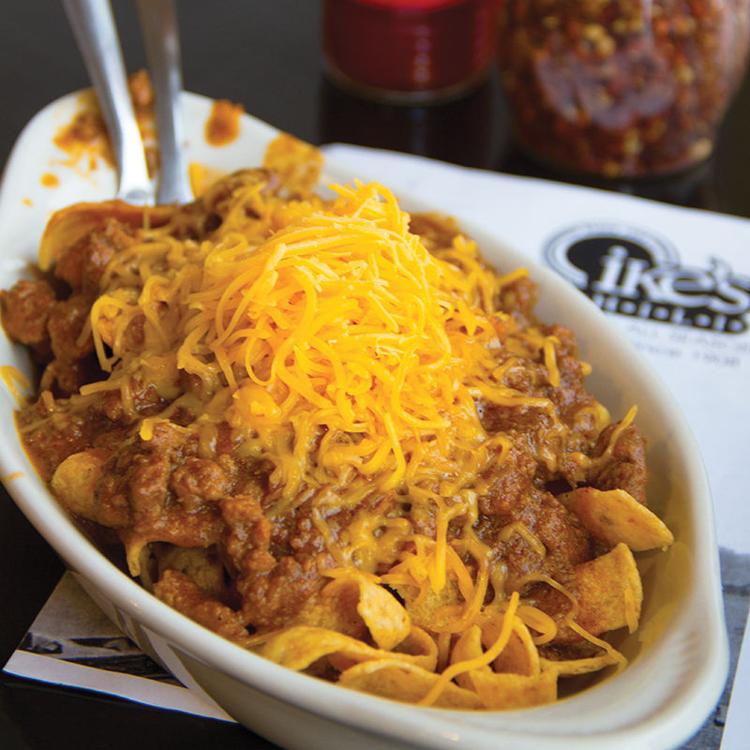 What would a list of the best chili be without Ike's? It's a Tulsa institution, having opened more than 110 years ago. Ike's is still the place Tulsans go to pick up chili for a tailgate or to serve on hot dogs for a crowd. Ike's has a loyal following of people who won't go anywhere else for their bowl of red.
1503 E. 11th St. $