Chimera's avocado toast ($8) looks almost too good to eat. This variety has a smashed avocado topped with pico de gallo, micro greens and a spicy carrot crema. A tofu queso fresco is sprinkled on top. The combination of flavor and color in this dish is dreamy. Add an egg, if you like. If avocado isn't your thing, Chimera has a whole menu of specialty toasts, including the Tulsa Time toast with pesto, greens, roasted tomatoes, goat cheese and a savory cashew dressing.
212 N. Main St. | 918-779-4303 | chimeratulsa.com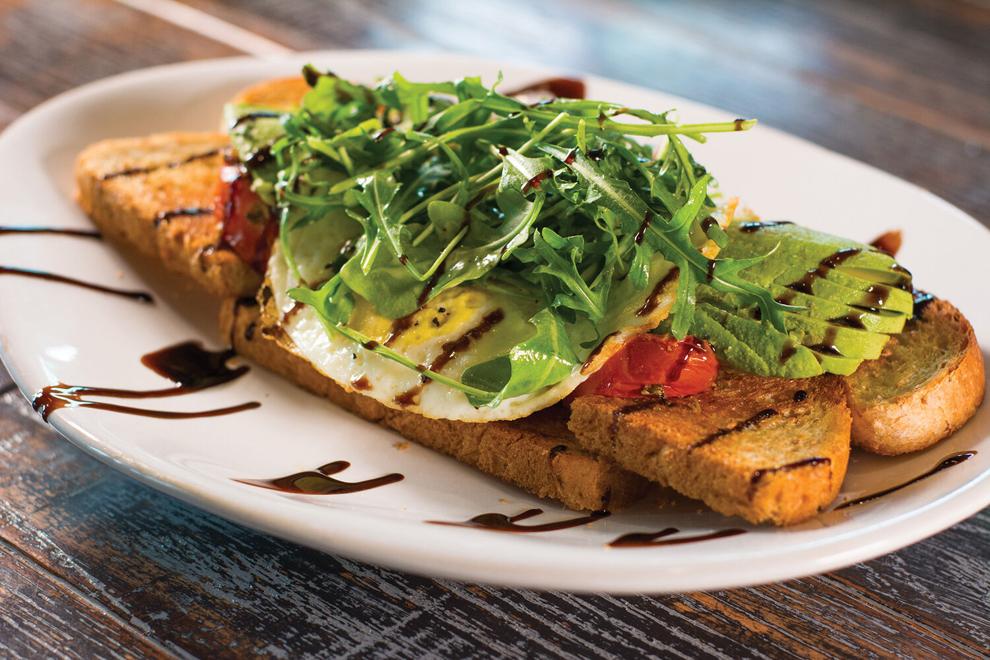 With all that's on the menu at Neighborhood Ja.m., you might overlook the avocado toast. That would be a mistake. This is luxurious avocado toast ($12). It starts simply with whole wheat toast, sliced avocado and two poached (or however you like them) eggs. Then comes a little sweetness from roasted Campari tomatoes and a little tanginess from an arugula salad with champagne vinaigrette. The whole thing is topped with a drizzle of balsamic glaze. Hot tip: Save room for the not-to-miss pineapple bourbon pancakes.
4830 E. 61st St. | 918-508-7744 | thatsmyjamok.com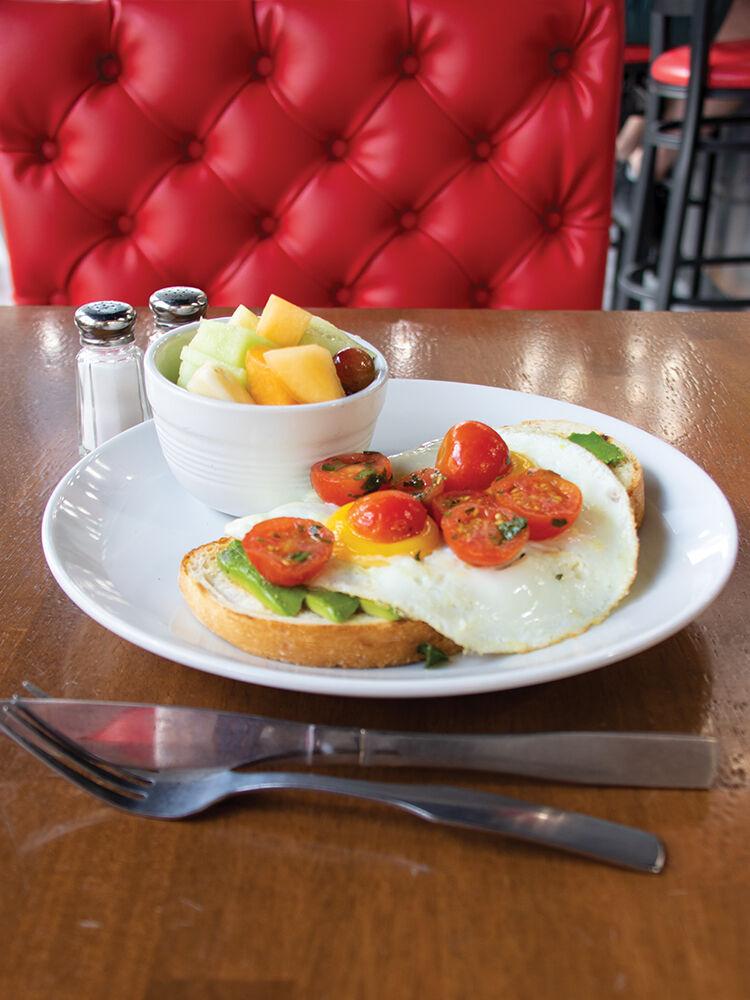 We love the avocado toast at Cherry Street Kitchen. A rustic, grilled bread is topped with sliced avocado and cherry tomatoes that are tossed with olive oil, salt, pepper and fresh Italian parsley. This is a filling avocado toast ($11) served with fruit or potatoes. Add eggs, sausage, bacon or smoked pork shoulder if you like.
111 W. Fifth St. | 918-884-3408 | cherrystkitchen.com