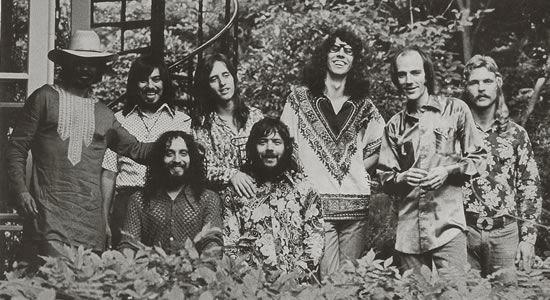 Who's Who of the Tulsa Sound
J.J. Cale, a musician and songwriter, co-created the Tulsa Sound. He wrote two songs made famous by Eric Clapton, "Cocaine" and "After Midnight."
Rocky Frisco is a piano-playing Tulsan and resident music historian. In addition to J.J. Cale's band, he has worked with Tom Skinner's Science Project, Flash Terry and the Gene Cross Band.
Leon Russell is a keyboardist, guitarist and songwriter who has been working with notable artists since the 1960s. He has also had a successful solo career, with such hits as "Tight Rope," "Roll in My Sweet Baby's Arms" and "Wabash Cannonball."
Jim Keltner was a session drummer for artists such as Ringo Starr, John Lennon and Bob Dylan, as well as other famous artists of the late '60s and '70s.
Carl Radle, a bass guitarist, worked closely with Clapton and was also a song arranger; one of his most famous arrangements is "Motherless Children." He died in 1980.
Jamie Oldaker joined Bob Seger's band as a drummer; he toured and recorded "Back in '72".
Tulsan Dick Sims is an organist and worked with Clapton on "461 Ocean Boulevard" and other albums.