Search / 11 results found Showing: 1-10 of 11
Geologic oddities and curiosities dot the Sunflower State.
Tulsa Port of Catoosa celebrates 50 years of success. 
When photojournalist Paul Taggart appeared on the December 2004 cover of TulsaPeople, he had just returned to the U.S. after an assignment in Iraq.
Grant Matthew Jenkins teaches creative writing, poetry and the occasional screenwriting class at The University of Tulsa. He is the author of …
The Tulsa band's new single, "Slammer Song," is out now. In conjunction with the new track, the band started a fundraiser for The Bail Project…
Recognizing 11 everyday Tulsans for making a difference. 
One veteran's journey to finding his place on the home front 
Ross Group and Brickhugger have both re-energized legacy buildings and spurred other commercial opportunities.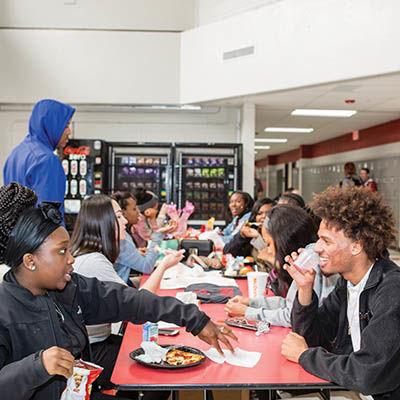 Empty backpacks, empty bellies
Students enjoy a meal during the school year at Central High School