Home to the Osage Nation capital, Osage County holds a collection of museums and historical sites that honor Native Americans. Beyond its rich history, find dozens of locations that present a charming, small-town feel. 
---
---
Joseph H. Williams Tallgrass Prairie Preserve
Spanning over 39,000 acres, the Tallgrass Prairie Preserve is home to more than 2,000 free-range bison. Visitors can hike trails, sit down for a picnic or enjoy the sunset in the vast, open space of the prairie. The preserve is open daily from dawn to dusk. Admission is free.
15316 County Road 4201, Pawhuska 918-287-4803 | nature.org
Fred Drummond Home
Fred Drummond was one of the most successful ranchers and traders in Oklahoma, and his 1905 home is now managed by the Oklahoma Historical Society and open for tours. Situated in Hominy, this home was built in classic Victorian style and is listed on the National Register of Historic Places. The home is open 9 a.m.-5 p.m., Wednesday-Saturday; 1-5 p.m., Sunday. Tours begin at 10 a.m. and end at 4 p.m. Admission is $7, adults; $5, 62 and older; $4, students; free, 5 and under.
305 N. Price Ave., Hominy | 918-885-2374 okhistory.org/sites/freddrummond
Woolaroc Museum and Wildlife Preserve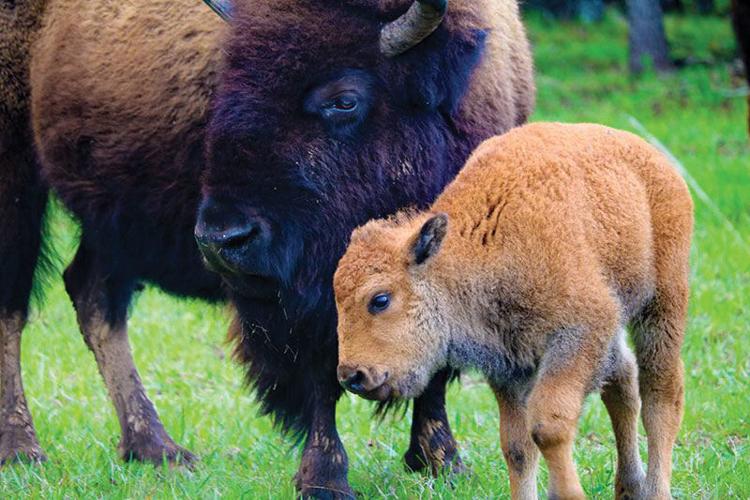 Visit the Woolaroc Museum and Wildlife Preserve to see its distinctive collection of Western and Native American artifacts. The museum also boasts one of the most complete collections of Colt firearms. Outside, 3,700 acres of native and exotic wildlife preserve provide a home to a variety of animals and birds. The museum is open 10 a.m.-5 p.m., Wednesday-Sunday. Admission is $12, adults; $10, 65 and older; free, 11 and under.
1925 Woolaroc Ranch Road, Bartlesville​ 918-336-0307, ext. 10 | woolaroc.org
The Pioneer Woman's Mercantile, Deli and Bakery
Open since October 2016, Ree Drummond's Mercantile attracts visitors from all over. Try the coffee prepared by specially trained baristas, or sit down in the deli and pick something from the wide selection of made-to-order dishes like mac and cheese, chicken fried steak and fresh salads. Afterward, take a look through the attached general store. The store is open 7 a.m.-7 p.m., Monday-Thursday; 7 a.m.-8 p.m., Friday-Saturday.
532 Kihekah Ave., Pawhuska | 918-528-7705 themercantile.com