Nestled in the rolling hills of Cherokee County, Tahlequah boasts small-town charm with a college atmosphere, and numerous historic sites and outdoor opportunities. Here are a few spots to check out the next time you're in the area.
For 84 miles, the Cherokee Hills Scenic Byway traverses Green Country's natural beauty from West Siloam Springs to Interstate 40. The highway is especially popular for fall foliage as it bisects the city of Tahlequah and takes travelers along the Illinois River and to the shores of Lake Tenkiller.
Tahlequah is the capital of the Cherokee Nation, which boasts multiple historic sites and museums for visitors. Although the Cherokee Heritage Center at 21192 S. Keeler Drive in Park Hill is currently closed due to the pandemic, the Nation boasts six other cultural sites now open to the public. The Saline Courthouse Museum sits on 14 acres in nearby Rose, Oklahoma. Built in 1884, it is the last of nine original Indian Territory courthouses. Other sites include the Cherokee National History Museum, Prison Museum, Supreme Court Museum, Sequoyah's Cabin Museum and the John Ross Museum.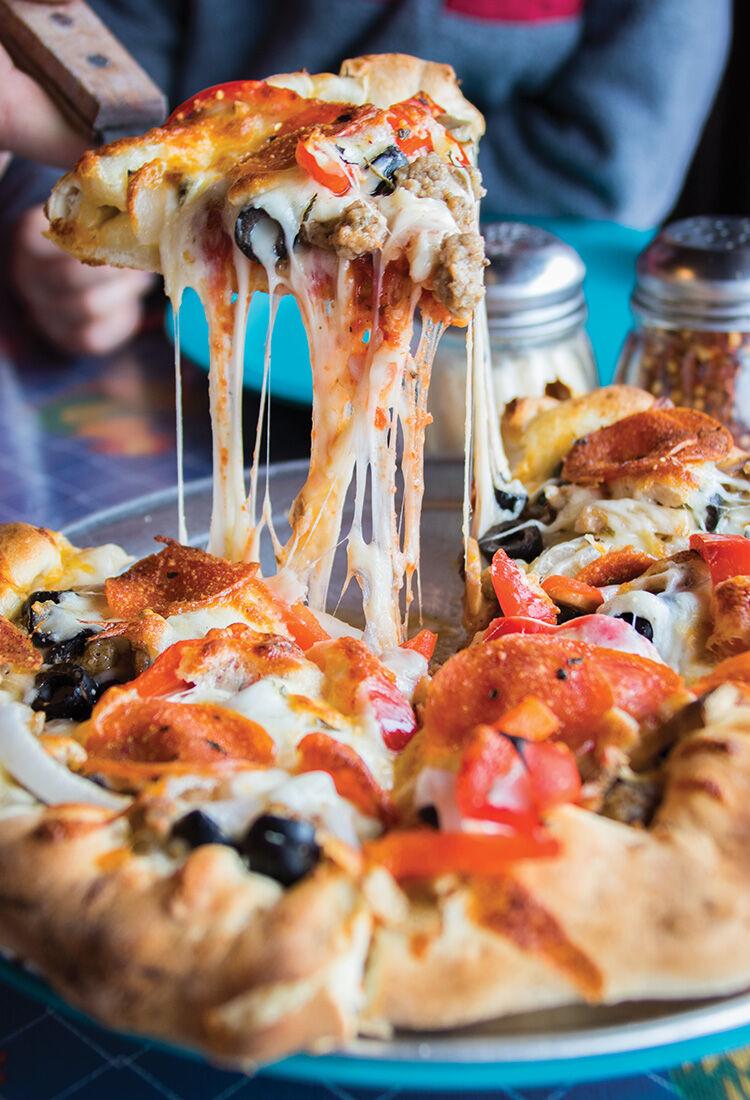 Don't let the name fool you. Sam and Ella's Chicken Palace is known for its hand-tossed pizza rather than chicken. The 21-year-old restaurant gets its name from the plethora of chicken decor in the dining room. Located at 419 N. Muskogee Ave., it's just down the street from Northeastern State University and sits in the heart of historic downtown Tahlequah.
Comfort food is king at Katfish Kitchen, 1095 E. Fourth St. Of course, there's fried catfish, but also popular on the menu are po'boy sandwiches, peel-and-eat shrimp, slow-cooked brown beans, loaded baked potatoes, chicken fried steak and hushpuppies.
Only in Oklahoma can you find Del Rancho, known for its burgers and steak sandwiches. Tahlequah boasts the only location on this side of the state, located at 4800 S. Muskogee Ave. Try the Steak Sandwich Supreme, served with mayo, lettuce and tomato. Or the Tahlequah Taco, fry bread smothered in homemade chili and beans topped with cheddar cheese, onions, lettuce and tomato.