We are only halfway through, but November has already been wild. Whoever scheduled the election to happen at the tail end of the Halloween sugar rush was either a genius or totally crazy. Either way, I know I've eaten my fair share of candy. But, now that Halloween is behind us, we are entering into the holiday season: a time for family, thankfulness, and of course, pie!
Thanksgiving kicks off a special season of memories, family and love. I really do believe it is the most wonderful time of the year. And while making new memories is something to treasure, it's also a time to miss those that have passed. As we approach Thanksgiving, don't forget to check on your friends who have lost a loved one.
This year has thrown us a lot of challenges, but I hope that with those challenges you are able to find something to be thankful for and can experience the magic that this season has to offer.
With those holiday wishes, here are Fab 5 Finds this month:
---
5 Thanksgiving desserts with Pancho Anaya Mexican Bakery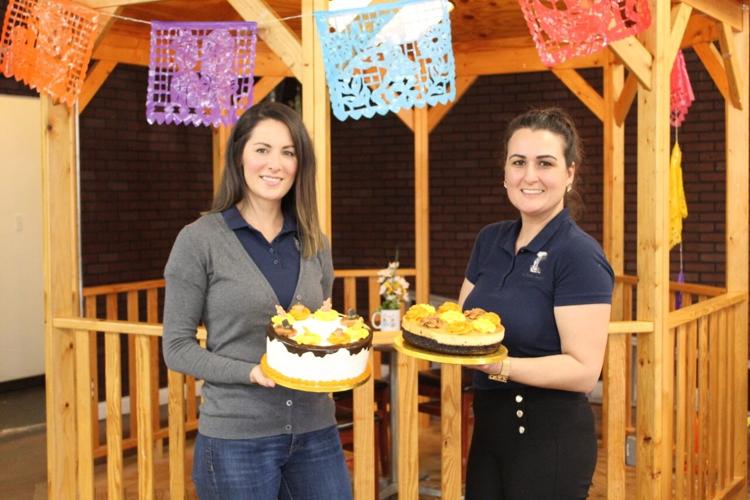 November is a sign that candy season is ending (goodbye Halloween) and we have now entered the season of baked goods. This month is all about welcoming pies, cakes and other delicious sweets. Let's be real: forget the turkey. It's the desserts that are the shining star of Thanksgiving. And what's better than cooking these treats? Placing an order to a local bakery so they can create beautiful desserts sure to impress everyone in your family.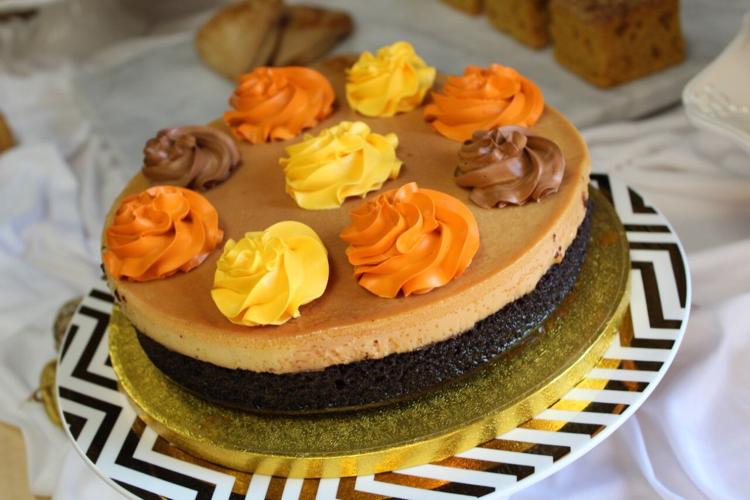 Pancho Anaya Bakery has three locations throughout the Tulsa area, and they go all out for Thanksgiving by creating traditional and Mexican inspired desserts that are decorated according to the season.
Pollyanna Hunt, store manager, says they do need at least three days notice before you can pick up your order. This means even procrastinators are lucky turkeys this Thanksgiving.
Follow Pancho Anaya on Instagram @panchoanayabakery to see more of their seasonal and holiday inspired goods.
---
Stuck on wallpaper: 5 things you need to know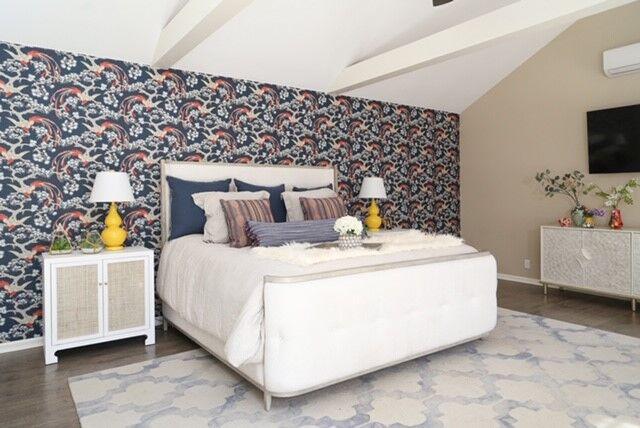 If you've turned on HGTV or browsed interior design trends on Pinterest, you've seen that wallpaper is back. While some of you begrudgingly scroll past this, while thinking back to the tacky florals of the 1980s, many Tulsans are embracing the new wallpaper styles.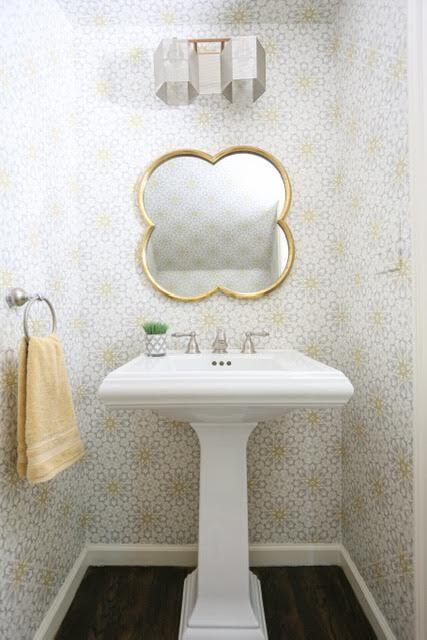 At Luxe Furniture and Design, many of the interior designers have embraced wallpaper, using it in a multitude of different rooms.
"It can be a simple and relatively inexpensive way to add a dramatic impact and personal touch on any room," says Owner Tamera Noel. "We suggest the use of wallpaper in small spaces, such as a bathroom or foyer. Or, as an accent in large spaces such as behind bookcases, on the ceiling or as an accent wall."
Here are five things to keep in mind if you are wanting to level up a space in your home with wallpaper:
It's not the 1980s.

"Vibrant colors, dramatic prints, and even metallics are very popular right now," says Noel. "The world of wall paint and even large furniture pieces is still somewhat neutral with grays and whites. However, wallpaper is a great way to bring in accent colors to tie in pillows and accessories."
Noel also added that modern wallpaper isn't nearly as difficult to remove as it was back in the day. So, if you get tired of this look, it's easy to change it out.

Go big. Go bold.

"Introduce a bright color or geometric pattern," says Noel. "Wallpaper can be a work of art or the main design of a room."
When using wallpaper in a larger room on an accent wall, think of that space as the focal point. Then take note of different colors and patterns that are currently in your space. If you aren't a big fan of loud colors or patterns, there are plenty of neutral options that provide a textured look.

Small scale = small room. Big scale = big room.

"Typically, smaller-scale patterns are better suited for smaller spaces, so it doesn't feel overpowered," says Noel.

Think twice before you DIY.

If you've shopped wallpaper, it's no secret that the strips of paper with a pattern can be extremely hard to match, and if you aren't confident in your matching, measuring, and cutting skills- it could be time to bring in the pros.
"A professional installer is worth the investment for a polished look with pattern-matching and no wrinkles," says Noel.

Ask for help.

Choosing wallpaper can be a bit overwhelming. Especially if you are trying to match pieces that are currently in your home. But, don't despair. Luxe Furniture & Design sells a wide variety of wallpaper and has complimentary interior designers on staff to help you choose the look that best fits your space.
For more home inspo, follow Luxe on Instagram at @luxetulsa.
---
Bottoms Up: Q&A Over This season's hottest jeans
In 2019, times were simple. When you went shopping for denim, you basically had two options: skinny and bootleg. Okay, maybe I am simplifying things. But the fact remains that our options when buying pants have dramatically increased this year.
We are seeing our tried and true skinny jeans along with wide legged pants, mom jeans, and even flared jeans are back. And, 1975 did call and is wondering why we are wearing bellbottoms again?
When shopping for jeans, how do you know what shoes to pair with each different style? It's overwhelming, and that's why Jennifer Wright, owner of Rags & Riches Boutique came to the rescue and is setting the record straight with how to style pants this season.
Rags & Riches hottest fall jeans guide
Jennifer Wright, owner of Rags & Riches Boutique, on how to style pants this season
To see more of what Rags & Riches has to offer, follow their Instagram at @ragsandrichestulsa. 
---
5 Christmas décor trends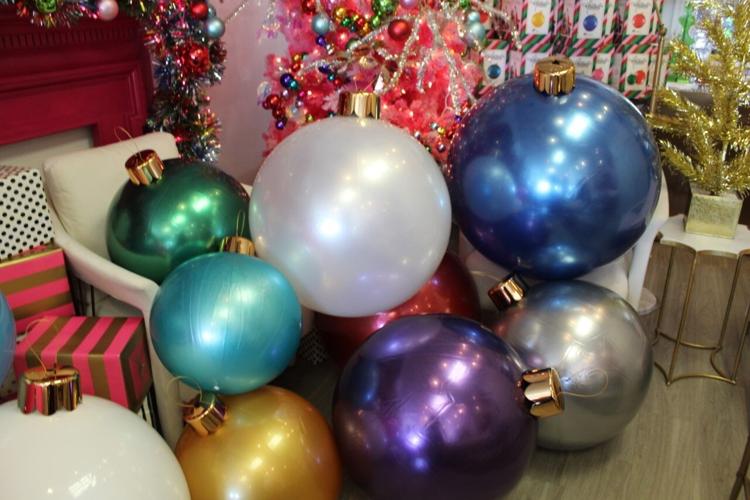 While some people work to preserve the sentiment of Thanksgiving, others started fluffing Christmas trees on Nov. 1. Regardless of where you stand on the issue, walking into Shoppe Sasha will instantly get you into the Christmas spirit!
Once a year, the store completely transforms into a holiday wonderland.
"It has been a lot of work," says Shoppe Owner Sasha Malchi. "We have thousands of Christmas items. We have to completely change the store brining in 11 additional tables, eight additional shelving units, and five Christmas trees to display everything."
For holiday décor, some trends did transfer over from previous years and other looks are completely fresh. 
Shoppe Sasha has plenty of décor options to welcome Santa Clause to your home, the shop also carries gifts such as pop-up houses for kids, plenty of pet presents, and a variety of hostess gifts.
Shoppe Sasha's Christmas decorating trends
Shoppe Sasha owner Sasha Malchi shares her insights on the best festive decor. 

See more holiday looks from Shoppe Sasha by following the store on Instagram at @shoppesasha. Plus, keep your eyes open for a feature story about Malchi in the December issue of TulsaPeople!
---
Stitching pieces of hope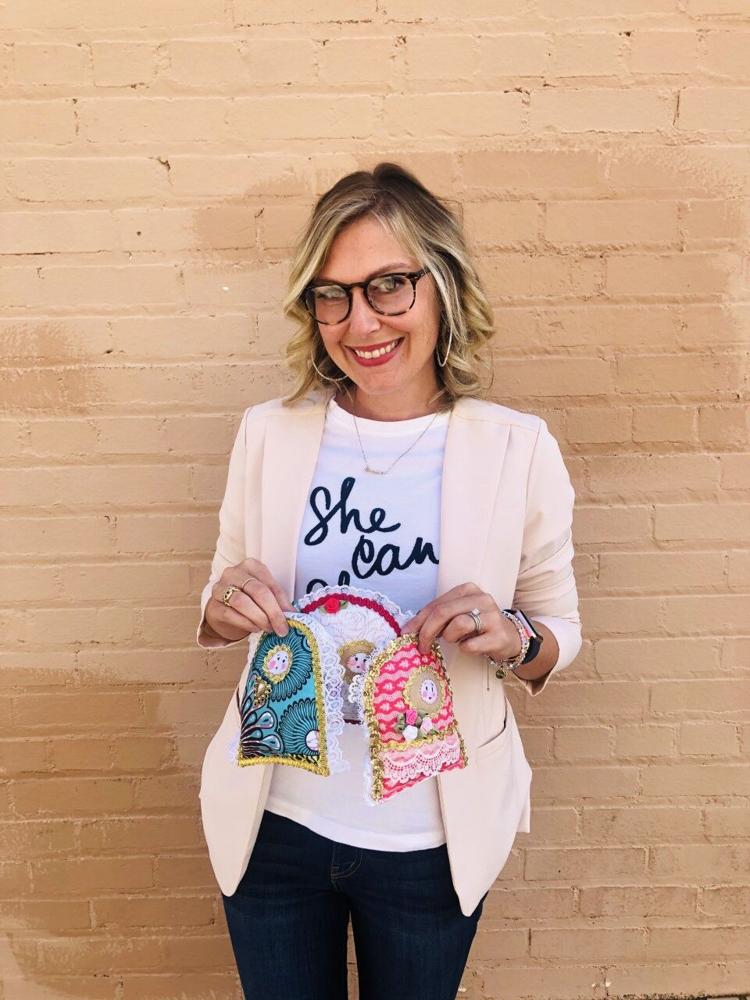 Fall brings out all kinds of cozy and sentimental feelings. Starting with Halloween and going through Christmas, it's a time focused on family, memories, and traditions. But for some people, it also brings about sadness and remembering the feeling of loss. 
For Gathering Stones Blogger Sarah Teague, she decided to pick up the pieces of grief and honor her mom in an extra special way this season. 
Teague's mother was first diagnosed with breast cancer when Teague was only five years old. Her form of cancer, Triple Negative Breast Cancer, was extremely aggressive and not easily treated. 
"My mom had been making these angels," says Teague. "She could sew and was a beautiful seamstress. And, she always had this thing for angels." 
Her intention was to eventually sell the angels before her cancer resurfaced. 
Eventually, she passed away in 2011 after fighting on and off for several years. Teague was 26. And her dream of selling her angels never became a reality. That is until Teague was working around her home earlier this year and ran across some of her mom's angels.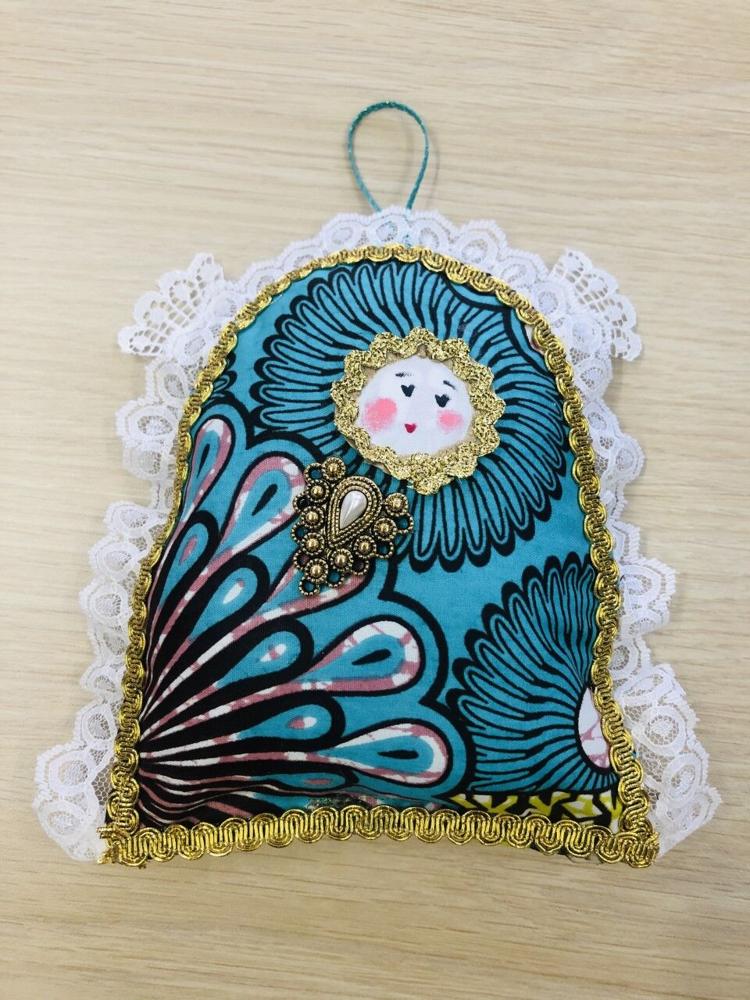 "Lots of companies make pink products for awareness," says Teague. "But you don't necessarily know where the money is going or how it is helping women. When I found the angels, I thought I could make them, sell and give the money to charity." 
But there was one major problem: she didn't know how to sew. That's when her mother-in-law came to the rescue and offered to not only help sew angels but to teach Teague along the way. 
"We used one of my mom's angels as a template," says Teague. "We took the first angel we made apart five times until we finally got it figured out."
Teague began creating more angels, hand-painting the faces and playing with new fabrics. Currently, there are two different skin tone options with the goal of adding a variety of colors to represent all women who have battled breast cancer.
"The collections are named after people I know who have died," says Teague. "This is a way to honor someone who lost their life to breast cancer." 
Each collection also has an assigned charity that will benefit from the profits of the angel. Charities range from Inflammatory Breast Cancer Research Foundation to Oklahoma Project Woman. 
"I'm picking up the pieces and doing something my mom wanted to do," says Teague. 
But there are many other ways Teague honors her mom's legacy, especially around the holiday season.
"My mom always made all of the desserts," says Teague. "That is something I've picked up. I make all the pies and that's how I honor her."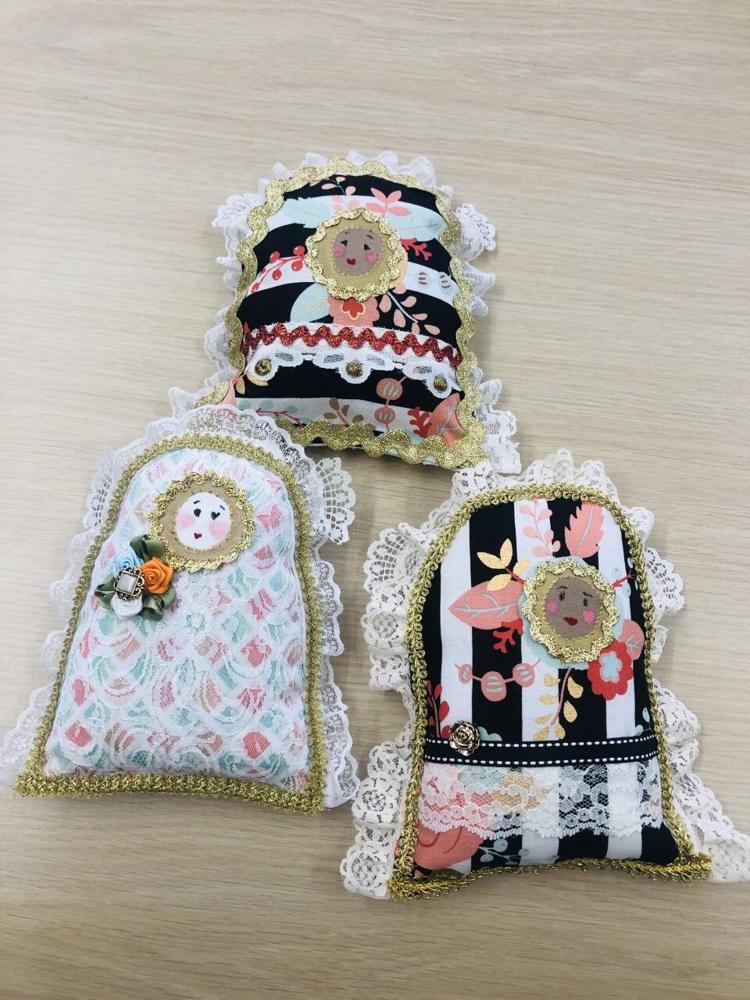 Many other people have a similar struggle around this time of the year and are working to pick up the pieces left from their loved one.
"Find something that feels good to honor that person," says Teague. "Holidays will never be the same, but find something that they genuinely enjoyed. That helps." 
Teague also advises Tulsans to reach out to friends who have lost someone close to them during the Thanksgiving season. 
"People are afraid to ask," says Teague. "But it helps someone experiencing grief to not feel like their loved one is forgotten." 
For more information on the angels, visit www.gatheringstones.co/angels or on Teague's journey or purchase an angel, visit her Instagram @Gathering_Stones.co.
In loving memory of Twyla Mason Gray.