Hari Lu Ames first discovered her love of interior design at a young age while visiting an aunt. The pair spent afternoons rearranging furniture, and Ames began to appreciate beauty and functionality in a home.
"She loved color," Ames says of her aunt. "I could see from watching her in her home that color can be a wonderful addition to a space."
After several years of interior design work, the retail portion of Embellishments started as a booth at Windsor Market. Her neighbor and renowned interior designer Charles Faudree encouraged Ames to take her retail to the next level and offered her a shop in his building.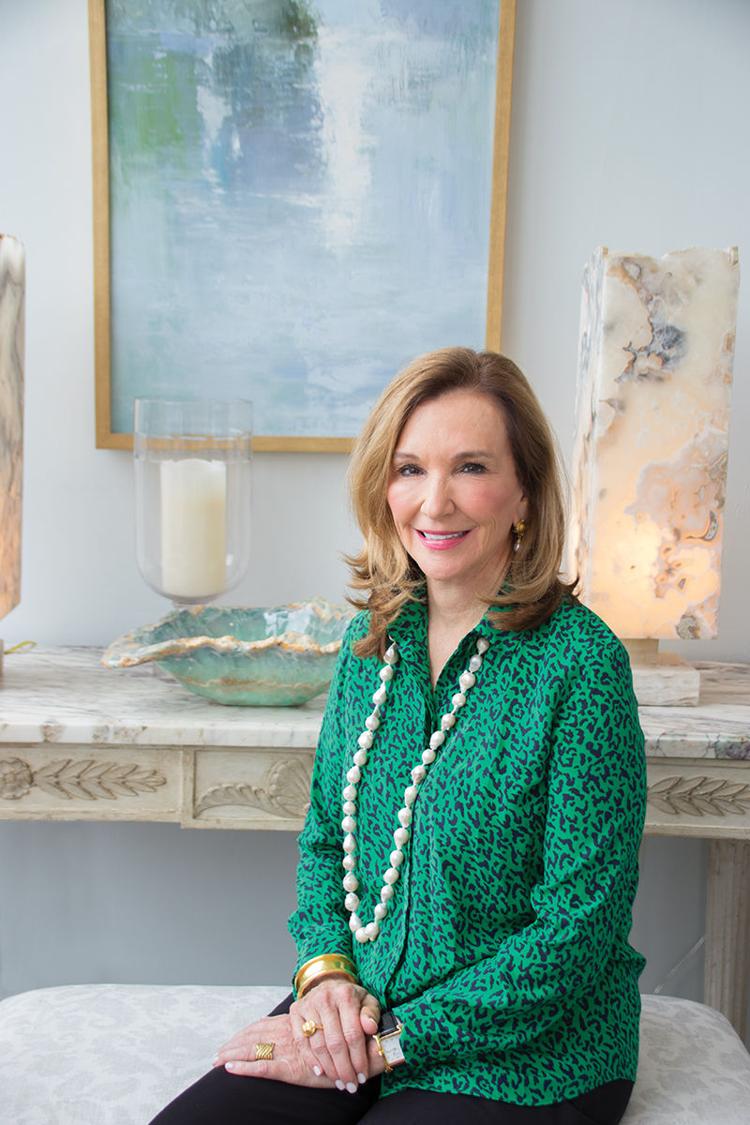 Embellishments offers a collection of antique and modern pieces. Ames loves to contrast the character of antique furniture with the clean lines of modern design. She calls this aesthetic "modern history."
Ames travels across the U.S. and throughout Europe seeking unique furniture — it's one of her favorite parts of the job. Customers will find different items every time they visit Embellishments, and Ames loves bringing worldly pieces to Tulsa. She not only sells items through Embellishments, but also offers her interior design expertise to clients.
Interestingly, Ames studied nursing, not interior design, in college. However, she says, "I was always the friend you would call to rearrange and decorate."
The assessment skills she learned in college and utilized as a critical care nurse are useful when she asks clients how to make their homes more accessible and determining their personal tastes.
"There are a lot of ways to make a pretty room," Ames says. "The space you live in should feel comfortable and reflect your personal taste." 
Embellishments
1602 E. 15th St. | 918-585-8688
10 a.m.-5 p.m., Monday-Friday; 11 a.m.-4 p.m., Saturday