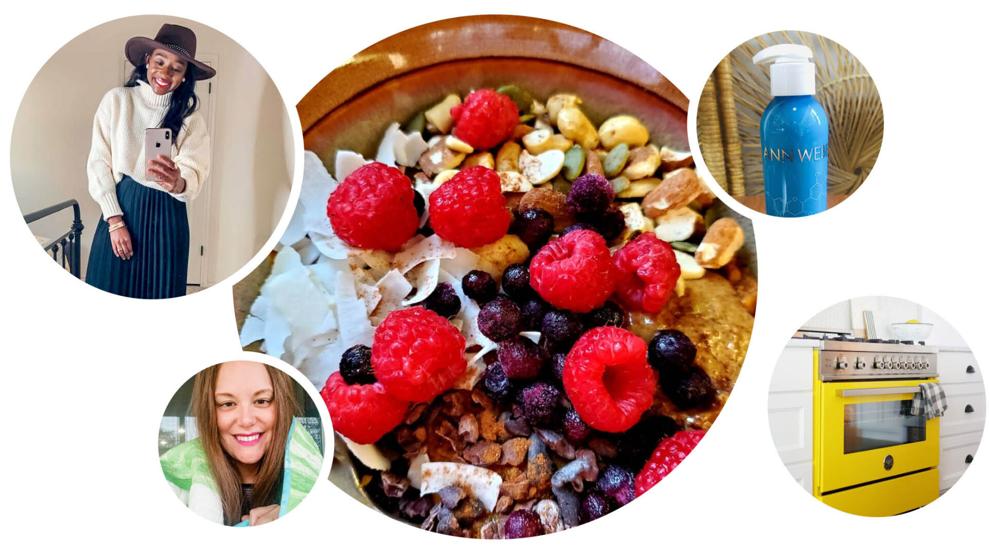 January: The start of a new year. While New Year's Resolutions trend toward cliché, there is something energizing and promising about the hope of a fresh start. With holidays coming to a close, January is a time to slow down, get perspective, and maybe start something new.
I've found this to be more difficult to grasp in the middle of a pandemic. We are all experiencing pandemic fatigue. Typically, January is a nice break from a busy schedule. This year, we are continuing to be distanced and doing the same things we've done since March.
Starting new is a challenge, but there are things you can do to lift your spirits and stay hopeful for the year. Maybe it's energizing your home by adding in new colors, or even changing up your skincare routine, but I challenge you to find something that will make you feel energized. 
And now, let's dive into my January Fab 5 Finds:
---
2021 Color of The Year: What an interior designer thinks of tulip yellow and ultimate gray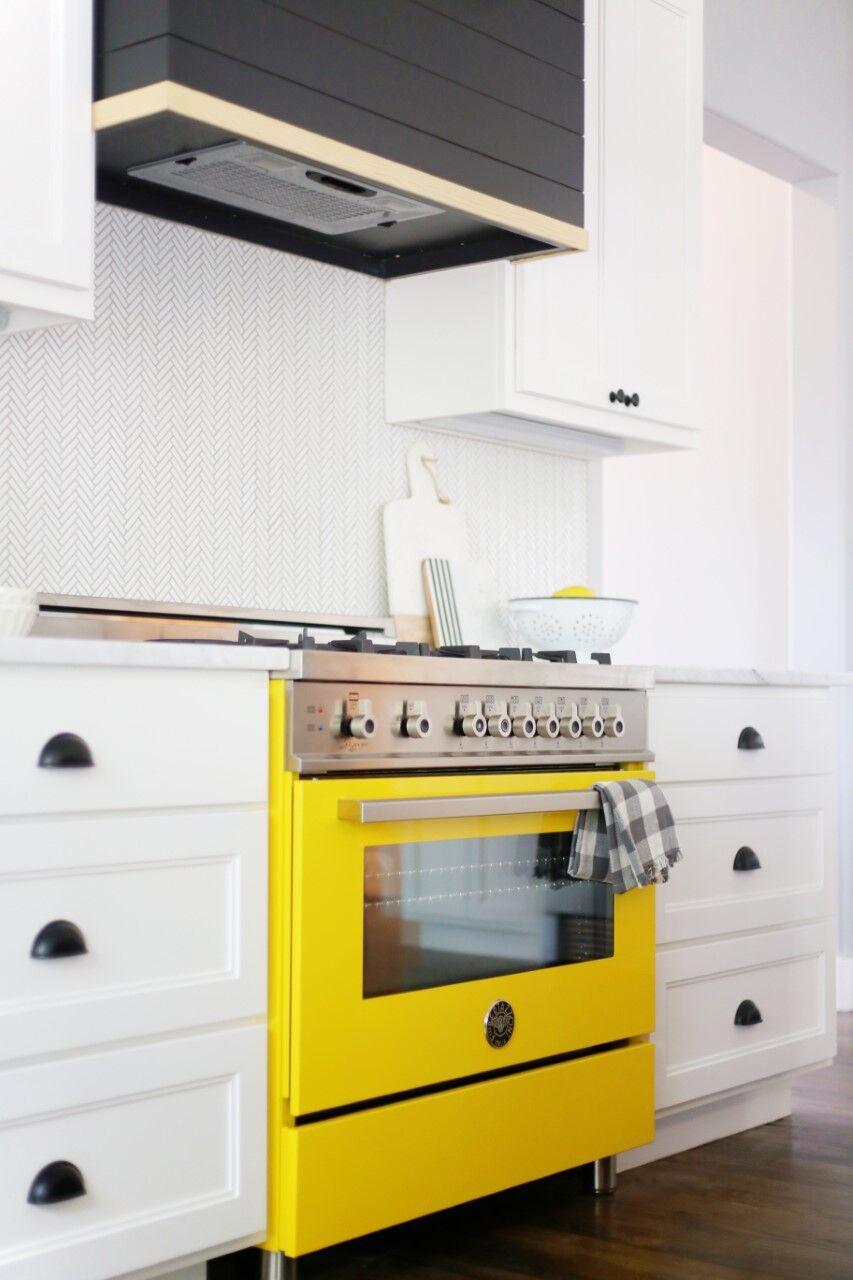 Each year, Pantone kicks off the new year by deeming one hue to be the color of the year! But for 2021, two colors were chosen: tulip yellow and ultimate gray. Whether you love all things neutral or want to paint the town- the two-color options have something for everyone.
If you are crushing on the two-color choices, maybe think about incorporating them into your home. Amanda Neely with CBC Builds gives her thoughts on the color choices and tips for you to incorporate these into your home.
What are your thoughts on the two-color choices?
I love both yellow and gray—separately and together! My daughter's nursery (ten years ago!) had gray trim and yellow walls, although the yellow was slightly lighter than the Tulip Yellow.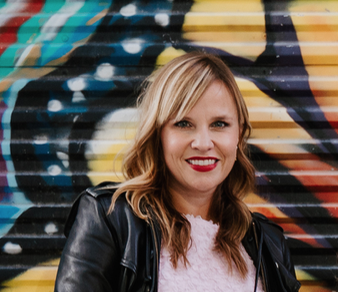 What are simple ways to incorporate these colors into a home?
In the past we have seen lighter, cooler grays, but Ultimate Gray is warm and cozy, making it a perfect choice for 2021.
Feel free to paint your walls or your cabinets this medium gray or use it in your backsplash. I would love to see a bookcase painted in ultimate gray with an overstuffed gray flannel chair.
Tulip yellow may seem tricky but is actually very refreshing as an accent color around your home. We have used a Bertazzoni range that is a very close match to tulip yellow, using it as a front door color as well.
If both of those seem a bit too bold for your taste, bringing a bit of yellow in through your art is an interesting way to incorporate the color without going too bright. I also love to cover books in fun paper to inexpensively liven up my bookshelves—choose three shades of yellow paper and cover those books to make them stand out! Those tulip yellow books in the ultimate gray bookcase—perfection!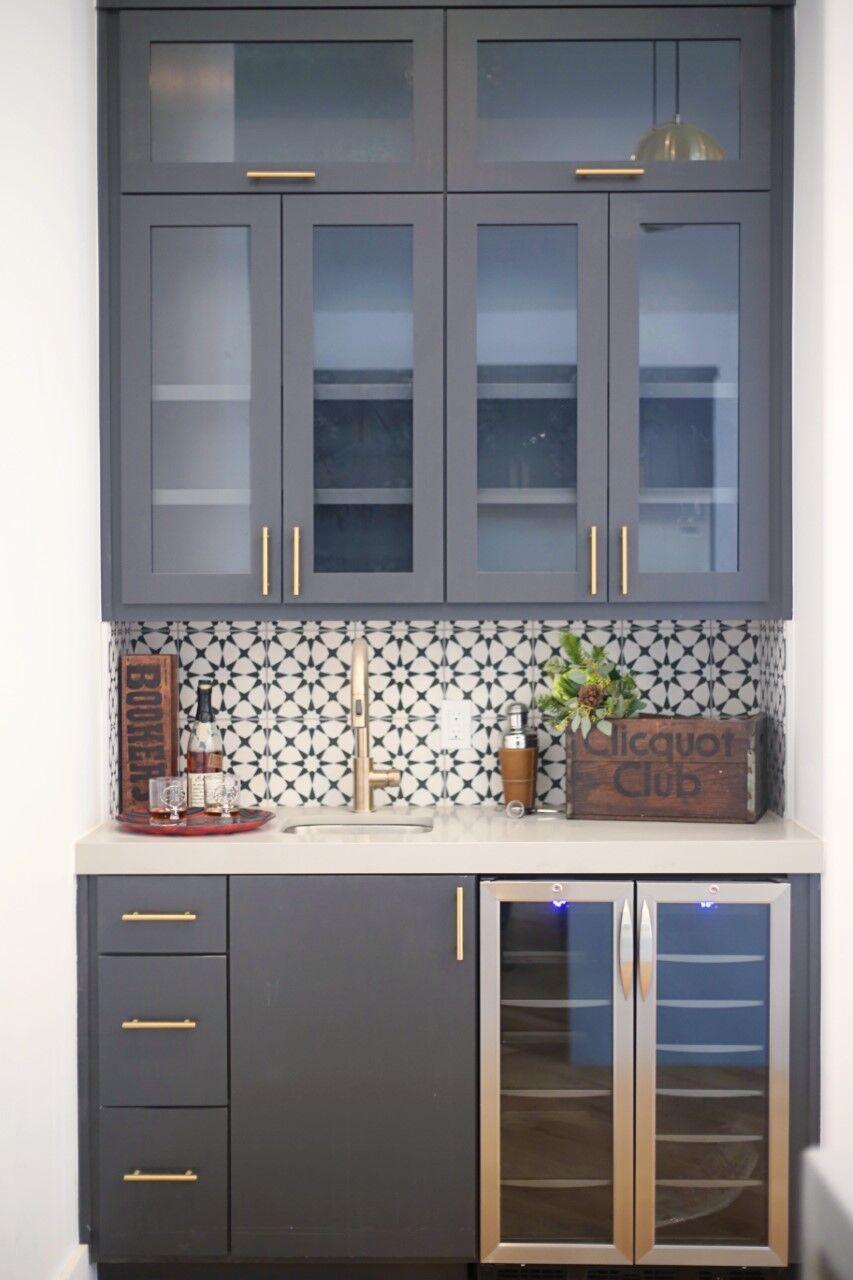 Are there any rules about either color, like colors you shouldn't pair the gray with, or how much tulip yellow is too much yellow?
Interestingly, I think both of these colors play very well with almost every other color! Clearly gray, as a neutral, does, but I think when done well, yellow can even play well with red, without looking too Ronald McDonald! The key is determining how you want to use each color and then use them with intention.
I feel like I'm seeing two styles right now: all neutrals or wild colors. Do you think that's one reason why there are two colors each year? How can you incorporate these colors into either style?
When Pantone announced their colors for 2021, they said that ultimate gray and tulip yellow make the statement of dependability and optimism, which are things we are all seeking in the new year.
I love the idea that one's home, and the items and furnishings therein, are a projection of the way people WANT to feel. I think by selecting two colors each year, Pantone is certainly acknowledging two very different design camps, but I feel like 2021 will be the year people start to incorporate colors they were nervous to try in the past. This is absolutely the year that a more neutral palette can feature a beautiful, sunny accent piece, and a wildly colorful room could benefit from a medium gray velvet sofa. The juxtaposition of bringing neutrals and bright colors together is what ultimately brings a unique beauty and balance to your space.
Neely founded CBC Builds with her husband, Clark Neely in 2010. Previously, she was a high school English teacher but found a love for interior design and began learning about design and home renovation projects.
Want to see more of Neely's designs? Follow her on Instagram @cbcbuilds
---
Teacher by day, quilter by night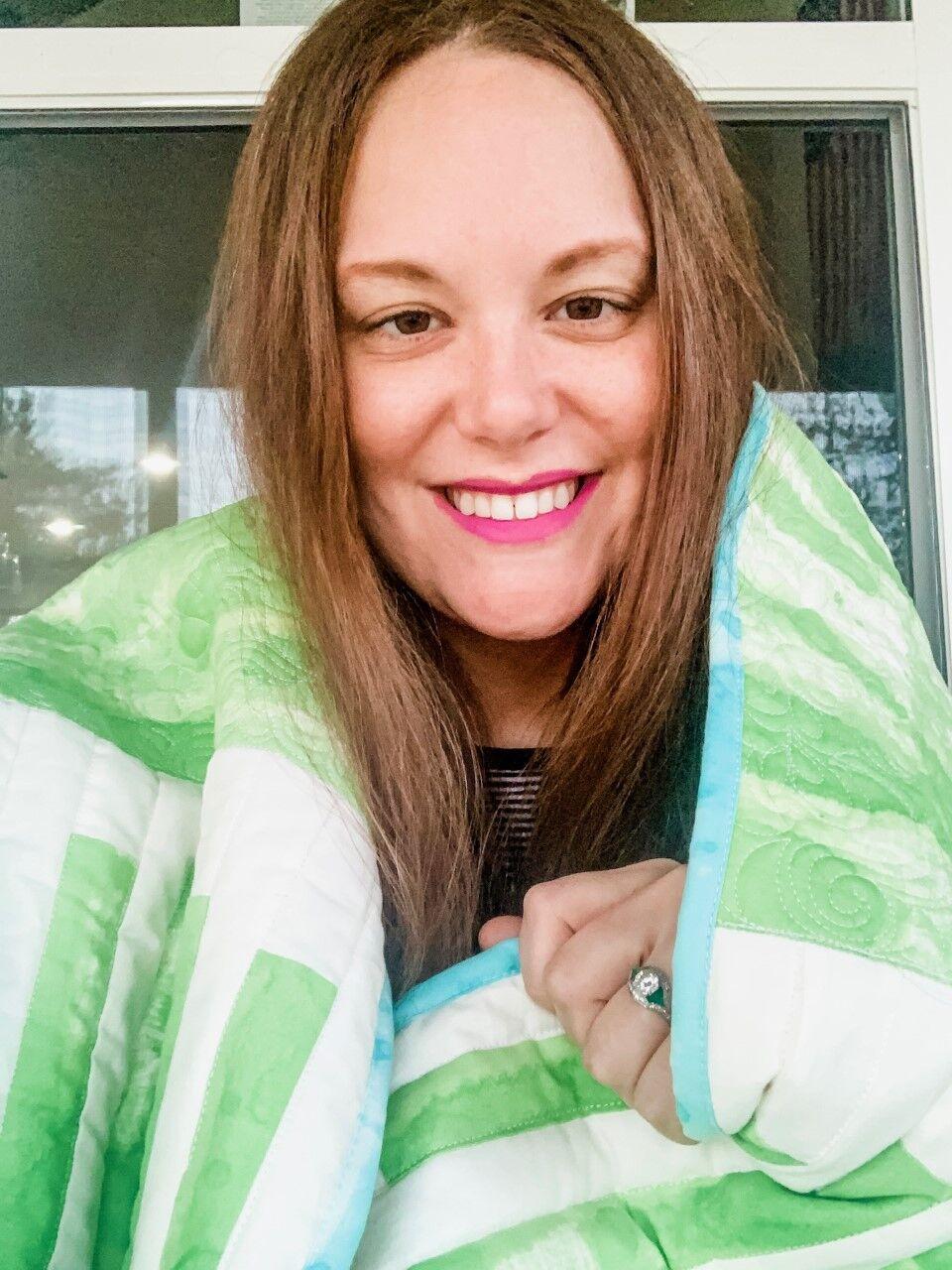 Winter in a pandemic. Not only is it chilly and days are short, but with social distancing measures our nights and weekends are without plans. So, why not take up a warm hobby or learn to do something new this winter?
Tulsa Public School teacher by day and quilter by night, Paige Bartlett started Cottonlove Quilts as a way to sell fabric, but now she is offering online education, quilt patterns, and even an e-book.
"I have been sewing off and on since I was 5," says Bartlett. "But, I started learning to quilt in 2014 after graduating from the University of Arkansas."
After working in several different positions from teaching music to sewing she loves instilling creativity in others.
"No matter the age, I love teaching my students that they are creative, and capable of making beautiful things," says Bartlett. "Cottonlove Quilts started from my love of teaching others to quilt and taking a pattern or piece of fabric and turning it into their own creation."
Quilting sounds peaceful, in theory. But, where should someone begin?
"It is important to know that if you would like to start quilting, just jump in," says Bartlett. "It isn't as hard as it looks."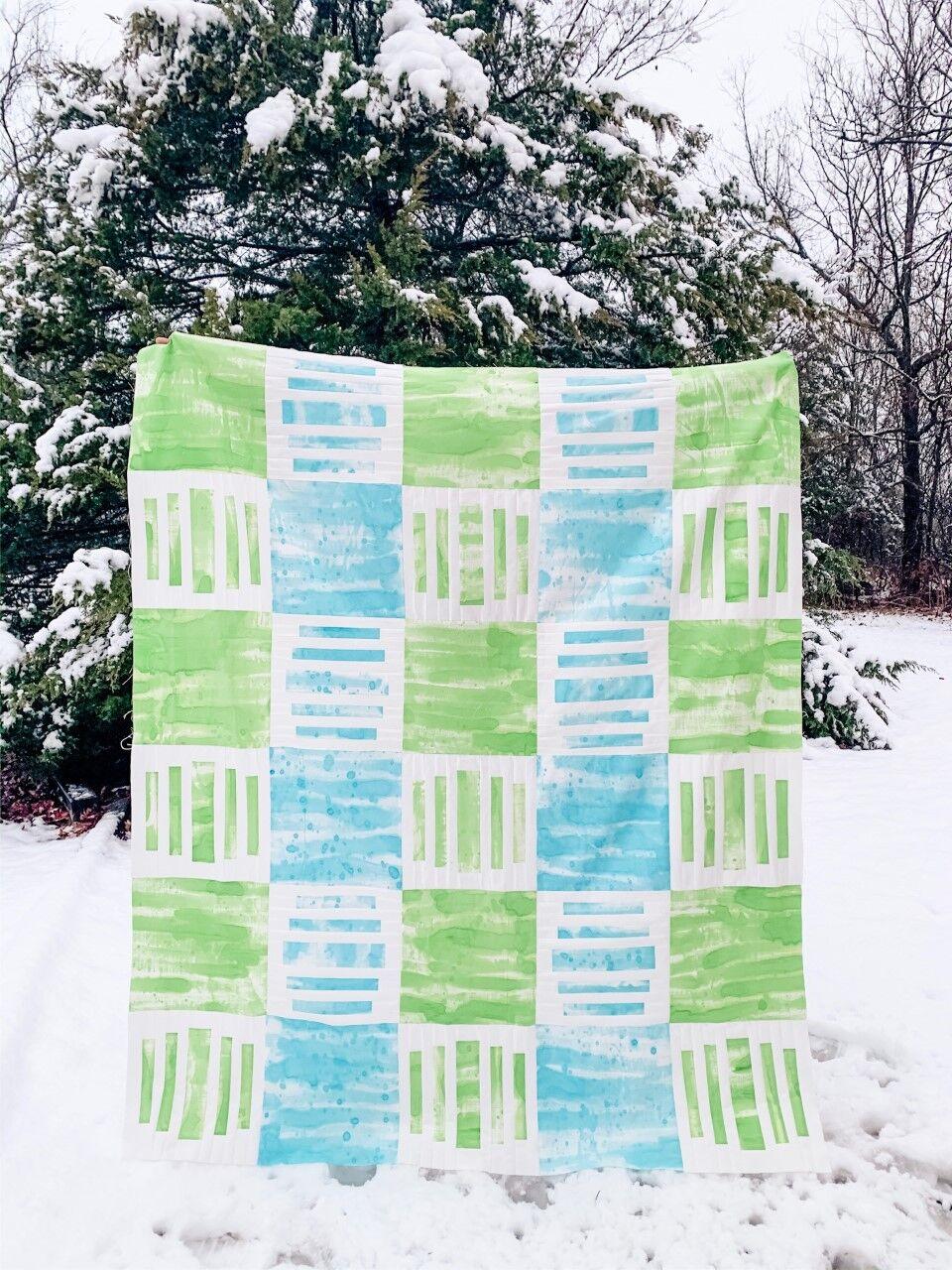 Bartlett suggests investing in a quality sewing machine from a local dealer. It's also helpful to start with rulers, cutting mats, a rotary cutter, and a good iron.
"The beautiful thing about quilting is that it can be as simple as you want it to be, or you can go crazy with all of the fun notions that are available to make your life easier," says Bartlett.
For those who are no stranger to sewing, Cottonlove Quilts offers online resources. Most recently, the store offers an e-book called "Paint Your Own Fabric." This guide outlines how to use textile color to create your own fabric designs.
"I plan on coming out with two more classes this year as well as several quilt patterns," says Bartlett.
After the pandemic settles, she will begin in person classes.
Want to learn more? Follow Paige Bartlett on Instagram @cottonlovequilts
---
Glam & Grace Styling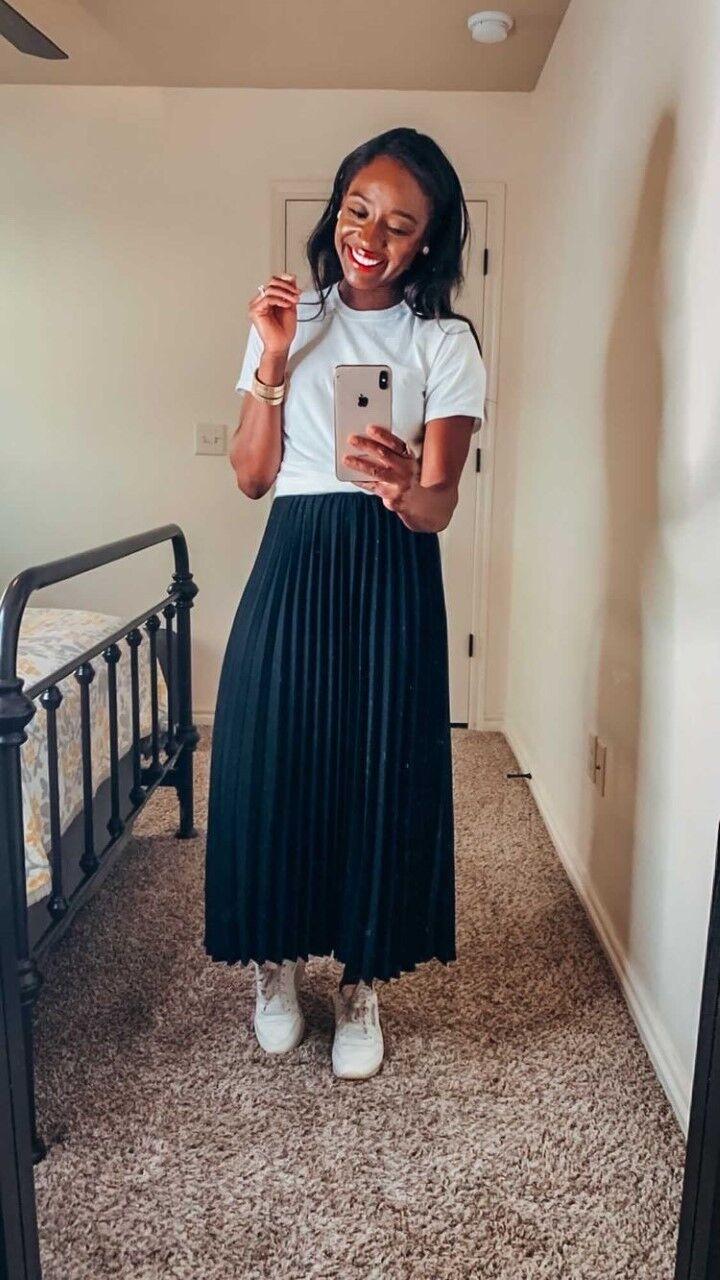 How many times do you walk into your closet and say those dreaded words: "I have NOTHING to wear?"
Sometimes it can seem like the pieces in your closet just aren't quite right for work, a night out, or wherever else you may be going. LaTonya Pratt is a certified personal stylist who has tips for how to utilize pieces in your closet to create a new outfit. She is also a local influencer, sharing encouragement, mom life, and fashion tips.
"I am a sassy, God fearing wife and mama that LOVES a good stiletto," says Pratt. "When I was pregnant with my third child, I realized that I truly lost who I was. I felt like I was covered in breast milk, baby poop and emails. I took an online course with the NYIAD on becoming a personal stylist. Then, I started an Instagram account along with a closet editing business."
Pratt understands that a closet is personal. She works to help women find colors, shapes, and a style to help them feel their absolute best.
"That is what I try to bring with the @glamandgracestyling brand," says Pratt. "I want to make sure every woman knows she was specifically created in the image of God therefore she is beautiful. I want to help her find the perfect wardrobe so she can step out on the journey of completing her goals and dreams with confidence. These two things combined helps every woman know they are worthy of all the good things life has to offer them."
When it comes to "not having anything to wear" Pratt brings her advice, sense of style, and wants women to know that when they look good, they also feel good.
"Sweetheart, you don't need a new wardrobe," says Pratt. "You have about six in this closet!"
4 tips for utilizing clothes within your closet for a new look
Glam and Grace Styling's LaTonya Pratt shares fashion tips
---
Moisturize, moisturize, moisturize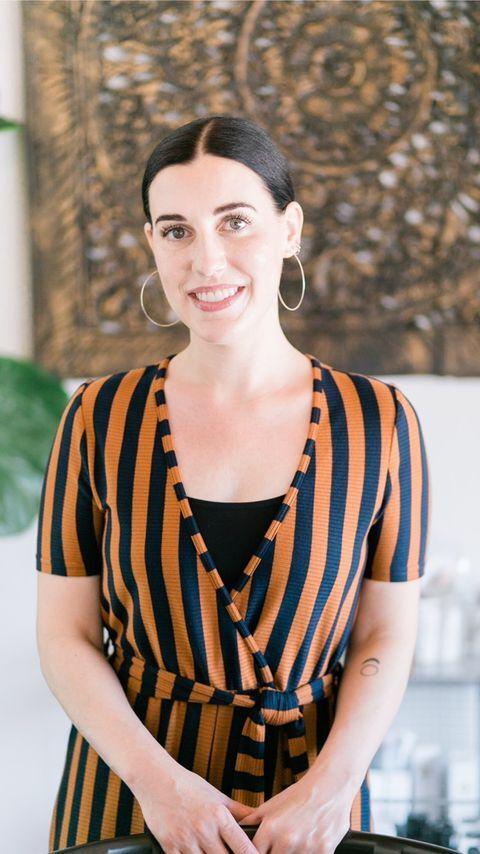 Winter can be brutal, especially on your skin. With less moister in the air paired with running a heater all season, it's a recipe for dry skin.
"If your skin feels dehydrated, dry, or flaky in colder months, I recommend changing your skincare routine a bit," says Rica Carney, esthetician and owner of Elixir Skincare Studio.
Between November through March it's time to rethink your skincare routine, and make sure that your skin isn't dehydrated.
Here are products that can make to help replenish your skin and support the skin barrier to seal in hydration.
1. Ann Webb Cleansing Milk. Find something that soothes your skin.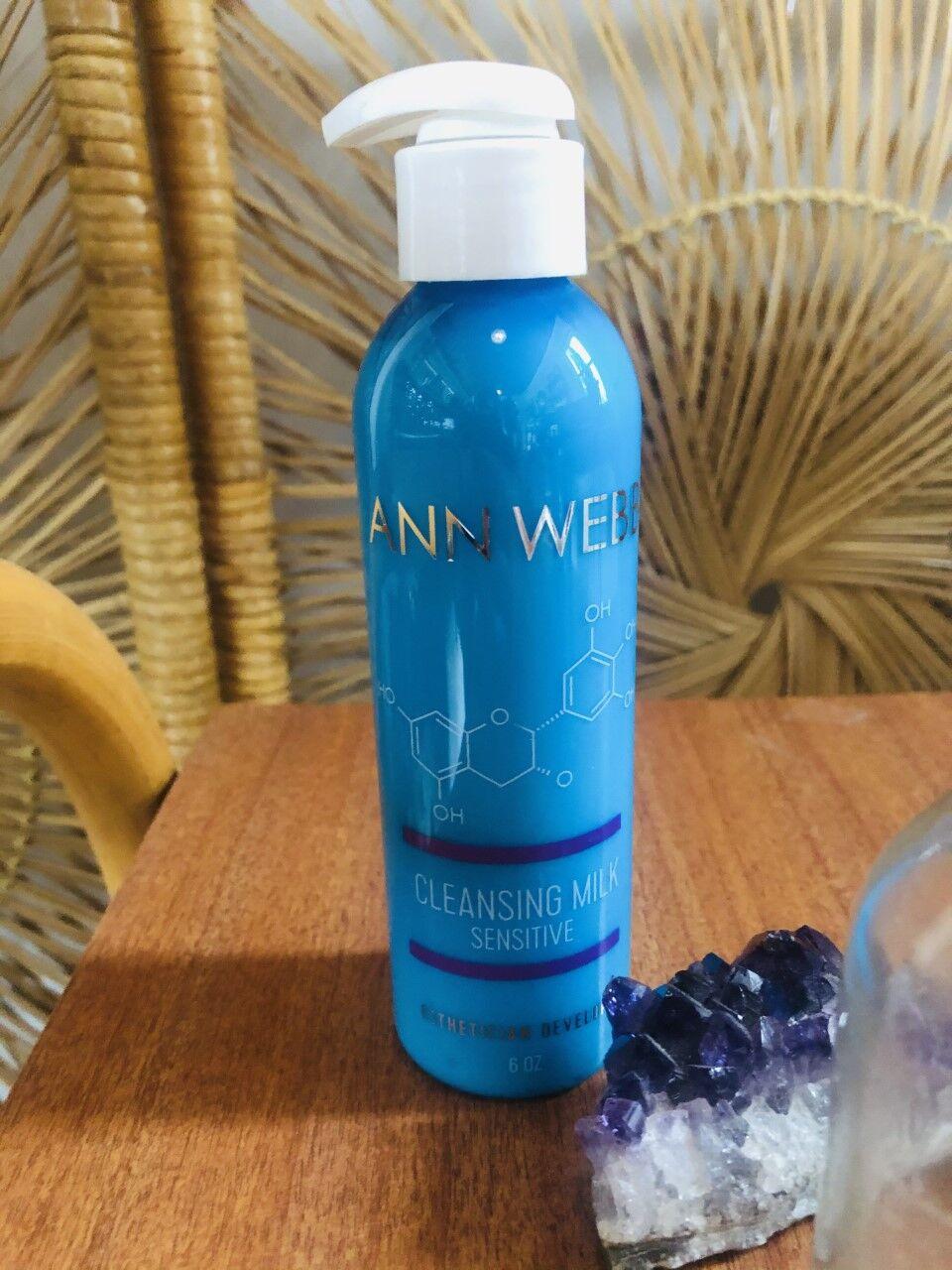 "It's soothing, calming, and hydrating. "It supports and doesn't strip your skin," says Carney. "When cleansing, our skin shouldn't feel tight after, it should feel soft."
Carney recommends a non-foaming cleanser during winter.
"When it comes to skin there are two things to target, says Carney. "Topical hydration which helps hydrate and plump skin and supporting the skin barrier which references to skin being dry and lacking oil."
Creamy cleansers will help both of these things.
2. Agent Nateur Holi Water. This is hydrating prep which means it helps get the skin ready for moisture.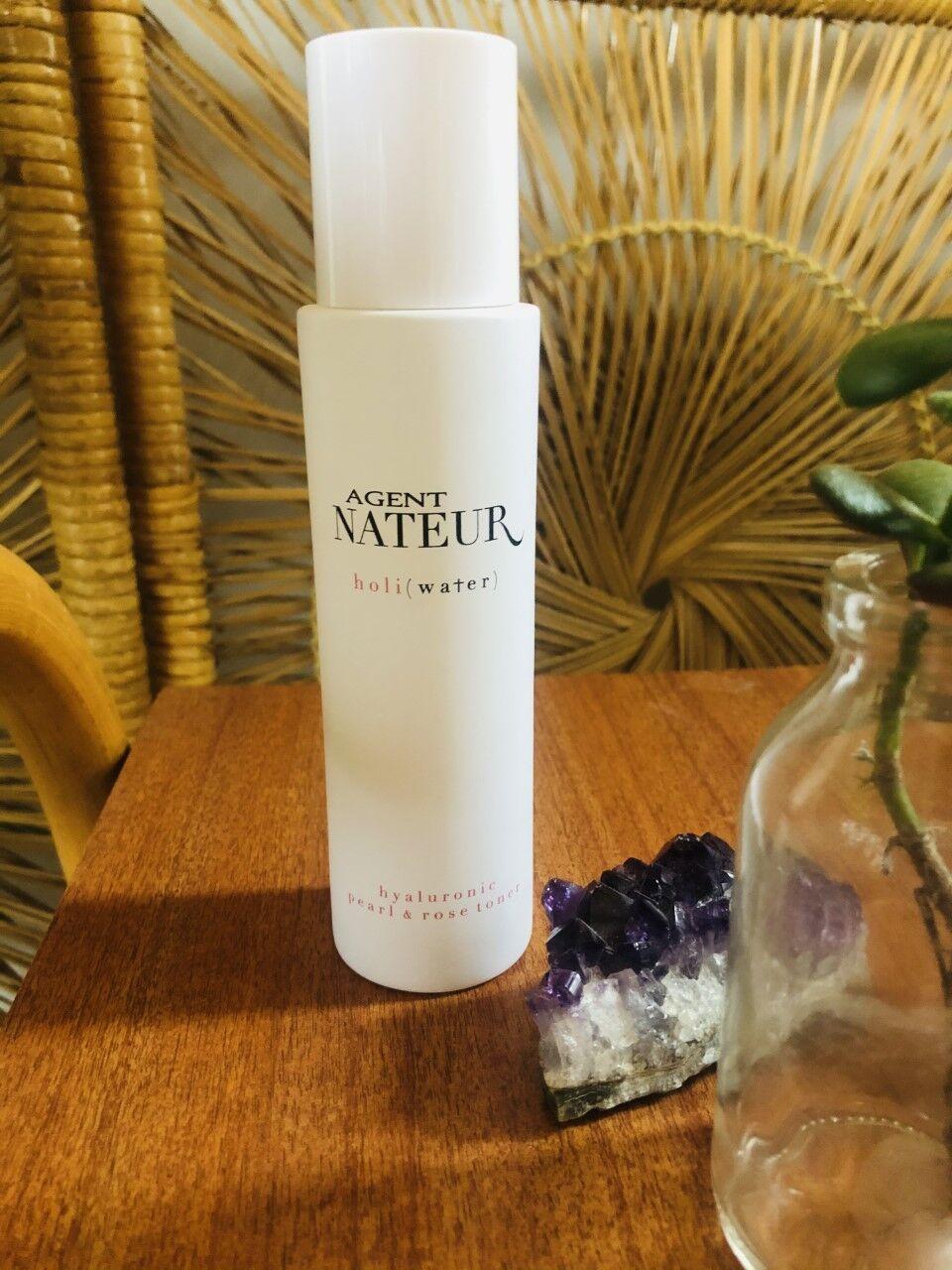 "It preps skin in a positive way," says Carney. "It plumps the skin and the cucumber and rose help hydrate."
3. Josh Rosebrook Nutrient Day Cream. This is a moisturizer with SPF that helps support the skin barrier.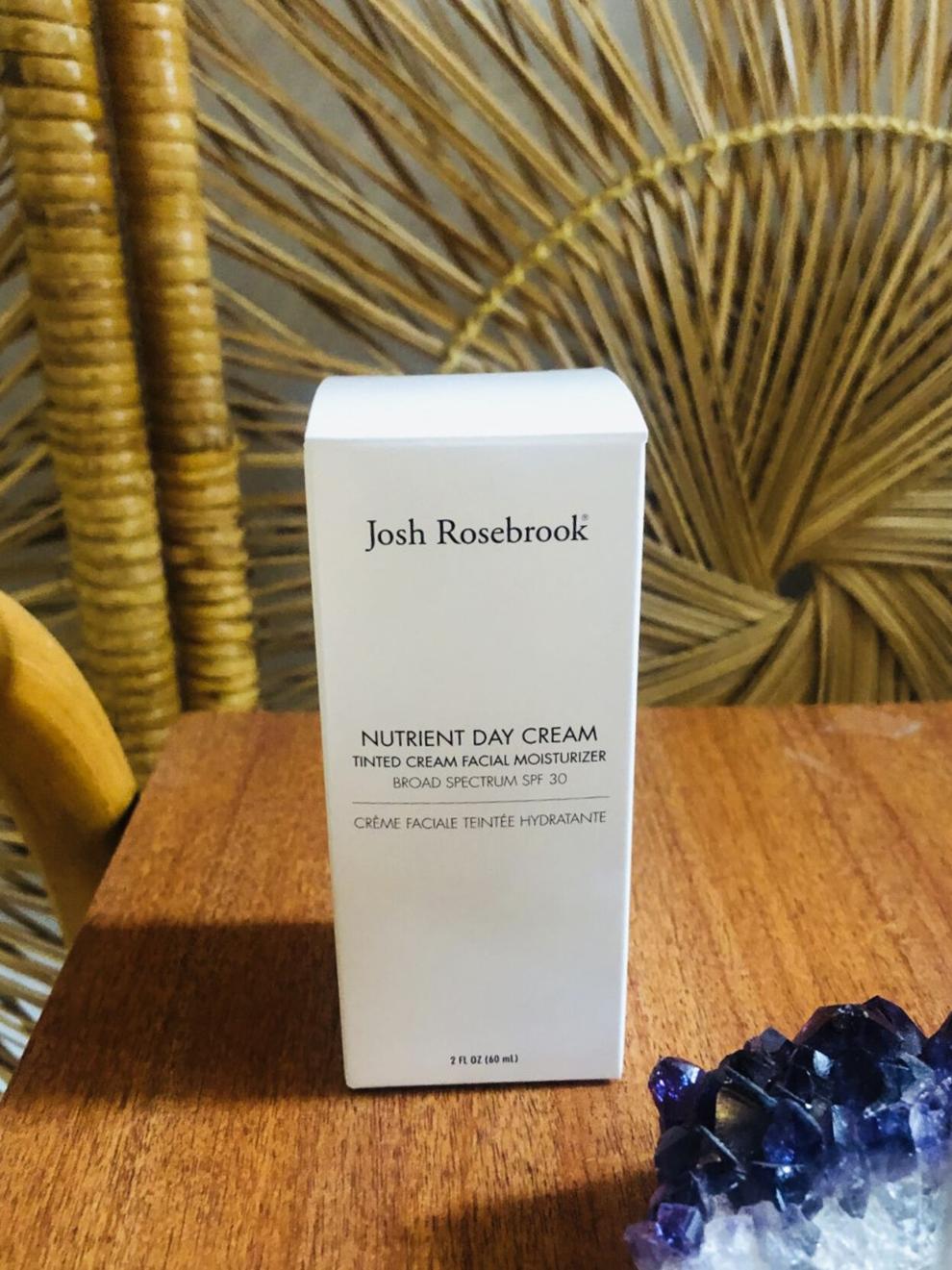 "Everyone's skin is different," says Carney. "An acne prone client needs something different this routine is for someone lacking hydration."
Carney also suggests that sleeping with a humidifier is helpful for dry skin. In addition, she says washing your face with cooler water is better for your skin.
For more skincare tips, follow Carney on Instagram @elixiryourskin
---
5 Tips For A Healthier Lifestyle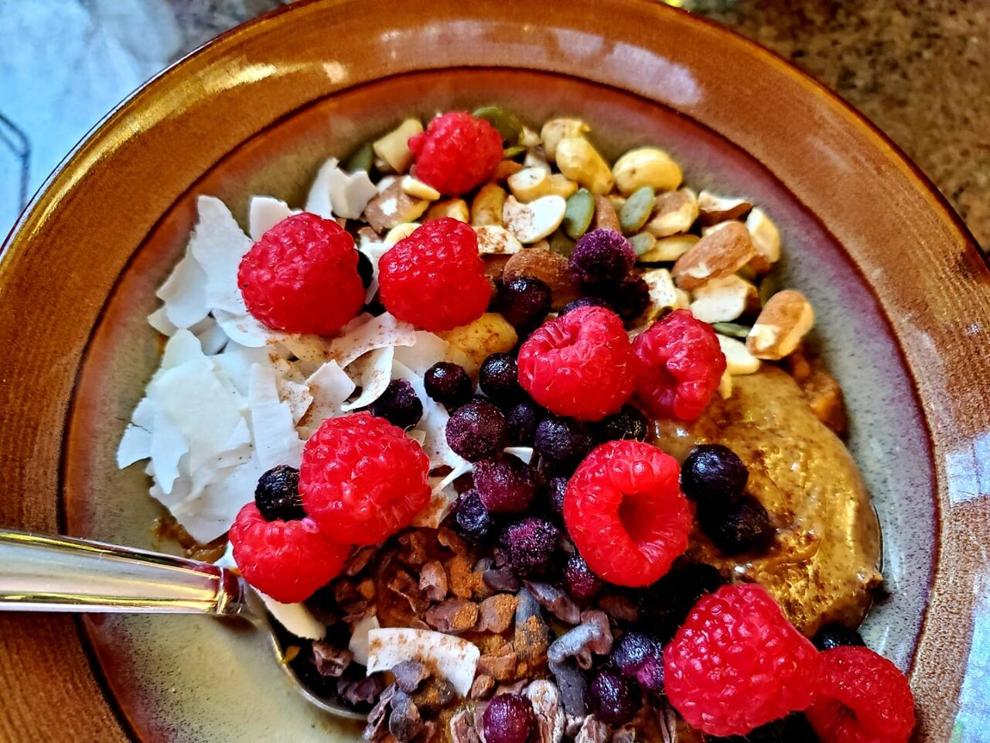 We remember the years where fad diets took centerstage every January. Now, many are realizing that while a diet can help you lose weight, it isn't the most effective way to be healthy.
So, how do we create healthy eating habits without going on a diet? Local dietitian Amy Henderson works at Functional Nutrition Resources to help people navigate their way to a healthy diet.
"I recognized that to effectively make a change in people's lives, there needed to be a different approach," says Henderson. "As functional nutrition practitioners, we have a different set of beliefs- that you do not have to push
through your health struggles and that you can absolutely break free and transform your health naturally."
Henderson focuses identifying and understanding imbalances within the body that contribute to health struggles such as low energy, pain, poor sleep, weight gain, hormonal imbalances, digestive troubles, and autoimmune issues.
"Nutrition is all about nourishing your body, not what fad diet you follow," says Henderson. "We are firm believers in building your health foundation by using food as medicine."
This means eating foods that are unprocessed and building a lifestyle around those good habits. Henderson encourages people to shift the focus from a diet to considering overall health and wellness.
But, the hardest part of changing habits is getting started.
"Truly, the best way to start is by focusing on one small change at a time," says Henderson. "You can have lofty goals and desires, but generally, that can be really overwhelming and daunting."
Henderson suggests breaking down your goals into simple daily tasks, starting with the easiest changes to make. Then, as confidence and new habits build you can keep moving forward.
Ready to make simple lifestyle changes toward a healthier you? Check out Henderson's tips for a healthier lifestyle:
1. Drink more water. Change it up by drinking water, unsweetened sparkling water, fruit infused water, or hot/cold herbal decaffeinated teas. Henderson suggests staying away from caffeine- which can dehydrate you and staying away from "diet" drinks which are full of artificial sweeteners.
2. Space Meals Apart. Henderson suggests increasing time between meals to 3-5 hours.
"This allows your body to rest and shift focus on those important tasks like your immune system or hormone balance instead of working in digest mode all of the time," says Henderson.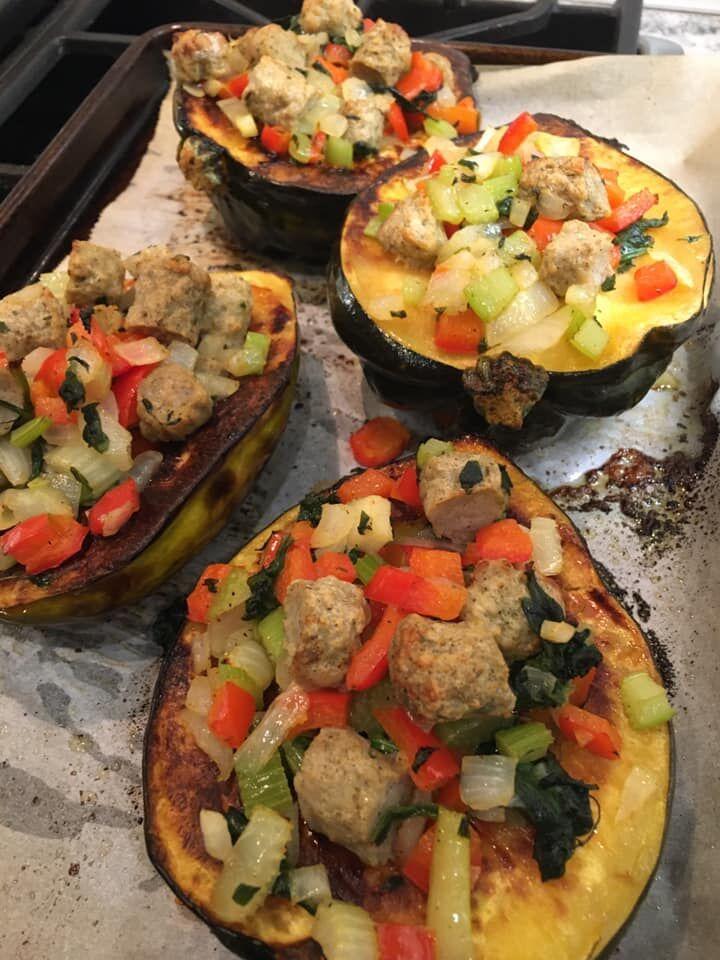 3. Incorporate more vegetables. It may seem obvious as vegetables are low-calorie, but Henderson says to shift your focus.
"Think about how chock full of nutrients they are including vitamins, minerals and important plant-based compounds called phytonutrients," says Henderson.
4. Think about silent sugar. Read your labels. Sugar is in just about everything from snacks to sauces- and even salad dressings.
5. Destress. It's simple, stress causes your body to struggle.
"You can do everything right, but if your body is under stress it will continue to struggle, despite your best efforts," says Henderson.
Henderson explains that stress can be physical stress, emotional stress, or environmental stress. She suggests deep abdominal breathing to help turn off the "fight or flight" mode and allowing your body to "rest and digest."
If you are struggling with health or would like a customized blueprint based on your goals and health history, contact Nutrition Resources at www.nutritionresources.net.