Colorful patterns, thoughtful design and handmade touches are the elements that bind Houston Conner's business, Houston and Scott custom pillows and home decor.
Conner's love of sewing started early, around age 8, learning the craft from his mom and grandmother on an early 1960s Singer Fashion Mate machine and a high school home economics class. Frustrations with a modern machine turned Conner away, but as soon as the pandemic hit, he returned to the craft he loves with a purchase of a 1961 Dressmaker machine.
Friend Derek Bennett of home interiors store Fifteenth and Home provided Conner with a bag of scrap fabric, which helped the entrepreneur start a business focused on custom throw pillows using upcycled or vintage fabrics all made on vintage machines.
While anyone can go online and purchase fabric, Conner says, "I really try and keep a selection of vintage fabrics because it's a trend. I just sent eight pillows to HGTV Magazine for a photoshoot they were doing. They had staged a whole living room about sustainability and upcycling and fashion. (The editor) chose all vintage fabric
pillows." 
He ships a lot of pillows to the coasts — New York, New Jersey and California — but is starting to see more interest here in the heartland.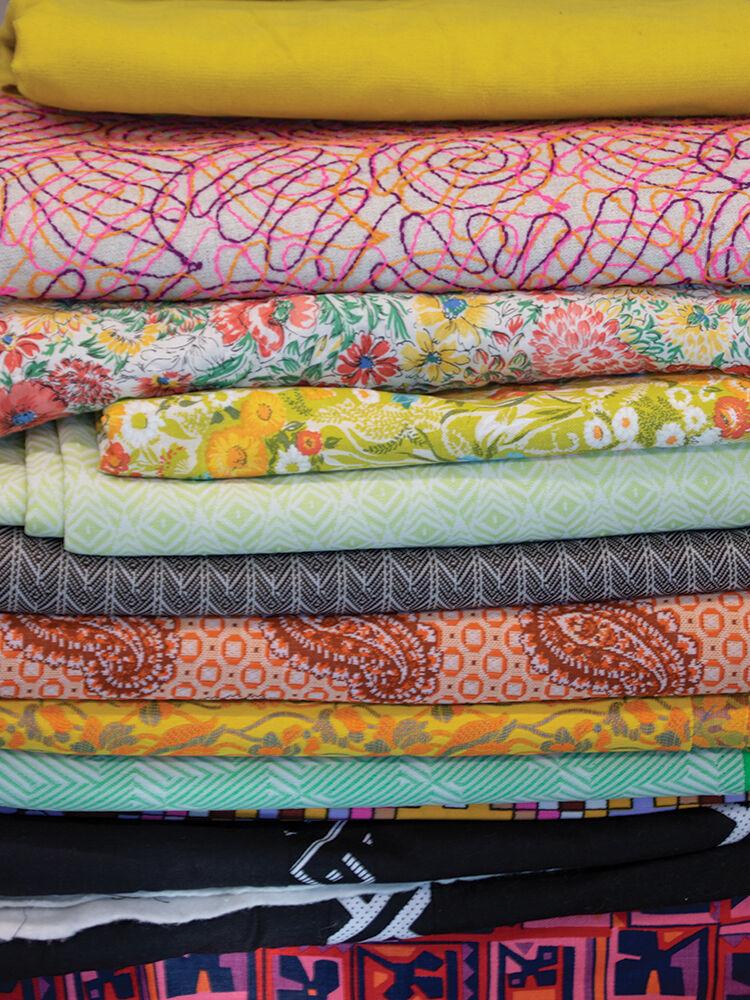 Conner sources fabric from everywhere — Etsy, Ebay, Facebook Marketplace and in-person vintage store shopping trips. And when inspiration strikes, he runs with it. 
"I get an idea for a new technique or a new way to use my machine and I'm just like a dog with a bone. I want to explore that until I have something I can produce with that," he says, mentioning a collaboration with local manufacturer Silver Silk, which knits jewelry chain. Conner has experimented sewing the soft, knit metal chain onto panels and into seams. "This really motivates me because it's something different and new."
Conner's pillows have custom touches, like interesting backs, 3-D shapes and incorporating quilting techniques to enhance what might otherwise be a subdued pattern. He also does repair jobs and other home interiors projects such as drapes.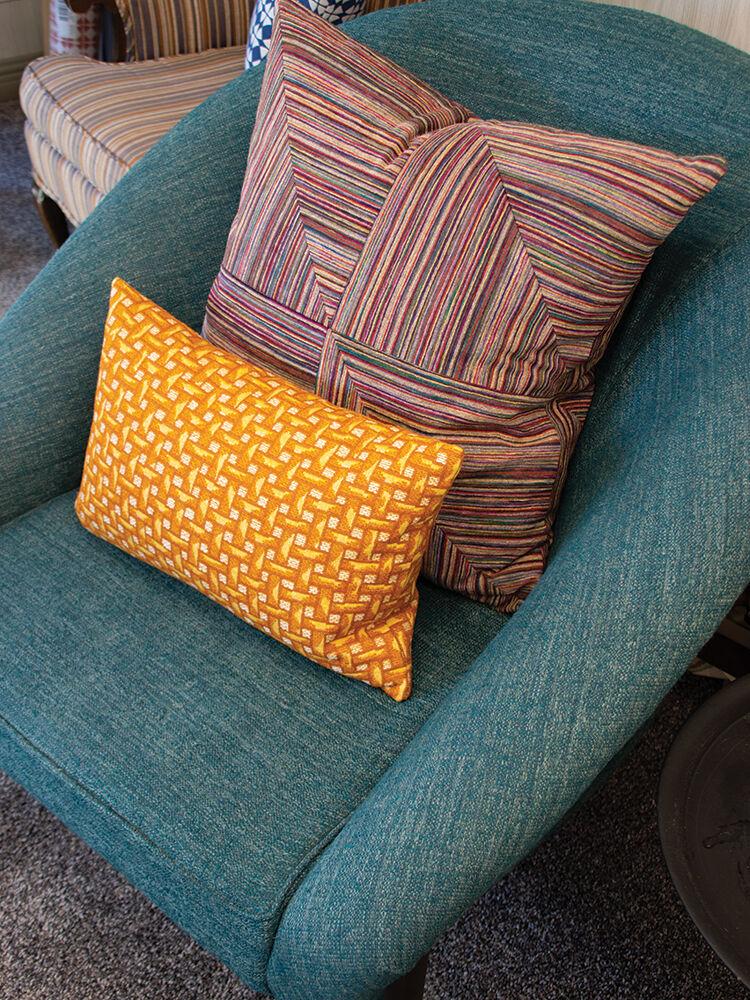 He runs the company with husband Scott Black — the accounting and marketing side of the business — from his backyard studio. "I lived with the idea for close to a year," says Conner, whose day job is managing a law firm's records department. "The first day I walked in the door and my desk was in place, it just felt like I had always been here." 
Items can be purchased online at houstonandscott.com or locally at Fifteenth and Home, 1512 E. 15th St.