Row House
Offering a challenging combination of classes that incorporate resistance training, rowing and stretching, Row House is designed to help you build aerobic endurance and muscular strength in one workout.
Owner Megan Harlan recommends participating three to four times per week to get the full benefits. "Each workout produces maximum results by engaging over 86% of your body's muscles, including legs, core, arms and back," she says. 
A drop-in class is $22, and four-pack, eight-pack and unlimited package offerings reduce the price per class. 
"The technology used at Row House makes the experience even more powerful," Harlan says, referencing the Row House app that tracks individual progress and collects stats each class. "In class, we use team-based metrics on screens to drive the crew toward outcomes — like lowering your split time or racking up more meters. The lights and music bring a high level of energy." 
4820 E. 61st St., Suite 120 | therowhouse.com
CycleBar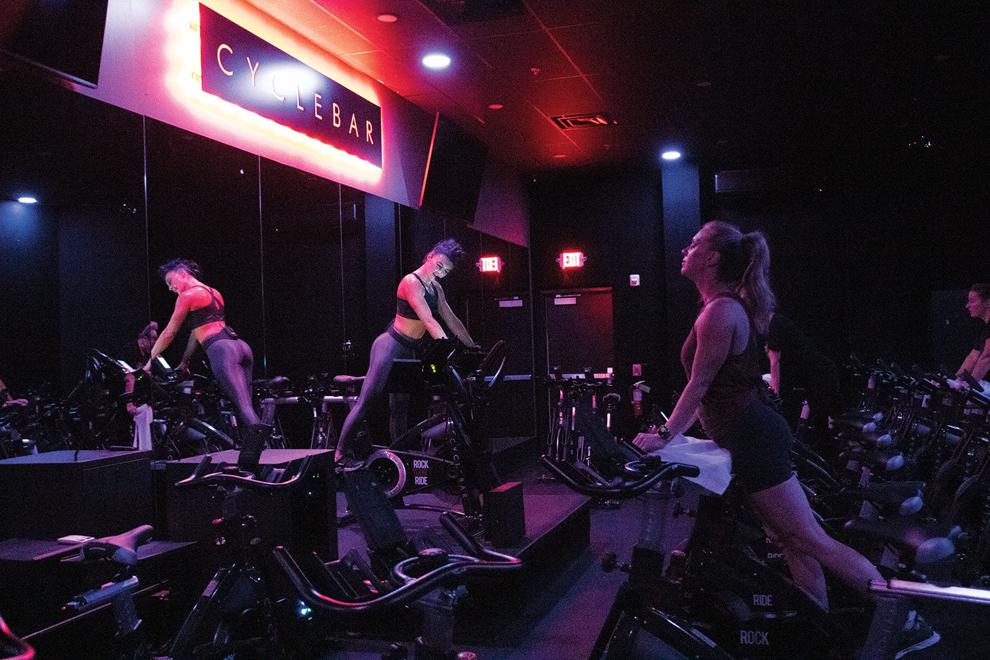 CycleBar is high-intensity interval training on a stationary bike. It incorporates high-energy cardio classes to the beat of music with choreography and arm bar exercises.
Joanna Lundberg, owner of CycleBar in south Tulsa and midtown, recommends people attend classes two to three times per week, but she says one time a week is sufficient for someone wanting a good sweat session. 
The workout is low-impact cardio that involves the full body. "What makes CycleBar so special is we are combining a sweaty atmosphere and cardio class and connecting that with the power of music, energy and emotional variances in every single class," Lundberg says. "The instructors are part DJ, part emotional healer and truly the most amazing motivators for their riders."
The first class is free to try, and there are various membership options and class packs, including a three-pack for new riders for $39. 
"Come connect to music and sweat in a fun environment with our community," Lundberg says. 
1515 E. 15th St. and 9110 S. Yale Ave., Suite B | cyclebar.com
Orange Theory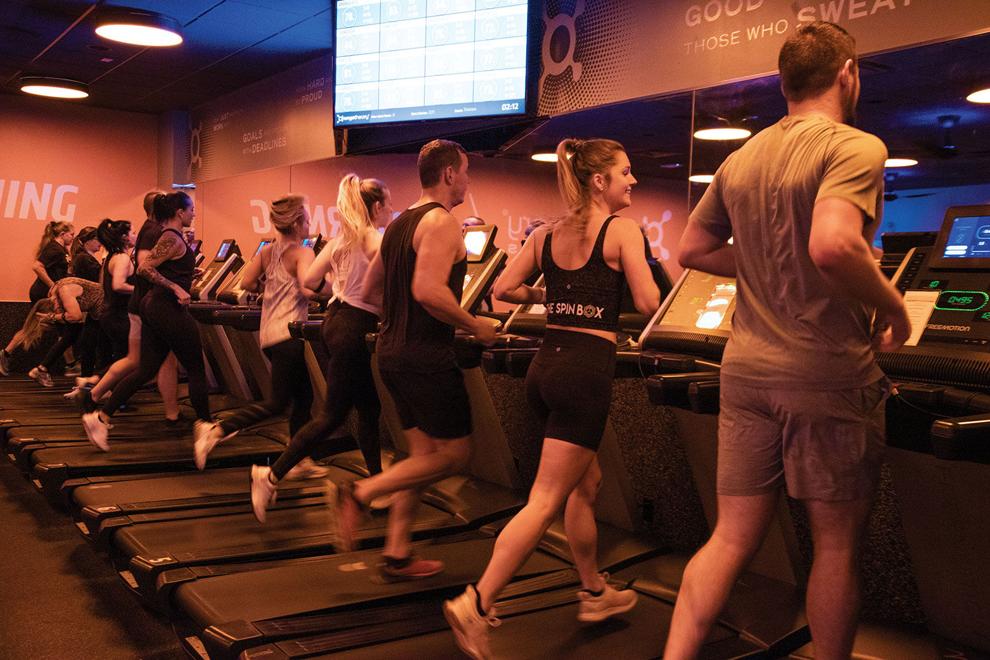 Orange Theory offers a high-intensity interval workout with five heart rate zones: resting, easy, challenging, uncomfortable and "all out." The workout incorporates rowing, cardio and strength training, all in the same session. 
The goal is to spend 12 minutes or more with your heart rate elevated in "The Orange Zone. " This is believed to boost metabolism, and burn fat and maximum calories.
"We get people in here and coach them and give them a sustainable workout," says coach Triston Trimble, who has been at Orange Theory for two years. "We try to coach based on you and what's best for you." 
It's recommended that people attend two to four classes per week for peak results. The first class is free, and there are various membership levels based on the number of classes.
1551 E. 15th St., Suite 103; and 9118 S. Sheridan Road | orangetheory.com
PLNK Fitness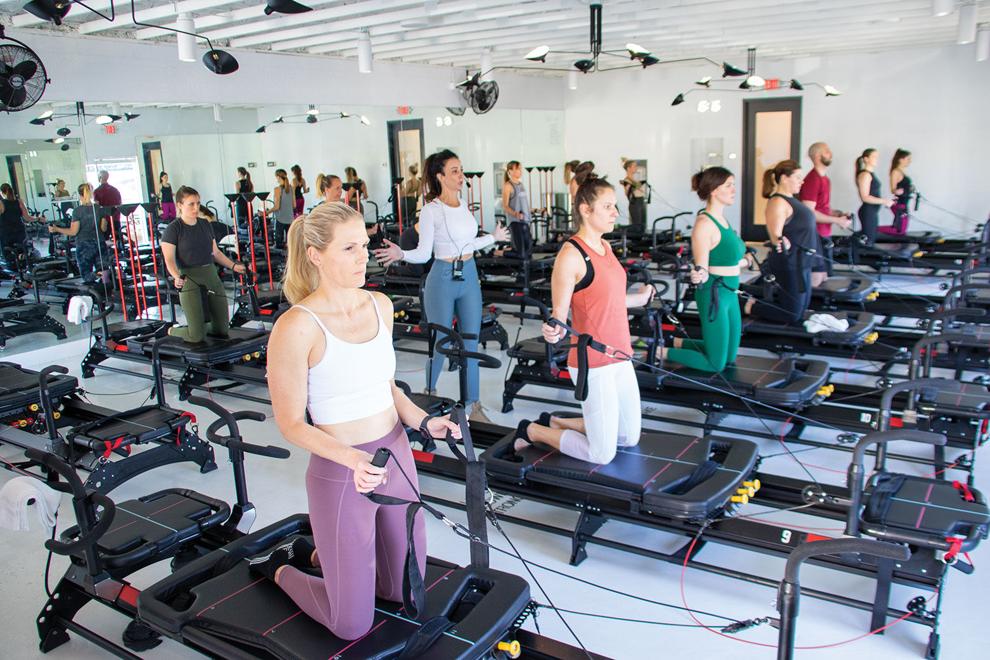 PLNK Fitness (pronounced plank) is an evolution Pilates-based workout that combines strength, endurance, cardio, balance and flexibility exercises in one 50-minute class. 
"The Lagree Method that PLNK subscribes to uses a Megaformer machine to build strong, lean muscles without the harsh impact on joints," says Brooke Meek, PLNK Fitness founder. "High-intensity with low impact, the workout manipulates time, tension, momentum and velocity to trigger an adaptive response in the body."
Class sizes are small in number, and Meek affirms that PLNK classes are "set up to help you succeed no matter your fitness level."
Meek recommends participants take part in at least one class a week. Drop-in classes are $30, and a variety of class packages are available. Private and semi-private classes also are an option. 
1326 E. 35th St. | plnkfitness.com