Seven months. That was the delay for one of Dr. Tara Wilson's patients.
"I saw a patient today who felt a mass in March and didn't get imaging until October," says Wilson, a general and breast surgeon with Utica Park Clinic. "Now, we are treating advanced breast cancer."
In September, the Centers for Disease Control and Prevention estimated four in 10 U.S. adults have avoided medical care because of concerns related to COVID-19. 
Wilson says fear of exposure to COVID-19 isn't the only hurdle keeping people from clinics and hospitals. 
"There are multiple factors that have had an impact on why people have delayed (getting medical care), and it's not all a patient decision," she explains. "Some of it is the patient, some is the system constraints. It has definitely made an impact on seeking care, not just in breast disease but for all conditions." Wilson adds she has seen a slowdown in breast cancer screening, especially during the first few months of the pandemic during a brief hiatus on breast imaging as that fell in the category of "elective." That hiatus was lifted months ago but has had an unfortunate rippling effect.
"The role of screening is to be able to find things when they're small," she says. "When we skip things and delay care, the treatment options may not be the same and can be drastically different."
An October article in the American Journal of Managed Care reported screenings for breast, colon, prostate and lung cancer dropped dramatically (by 85%, 75%, 74% and 56%, respectively) in April 2020, compared with 2019.
Though she doesn't have specific data, Wilson says she also has seen more advanced presentations of disease.
"It's hard to know if they had come in sooner if things would have been different, but it seems like we're seeing more stage four cancer that's not curable than we saw a year ago," she says. 
There are some medical appointments that simply should not wait. Johns Hopkins Medicine advises women to still get mammograms during the pandemic as well as pap tests and bone density tests. Additionally, it recommends children have well child visits, men get prostate cancer screenings, and both men and women have colonoscopies and tests for heart and vascular health.
Many Oklahomans can't afford to forego life-saving screening. According to the 2019 America's Health Rankings, Oklahoma ranked 47th in the country for cancer deaths and 49th in the country for cardiovascular deaths.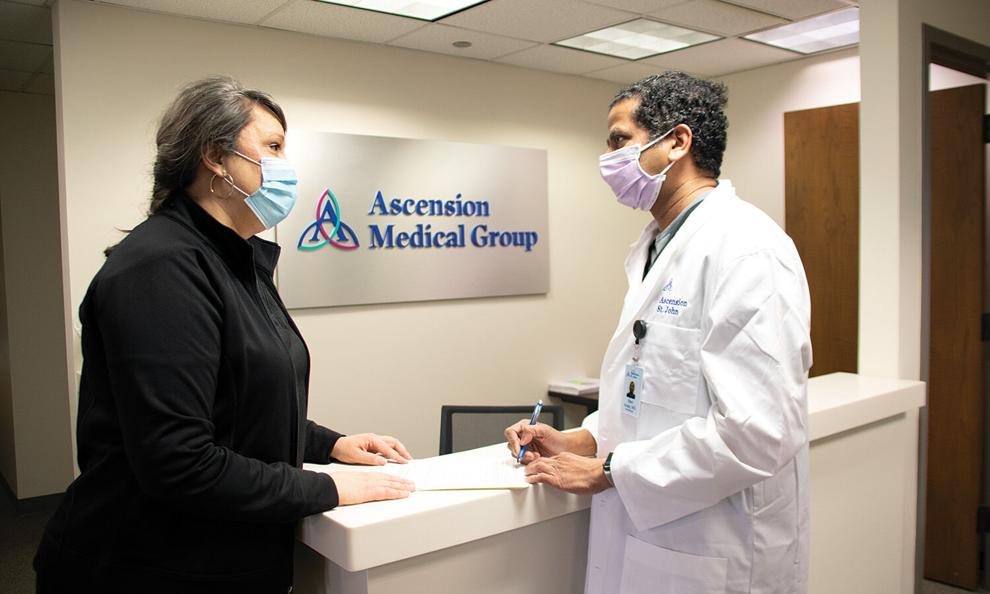 Dr. Ravi Kode, a cardiologist with Ascension Medical Group, says he believes a number of people did not seek emergency or urgent care due to concerns about catching the novel coronavirus in the emergency room.
A study published in the Journal of the American College of Cardiology in June collected data from nine U.S. hospitals regarding a procedure used to reopen a blocked artery after a heart attack. There were 38% fewer procedures done in March compared with previous months. 
"There were definitely people who deferred to come in, so we did see some delayed presentations of heart attacks or heart failure or patients who went without medications for a considerable amount of time," Kode says. 
However, Kode says delays in seeking care seem to have lifted some as the pandemic persists. 
Telemedicine, where a health care provider uses telecommunications infrastructure to deliver care to a patient from a distance, has been a vital tool during the pandemic, allowing access to care while minimizing contact. It's also benefitted those who are concerned about virus exposure in medical settings. 
"Now that telemedicine has gone from an interesting experiment before January and then 2020 really accelerated the development of telemedicine services, I think telemedicine has a great opportunity," Kode says. "It's not a cure all, but it definitely has an opportunity to really help in terms of increasing access to care, availability and convenience." 
As of December, Kode was seeing about 75% of patients in person and about 25% through telemedicine.
Since most Oklahomans are potentially months away from receiving a COVID-19 vaccine, Kode stresses the importance of communication between patient and doctor when considering postponing an appointment or procedure. 
"My suggestion to patients is: 'Talk to your doctor, and have an honest and open discussion,'" he says. "That's the best place to make decisions."
Dr. Wilson echoed this advice. 
"We encourage patients, if they have concerns, to call and let us help them through their concerns so we can try to bridge that gap and get them into care," she says. "A delay in care, in any aspect of medicine, can sometimes change the options that are available, and we want them to have all the options available."