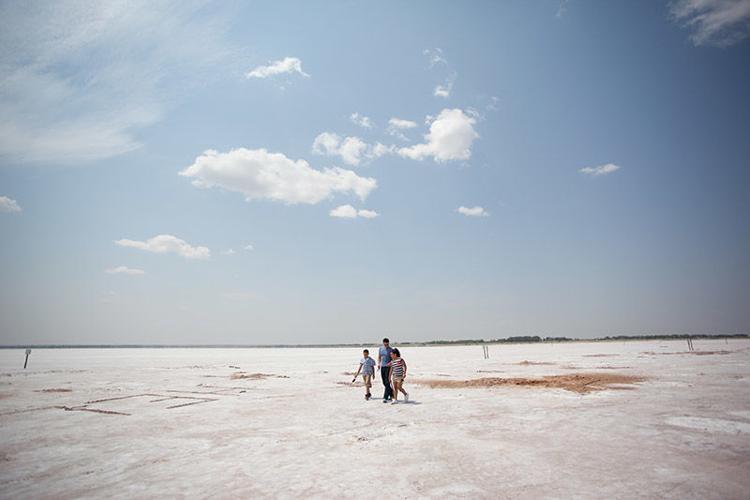 The downtown Enid historic district showcases the city's progress over the past century. There's a variety of interesting architecture, including the art deco Broadway Tower.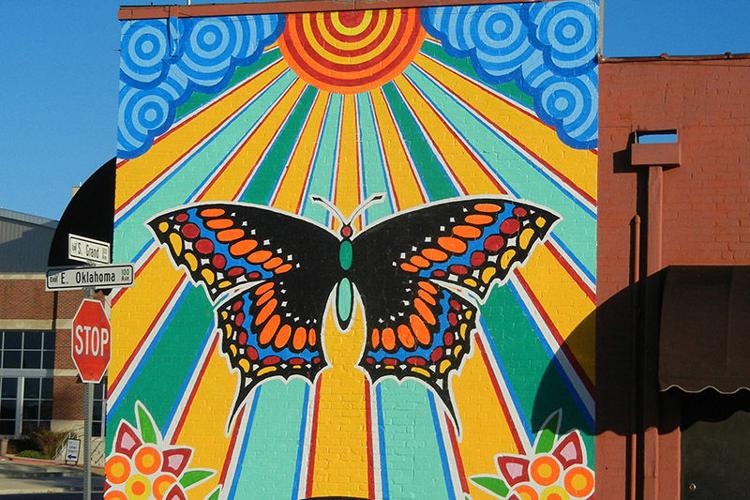 At South Grand Avenue and East Oklahoma Avenue you'll find a colorful butterfly mural by artist Rick Sinnett, which served as the basis for a new Oklahoma license plate. For eats, you'll find a significant amount of cultural variety from Italian to Mexican to Thai. Callahan's Pub and Grille, 220 N. Independence St., serves a great fish and chips.
The Gaslight Theatre, 221 N. Independence St., is one of the state's oldest community theaters, having hosted performances in Enid for over 50 years. It has had a variety of productions, from Shakespeare in the Park to cabaret performances to dinner theater shows.
The Cherokee Strip Regional Heritage Center, 507 S. Fourth St., is a window into the past with exhibits that tell the story of Enid's settlement and Native American history. The original Land Office building, which managed distribution of public domain lands, is onsite along with several other frontier buildings to illustrate the life of an Oklahoma pioneer.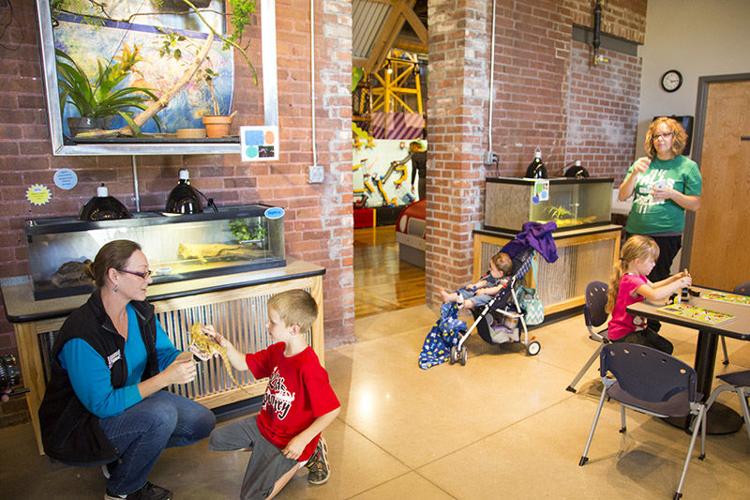 Leonardo's Children's Museum, 200 E. Maple Ave., was revamped a few years ago and provides a variety of hands-on activities for kids. The arts and science museum provides the opportunity to build, climb, slide and explore. The multi-story outdoor playhouse, "Adventure Quest," looks like a fantasy castle reminiscent of the Arthurian legends that give Enid its name. There's even a live animal exhibit. Check ahead for scheduled events.
If you're making a weekend of it, venture beyond Enid to some ecological gems. At the Great Salt Plains State Park, 23280 S. Spillway Drive, Jet, you can dig for salt crystals from April through October and enjoy the trail network through one of the Sooner State's most striking landscapes.
Gloss Mountain State Park (also known as the Glass Mountains), located north of Fairview off U.S. Highway 412, offers a hiking trail to the top of Cathedral Mountain. Camping and horseback riding are available at the nearby Gloss Mountain Outfitters in Waynoka.
Between Enid and Gloss Mountain State Park you'll find Indian Creek Village Winery and Inn, 42595 S. County Road 264, Ringwood. The winery offers a tour and a tasting room while the bed-and-breakfast provides a quiet, relaxing alternative to lodging in the city.