Scuba
John Cotherman, owner of Gene's Aqua Pro in Gore, says Lake Tenkiller is the top Oklahoma scuba diving location with its own 150-foot-deep scuba park, which is about to get a new feature. 
At the bottom of the lake are old airplane fuselages, a helicopter, several boats and a school bus — all put there for divers to explore by local scuba shop Nautical Adventures, according to Cotherman. The bus has been rusting away and will be replaced with an old fire truck this year, he says. "Diving at the scuba park, you can see smallmouth bass, largemouth bass, crappie, catfish and lots of perch," he adds. "They're friendly to divers because they're used to being fed."
Shops like Gene's will rent scuba gear, but only to those who are certified. Most shops offer classes, and the certification process takes three days of work in the pool and at the lake, Cotherman adds.  
Noodling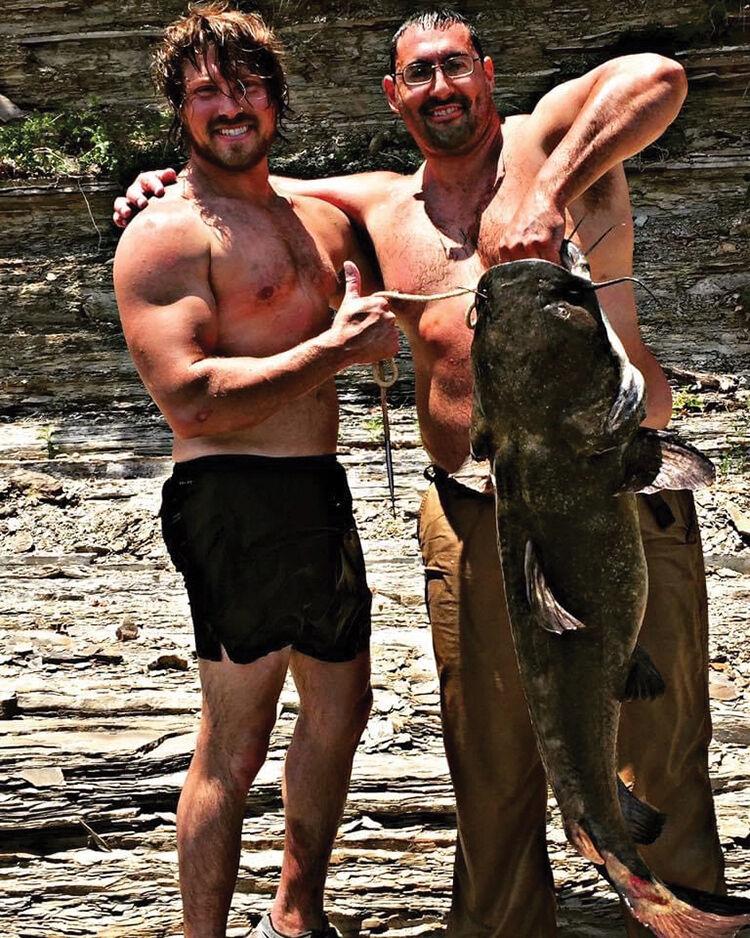 The old-fashioned traditional method of catching a big catfish by using your own hand as bait is a pursuit that will never be sullied by high-tech radar or fancy fishing gear, says longtime guide Kaleb Summers.
Noodling involves finding underwater holes in riverbanks and lakesides, where big flathead or blue catfish nest. An invading hand is bitten hard, often shaken like a rag doll, but technique in the grab can avoid injury. Just be ready to hold your breath, and hang on. Nearby noodling meccas include Skiatook Lake, Keystone Lake, Fort Gibson Lake, the Grand River and the Arkansas River. 
Neophytes should always seek an experienced teacher and never, ever, go alone, Summers says. 
Finding experienced help can be tricky season-to-season. Summers is like many others who have scaled back on guiding noodlers. "Life got busy," he says. "Most of my time is spent as a rodeo cowboy. I still take a few trips per year, though, so people can still reach out." He recommends asking around at the bait shops, checking online and making some calls.
"You'll find someone," he says. "Word gets around, and people know who will take a guided trip."
Paddlefish snagging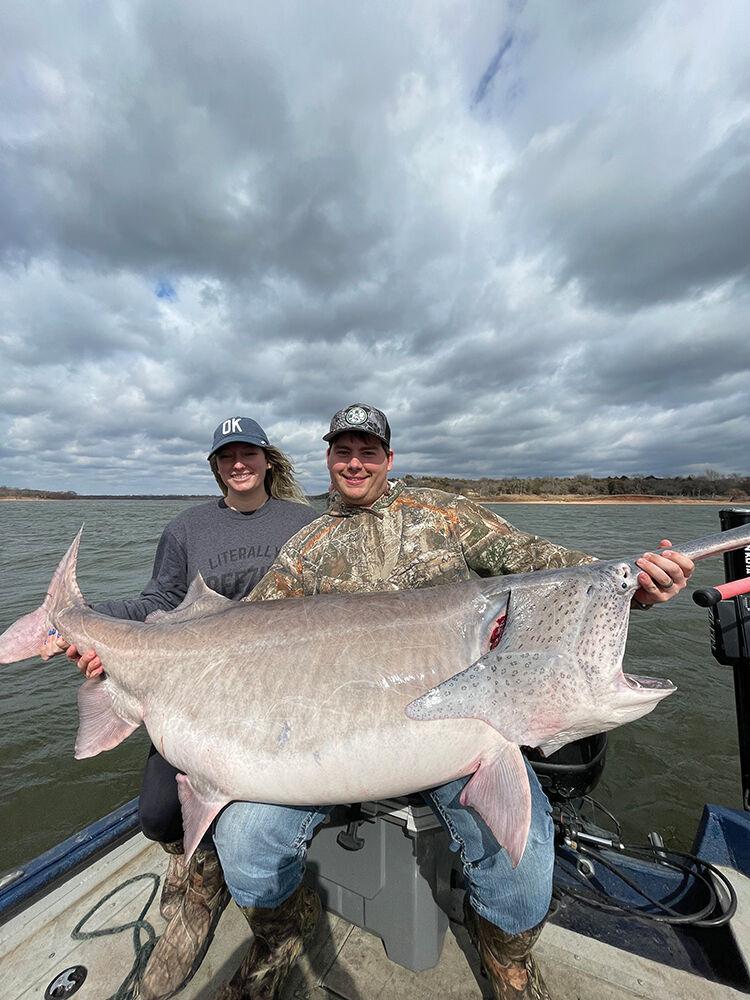 The biggest news out of Oklahoma lakes in recent years topped 164 pounds and was nearly 7 feet long. It was a world-record paddlefish, sometimes called a spoonbill.
These fish are caught on rod-and-reel, but this not a typical kind of fishing — they're snagged, not lured. Nor are these prehistoric critters a typical kind of fish.
Jeremiah Mefford of Reel Good Time Guide Service, based on Keystone Lake, perfected a technique that put two world-record-breakers on his boat in recent years. If you're itching for a fight, he can arrange it. The activity is popular enough he added assistant guide boats for the coming season.
"I tell people if they kind of want to see what deep-sea fishing is like, this is
Oklahoma's version of deep-sea fishing, or about as close as you can get," Mefford says. "Some of these fish will try to rip your arms off."