"I think there's an endgame to this type of business," says Chris Bendel, a craftsman in lighting. His business, La Maison, is a 56-year-old family affair started by his parents Ralph and Josephine Bendel and their friends, Bob and Jean Dixon. The business started in the Bendel garage before moving to its longtime location at 1736 E. 11th St.
La Maison is rare in that they are replicating the handmade craftsmanship seen in France and Italy 200 years ago. After his graduation from Cascia Hall, Chris and his older brother, Dick, studied the processes of making lighting fixtures in Europe. The Bendels have been the sole owners of La Maison since the early 1970s. La Maison (which is French for "the house"), designs, fabricates and repairs lighting fixtures — sconces, chandeliers and the like — for residential and commercial customers.
"Sixty years is a long time. I've seen a lot of things happen over the years. It's becoming more and more difficult and cost-wise to produce custom fixtures," Bendel explains. "I probably lived in the perfect time because by the time I decide to close the doors, which I will … It's hard for me to even leave and tell my nephew what to do because it's all in my head."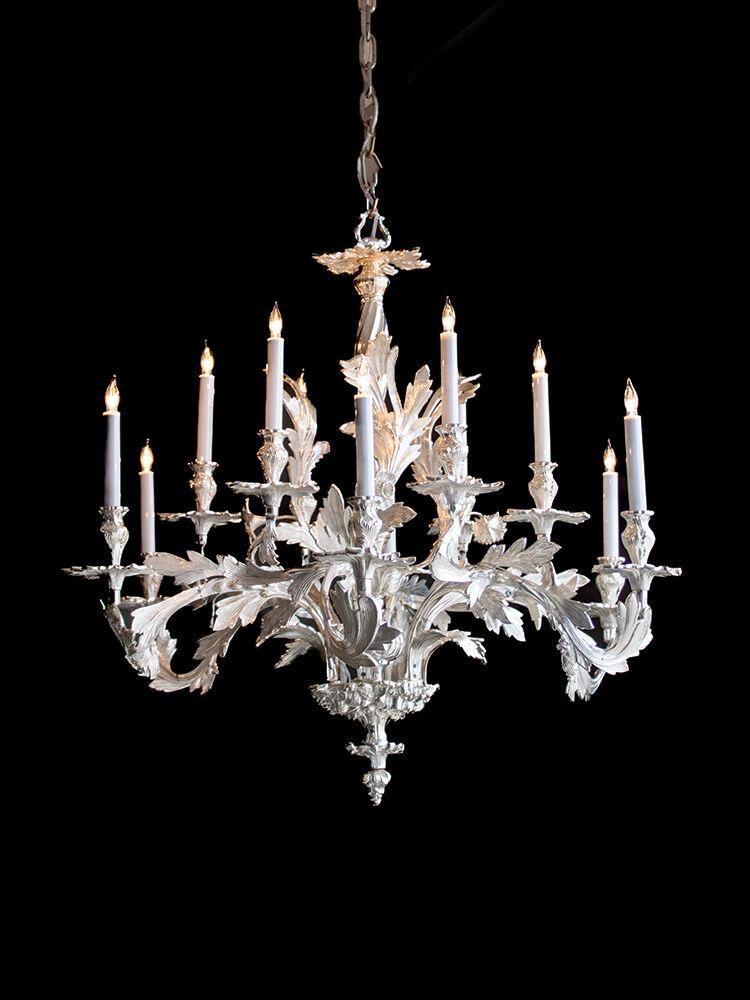 David Bendel, Chris' nephew, oversees shop operations when Chris is traveling, performing fixture work that has been passed down in the family.
La Maison's goal was never to grow; they intentionally stayed small and kept quality high.
"We're a hidden secret even though there is a pocket who has always known about us and use us. We're so small that advertising would be a death sentence because we couldn't keep up. We thought about getting bigger and having employees years ago, but we don't want to grow too big." 
La Maison customers span the globe — they've even created fixtures for a European castle. Their latest project was right here in Tulsa, creating over 46 custom light fixtures for The Hemingway, the newest restaurant from Brett Rehorn, creator of Cherry Street staple restaurants Kilkenny's Irish Pub and Nola's Creole and Cocktails. Bendel enjoyed working with Rehorn.
"It was just a really easy job because we got along so well, but it took about a year. (Rehorn) spent about three years on Hemingway and that's a story itself. He did the woodwork himself." The success of the partnership placed quality at their core mission. 
Bendel is proud of his family's work and the artistic caliber of his fixtures.
"That's what's different about what we do than what's mass produced. Even if I lose money on something, the customer always gets more quality than I even promised," he says. "I just as soon not do it if they want me to cut quality on parts. If you want to do that you may as well buy mass produced. It's just not our niche. We sign and date everything and I love seeing my dad's name and date come back on a fixture."