"Bookshelves can be a staple fixture in a room, serving almost like a piece of artwork. The fun thing about bookshelves is you can constantly move accessories around and change the look as often as you want. 
When it comes to accessorizing bookshelves, less is more. Focus in and highlight key accessory pieces. Maybe you have a family heirloom, something special that your child made or even a souvenir you picked up on vacation. Let those pieces stand alone. Similarly, too many photos on a shelf can get overwhelming, but one or two updated or favorite photos will stand out and be seen more. Pick out several different sizes and styles of frames. For the rest of your photos, there are always long hallways in the house to add to your family collage.
I can't stress enough how important lighting is and the difference it makes to highlighting accessories. Lighting can change the entire look of a bookshelf. For glass shelving, there are several options of LED strip and puck lights. For wood shelving, they make LED strip/incased lighting that can be moved to the front edge of bookshelf. And if your bookshelf is free standing, there are several options of directional recessed lighting or even track lighting."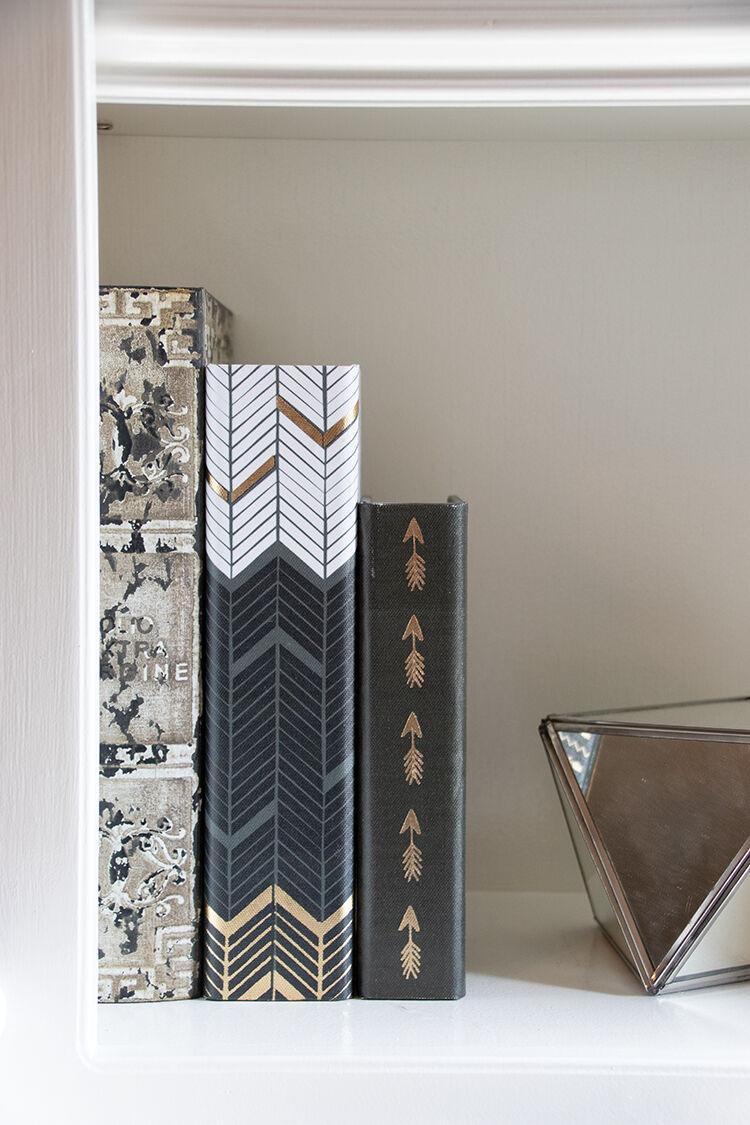 Wrap your old, "not so pretty" books with scrapbook paper or gift wrap. It's an easy way to add color and design to any shelf.
Adding mirror to the back of bookshelves looks amazing, but can be expensive if you have a lot of shelves. Using a framed mirror, mirrored picture frame or even a mirrored riser can give the same effect at a smaller scale.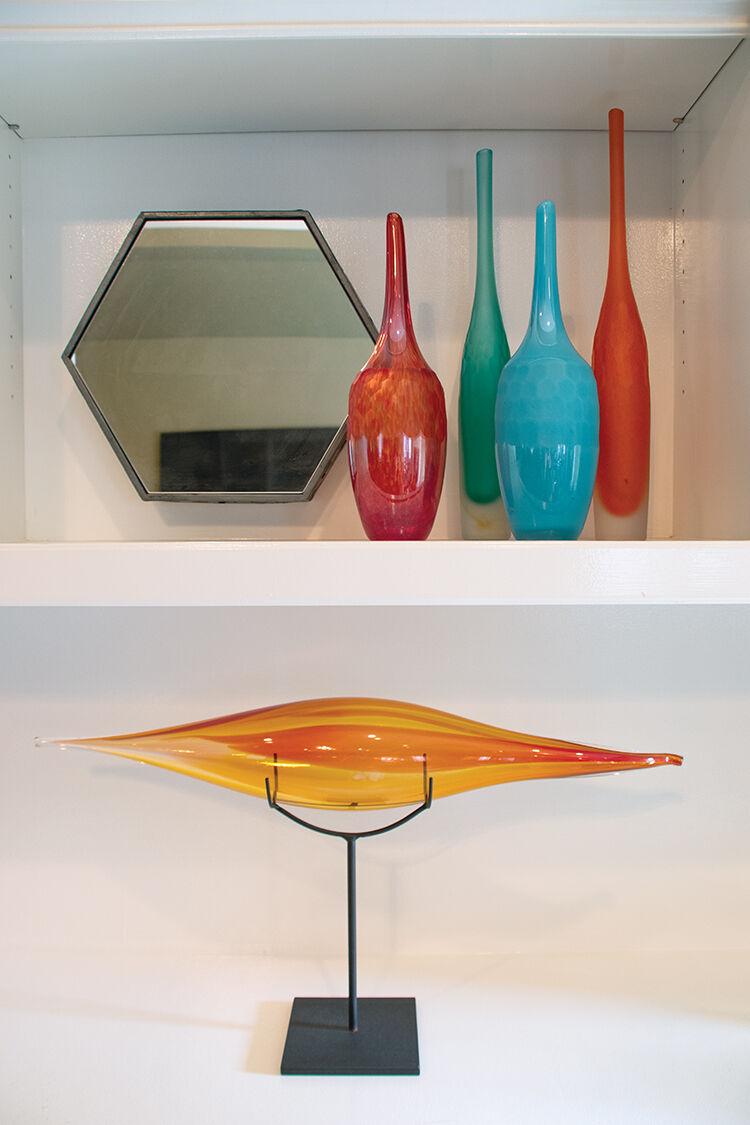 Combine different textures. You can mix glass, coral, leather, stone, mirror, etc. Different materials give a feeling of depth to a bookshelf and add weight where needed. "I love to use agate stones as bookends to add texture and interest," Miller says. 
If you hire a cleaning crew for your house, it might be a good idea to take pictures of your shelves, so that it's easier to put things back if they get moved.
"A few of my favorite places to find fun and unique accessories are: Matters of Design and The Market at Walnut Creek (both located at East 81st Street and South Harvard Avenue)," Miller adds.
Heather Miller co-owns The Home Collection with her business partner Lindsay Clyma. Email them at homecollection1@aol.com.