Enter the foyer of this midtown home and a big red dog is there to greet you. Around the corner a collection of clown fish gleams in the sunshine. Across the room sits a tabletop statue of a dog. In the dining room, Sacha sits with a couple of cats. 
These aren't furry creatures welcoming you — they're subjects of the numerous original works of art filling the home of Sacha and John Barnett.
Sacha, a collage artist, and John, her biggest fan, have amassed a wide variety of works by local and regional creatives. The collection fills their 4,000-square-foot residence. A few pieces come from the late John Brooks Walton, local author and architect.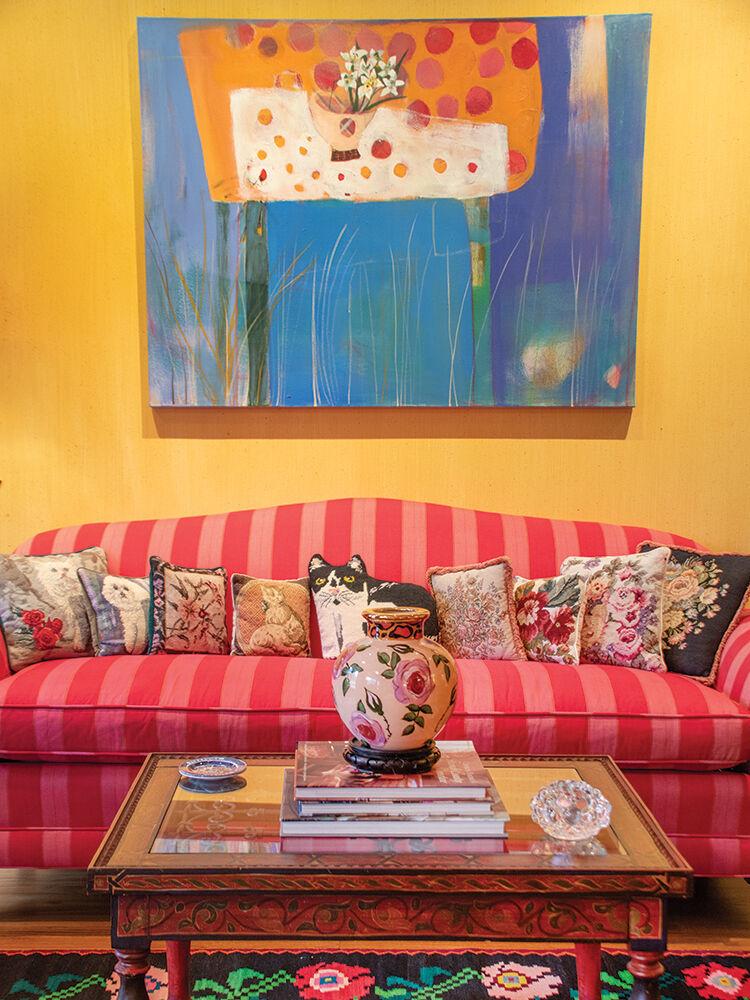 "He was a wonderful friend," says John, who hired Walton for an addition to their previous home. "We liked it so much that we hired him for this project." 
In fact, Walton found the 1950's ranch home, insisting it was a diamond in the rough. "He talked us into buying the house … it was in terrible condition when we bought it in 1997. We spent a year slowly redoing it." 
The couple has lived and traveled around the globe. Over the years they've amassed numerous collections — crosses, angels, tiles — and have positioned them to keep those memories alive. They enlisted Walton to infuse some Spanish and Southwestern style into the home, which now features a mixture of stucco and brick, inspired by the couple's visits to Santa Fe and Phoenix.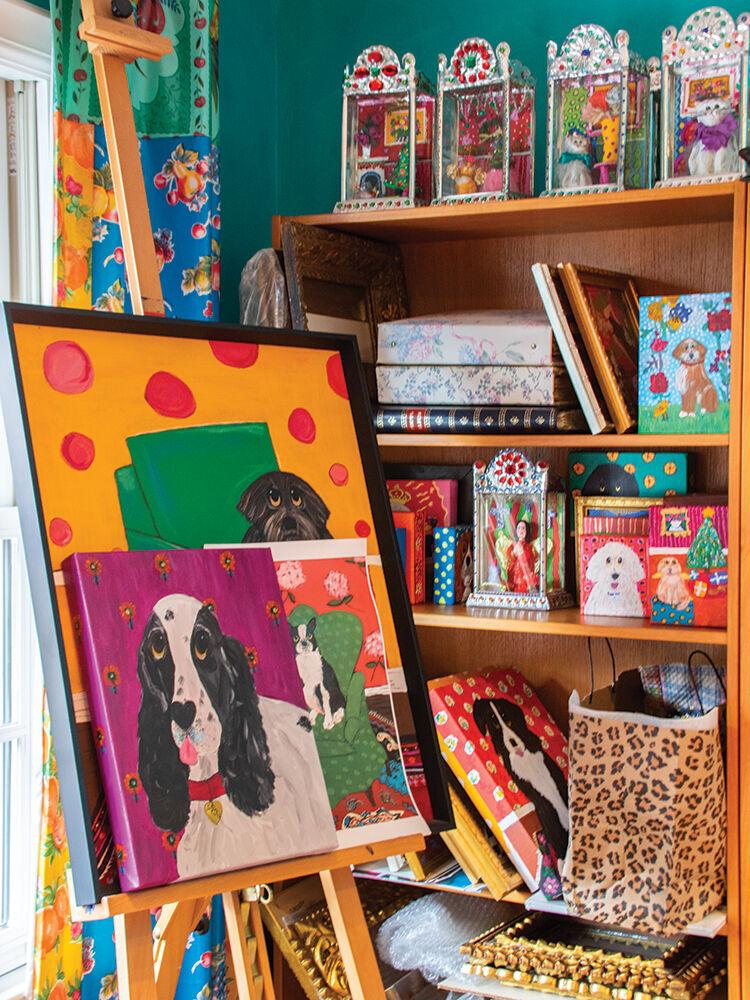 The big draw of the home was its single-story layout, a requirement of the homes originally platted when C.W. Titus subdivided his 10-acre property. When the oilman looked out the windows or stood on the porch of his red-brick and limestone mansion, he didn't want to see a two-story home. Today the Barnett property abuts the historic home's.
Heirlooms and antiques have been found everywhere, according to Sacha. In John's office hangs an architectural rendering of the former New Hotel Tulsa. "I bought that at a garage sale for the frame," he says, "and then I found these under it."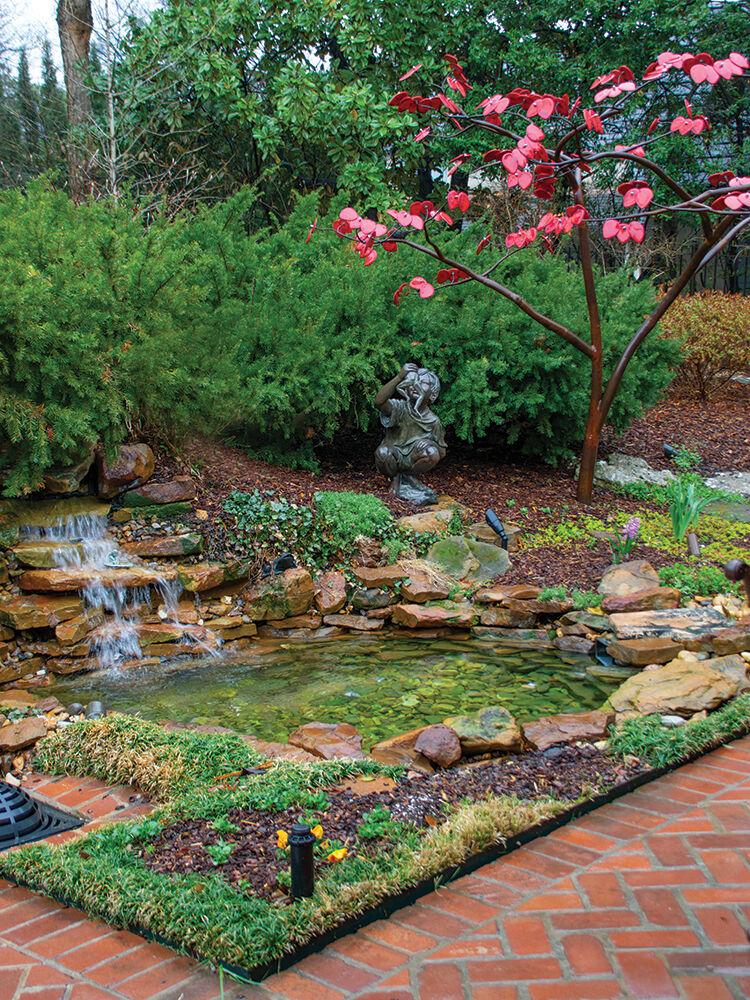 Sacha worked with SR Hughes on the project's original interior design, and Walton influenced several areas, including the colored stained-glass panels that bring light into the formal dining room.
"Those were John's idea," says Sacha, whose love of color is evident in this area; the room's chandelier, purchased from ABC Furniture in New York City, is adorned with vibrant hues of crystal fruits and teardrops and uniquely complements the space. 
Sacha and John's carefully curated collection highlights reminders all around the residence of their endeavors, friends and family. Sacha's framed collages hang throughout the property, a testament to her career of creativity. Her in-home studio is vibrantly painted in turquoise and displays much of her art, too. A card catalog that originally belonged to Sacha's mother organizes materials for future creations that might find their way to the walls of this iconic home.