The inaugural Doing Good Awards, presented by TulsaPeople Magazine and sponsored by EyeCare Associates of South Tulsa l TLC Laser Eye Centers, recognizes 11 individuals whose passion for the community resonates in the selfless giving each does for a nonprofit they love. Some are paid for their diligence. Many do these acts out of the kindness of their hearts. But there is no doubt Tulsa is a better place thanks to these unsung heroes.
Sandy Blevins
Make-a-Wish Oklahoma, Volunteer wish granter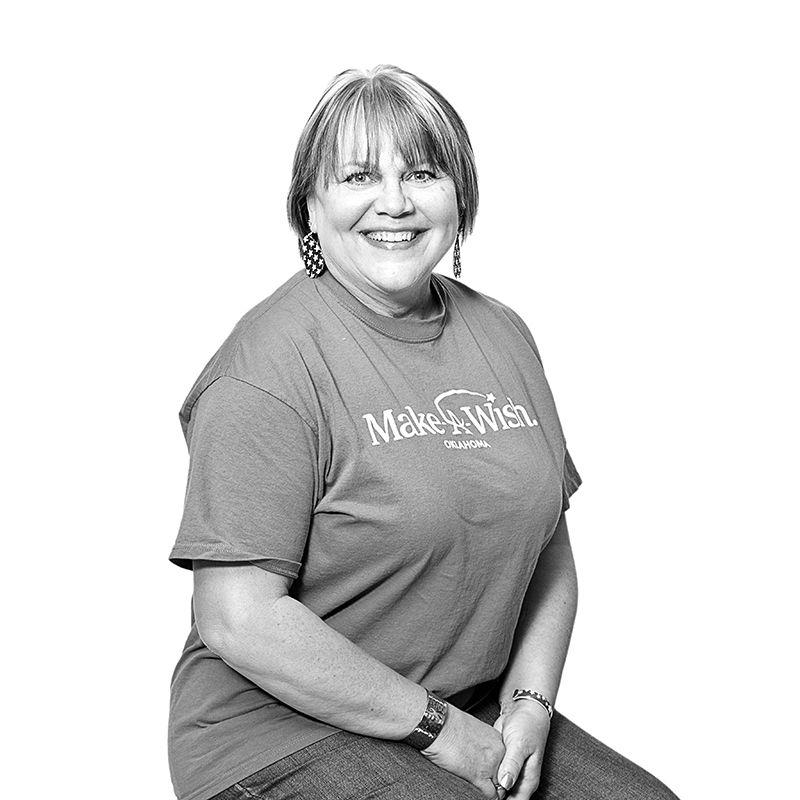 Meet Blevins, the fairy godmother of Make-A-Wish Oklahoma, a national organization that grants wishes to children with critical illnesses. She has granted approximately 160 wishes over the past decade, more than any other Make-a-Wish volunteer in the state.
"I keep in touch with 90% of my families; I feel like I've raised over 100 kids," Blevins says.
She meets with families all over the state, covering her own travel expenses. However, she believes it's worth the sacrifice.
"While kids are in treatment and waiting for their wish, it's something to look forward to; hope is a huge thing," Blevins says. "I really believe it's part of the healing process. I just think it's so cool to be a part of that."
She loves every wish she's granted but remembers one in particular.
Jon was 2 years old when he was diagnosed with brain cancer, resulting in surgeons removing part of his brain. Although it eventually regenerated itself, he had trouble in social situations. He was painfully shy and reticent.
"His wish was to meet the St. Louis Cardinals, which is my favorite team," Blevins says. "He attended a '70s-themed, post-game gala sponsored by Make-A-Wish Missouri. And I could hardly believe it when his dad sent me photos of him dancing on stage with the pitcher, Joe Kelly."
Now 16, Jon is a ball boy for the Tulsa Drillers and texts Sandy often.
"Every once in a while, I get a message from his dad saying 'You changed his life, you know?'" Blevins says. "That's not what this is about, but it's nice to know what you did made a difference."
Lewis Carter
Catholic Charities of Eastern Oklahoma, Volunteer attorney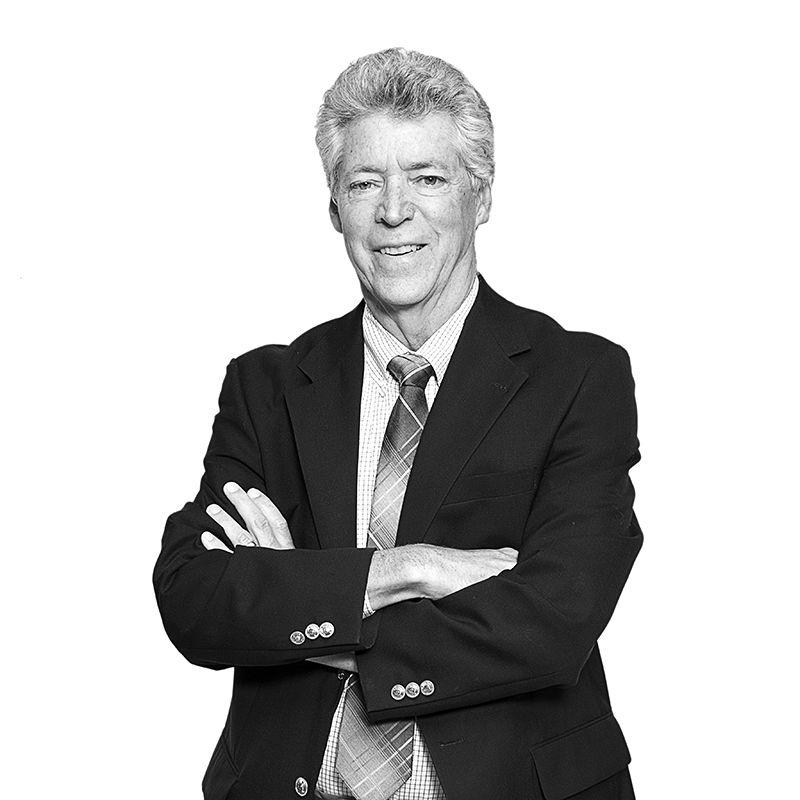 Every other Wednesday evening you can find local attorney Carter providing pro bono legal services to low-income members of the community at Catholic Charities of Eastern Oklahoma. It's a service he has provided for over 30 years.
"The large percentage of my clients (at Catholic Charities) are members of the Hispanic community, many of whom do not speak English," says Carter, who is fluent in Spanish. "They are intimidated by the courts and concerned about going to court for understandable reasons." Carter studied Spanish in college and in the Peace Corps where he worked in Paraguay for two years in the 1970s.
The 14th annual Cooking Up Compassion, benefiting Catholic Charities of Eastern Oklahoma, was Feb. 23 at the Cox Business Center.
Unfortunately, the people he serves are particularly vulnerable to others who seek to capitalize on their disadvantages. Correspondence from an attorney can often provide enough legitimacy to resolve the matter.
"The members of the Hispanic community are generally very responsible, hard working and needed in this community," says Carter, whose law practice focuses primarily on commercial litigation. "They add a lot to it in lots of ways. The people I see are getting by on probably less money than most of us spend for monthly utilities. They are raising families and sometimes sending money back to other family members in Mexico."
With the help of another local attorney, Hilary Velandia, and Carter's law firm, Doerner Saunders Daniel and Anderson providing back-up support, Carter helps clients navigate difficult legal situations, including tenant/landlord issues, civil rights, employment issues, guardianship, birth certificate corrections and many other non-immigration matters. He started with his firm in 1980 and was with the firm when he started his pro bono service.
Always humble, Carter credits Catholic Charities for being one of the few trusted resources for an otherwise apprehensive population. There is no shortage of clients.
"To give them a little legal support when they need it and can't afford it is a small gesture on my part," he says.
Amy Dean
The Aspire Group, Founder/executive director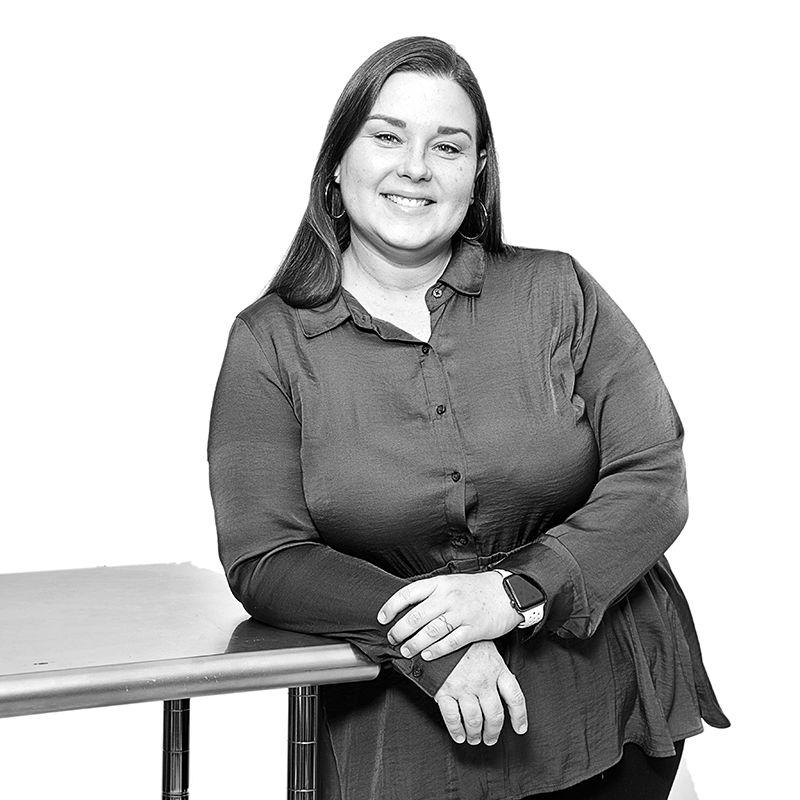 As the educational landscape in this country evolves to meet the needs of a diverse population, many parents are seeking alternative methods like homeschooling, hybrid education programs and online learning.
Unfortunately, that can result in having to sacrifice socialization and extra-curricular opportunities.
Dean started the Aspire Group to help eliminate that problem. Her nonprofit exists to support families that educate one or more of their children at home.
"We have over 800 students that are involved in Aspire in different capacities and, for each of them, we are a special part of their educational journey," Dean says. Serving children from infancy to 12th grade, the organization offers the Aspire Academy, where students get instruction in every core academic area, as well as programs like life skills; art; music; field trips; social, sports and service opportunities; foreign studies; science fairs; robotics clubs; and health and fitness. There are five campuses in the Tulsa area.
"No two children learn the same way," Dean says. "Each student deserves to be educated in the best way that suits them."
Aspire also offers social and support opportunities for parents, including parents' nights out, Bunco, family events and moms' retreats to name a few.
Dean believes it is a true team effort. "Our entire administrative staff is all volunteer, and these individuals come together and make the unbelievable happen," she says. Aspire has eight board members, about 45 administrative staff and leaders, as well as about 100 volunteer teachers and 30 paid tutors.
Recently, a mother with a child on the autism spectrum tearfully thanked Dean. After her child struggled in a traditional classroom, their family chose alternative education but found no support, community or social
interaction.
"Since finding Aspire, her student is now glowing, growing and loving life with his Aspire friends," Dean says. "He loves his Aspire teachers and is now thriving in the alternative education tailored specifically for him. This is why I do what I do."
Deni Fholer
Isaiah 58, In His Service, Founder/executive director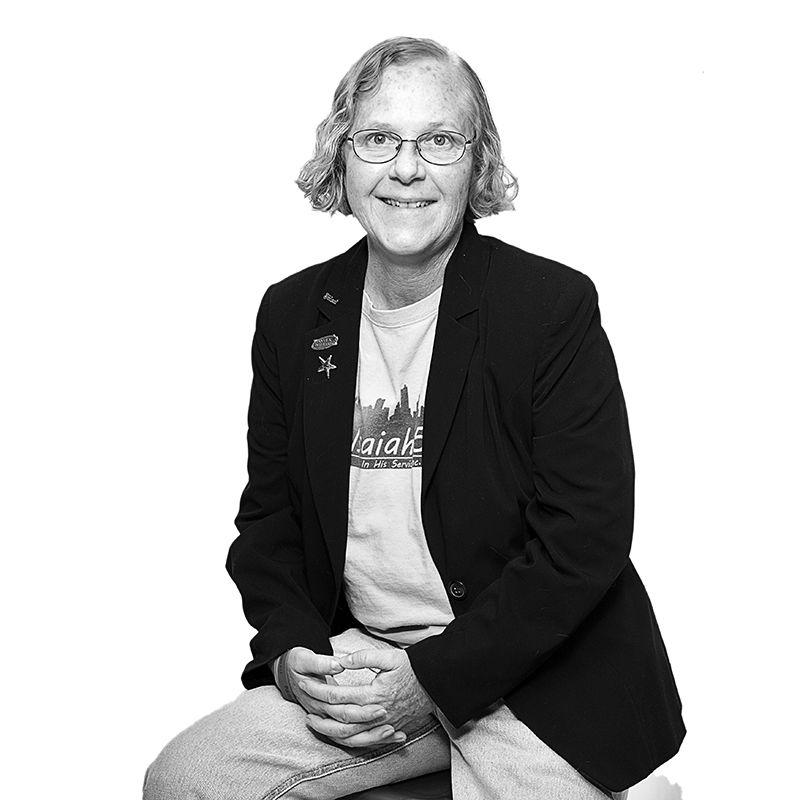 If ever someone personified a servant's heart, it's Fholer. When she's not working at the Indian Health Care Resource Center as a crisis social worker, she's ministering to the homeless, needy and addicted through her nonprofit Isaiah 58, In His Service.
"My heart's desire is to fill the gaps in social services," Fholer says. "The focus of Isaiah 58, IHS, is to introduce people to Jesus and meet needs other ministries and/or agencies can't or won't fill, like paying legal fees, hospital and doctor's bills, paying deposits for utilities and housing, getting people out of debt, making car and insurance payments, etcetera." 
In 2005, Fholer was working for a pediatric clinic, and a new mother asked her for a breast pump. She called several agencies only to find they either required an expensive deposit or a lengthy documentation and approval process.
"So I went to Babies-R-Us, bought a breast pump and gave it to the Mom," Fholer says. "No deposit was requested, and there was no need to return it. It was a gift freely given in a time of need. And with that the spirit of Isaiah 58, In His Service, became a reality." 
Freely giving is a philosophy she adheres to, even providing her cell number to all they serve to call anytime day or night.
"We are not called to judge someone worthy or determine if they are taking advantage," Fholer says. "If God brings them to Isaiah 58, In His Service, then we give and serve. What they do with what is given is between them and God."
She remembers fondly when a grandmother approached her in a store.
"She said, 'You're Deni! I know you don't remember me, but my grandson was in the hospital, and we thought we were going to lose him. You gave him the best Christmas ever. You know he's 15 now and going into the service. That was our best Christmas ever."
Shannon and Mindy Holliday
CommonGround Church Food Pantry, Food pantry founders/leaders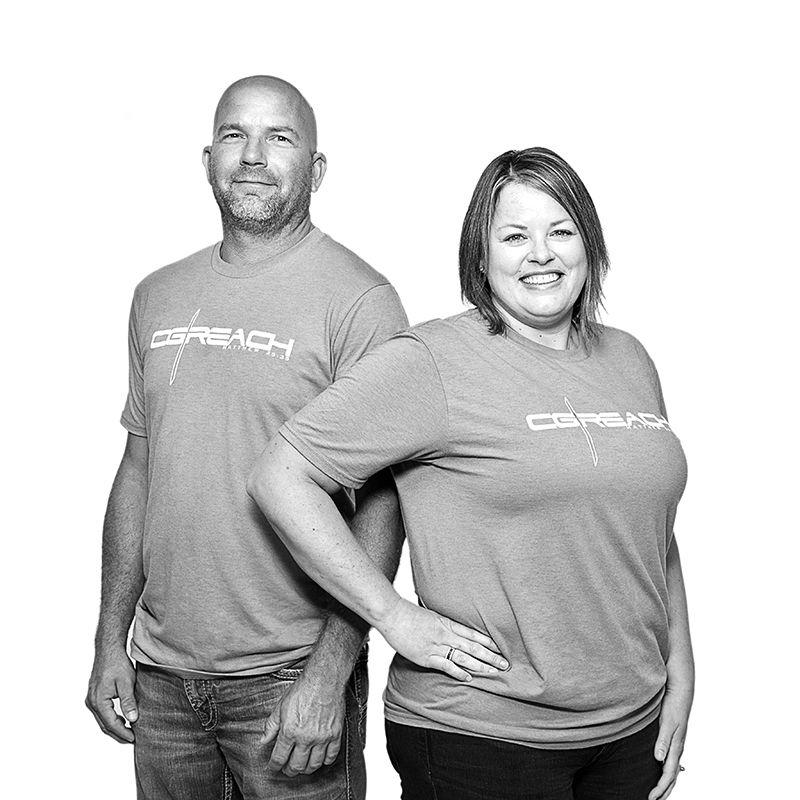 As the Hollidays tell it, it all started with an idea and a passion to feed the hungry. In February 2010, the couple collected groceries and handed them out from the trunk of their car, while still working full-time jobs. They met those in need at their home, at church or anywhere, anytime.
At the time CommonGround Church, where they were members, was in a temporary location and unable to accommodate a food pantry.
When the church established a permanent location in 2011, the couple finally had a place to set up their ministry.
Since then, it has grown into one of the largest food pantries in the state, feeding more than 600 people a week with more than 60 volunteers. The food pantry also has partnered with other community organizations to give away clothing, medical care, books and educational classes.
Now on the church staff, Shannon picks up groceries seven days a week and tirelessly serves those who walk through the door.
Though she still works a full-time job, Mindy can be found most days at the food pantry sorting food, doing paperwork or training volunteers.
"We have a great number of 'working poor' who come through our doors. People who work hard daily to work and raise families," Shannon says, "but when an unexpected expense occurs, they need additional support."
The Hollidays are inspired by the recipients who return to serve others.
"One time, a young couple pulled up to the church in need of help. They had been evicted, the woman was pregnant, and they were hungry. Without blinking, Shannon gave them food and gave them hope," Mindy says. "They started coming to church, got married, had a second child, moved into a home and now serve at the food pantry."
Cindy Hutchins
Working Together Simple Faith Ministries, Co-founder/executive director
For nearly a decade, Hutchins has been investing in the youth of Country Club Gardens public housing community, located northwest of downtown between West Pine and Edison streets near the L.L. Tisdale Expressway.
With the help of volunteers and her husband, Felix, Hutchins runs three programs for the children who live there. They include Kids' Place, an
elementary-aged after-school program; Kids' Place Readers, an elementary-
aged reading program where students have improved up to three grade levels in a year; and PROSPER, a teen program to teach life skills and provide real-world experiences.
Over the past eight years, the ministry has awarded more than $70,000 to PROSPER program participants for education. The ministry also sets up internships for PROSPER participants.
On one occasion a student was interning with the City of Tulsa. Unfortunately, he made a poor first impression with his supervisor when he inadvertently had a dress code violation.
Hutchins didn't want him to spend the summer in a negative working relationship. "So, I told him, 'You have a choice. I can pull you from the internship, or you can try to overcome this, but you're going to have to give 120%.'
"He said, 'I'm up for the challenge.' He stuck it out, did a great job and changed that supervisor's mind," Hutchins says with pride.
"In his final review, the supervisor wrote, 'This young man is exceptional. If he ever needs a reference from the City of Tulsa, we'll give him an
excellent one.'"
"We love this community," Hutchins says of Country Club Gardens. "The parents we work with really want the best for their kids. I just think anytime you can strengthen the Tulsan, you strengthen the community."
Lisa Tresch
Rising Village and Refugee and Immigrant Sewing Enterprise, Founder/director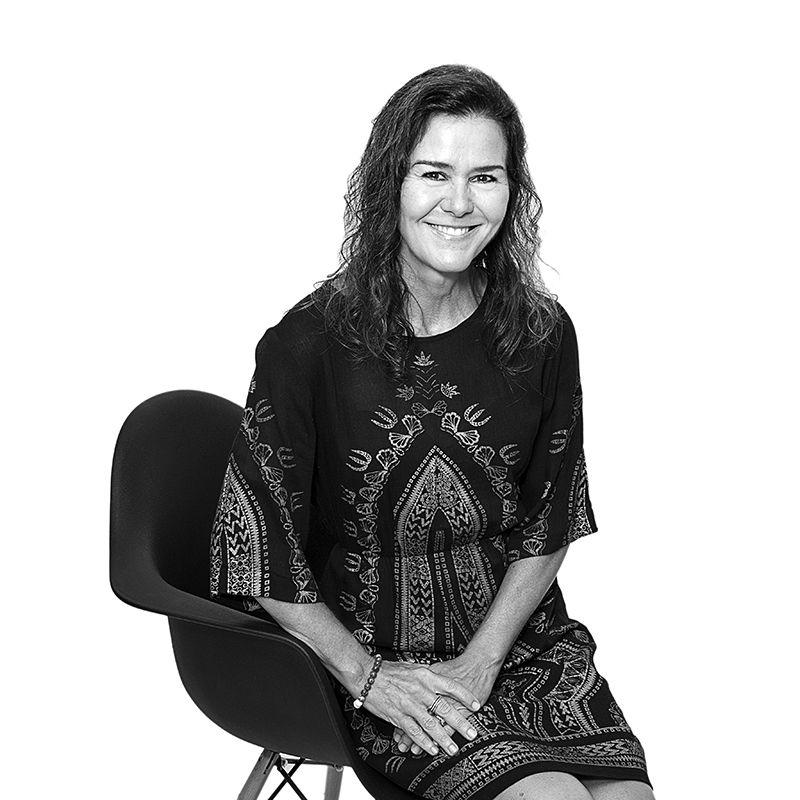 Living in Tulsa, Tresch traveled to Ghana twice a year while working for a nongovernmental organization. Seeing a need for resource training and income opportunities for single mothers, Tresch co-founded the nonprofit Rising Village in 2013.
"As we continued to work in Ghana, we began to hear about the large refugee population here in Tulsa," Tresch says.
Five years into her work in Ghana, she started RiSE, a program of Rising Village that is a social empowerment program for refugee and immigrant women.
"Many of these refugee women come from a culture much like Ghana, where sewing is a path to earning income," she says.
According to Tresch, over the past two decades in the U.S., the number of skilled seamstresses and tailors has diminished, as has local textile production.
RiSE trains women in those skills and connects them with local textile companies. To date, 80 women in Tulsa have participated.
Without services like RiSE, life for local refugee women can be isolating. It's difficult to find jobs that pay fair wages and provide positive working conditions. 
"So many of the refugee and immigrant women in Tulsa have language and integration challenges, yet they have a desire to learn, create and earn income," Tresch says.
While attending classes at RiSE, women earn credits toward purchasing a sewing machine for $25. RiSE also provides language skills, social integration and business skills training. RiSE classes are held at CarePoint Resource Center that serves the refugee population in Jenks and south Tulsa. 
This spring RiSE taught students from Venezuela, Peru, the Congo, Jordan, Iran, Mexico, Burma and China. They are in the beginning phase of creating a small startup to employ women under their umbrella.
"We have an ongoing waiting list, which keeps me excited about the possibilities of what we can do together," Tresch says.
Megan Meussner
The Center for Individuals with Physical Challenges, Volunteer in numerous capacities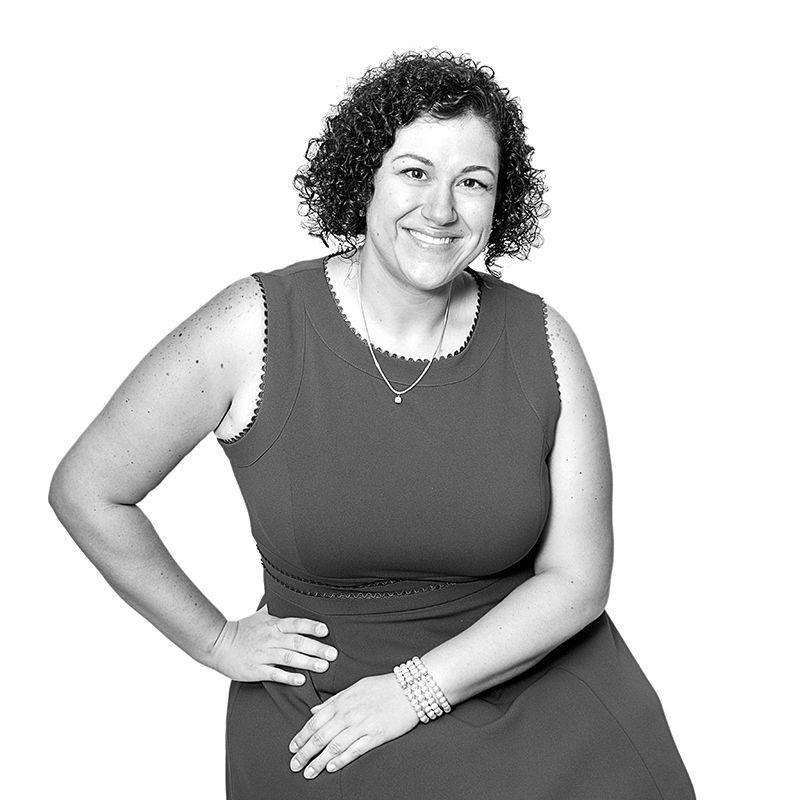 When Meussner was in middle school, her father, Mark, joined the board of directors of the Center for Individuals with Physical Challenges, an organization dedicated to enhancing the lives of persons with physical disabilities.
"Everyone there is family to me," Meussner says. "I feel like it is such a hidden gem because not many people in Tulsa know about it.
She would tag along with her dad while he was in meetings at what is affectionately known as "The Center." Little did she know she would become
an integral part of the team that would transform those halls over two decades later.
In 2011, Meussner was the youngest board president to serve at 27 years old. Most recently, she was fundraising chairwoman for its Dream Big Capital Campaign from 2015-2019, raising $12 million.
In January 2019, the dream came true. The Center opened the doors to the Hardesty Family Adaptive Sports Complex, a 37,000-square-foot, state-of-the-art facility at 815 S. Utica Ave.
Meussner also raised around $50,000 in a personal fundraiser to create a memorial butterfly garden named after her father, who died in 2011.
Meussner is an ardent advocate for all the Center has to offer, including recreational classes, community reintegration and competitive athletic groups such as a U.S. Paralympic Sport Club.
"Paralympic athletes who train here will go on to compete in the Paralympics," Meussner says. "There is also an awesome youth wheelchair sports group called Tulsa Jammers.
"There are just so many more opportunities the building has been able to offer. To be able to give everyone the experience that able-bodied people have is amazing."
Bob Westerberg
Happy Hands Education Center, Volunteer facility manager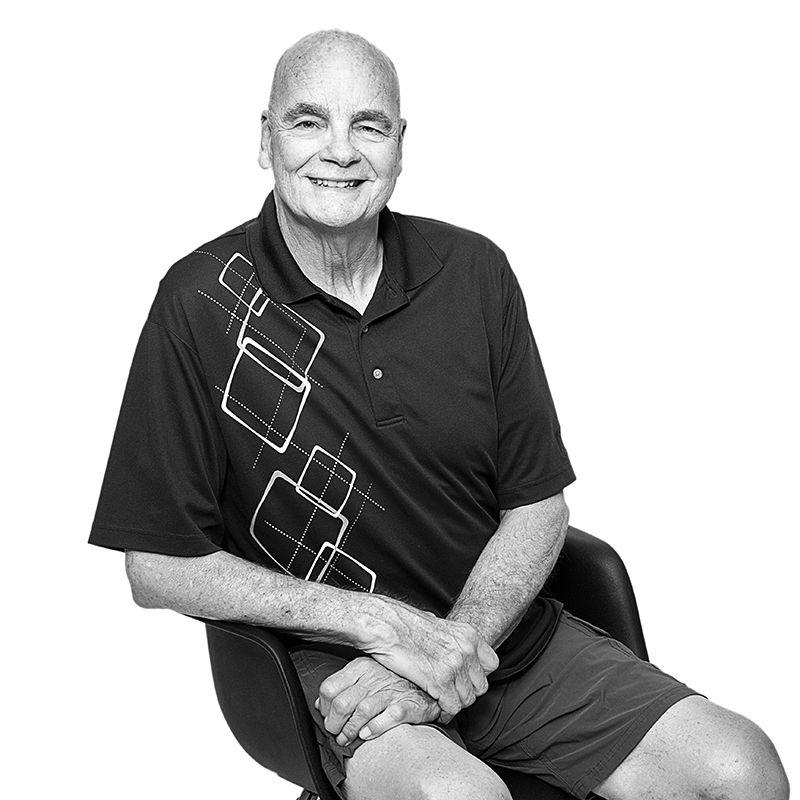 In 2010, Westerberg answered a call from his church to help assemble furniture for Happy Hands Education Center. The nonprofit had just moved into a larger facility. Today it remains the only early education center in the area for deaf children and those diagnosed with other communication disorders.
Westerberg did not know he would still be putting his handyman skills to good use nine years later.
"I thought this might be a good home for the work I've done in the past," says Westerberg, who retired from a career in the oil industry. Over the years he volunteered with his wife and daughters at Habitat for Humanity, Special Olympics and Helping Hooves, a therapeutic horse-riding program for kids with disabilities.
With such a broad skill set, Westerberg is invaluable to Happy Hands and volunteers at least 40 hours a week.
When he's not delivering support service and making repairs, he's supervising contracts with heating and air companies, or dealing with security cameras, plumbing and electric issues. He also guides volunteer groups that come to help at Happy Hands.
Some infants they serve need more comfort than others. Westerberg
reflects fondly about a baby he was able to console.
"She was 6 weeks old. No one could settle her down. It made it difficult for the teachers and workers," Westerberg says. "After just a couple weeks of taking her and settling her down, everything would be good to go. She graduated kindergarten from here and has moved on to public school. I still keep in touch."
As a surrogate grandpa to many students at Happy Hands, Westerberg is beloved by the children, parents and staff.
Sherrie Wallace
Tulsa City-County Library, Suburban Acres Library site manager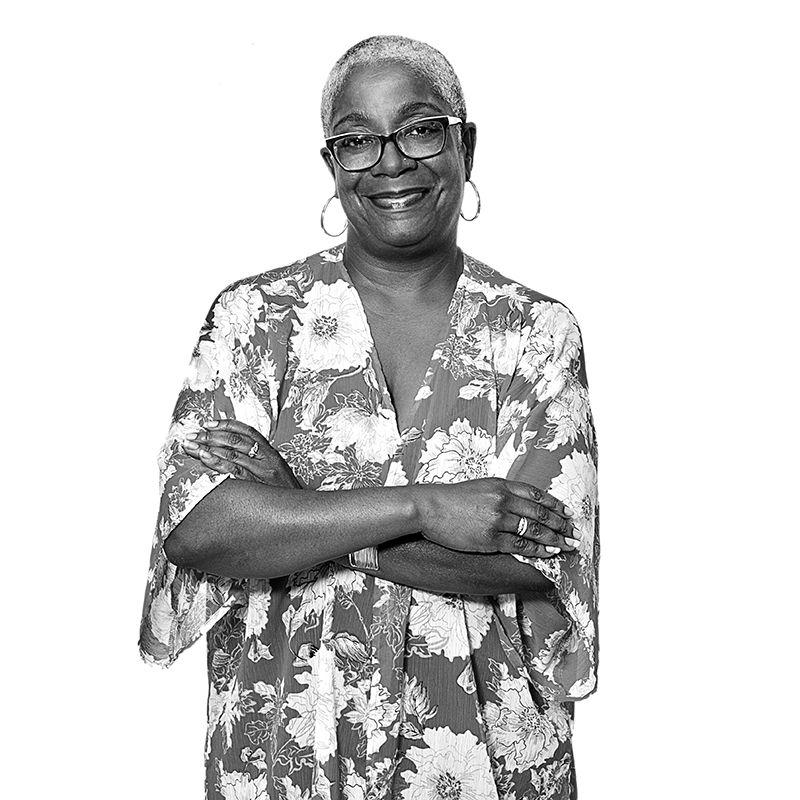 Since 1997, Wallace has been a neighborhood fixture at the Suburban Acres Library. Affectionately known as "the Library Lady of North Tulsa,"
Wallace has positively impacted patrons for over two decades.
Locals see her as more than a librarian. She has consistently taken on the role of mentor, counselor, teacher and friend to those who seek her help. Often, they ask for her by name.
"I love what I do," Wallace says. "It is a wonderful feeling being a conduit for a thought, a vision or a smile."
Her love for the building goes deeper than just a passion for her job.
"The branch I manage is the neighborhood library I frequented as a child," Wallace says. "The library provided me solace and allowed me to travel all over the world with my imagination and the written word. I still do so today."
Wallace has guided generations of library goers, and admits her favorite moments are when adults return to ask if she remembers them visiting when they were young. "These moments stand out the most because, more often than not, those adults are now bringing their own children to the library to expose them to books and reading," she says.
With patience and compassion, she goes above and beyond her library duties to provide an unwavering beacon of support to a community.