In 2018, Tulsa was voted the best city for philanthropy by the Chronicle of Philanthropy. That same year, Tulsa County was ranked the most giving county in Oklahoma by a study from SmartAsset.
Although million-dollar donations to build parks, hospital wings and university centers make headlines, small acts of living generously also can make big differences to people in the Tulsa area.
Even the smallest things — people living generously in their neighborhoods and communities — can have big impacts on neighbors' lives.
Small box, big blessing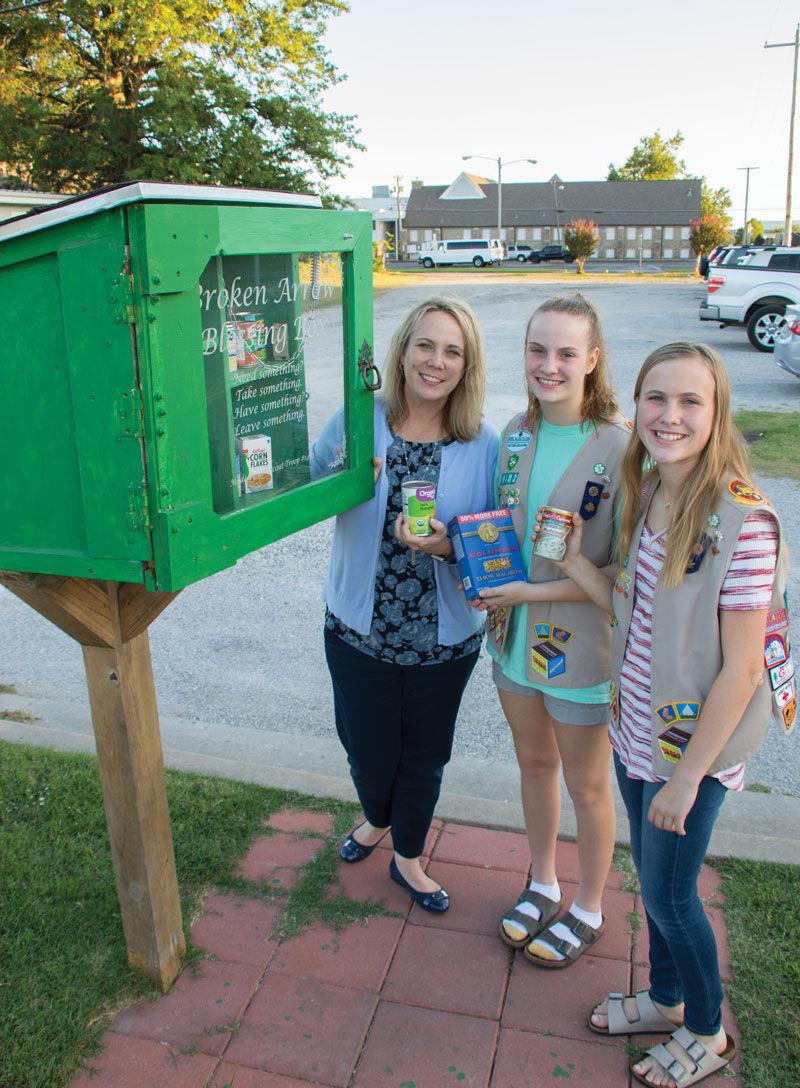 In 2017, a group from Girl Scout Troop 1482 in Broken Arrow planned, designed and built the Broken Arrow Blessing Box, which is stocked with non-perishable foods available to anyone in need. It is located behind the First United Methodist Church, 112 E. College St. in Broken Arrow.
The directions on the box are simple: Need something? Take something. Have something? Leave something.
"We put it there because a lot of people don't like to ask for help. They don't want people to know," says Girl Scout Aubyn Sagely.
The box was the group's bronze project, which recognizes Girl Scouts in fourth and fifth grades who complete a service project in their community, and each girl logged 20 hours working on it. At first, they hosted food drives and stocked the box themselves, but in the two years since the box was installed, the community has really adopted it.
Church groups, Little League baseball teams, families, clubs, even other Scout groups take turns restocking and monitoring the box.
Ashtyn Sagely, Aubyn's twin sister and fellow troop member, says creating and maintaining a Facebook page for the Blessing Box has really helped get the word out that this resource is there for people in need. It also is a channel to let people know when the box is low on items and when it has been restocked.
"People really care about it," Ashtyn Sagely says. "It's getting used five to eight times a day." One girl's mom works at the church and parks near the box to keep an eye on it, plus people sign up to monitor the box and check on it once a week.
On a Sunday afternoon, as members of the troop were restocking the box with food, a woman in a car stopped to tell them how much the Blessing Box has helped her family get by when they've needed it.
"It feels nice to know you're making a difference in the community," Aubyn Sagely says. "It feels good to help."
Sign up to volunteer at facebook.com/brokenarrowblessingbox, where you'll find a form to monitor or contribute to the box.
A few cents, a big impact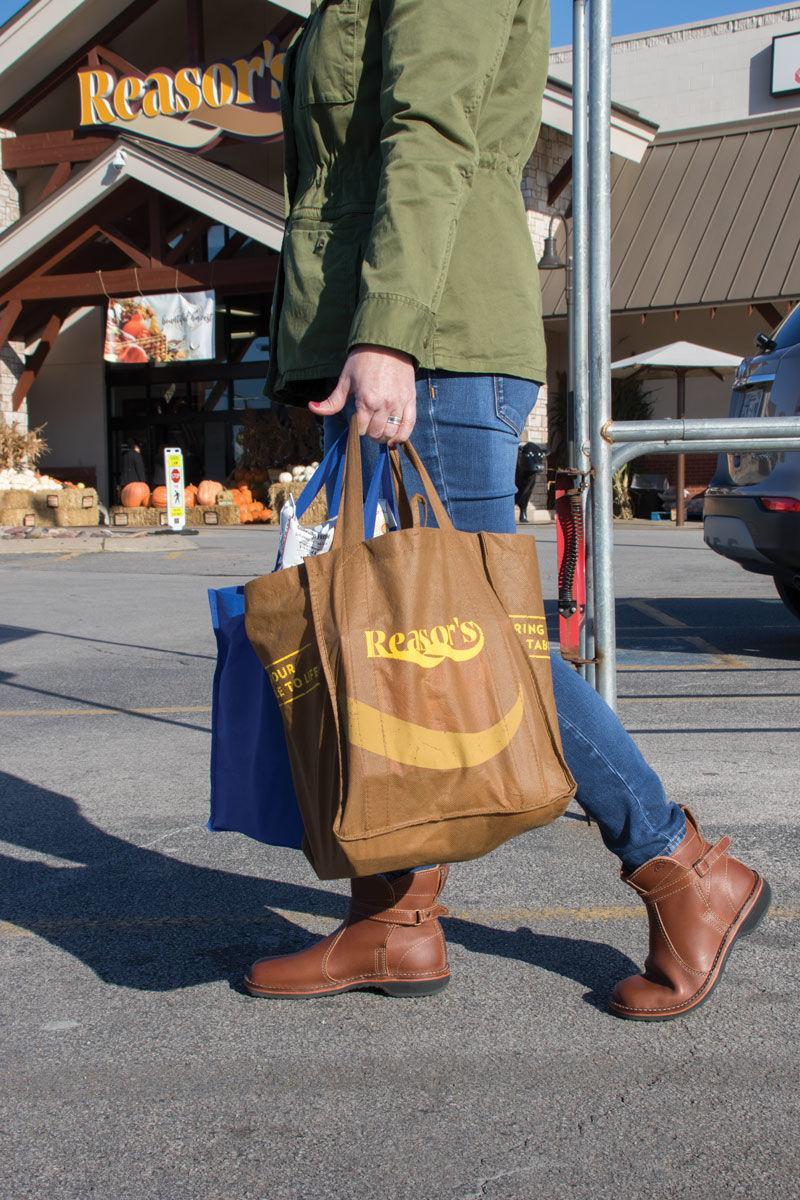 It's a simple question when checking out at a Reasor's grocery store with reusable bags: "Would you like to donate your bag credit?"
And the simple act of answering "Yes" means feeding families in need in Green Country.
When Reasor's customers forego plastic or paper bags for reusable ones, they receive a 6-cent credit for each. Eight years ago, the grocery store partnered with the Community Food Bank of Eastern Oklahoma on the Recycle Hope program, which allowed customers to donate their bag credit to the Food Bank.
"It actually turns into a pretty significant donation," says Greg Raskin, the Food Bank's communications manager. "It raises about $2,500 a month. That's $222,000 raised since 2011. That's almost 900,000 meals."
The Food Bank serves 24 counties in eastern Oklahoma. Raskin says although the food bank benefits from large benefactors and fundraising campaigns, the majority of the gifts it receives are smaller $5, $10 and $15 donations. Or in the case of the Recycle Hope program, pennies — but every cent counts.
"It may seem like a small thing, but if you're a senior who has trouble making ends meet, or a single parent with a child, it's huge," he says. "This is a great example of people helping their neighbors out. It's what it's all about."
The growing use of reusable bags offers customers an opportunity to live sustainably and give back — all they have to do is tell their cashier they want to donate their bag credit.
"It's such a small thing that has made such a huge impact. It cuts down on plastic, so it has environmental advantages, as well," Raskin says. "It's a great way for literally anybody to help out. You don't have to do anything but go grocery shopping and use your bag."
The gift of reading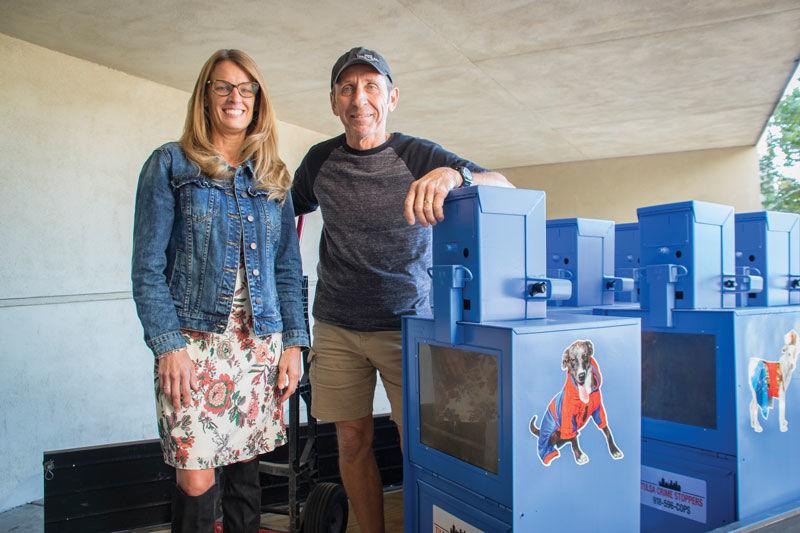 When Karen Gilbert worked at Tulsa's Wright Elementary School, police officers and firefighters would come into the school to read to students. Not only did this help the children's interest in reading, it also created positive relationships between the officers and the students.
"Sgt. Jennifer Murphy was coming in on a weekly basis because our school was on her beat," Gilbert says. "The kids would run up to her and hug her. They loved seeing her. So, if she did see a kid while on a police call, she already had that relationship.
"What better way to community police than to get to know the kids in your community?"
Gilbert, who is now executive director of Tulsa Crime Prevention Network, is not only bringing that model back into classrooms, but also expanding it into apartment complexes and after-school programs.
Gilbert also is setting up little libraries called Book Nooks in low-income apartment complexes. The Book Nooks are available to residents 24/7. "We want to build trust, build relationships, so kids see police officers as regular people," she says. Police officers are assigned specific days and times to go to the complex and read aloud. The Book Nooks are stocked with books that children and residents can borrow and exchange, similar to the national program called Little Free Libraries. "This will give kids the opportunity to work on literacy skills, especially if they don't have easy access to a public library," Gilbert says.
The Tulsa World donated 15 former newspaper boxes to serve as Book Nooks, which a police officer painted with a superhero theme with donated materials. A firefighter with his own print shop is creating and donating decals for the boxes, too. Crime Prevention Network also has received hundreds of donated books from different individuals, organizations, companies and groups, including the Tulsa Press Club.
"We've had so many people reaching out wanting to make a donation of books," Gilbert says. "The books were donated, the boxes were donated, the paint and labor were donated. Everyone is volunteering their time; this isn't costing us anything.
"It's what the community does. It's Tulsans helping Tulsans. That's what makes Tulsa so great. Everyone just steps up."
Tulsans interested in making a book donation can call 918-585-5209.