Even just the thought of running can evoke feelings of fear and dread for many, because it is usually associated with pain or perhaps a traumatic P.E. memory or two.
Running also often gets divided into narrow, black-and-white-type options: either choose to compete in marathons or remain a couch potato; become unhinged and participate in early morning races on holidays or actually enjoy life. And then there's the secret misconception that one must be chiseled like a Greek god of yore before attempting to step into a pair of running shoes, lest Brad from the basketball team invite all the cheerleaders to point and laugh. 
But there is a whole world of options in between these sleep-stealing scenarios, ones that include community and camaraderie, movement without misery and icy post-run beverages paired with easy, relaxed conversation.
Participating in a weekly walk/run group can be an excellent way to not only decompress from the 9-5 grind but also to meet new people and build new friendships and routines to look forward to.
Here's a rundown of some of the free, weekly groups around town that are perfectly suited for everyone across the athletic spectrum (and are also sans neck-vein-popping gym teachers and/or pompadoured bullies). 
She RUNS This Town
5:45 a.m., Tuesdays; 8 a.m., Saturdays (time subject to change)
For meeting location, message @coach.croft on Instagram or email coachbcroft@gmail.com
This is an excellent group for women looking to work movement into their week with other women, at a pace that feels comfortable. She RUNS this town is a national women's running organization, and the Tulsa chapter is led by running coach Becky Croft. With walking and running options available, Croft says the group is a safe space for women to come and make new friends, be encouraged and talk comfortably with no dudes around. She RUNS this town is a "no-drop group," meaning the group will adjust its pace so no one gets left behind. Workouts vary from week to week, but participants can expect a speed workout — meaning running faster for shorter distances — on Tuesday mornings and time on feet on Saturdays.
To learn more and see upcoming workouts, women may request to join the group at facebook.com/groups/sherunstulsa.
TU Track Night 
6 p.m., Tuesdays (warm-up begins at 5:45)
Hurricane Soccer and Track Stadium, 502 S. Delaware Ave.
Running coach Bobby Bomer has orchestrated a free weekly track workout at the University of Tulsa for 19 years. Rather than simply running repetitive long distances, each week participants can expect a structured speed workout created by coach David Brennan of the OU Tulsa Human Performance Lab. Sponsored by Fleet Feet, TU Track Night offers different pace groups and is great if you are looking to improve your mile time. But if you're just looking to get some movement in after the work day, the group is open to all abilities and fitness levels. There is also a walking group. 
More information and workouts posted at facebook.com/groups/tulsatuesdaytrack or at fleetfeet.com/s/tulsa/track.
Running Strong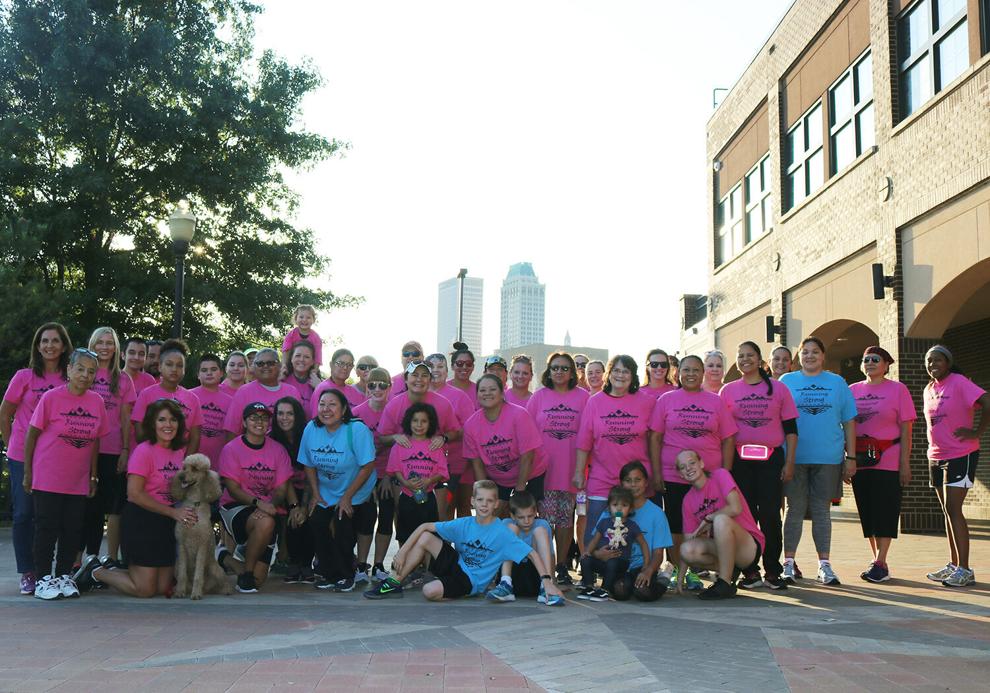 6 p.m., Tuesdays; 7:30 a.m., Saturdays
Tuesdays meet at Veteran's Park, 1028 E. 6th St.; Saturdays meet at Gathering Place sports courts, 33rd and Riverside (locations subject to change)
Put on through the nonprofit Indian Health Care Resource Center of Tulsa, Running Strong is a great, all-ages running and walking program designed to improve the health of Native families. Jennie Howard, Running Strong program coordinator, says the group places a strong emphasis on building up friendships and community, so they also will participate in occasional volunteer activities together. By joining the program and attending at least 1 practice a month, participants can qualify to have 10-12 races paid for per year. (CDIB card required.)
Those interested can email Jennie at jhoward@ihcrc.org, or Jordin Hackney at jhackney@ihcrc.org.
TOTs (Training on Turkey)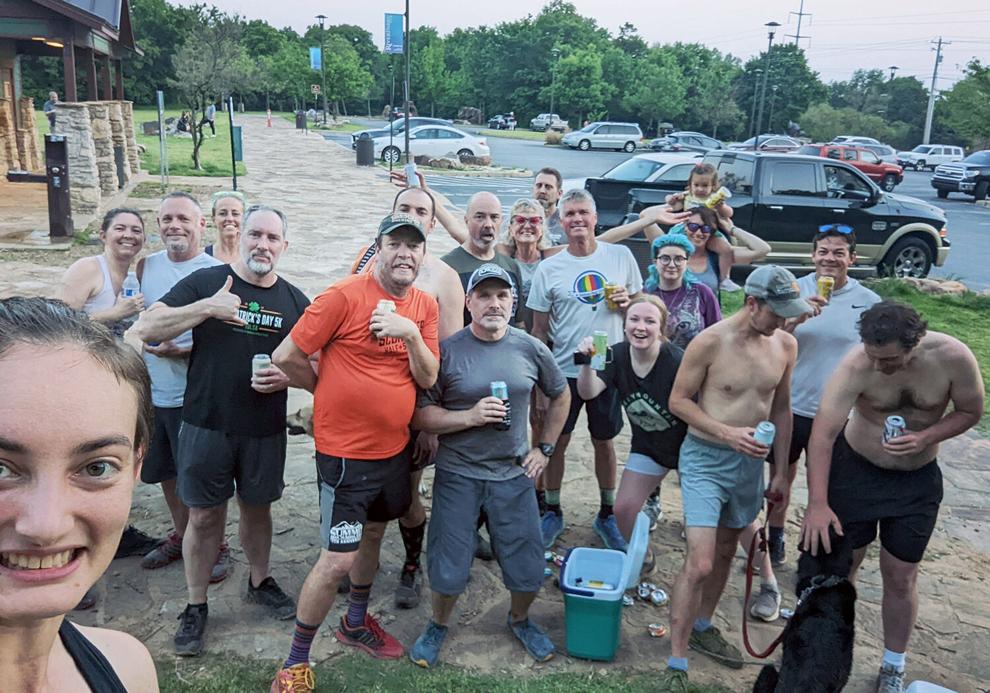 6:15 p.m., Tuesdays
Lower part of Turkey Mountain, 6800 S. Elwood Ave.
If you like your exercise paired with nature and beer can crushing, the Training on Turkey informal running group is perfect for you. Whether it's in the dark with headlamps or bundled up against the cold, TOTs meets all year long, rain or shine. Fromwalkers and hikers to novice trail runners and seasoned athletes, all are welcome to hit the trails and stick around after for beers shared from communal coolers.
Search "Training on Turkey" on Facebook or follow the TOTs Instagram account @tulsatots for more information. 
Track Club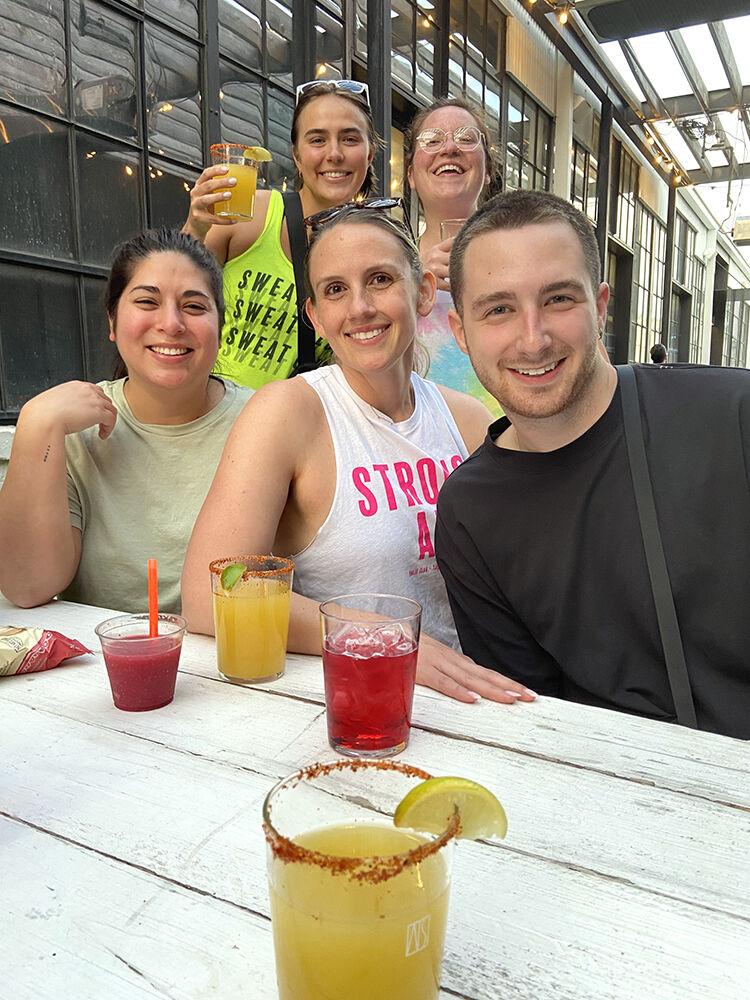 6:30 p.m., Wednesdays; 7 a.m., Saturdays
Wednesday meets at Sweat Club, 1515 E 7th St; Saturday meets at DoubleShot Coffee Co. (locations subject to change)
Sweat Club is a place for women intimidated by traditional gyms to work out comfortably, and the facility's shame-free, all-body celebrating mindset transfers over into its free Wednesday and Saturday Track Club component for both women and men. From walkers to parents pushing strollers to those who prefer to run, participants can expect to hit the pavement for approximately 45 minutes. And for those who would like, drinks are often enjoyed together post-run on Wednesday evenings at either Nothing's Left Brewing Co. or American Solera, and on Saturday mornings at DoubleShot. It's a great way to both break up the monotony of the week and kick off the weekend. 
Check out @sweatclubfit on Instagram for more information.
Tulsa Running Club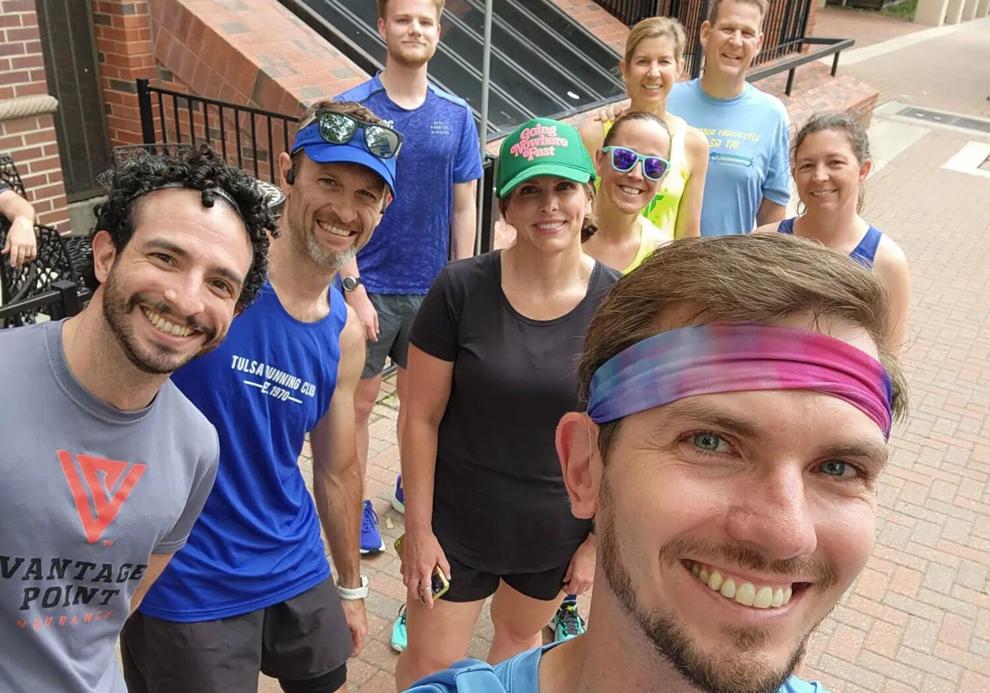 6 p.m., second Thursday/month; 9 a.m., last Sunday/month
Thursdays meet at a downtown bar/brewery (varies); Sundays at Turkey Mountain, 6850 S. Elwood Ave. 
Nonprofit Tulsa Running Club has worked to develop the city's running community and be a positive resource for runners since the 1970s. The club strives to serve as a network for health and wellness and focuses broadly on the social, recreational and competitive aspects of running. Welcoming all ages and running abilities, the group usually meets twice a month for two social runs — a Thirsty Thursday run downtown, where runs begin and end at a local micro-brewery, and a morning Sunday run/hike at Turkey Mountain followed by a complimentary DoubleShot coffee station.