If you live in midtown or south Tulsa, there's a chance you may be living on what was once land that belonged to one of the city's founding families, the Perrymans.  
Even today, more than a century between the first settlers and today's sprawling metropolis, vestiges of the Perrymans remain, in houses, parks, a cemetery, various landmarks — and untold dozens of descendants.
Just who were the Perrymans?
The family's legacy began with Benjamin Perryman, the son of a Welsh trader and a Creek Indian woman. 
Benjamin and his wife had six sons and two daughters before the United States seized the historic tribal lands in Georgia and Alabama and moved about 20,000 Creeks to Indian Territory, now eastern Oklahoma, in the 1820s. 
The Perrymans settled in 1828 near the Arkansas and Verdigris rivers, in the vicinity of Wagoner and Muskogee. The family raised cattle and ran a trading post, but after a cholera epidemic in 1848, the Perrymans moved to what had become Tulsey Town. Another branch of the Creek Nation, the Lochapoka clan, settled that area in 1836 when they built an initial council fire under a giant oak tree with embers carried from Alabama. That site, including the tree, is now a park at East 18th Street and South Cheyenne Avenue.
One of Benjamin's sons, Lewis Perryman, had four wives and between 16 and 19 children (records vary). Lewis' fourth wife was Ellen Winslett, and it was their sons George, Josiah and Legus who figure most prominently into Tulsa's early history.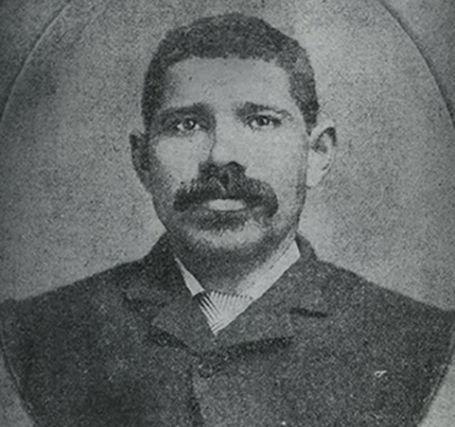 At one time, the Perrymans ran more than 3,000 longhorn cattle on more than 200,000 acres, covering all of what is now south Tulsa and beyond. They also planted 1,000 or more acres of corn for winter feed. George was considered "the Indian cattle king of the Creek Nation," according to "Chronicles of Oklahoma."
Josiah used part of George's house for a post office and became Tulsa's first postmaster in 1879. That history is recorded on a monument at East 41st Street and South Trenton Avenue. Visitors can relax in a small pocket park there.
Mail first came into Tulsa by horseback from Coffeyville, Kan., and later from Fort Smith, Ark. After the Frisco Railroad reached Tulsa in 1882, Josiah moved the post office downtown, near East First and Main streets, and later went into the mercantile business there. 
Legus became principal chief of the Creek Nation and served for many years.
Overall, the Perryman family history has enough characters, events and locales to satisfy any Hollywood script.
When the Creeks were first moved to Indian Territory, all land was tribal property and any Creek could use it.
All Creek land was held in common "and you just had to put a fence around it," says Robert Trepp, a family historian and great-grandson of George's son Mose Perryman. "The whole Perryman family ran cattle from Mounds to Chouteau. The only way to tell who they belonged to was by the brand that was on them."
That ended in the 1890s when the government decreed that all land be allotted to individual Creeks.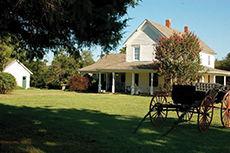 Mose was murdered in 1901 while in Texas on cattle business, but his widow, a white woman named Lula Dunbar, kept the house. The original home burned in 1910, but she had it rebuilt and remained there. She later remarried a white man named Hamilton.
Over the years, the Perryman Ranch fell into disrepair, but the late Monetta Trepp, a granddaughter of Mose, restored it. She grew up near Chicago but spent summers at the ranch with her grandparents. She inherited an approximately 30 percent stake in the ranch, primarily from her mother, Edith, then bought out other relatives and installed a friend, Wes Dickinson, as ranch manager. Although he still manages the property, Monetta's three sons now own it. Some of the descendants of the original Perryman cattle still graze on the land.
Monetta also worked with Donovan Hamilton, a retired history teacher, to compile a Perryman family tree. He and Monetta shared a grandmother, Lula Dunbar, and Hamilton says, "I was the first white baby born in the Perryman ranch house."
Lewis' son George, the famed cattleman, also built a "town" house in 1886 at East Sixth Street and South Boulder Avenue. He ordered lumber for the house brought in from Coffeyville by ox team.
George married Rachel Alexander, also a Creek, who was fondly known as "Aunt Rachel." She was noted as a cook and benefactor, who took in many children besides her own. The couple's daughter, Ella Perryman Kneedler, once recalled their home was "the only two-story house in town," and some of Tulsa's early schoolteachers boarded with them.
Another pioneer Tulsan, Lon Stansberry, once told a historian that George and Rachel Perryman raised 23 children in addition to their own seven. 
"If you were an orphan, you moved in with George and Aunt Rachel," Stansberry told an interviewer, Nina Dunn.
George died of a heart attack in 1899, but Rachel continued to live in the house and was noted for sitting on its porch, smoking a pipe. In 1910, a developer convinced her to sell the house to him. He agreed with her price of $60,000.
Rachel, who spoke little or no English, demanded cash, not a check. That much cash had to be brought from St. Louis. Once she received the currency, Kneedler once said, "She put it in her pocket as if it were an everyday affair and walked over and put it in the bank."
In 1912 that house was moved to make way for construction of a county courthouse, which was later razed for the Fourth National Bank tower, now Bank of America. The house was relocated to East 13th Street and South Elwood Avenue, where it still stands, although it has been remodeled and renovated over the years.
Another notable Perryman house is at East 31st Street and South Utica Avenue, a block north of the Perryman Cemetery, Tulsa's oldest private cemetery (see sidebar). Arthur Perryman built the large red brick home in the early 1900s. He was a son of Thomas Ward Perryman, another of Lewis' sons, who became a noted minister. The home was sold to a family named Brown and has changed hands multiple times but still is called "The Perryman House."
Arthur's son Robert "Bob" Perryman lived there as a child and recalls when all the houses on 31st Street between South Utica and Trenton avenues (the east side of Zink Park) were occupied by Perrymans. Bob, a Tulsa surgeon, also remembers riding horses from there to the Perryman grounds south to East 41st Street.
At one time, he says, his father and uncle owned a square block of downtown, between South Boston and Cincinnati avenues, from East Seventh to Eighth streets. It's now the site of the First Presbyterian Church.
Another Perryman house, on West 41st Street, is now a bed and breakfast called Cedar Rock Inn.
There are supposedly other Perryman houses, including some on or near East 41st Street, but Trepp says he has been unable to locate them. Many have been extensively remodeled.
Two Tulsa parks also have a Perryman heritage.
Formerly part of the Perryman pasture, Woodward Park was an allotment to Helen Woodward, whose father sold it to Tulsa for a park in 1909. As an adult, Helen tried to get the land back but failed. Zink Park was created with a gift of five acres from John and Swannie Zink in 1944, but Okemah Perryman donated an additional 10 acres in 1948.
Both Bob Perryman and Robert Trepp have stories about meeting Perrymans they didn't know.
At a party years ago, Trepp was chatting with a neighbor who said he lived near the Perryman Cemetery. 
"I said, 'That's my cemetery,' and he said, 'That's my family, too,'" Trepp recalls.
After he moved to a retirement village, Bob met another resident who said his wife was a Perryman — one Bob hadn't known. 
"There's a lot of them," he says.
Ten or 15 years ago, Trepp attempted to organize an annual reunion of Perrymans, but he says the family is "so intermarried with others" that "attendance has kind of dropped."
The Perrymans today
A current Tulsa telephone book lists about 40 Perrymans, but the lineage also is scattered among a dozen or more other family names. Some Perryman men had daughters who married into other families. Some Perrymans married within the Creek Nation, but others married white settlers, and some married former slaves.
Over the years, the heritage has spread to families named Trepp, Johnson, Porter, Hodge, Childers and other names. Family historian Robert Trepp says there are cousins in the Tulsa area who don't know each other.
Marking a new chapter
by Joshua Wagner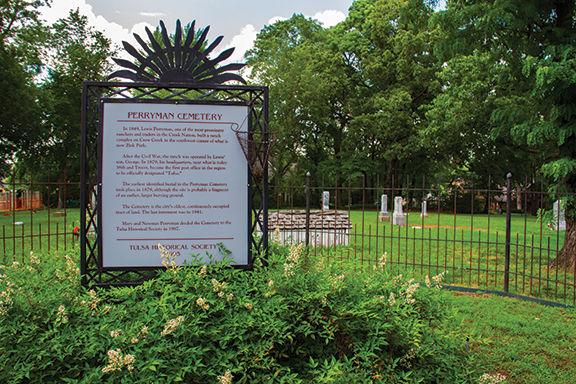 About 50 members of the Perryman family are buried in the small cemetery at East 32nd Street and South Utica Avenue, as well as unknown soldiers from the Civil War. 
With matching funds from the Daughters of the American Revolution, THS has added a dozen grave markers, finally marking about half of the cemetery's approximately 30 unmarked graves. The lost names and dates were added from transcripts of the stones recorded by a Perryman descendant in 1937.
Benchmark Monument Co. created the new markers, which were set in June, from marble custom cut into traditional shapes, says Ian Swart, THS archivist and curator of collections.
"The Tulsa Historical Society was deeded the cemetery in the 1970s to care for it and to make sure it was never moved and developed," Swart says, adding that THS plans to erect markers at all the gravesites.
THS will host a cemetery rededication ceremony on Sept. 6, the anniversary of Legus Perryman's election as chief of the Creek Nation. Legus' marker is one of the dozen new markers installed at the cemetery.