The year 2020 will likely go down in history books as one of the most fragile times in our city due to the novel coronavirus COVID-19. Tulsans have gone above and beyond during the pandemic being resourceful, courageous and compassionate. TulsaPeople accepted nominations from the community and chose to recognize 20 for their efforts.
Heath Tye and Kelly Mull, Tulsa Fire Department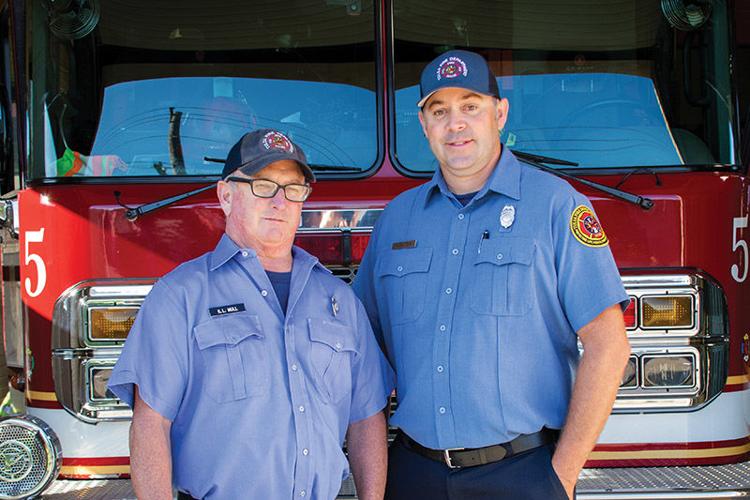 In the early stages of the COVID-19 outbreak, firefighters and business partners Tye and Mull realized they might have a product that could not only help slow the spread of the coronavirus, but also potentially save lives.
As owners of Royal-Grow Products, a biological and fertilizer business, and Bullhollow Farms, a poultry farm, the pair had looked for a solution to clean their farm's water. That's when they found hypochlorous acid, which they thought would address the issue of sanitization of equipment for first responders.
They met with Tulsa Fire administration and proposed their idea, let the department borrow their machine and donated large quantities of the product to get TFD started.
After administration determined the best way to spray the product, all Tulsa Police vehicles, the 911 dispatch center, water treatment plant and many other city facilities were treated.
The pair has been featured in Firehouse Magazine and contacted by departments all over the country asking for help.
"It is nice to be recognized, but ultimately our goal was to help people," says Tye, a firefighter for 14 years. "We knew there was a shortage of safe chemicals, and we knew we could make a large amount of organic and safe product to use around people and get it all over the city and the state to help people."
The product and equipment will be used indefinitely, not only to fight coronavirus, but also to clean and decontaminate gear, apparatuses and facilities.
Susan Flores, Cancer Treatment Centers of America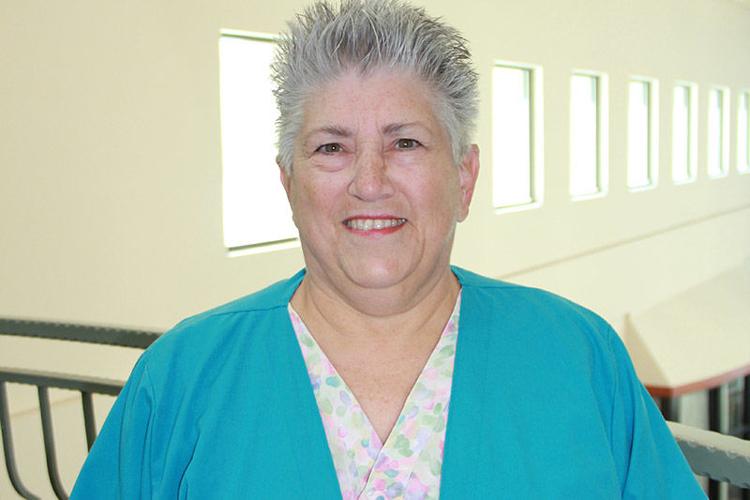 Flores is a certified occupational health/infection prevention registered nurse at CTCA-Tulsa. As the COVID-19 pandemic unfolded, Flores' day-to-day responsibilities changed drastically to play a vital role in educating not only the facility's staff and patients, but also caregivers, contracted staff and vendors. As a member of local and corporate committees, she created policies and procedures that met all guidelines set forth by the Centers for Disease Control and Prevention, the World Health Organization and the Oklahoma State Department of Health. Those policies included PPE training and conservation, front-door screening procedures, antibody testing for stakeholders and developing a plan for a possible surge in cases.
"The main concern heard from both staff and patients was regarding their protection from the virus," Flores says, pointing to masking and screening as top priorities. "The staff also was concerned about the availability of PPE for their use."
Susan worked with staff and organizations to source outlets and donations of personal protective equipment. She volunteered to collect more than 600 handmade masks from community volunteers for CTCA employees, arranging for them to be cleaned and distributed. She came in on her days off to help create processes for various formalities and helped coordinate education on the pandemic through multiple formats and distribution sites in Tulsa's facility.
Adel Ghuloom, M.D., Oklahoma Heart Institute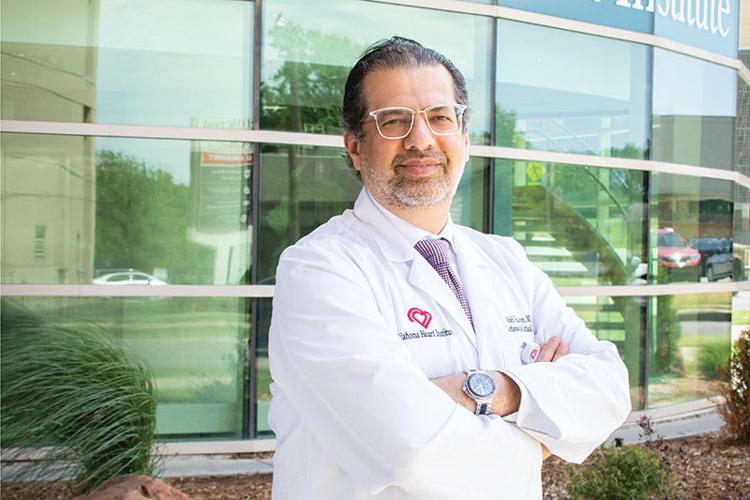 As the medical director of the cardiovascular intensive care unit at Oklahoma Heart Institute on the Hillcrest campus, Ghuloom worked long hours in the hospital's COVID unit despite many questions about a virus the world is still trying to understand.
One night, Ghuloom donned his personal protective equipment and spent the night in a patient's room because he was too worried to leave her bedside.
"That's just what Ghuloom does; tirelessly working to ensure patients have the best outcomes," according to his nomination from a fellow Hillcrest employee. "He believes the human touch is just as important as taking care of patients' medical needs."
At press time, Ghuloom reported the patient he watched over that night has slowly improved; she remains critical but is stable.
Ghuloom, who has been with OHI for about two years, says that for his patients — COVID and non-COVID — he is honest yet hopeful when speaking to them.
"I want them to understand their condition, but I also want them to know that I and my team will do everything in their power to help heal them. I think patients are often most scared of the unknown, so I think it helps if they understand."
In his time as a physician he has been a part of many cases once thought as hopeless, but cutting-edge technology and medical expertise have seen them through to recovery.
"I am very proud of the work we have done during this pandemic," Ghuloom says. "The medical community worldwide has come together to share knowledge so we can all benefit and improve patient outcomes."
Rita Gallardo, Iglesia Hispano Victory and La Cosecha Inc.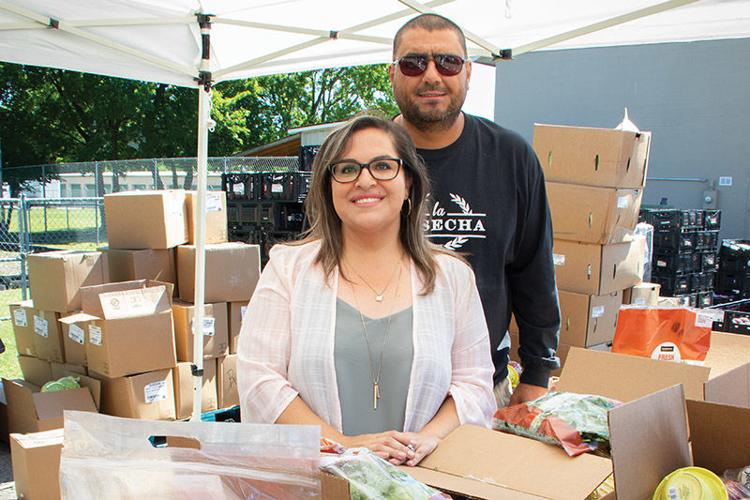 Gallardo immediately responded to the COVID-19 crisis by tripling down on basic needs relief — food, pantry items and cash assistance for bills — through La Cosecha, an arm of the church that supports community members in need.
As vice president of the corporation, "Gallardo has been providing food and other essential supports for thousands of families each week, quietly, reliably, without fanfare. What she has accomplished is completely miraculous," according to her nomination by a philanthropy executive.
La Cosecha, which means the harvest, was already an integral part of the church's outreach. For the past five years it has averaged assistance to 300 families per week. With the coronavirus, that outreach grew to 2,000 families each week. Her husband, Oscar, serves as president of the corporation and runs the pantry, working to sew the community into the fabric of this mission. The majority of those assisted don't attend Iglesia Hispano Victory.
"This is open to anyone," Gallardo says. "We don't require anything."
La Cosecha has partnered with the Community Food Bank of Eastern Oklahoma, GoFresh and other organizations for grocery donations, with the George Kaiser Family Foundation providing cash assistance.
If La Cosecha doesn't have a way of helping someone, Gallardo says they try to point the person to a place that can.
"We may not be giving them a permanent solution to their situation, but we can help them get through this rough patch," she says.
Irene Brown, Oklahoma Methodist Manor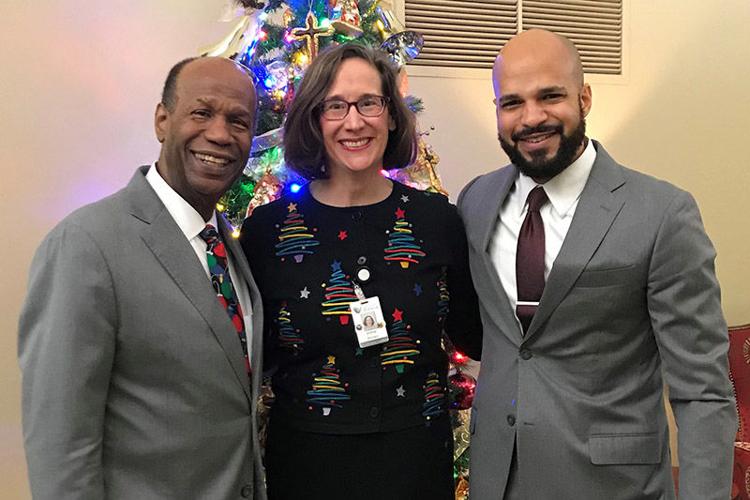 "In my opinion, isolation and stagnation are the biggest dangers of aging," says Brown, Oklahoma Methodist Manor's life enrichment coordinator. "Getting outside of oneself is crucial to continuing to thrive."
With the onset of the pandemic and quarantine, Brown was forced to "think outside the box" for entertainment and enrichment activities. One of those was a virtual spring drive across Tulsa. Typically this is an annual tradition that residents look forward to, so Brown knew she needed to make this a reality. She reached out to the community for photos of their yards and blooms. She drove around Tulsa with her daughter for hours getting video to use.
Other activities she orchestrated included a daily community prayer, scavenger hunts around campus, a Stations of the Cross walk-around and weekly brain teasers. She also called on residents to fill "the interim," as she called it.
Brown says residents sat on their balconies for hymns and prayers, as well as contributed jokes, puzzles and other tidbits for newsletters. Once small group gatherings were allowed, residents opened their home gardens for guided tours.
Chris Bernard, Hunger Free Oklahoma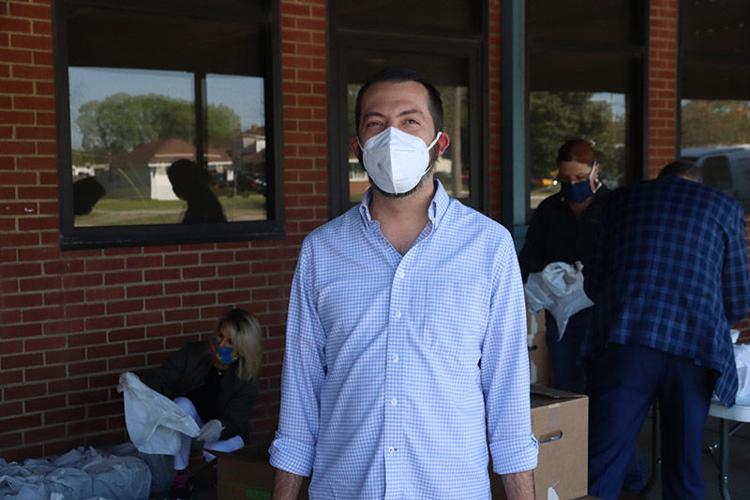 As executive director of Hunger Free Oklahoma, Bernard led an organization "with grace and humility," according to his nomination from a fellow community advocate.
Working with Director of Operations Michelle Brobston, HFO created Tulsa Kitchens Unite, a crisis intervention solution to feeding Tulsans through the kitchens of local restaurants and caterers while keeping the restaurant kitchens open, workers paid and families fed.
Throughout the pandemic HFO provided more than 30,000 meals per week through 22 Tulsa restaurant partners and distributed them at 35 Tulsa Public Schools meal sites, two Union Public Schools locations, and more than 10 other community sites.
"We are currently funded to keep the program running through June 26, but believe that the need for the program will continue through the summer," Bernard says. "We are currently exploring additional funding options, including CARES Act dollars."
The organization, founded in 2016, also launched a statewide food resource page and SNAP enrollment assistance hotline to help those struggling to pay for groceries.
"In normal times food insecurity is not as visible to the more fortunate," Bernard says. "This pandemic showed many people that one crisis could put them in the same position that so many Tulsans find themselves in regarding food insecurity. I think it also showed that it takes all of us to address the issue and that without crucial programs like SNAP or child nutrition programs, like summer meals for kids, the situation would be profoundly worse."
While the situation changes daily, needs remain high because of the job climate.
"If you add that to the eviction crisis, utility bills and other financial struggles that piled up during the pandemic, food is the easiest thing to cut back on to stretch your budget even though it has profound impacts on health and productivity."
Bernard says HFO is focused on a dual approach: connecting families to long-term food resources, such as SNAP, and crisis intervention food resources, such as Tulsa Kitchens Unite.
Colleen Stice, Meals on Wheels of Metro Tulsa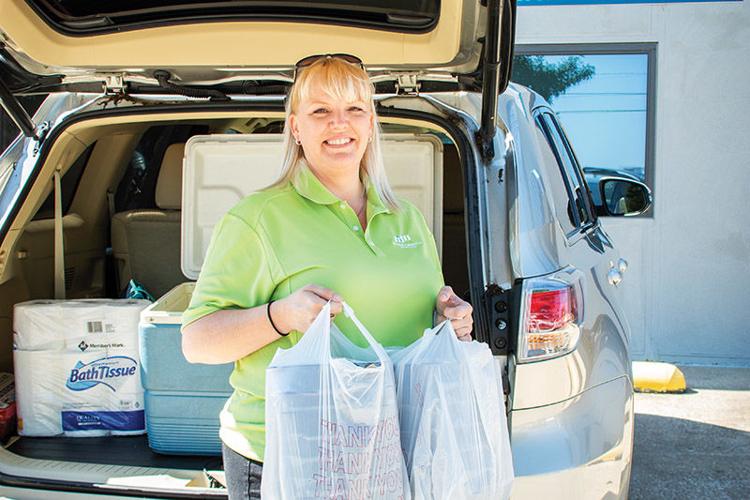 As a Meals on Wheel employee, Stice serves as care navigation coordinator assessing client needs to connect them with community resources such as food pantries, medical assistance and mental health services. When the pandemic hit, COVID-19 highlighted Stice's "boundless capacity for compassion and selflessness," according to her nomination by a community member. She volunteered to deliver meals to clients who tested positive for the virus or had contact with someone infected and were self-quarantining.
The MOW team decided it would have one person deliver to these individuals: Stice. She delivered enough food for each adult in the home to have two meals a day. Through a partnership with the district, those with Tulsa Public Schools students in the home also received two additional meals per child.
Additional wellness checks were handled by more than 200 volunteers who called clients to discuss how they were doing.
"When one of those volunteers is concerned with anything that might be going on with a client, I'm the one who follows up," Stice says. Some needed help picking up prescriptions; others needed microwaves to heat the meals. Many needed toilet paper and paper towels.
Dan Moran, Fab Lab Tulsa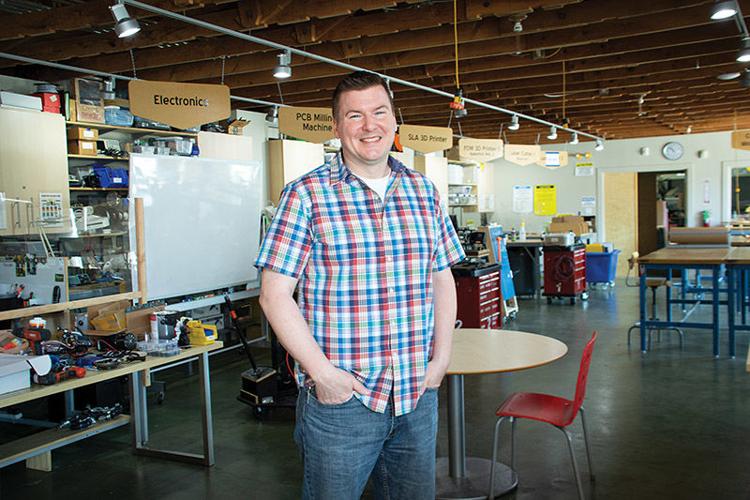 As laboratory manager, Moran led Fab Lab Tulsa's response to the personal protective equipment shortage. Numerous entities reached out to Fab Lab to create three different forms of PPE projects in March and April.
"In the course of 18 days, following the initial requests, our staff managed all three projects simultaneously and worked intensely to develop designs, prototypes, materials and processes to address the unique needs of each one," Moran says. "Face shields were ultimately our most successful project of the three."
Over those 18 days, Tulsa County's COVID-19 cases rose from 23 to 313, underscoring the urgency of the projects.
"Once our prototypes and processes were proven and we had all necessary supplies in hand, our staff and volunteers managed to reach a production peak of 750 face shields per day."
Fab Lab staff ultimately prototyped, fabricated and delivered more than 2,600 face shields for Ascension St. John, LIFE Senior Services, OU-TU School of Community Medicine, Sequoyah Elementary School, Happy Hands Education Center and LIFE Senior Services.
With the objective to produce PPE that met the same function and requirements of the original items they intended to replace, Moran says the team worked hard to match materials while also ensuring functionality with the lab's machinery and fabrication processes. Face shield prototypes used materials sourced from office, art and fabric suppliers.
With the rapid development of nationwide small-scale and D-I-Y PPE manufacturing, particular types of raw materials were in high demand. Moran and the team adapted designs to work around supply shortages and sourced materials from new alternative suppliers.
"Fab Lab Tulsa is grateful it was able to make a small contribution to addressing local needs during the coronavirus pandemic," Moran says.
Delia Kimbrel, Ph.D., Impact Tulsa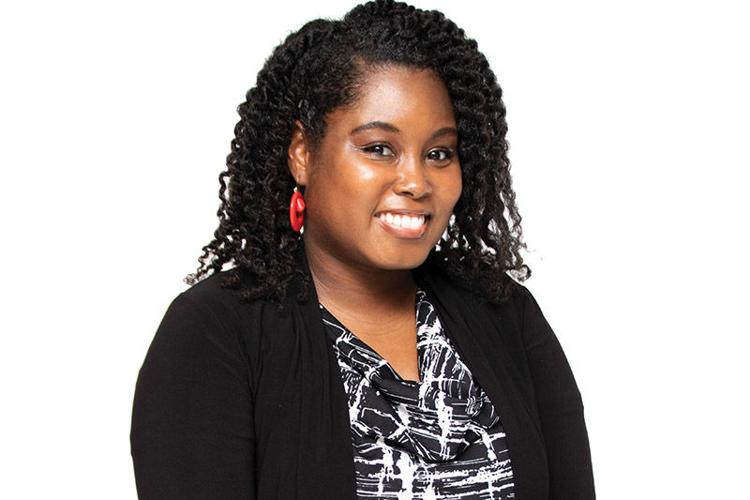 As the director of research and analysis for Impact Tulsa, Kimbrel has worked at the center of addressing internet access gaps in the city. The Tulsa Internet Taskforce is being led by Nick Doctor, the City's chief of community development and policy, and Jonathan McIlroy who leads Tulsa Public Schools' data strategy and district performance. The Taskforce is charged with addressing this digital divide.
According to Kimbrel, Tulsa has about 57,000 households without a cable, DSL or fiber line; There are about 26,000 households without any connection to the internet of any type, including a phone plan.
"At the start of COVID-19, the school districts expressed concerns with launching their remote learning plans and wanting to ensure that all students had access to internet and devices while at home," Kimbrel says. "At the same time, Impact Tulsa's research team in partnership with TPS' data team and Tulsa's Planning Office pulled internet access data by census tract to help school districts and community partners understand the nature of internet access and disparities among students and in the neighborhoods where the students live."
Maps were created to visualize the landscape of internet access in Tulsa, which was presented to school districts and community partners to assist in targeting families for improved connectivity. Kimbrel adds African Americans and other non-white racial groups have lower access, as well as geographic disparities with certain neighborhoods experiencing systemic inequities like poverty and limited transportation.
"There are many reasons why internet access disparities exist," she says, such as high subscription costs, needing to have a deposit, credit issues, eligibility challenges related to documentation or being unaware of low-cost internet options.
The Taskforce's goals include strategizing, aligning cross-sector efforts, and seeking private and public support to eliminate the barriers and increase access to internet connectivity. Already, the Taskforce has plans to launch a communications campaign to students, families and teachers, working to make low-cost internet programs more accessible, and developing ways to amplify Wi-Fi at public locations, like multi-family complexes and in key areas for broader community access.
Kimbrel hopes to see Tulsa as a "Digital Inclusion Trailblazer" and as a city where everyone has "the information technology capacity needed for full participation in our society by implementing intentional strategies and investments that will eliminate historical, institutional and structural barriers to access."
Laurel Williston, M.D., Good Samaritan Health Services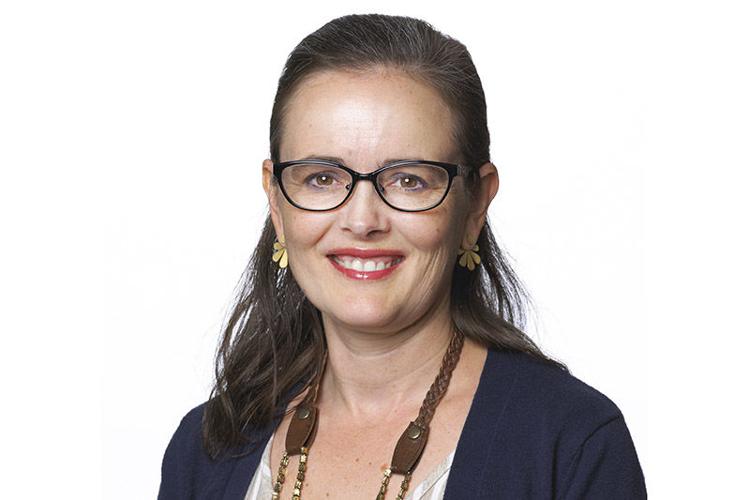 Good Samaritan provides comprehensive primary care to the medically underserved in the greater Tulsa area at multiple clinic sites. As medical director, Williston was integral in setting new protocols for medical staff and volunteers under COVID-19 to ensure patients still receive care.
According to her nominations from multiple team members, "She has been a leader in overcoming many obstacles in a very uncertain and changing environment, and an encouragement and inspiration to her team."
During the early days of the pandemic, Williston says Good Samaritan chose to treat many patients over the phone if they had stable conditions, and shifted many of its clinic sites to alternate locations to accommodate social distancing.
"We received incredible support from many in the community, which made it possible for us to continue our services in this challenging time," she says. For example, a grant allowed the nonprofit to purchase personal protective equipment, which was added to PPE donations.
Good Samaritan's partnership with In His Image Family Medicine Residency, of which Williston is faculty, allowed for coordination of its COVID-19 response in conjunction with Ascension Medical Group. Williston credits the extensive Good Samaritan team "as we adjusted our response at least weekly, almost daily at some points, as this pandemic unfolded."
Kathy O'Dell, Ascension St. John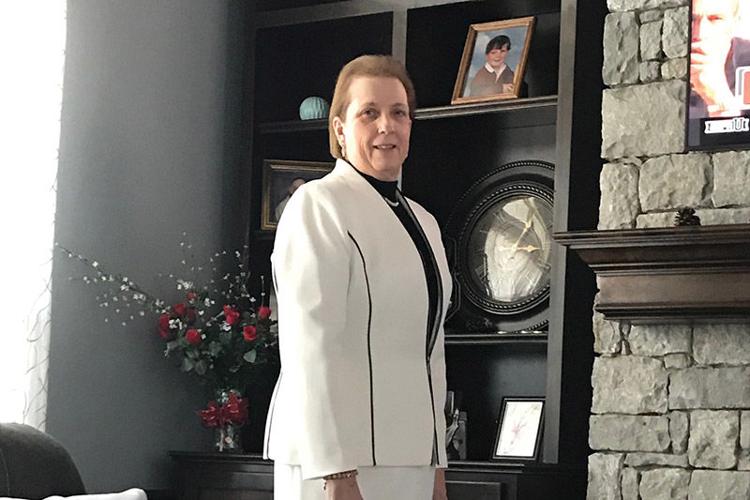 O'Dell's post as incident commander means she was the chief of Ascension St. John's emergency structure, Incident Command, tasked with navigating operations around COVID-19.
For 66 days straight, with many long hours, "Kathy's leadership went above and beyond," according to her nomination from a fellow Ascension St. John team member. She oversaw all elements of response for the system's six hospitals, as well as clinics and outpatient areas. O'Dell is the hospital's director of emergency, trauma and critical care.
An emergency health care veteran of 35 years, O'Dell claims she loves "to make calm out of chaos." She led a team of section chiefs and made myriad tough decisions at all hours of the day and night.
"We worked together in the command center seven days a week in the beginning to provide direction and daily communication to every leader and every staff member within the health system," O'Dell says. "This communication was essential to establish new, normal operations during this time as well as educate staff in proper guidelines to keep them healthy and safe."
An ICU COVID-19 unit and a medical COVID-19 unit were established at St. John Medical Center, and Incident Command collaborated with other health systems and emergency medical service providers — a move O'Dell calls critical.
"We knew that in order to respond effectively and keep the Tulsa community safe, we had to work together," she says. "We met with the other leaders in our community to share concerns and best practices for safety recommendations, treatment plans, PPE conservation, and other logistics and workforce issues. We provided reports and data to the city, county, state and federal authorities concerning the number of COVID-19 patients and the severity of their disease processes."
Lauren Holder, Tulsa SPCA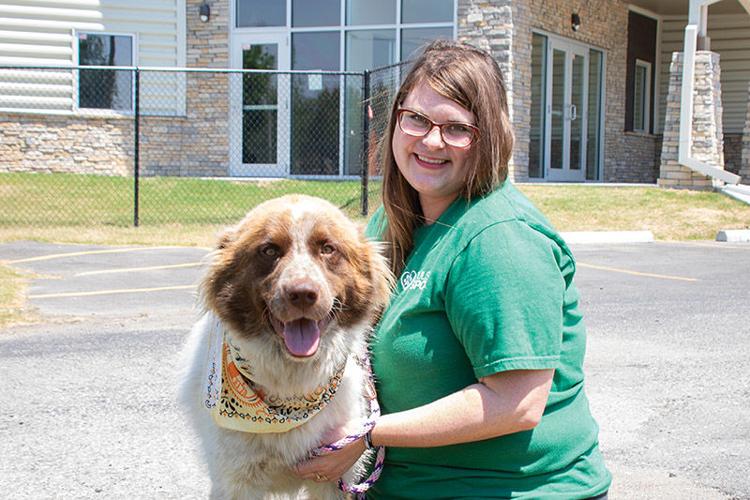 Holder was instrumental in getting 100% of Tulsa SPCA's adoptable dogs and cats in foster care by March 26, "both because they do better in home environments and also to minimize staff interaction and contact with each other and the public," she says.
The organization leaned on its foster homes and posted on social media for help. As foster program manager, intake specialist and clinic assistant, Holder and an expanded team were drowning in applications because of the response.
"We started with 117 animals, and between the (six) adoptions and community response to foster parents, we were able to place the other 111 in approved foster homes."
And there's more good news: Most have already been adopted.
Tulsa SPCA has had to cancel walk-in adoptions, and adoption events have been put on hold indefinitely. Those interested in adopting should reach out to the organization or submit an application to start the process. Recently, public clinic services have resumed.
Sean Jarrett, New Jerusalem Tulsa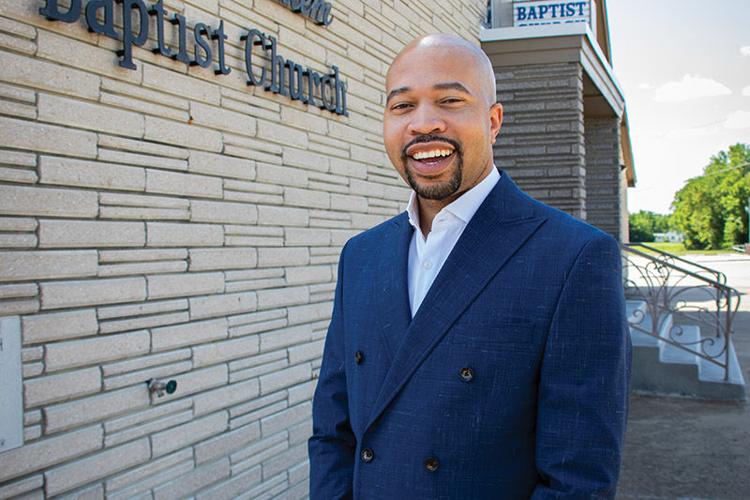 Even though his church already feeds the community through its pantry program, pastor Jarrett wasted no time in launching a response to suffering due to the impact of the coronavirus.
He started by purchasing a truck from Feed the Children to feed 400 families from the area, including at the Comanche and Mohawk Tulsa Housing Authority sites. Then his congregation partnered with Friendship Church and Metropolitan Baptist Church to launch "Serve the City."
With funding from the George Kaiser Family Foundation, each weekend anywhere from 800-1,000 families arrived to receive food.
"We already knew that food insecurity in north Tulsa is a huge issue," Jarrett says. "You put COVID on top of that, with people being laid off and their children being home for an extended amount of time, and it opened our hearts to what we should be doing."
Jarrett stresses the importance of partnerships and buy-in from the local community.
"You do more together, always," he says, adding that each weekend 50-60 individuals volunteered their time. Community partners include Tulsa Police, Black Tulsa firefighters, fraternities and sororities. "I knew if we came together … we could serve much more than I would ever be able to impact."
Originally from Little Rock, Jarrett says he has never seen a city more segregated, leaving certain communities forgotten, under developed and under funded. "It's really what makes me committed to being a part of the rising of north Tulsa."
Chelsea Foreman, Domestic Violence Intervention Services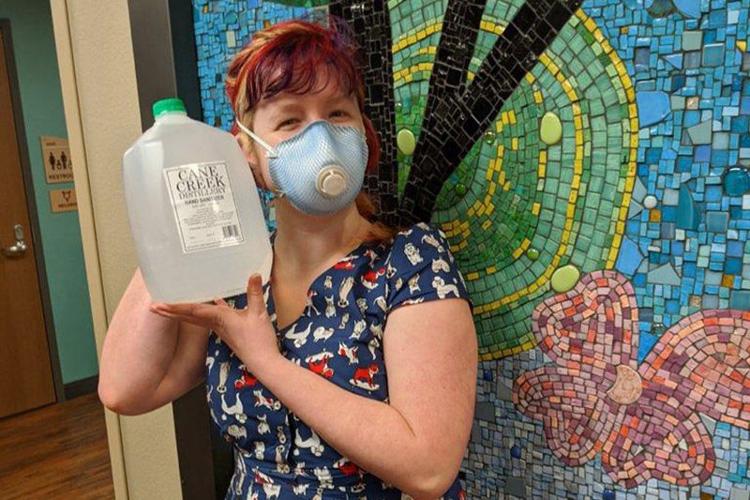 As the assistant shelter director for the past six years, Foreman has worked with the DVIS team to implement a crisis texting line for those experiencing domestic violence.
"We know there are immeasurable barriers for many survivors to access support, and part of our mission at DVIS is to remove as many barriers for domestic violence survivors as we can," Foreman says.
DVIS receives messages for help through Facebook and email and knew there needed to be a better way to ask for help when it isn't safe to call, she explains. Then some "serendipitous catalysts" came to be in the last few months. The George Kaiser Family Foundation provided the financial resources for the texting software, and 211 established its texting line and agreed to provide technical support to the one for DVIS.
"Then COVID happened," Foreman says. "We saw a reduction in calls during the stay-at-home order to our crisis line and knew that domestic violence was still happening — domestic violence has been shown to increase in high-stress situations and times of economic instability — we just weren't hearing from the survivors. That realization was the final piece that led us to push the texting service through as fast as we could."
Two weeks after the technology was functional, the texting team was trained and began accepting texts. The team responds to texts from 8 p.m.-1 a.m. every night, as research shows this is one of the highest crisis text messaging times for other lines in the U.S.
Survivors text SAFE to 1-833-338-5763 and the message is passed through to one of nine advocates, including Foreman, who correspond with the survivor offering safety planning and resources.
"Our crisis line staff are trained and available to talk through what you are experiencing and either help you halt what is happening or work with you to identify the tools you have to build the foundation for your next steps," Foreman says.
At the shelter, a team of more than 30 — from advocates and counselors to cooks, maintenance and children's staff — kept the facility open and safe for survivors during the pandemic.
Mi'Shell Garrett, Tulsa Boys' Home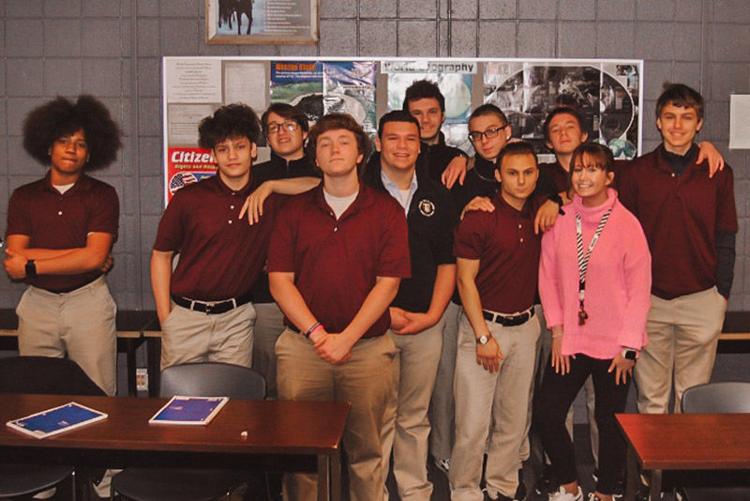 At 24, Garrett never thought she would be an essential anything. As a residential youth care professional at Tulsa Boys' Home, she oversees the care of 10 boys ranging in age from 12-17.
Typically, boys go on outings to basketball games, the zoo and parks. They have visits from case workers, siblings or parents. COVID-19 forced TBH administrators to quarantine the campus for three months, only allowing staff and essential workers onsite.
"Our No. 1 priority is to keep them safe, but it's hard to explain that to a 12-year-old who has already had so many challenges," she says.
Garrett decided to solicit donations from the community for extra toys, board games, books, old video games — anything to keep her boys entertained during the crisis. She often worked 12-16-hour days to help alleviate downtime for the boys.
"I was just really leaning into the fact that this is affecting them way more than me," Garrett says. "I can go home, Zoom with my friends. But they don't have the option to leave."
Was it stressful? Absolutely, Garrett admits, but this time also gave her the opportunity to get to know the boys more and interact with them in new, creative ways, mentioning a Zoom call they conducted with her dog.
But her charity doesn't stop at the pandemic. For Garrett's birthday in July she is doing another fundraiser for TBH. Since the boys are into music, she wants to buy every boy on campus a MP3 player.
Kelly VanBuskirk and the COVID-19 Incident Response Team, Tulsa Health Department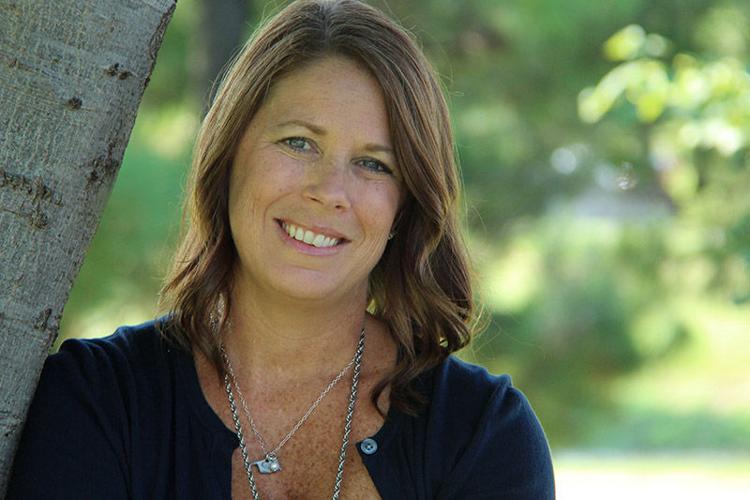 According to her multiple nominations from fellow THD staff, VanBuskirk has demonstrated unwavering commitment to protecting the health of Tulsa County residents. She oversees the response team at the Tulsa Health Department, including epidemiology and contact tracing, COVID testing operations, and emergency preparedness and response.
One nomination expresses VanBuskirk as "extremely thorough, dedicated and passionate about protecting health."
But VanBuskirk is just one person who continues to be on the scene during this unprecedented pandemic response. The entire THD team is dedicated to protecting the health and well-being of Tulsa County residents.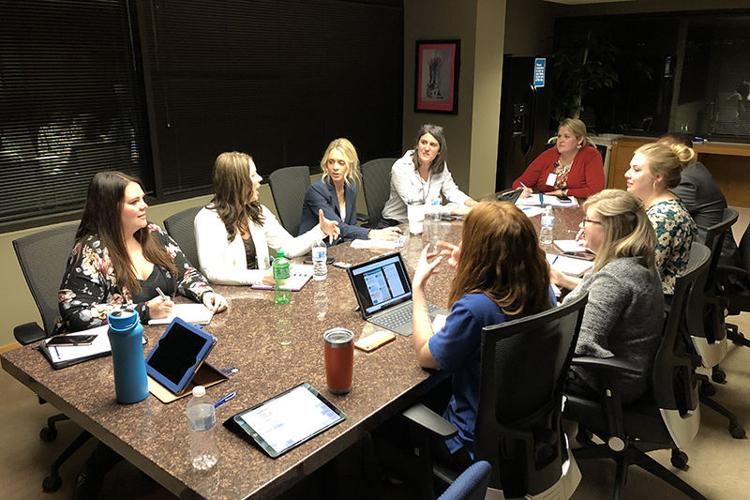 The communication department provides updates to the public in order to make appropriate, informed decisions for themselves and their families. The COVID-19 phone bank operators receive a plethora of calls from citizens ranging from basic questions to more complex, detailed calls.
THD epidemiologists and disease investigators are tasked with confirming positive COVID-19 tests with individuals or notifying someone that they have been in contact with a positive case and may be at risk for developing the virus. These epidemiologists dispel fears, answer questions, and grieve and mourn alongside the clients they serve.
Nurses don personal protective equipment and are on the frontline to perform nasopharyngeal swab collections on clients suspected of having COVID-19, while those in support roles ensure the paperwork is accurate, the environment is safe, and help provide direction and support to the nurses.
The Long Term Care Task Force visits the very high-risk settings, such as nursing homes and assisted living centers, to test the residents and staff while also providing education and infection control consultation to the facilities.
Madeleine Eller, Lone Wolf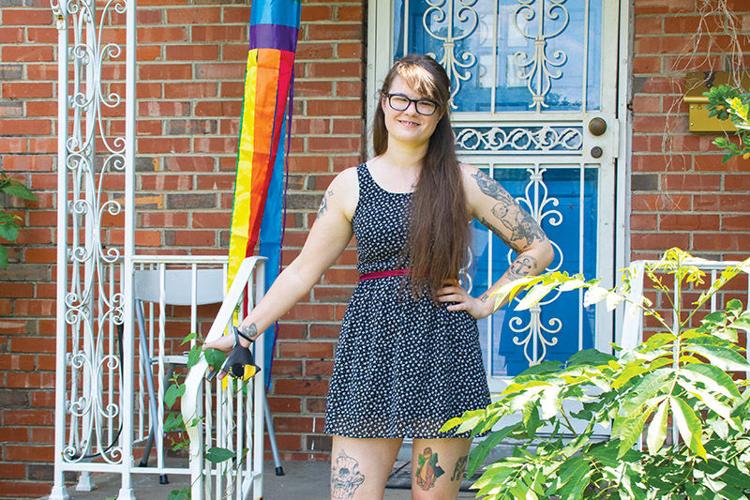 Although Eller was able to continue working during the pandemic, she knew she needed to help her neighbors and fellow restaurant industry folks whose bank accounts could not cover all their needs. She began preparing free meals daily for anyone in need at her own cost and on her own time. According to her eight nominations, she has fed more than 400 people with no-contact porch pickups of meals and baked goods and "deserves all of the recognition."
A baker by trade, Eller says, "I felt it was important to include a sweet treat as well with the meals I was offering," such as banana nut bread, blueberry cobbler or pear cake.
Eller sourced monetary, to-go ware and ingredient donations from the community, vendors and local restaurants, but much of it came from her own pocket.
"On a daily basis during the first month of the pandemic I would make between 80-100 items a day and feed those out to households and individuals in need," she says, adding that this slowed to 50-60 items a day once businesses started reopening.
The recipients of her meals and the community at large were generous, as well. Eller says the kind words, love and donations she received while doing this good deed were what kept her going through such a difficult time.
"I made a lot of great friends through this experience who want to make our hometown better for us all," she says. "I felt this was a great lesson for us all on what it means to be a community, and I am proud to have been a part of the process. I just wanted to do my part to contribute."
Tulsa Public Schools Operations Team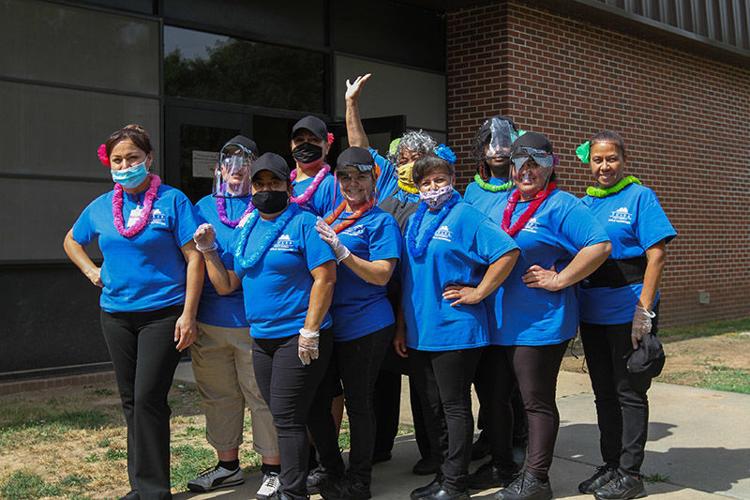 This 1,100-member team consists of custodians, groundskeepers, plumbers, electricians, child nutrition staff, bus drivers and mechanics. It provides critical support to the district's 6,000 staff members and its 40,000 families.
In approximately five days, TPS created a city-wide meal service program at 210 sites across Tulsa — 40 school sites and 170 bus stops. The team worked through the logistics and staffing of these locations, while working with the state to generate waivers that allowed parents to pick up meals without students present, and families could receive more than one day of food at a time.
On average, 20,000 breakfast and lunch meals were distributed each day, eventually growing to serve 871,521 breakfast, lunch and supper meals over an eight-week period. The team has driven 17,480 miles providing these meals, while also disinfecting 8.4 million square feet every day.
Under Student and Family Support Services, a bilingual wellness care line for TPS employees, parents and students was set up to provide referrals for mental health assistance, social services, food and groceries. This service will continue throughout the summer.
Mousumi Som, D.O.; Oklahoma State University Medical Center and OSU Center for Health Sciences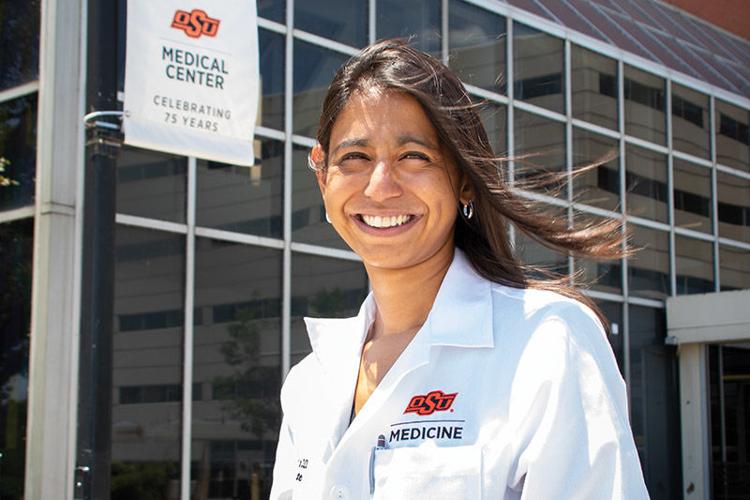 As chief of staff and a frontline worker at OSU Medical Center, Som says her hope during this unprecedented time has come from seeing recovered patients return to donate plasma to help other COVID patients, in addition to the sense of collegiality within state.
"When you see everyone forgetting what system you work for or what color jersey you support on the football field it reminds me why we are here and what we can do when we work together," Som says.
As a faculty member with OSU Center for Health Sciences, her leadership and guidance ensured training was not interrupted for residents working in the hospital. Personal protective equipment was acquired so duties didn't cease, while restructuring of the faculty structure ensured residents were working alongside a physician for comfortable management of COVID patients.
With uncertainty surrounding the future of the novel coronavirus, Som says this unique training is invaluable.
"It is important for our young physicians to be able to be nimble, as health care does not always follow a playbook. If they are not trained under our watchful eye, we have done them and this state a disservice."
Som also participates in OSU's Project ECHO COVID-19 program, disseminating the latest COVID information and best practices to physicians across Oklahoma so they are prepared and informed.
Warren Clinic leadership and the staff of Warren Clinic Broken Arrow Elm 460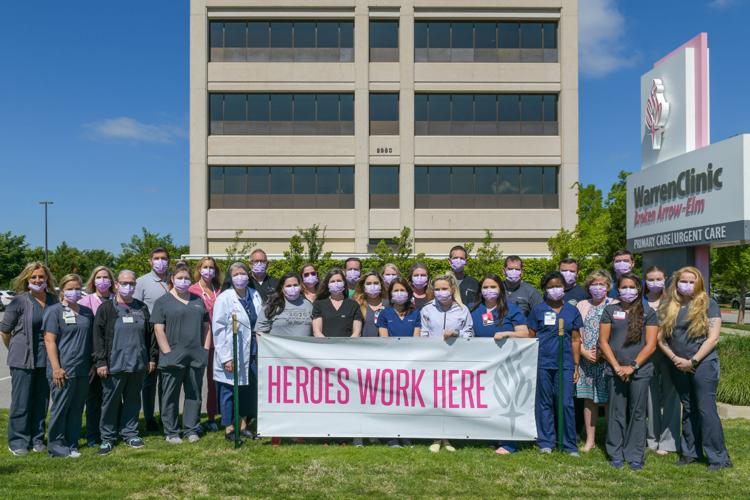 As the first cases of COVID-19 were confirmed in our area, Warren Clinic administration and the team from Warren Clinic Elm Urgent Care quickly responded to set up a comprehensive drive-through testing clinic for patients with suspected COVID-19. The site opened March 15. The staff worked long hours, under stressful and unfamiliar circumstances as fear of the illness built in the community.
"We knew we needed to get something off the ground quickly, and we knew we needed to be flexible as the whole situation was rapidly evolving," says , clinic director. "Our team came together like never before, and we were able to open within days of our first planning meeting. We knew people were counting on us, and our commitment to our community was what kept us going through those first few weeks. These patients were scared and sick — I hope we were able to be a source of hope and reassurance for them."
Among the team's many accomplishments, it established a private and safe testing site in the facility's parking garage to minimize virus exposure, staffed an isolation triage area in Suite 460 for patients showing signs of COVID-19, set up a call center to provide phone triage to concerned citizens, managed supplies and appropriate personal protective equipment and cleaning standards, as well as coordination of lab and radiology services for patients. This was conducted seven days a week and is still underway.
As of late May, this site has tested approximately 5,992 patients, received more than 12,600 calls through the COVID-19 call center and has evaluated over 1,400 patients in the clinic.