For Reasor's Store Director Everett Ford and his team at 2429 E. 15th St., managing the demands of the pandemic has become a new normal, but its onset in March was a challenge.
First, the paper products started disappearing from the shelves, Ford says. "Then it just started snowballing later that week, and in the weeks proceeding, it just kept getting worse with the hoarding."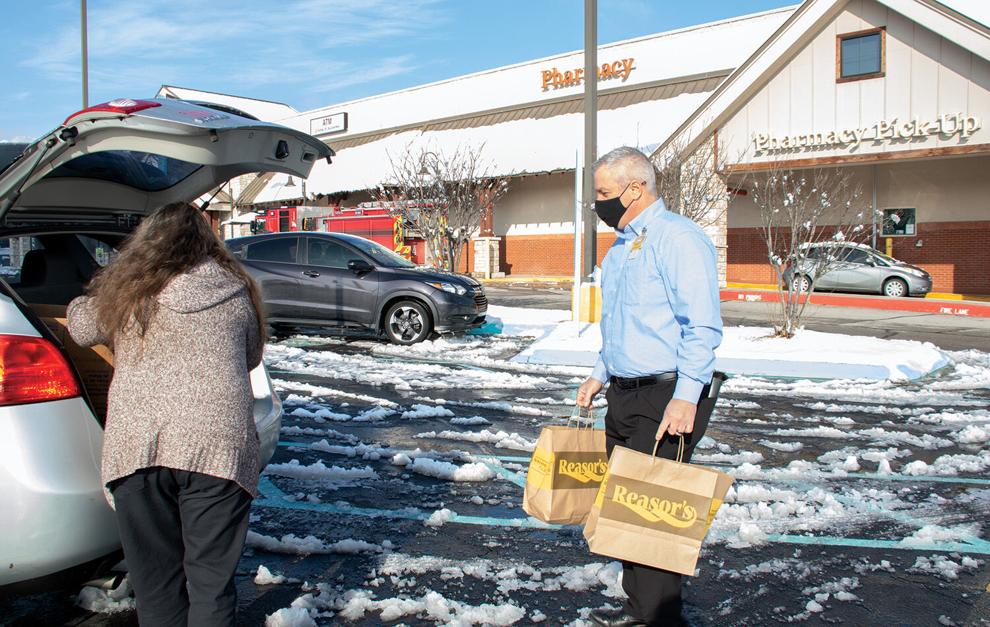 His store doubled its sales the first few weeks of the pandemic. "But when you double a store's sales — we don't double the labor," Ford says. "It just means everybody has to work longer hours, more days." 
Curbside sales also doubled, which was a logistical challenge because each order needs a worker to shop for it, Ford says, so they hired 15-20 part-time shoppers to fill the gap.
There also is an increased demand on employees when coworkers are quarantined at home, which has been what Randy Cloud and Julia Butler at Tulsa Transit have experienced. But Cloud, director of maintenance, says he at least can outsource labor when his maintenance employees are home. That's not the case for bus operators, due to a labor contract.
"There are only so many bus drivers, and when they're gone, they're gone," he says.
That's why Tulsa Transit modified weekend services, anticipating fewer operators on the road in the event of quarantines — and to reduce contact to prevent spreading the virus. Beyond solving logistical challenges with operators, socially distant rides and modified schedules, letting employees know their work is appreciated is important to Butler and Cloud and to the employees' morale, Butler says. 
"When this first happened, I was really anticipating everybody to just panic and not show up," says Butler, director of transportation. "Just to see them come in was overwhelming. Having just the gumption just to say, 'OK, we've got to keep rolling.' They inspire me more than anything … so of course I had to feed them."
Butler and Cloud grilled for employees and ordered food trucks and takeout for more than a week to say thanks.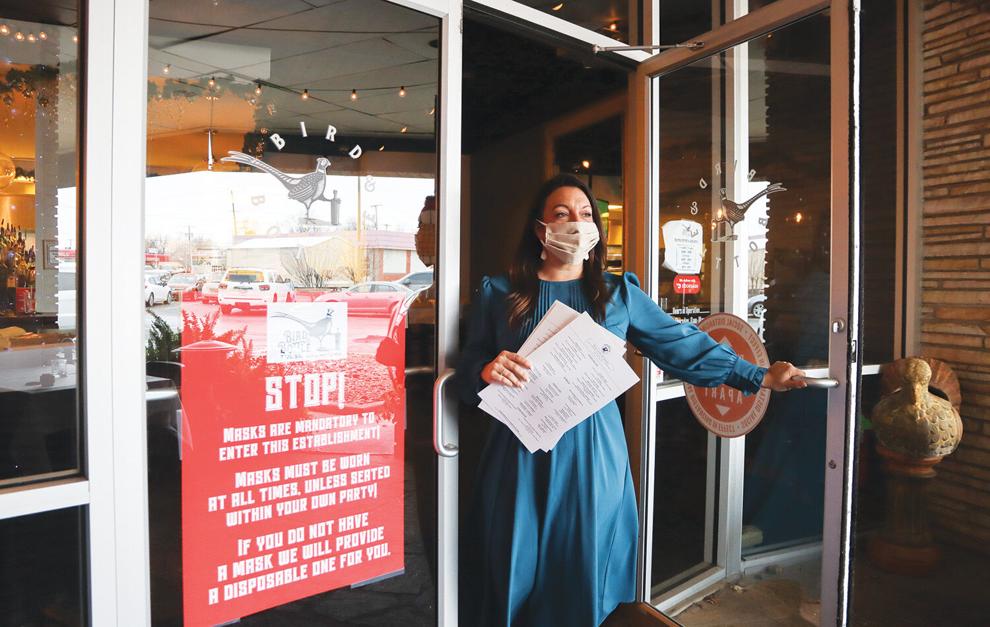 The onset of the pandemic was devastating particularly to restaurant workers, because though the integrity of the business was at stake, there were even more pressing matters. When the restaurants closed, many employees lost their only means of income. And many don't have health insurance.
"We started emptying the food out of our walk-ins: eggs, cheese, stuff we couldn't use and giving it to (employees)," says Johnna Hayes, co-owner of 3 Sirens Restaurant Group with Sara Day and Debra Zinke. When one of her employees asked for information on local food banks, Hayes knew she had to find a more long-term solution. 
Thanks to the generosity of restaurant regulars and other donors, Hayes raised more than $50,000 to help waitstaff, kitchen staff and other workers at Tulsa restaurants affected by the pandemic. She says they were able to buy gift cards for families to use for food, paid for some doctor appointments and were able to purchase gas for some folks.
"I can't give enough credit to the people I've been waiting on for 20-something years," Hayes says. "They just dumped money into this thing."