On May 30, hundreds of protesters gathered in the Brookside intersection of South Peoria Avenue and East 36th Street chanting, "No justice; No peace," and "We can't breathe."
They were marching in response to the Minneapolis Police killing of George Floyd in a nationwide response to police brutality, including recent officer-involved killings of Black Tulsans. It was a part of the largest global protest movement in history.
That day marked the first of three weeks of protests featuring thousands of Black citizens and their allies marching throughout Tulsa leading up to President Donald Trump's campaign event June 20 at the BOK Center. Downtown business and property owners fearing the worst boarded their windows in anticipation of the protests turning destructive. 
There were multiple protests that day, but then something magical happened that night. The groups all marched to Greenwood to end the three weeks of marches and rallies with a massive block party that stretched for blocks.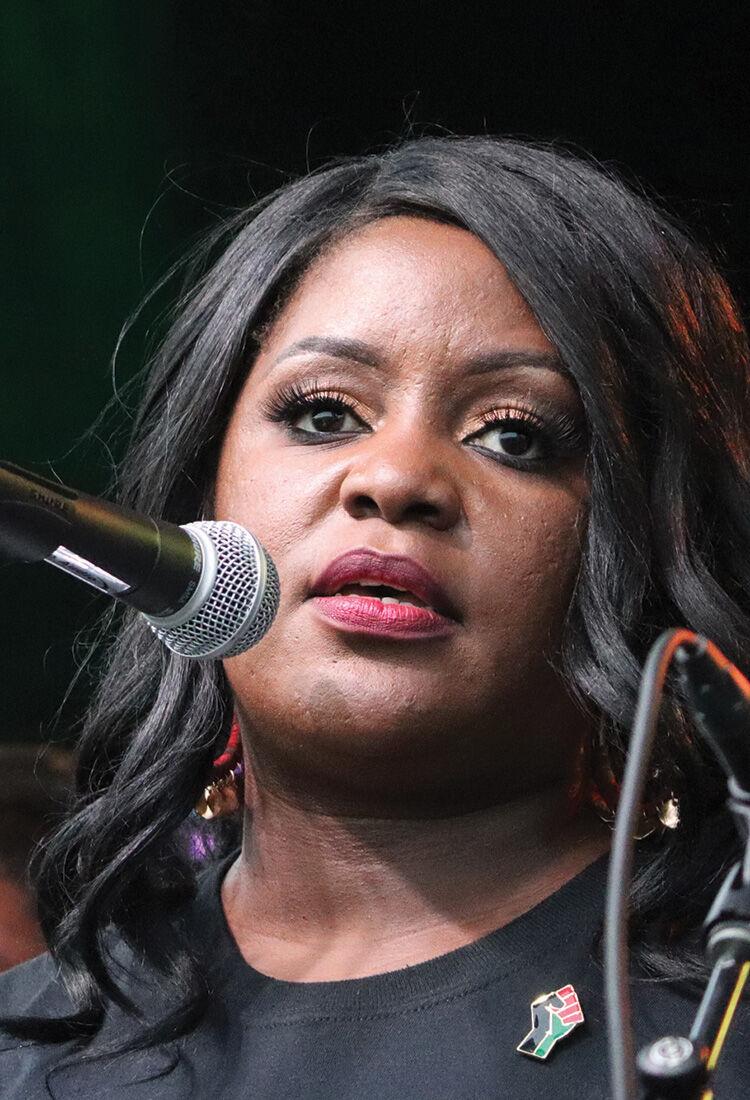 The summer protests were launched by Tiffany Crutcher, Greg Robinson and Nehemiah Frank (who also organized a successful Juneteenth celebration). They were followed by rallies organized by Tykebrean Cheshier and featured numerous Black leaders. Robinson also launched a mayoral campaign and finished second after seven weeks of campaigning that raised more than $200,000.
Goals were achieved when in early June they had a meeting with Mayor G.T. Bynum and discussed the changes they want to see occur in Tulsa policing, like independent oversight, divestment in enforcement and investment in mental health for public safety, and justice for the families of the Black individuals killed by Tulsa police. 
"What stands out the most is how different Tulsa is from most other major cities," Crutcher says. "We executed a strategy with clearly defined goals and were able to force a response from the City. Even though they haven't held up their end of the deal completely, promises were made on the record and so we must continue to push for a more equitable and just Tulsa to ensure those promises are kept."
The protests began the weekend of May 31, which marked 99 years since the Tulsa Race Massacre when hundreds of Black Tulsans were killed and 35 city blocks of Black commerce were destroyed. Victims' remains are believed to have been buried in mass graves. A test excavation of a possible burial site in Oaklawn Cemetery in late 2020 found at least 12 bodies; the investigation will continue into 2021. 
All eyes are on Tulsa as it approaches the 100th commemoration of the tragic event. The 1921 Tulsa Race Massacre Centennial Commission, led by project director Phil Armstrong, is building a museum to honor the victims and share the story of what happened for future generations. 
In August, commission and city officials broke ground on the Greenwood Rising history center on land donated by the Hille Foundation. Major donations flowed in from QuikTrip, the Oklahoma City Thunder, Bank of America and more. 
"This has been a long journey since 2015 when (Commission Chairman) Sen. Kevin Matthews began the inquiry of establishing a commission for planning and preparation to commemorate the 100th anniversary of the 1921 Tulsa Race Massacre," Armstrong says. "This has been a delicate balance of establishing rapport and trust within all stakeholders of this complex community of Tulsa. Bringing many divergent voices to the table to be heard can be a very arduous process. But the end of that process is so rewarding.  
"Standing on the land donated by the Hille Foundation at the corner of Greenwood and Archer, the historic gateway to Black Wall Street, was that moment that let the community know, 'We're actually doing it!' and more importantly, 'We're doing it together.'"