Next time you gaze at Tulsa's enviable downtown skyline, you might stop to consider that one local family owns a substantial portion of it, including a few of the city's vaunted art deco treasures.
The Price family, led by patriarch Stuart Price, along with wife, Linda, their four children and in-laws, has emerged over the past decade as arguably the biggest single real estate player in the downtown scene, certainly in the area commonly called the central business district.
Their business, Price Family Properties, combines a contagious entrepreneurial optimism, a shrewd eye for opportunity and an unshakeable belief in the future of their hometown, especially downtown.
Going all in on downtown
These traits were central to PFP forming a business partnership with Maurice Kanbar, a California real estate investor (and creator of Skyy Vodka), who swooped in to Tulsa in the early 2000s and — with another business partner — snapped up building after building.
He ultimately bought 18 for around $110 million as downtown continued to languish in the wake of a business vacuum created by the energy bust of the 1980s.
For years, Kanbar sat patiently on the low-occupancy properties, convinced downtown Tulsa would turn around. Price also believed change was imminent, and in 2012, PFP became stakeholders with Kanbar and began managing the portfolio.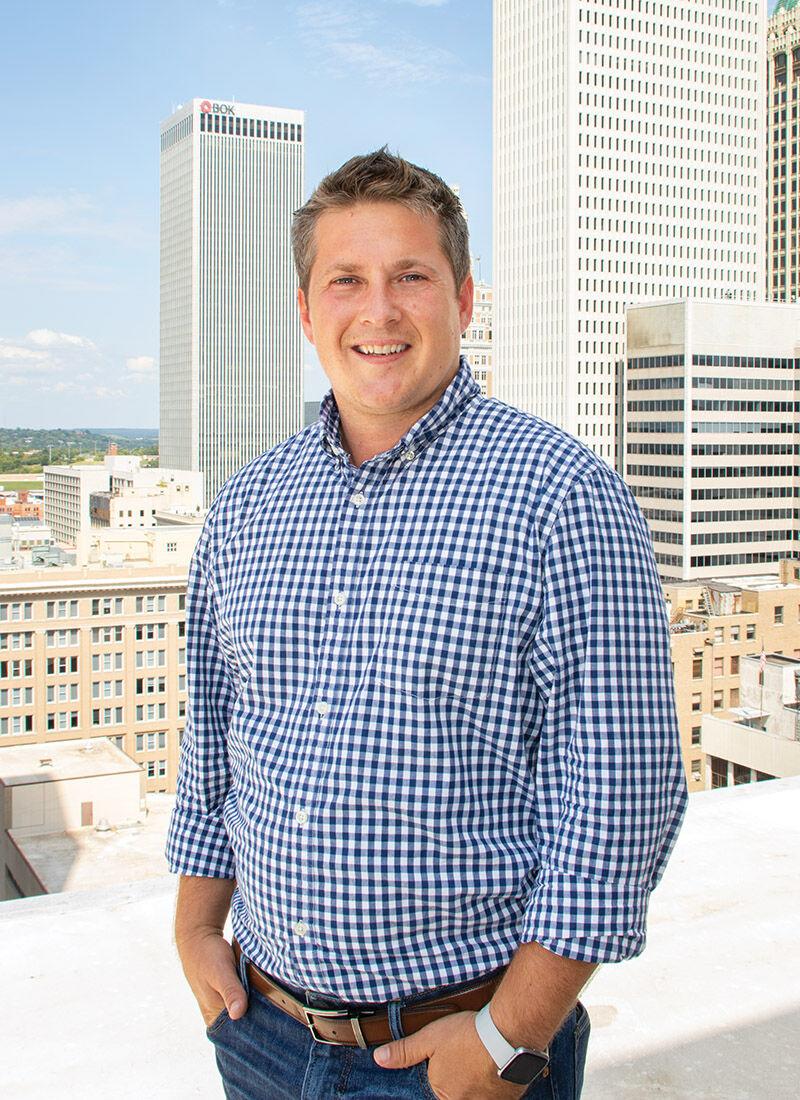 With Kanbar getting older and downtown Tulsa starting to take flight again, PFP acquired the portfolio in 2017 for an undisclosed price. Today, the company owns around 15 downtown buildings and structures totaling over 2 million square feet of commercial and residential real estate. That represents a walloping 50% of Tulsa's entire CBD.
The timing of the deal, Price says, couldn't have been better with so much redevelopment occurring in the area and a resurging demand for living and doing business downtown.
"What we're seeing downtown is happening all over America," says Stuart, who is PFP's chairman. "Every mid-size city seems to be coming back to its core. The thing is, people like to be around people, they like to be close to where they work, they don't like commutes. So we decided to take the risk, and now we are working our plan."
So far that plan is paying off with increasing occupancy in both its residential and office buildings. In spite of the COVID-19 pandemic, PFP has managed to lease over 100,000 feet of office space recently, including 40,000 square feet in the First Place Tower to a local law firm. Importantly, along with leasing, PFP recently constructed a badly needed, multi-level parking garage that added 500 of spaces for tenants and visitors at the corner of East Main and South Fourth streets.
"That really is opening things up for residential and office development," Stuart says. "It was a much-needed infrastructure improvement that will help unlock economic opportunity down there."
First comes a career re-orientation
Indeed, Price and his family seem to possess an innate knack for sniffing out and unlocking economic opportunity, even if it means making sweeping career changes. Go back 40 years, and a young Stuart and Linda had no inkling about becoming Tulsa real estate tycoons. No, they had come to Tulsa (from Denver and Maine respectively) to attend the University of Tulsa School of Law. They met in 1976 and married in 1980.
Tulsa's oil and gas businesses were booming at the time, and Price interned at Amerada Hess downtown, getting his first taste of working in Tulsa's impressive central business district. Stuart and Linda earned their law degrees and joined the Oklahoma bar even as Stuart's career ambitions turned away from courtroom law and more into acquiring and selling energy outfits, something he became quite successful at throughout the '80s and '90s.
"I was planning on being a trial lawyer. Then I found out what a trial lawyer made compared to people who worked in the energy business," recalls Stuart with a chuckle.
Sometime in the '80s, while raising their four children, they made their first foray into commercial real estate with the purchase of a rental property.
"That was when we started to get into and understand the real estate game," he recalls. "We began buying and developing," including two FedEx facilities as well as an apartment building. "From 2000 on, we started getting really heavily involved in real estate."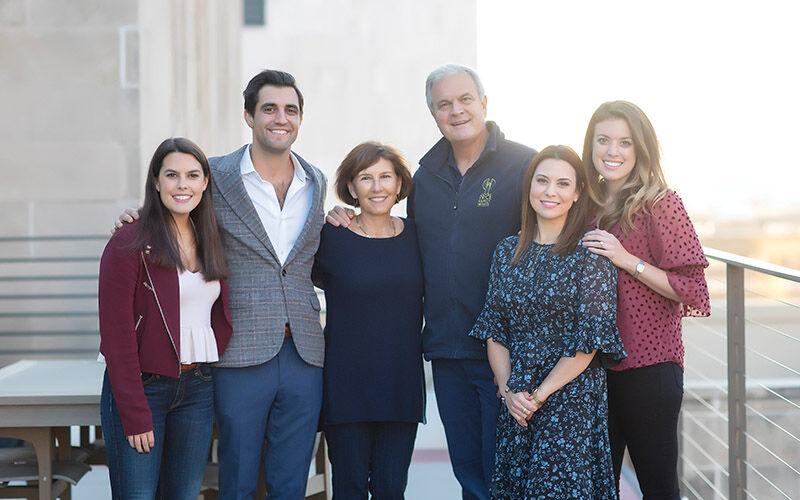 Living by the 'Do Not Pass Rule'
The investment in and subsequent acquisition of the Kanbar portfolio served as the catalyst for the homecoming of the Prices' now grown children, Jackie, Stu, Nikki and Stephanie, who had scattered to pursue educations and careers. Stuart wanted them on board to help administer the massive portfolio.
"We were separated, in New York, California and Texas, and when our parents purchased the portfolio and wanted us involved, we all made our way home," says Jackie Price Johannsen, PFP's president. "We're extremely happy to be part of the fun that's going on downtown."
The family, now including in-laws, has assembled a strong team of engineers, property managers and other workers who live by the PFP ethos known as the "Do Not Pass Rule."
"Basically that means we don't pass by a tenant or employee without saying hello or pass by a problem without fixing it," Jackie comments. "We don't pass on problems to others. We find a solution."
Stuart adds that "working hard and paying your bills," as simple as it sounds, is a key to longevity and success in the commercial real estate business. "I've always believed in trying to improve whatever you're dealing with. Make it a little better than how you found it."
Even while managing its currently massive portfolio, PFP isn't sitting still, but is contemplating further expansion.
"Business is dynamic and moving," Stuart says. "We're always looking, we've made offers. We will seize the moments as they come by."
As for downtown Tulsa's future in particular, nobody is more bullish.
"I'm an optimist. The future will be great for the central business district. We have a lot of people pulling on the same rope. I think we'll see a housing boom, empty surface lots developed. When we look back 10 years from now, I think we'll be astounded."
Would you like some art deco with that ice cream?
It was the blazing hot summer of 1980 and Stuart Price, law student and future real estate tycoon, had an epiphany: Why not sell Bomb Pops, creamsicles and ice cream sandwiches on the streets beneath the city's skyscrapers and prized art deco edifices?
He believed he was certain to make a killing at it.
The idea wasn't that farfetched. Forty years ago, before urban residents fled for the suburbs and many energy outfits packed up for Houston, downtown Tulsa was teeming with offices, retail businesses and pedestrian traffic.
"I almost quit my job to run an ice cream cart downtown," he recalls with humor. "I was actually designing a cart to push down the Main Mall to feed my family and pay my way through (law) school."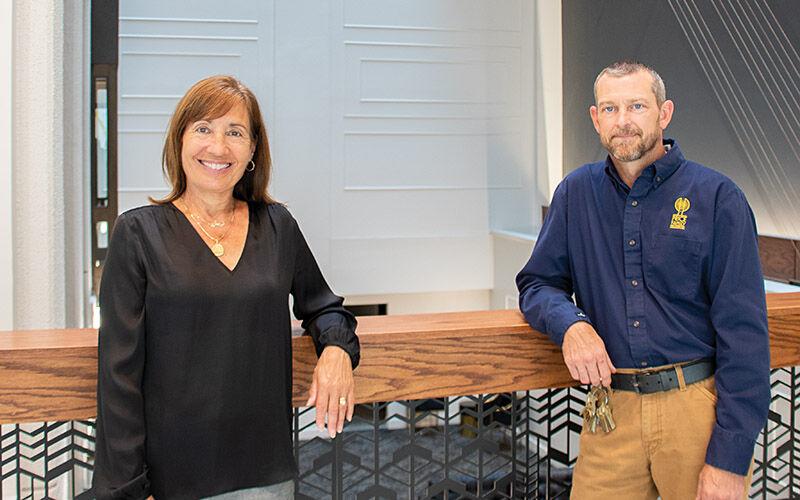 While that cart never came to fruition, Price and his family now own many of those buildings that would have towered over his little ice cream cart far below. But, he still believes amenity businesses, such as gyms, restaurants and retail, are important parts of a thriving work-and-play downtown.
And the Tulsa of today is more and more resembling the busy city of years ago as new development takes hold and more people are finding downtown the place to live, work and have fun. Price is hesitant to point to any favorite buildings in his portfolio ("They're like your kids, you love them all"), but here are just a few of the more prominent ones.
Philcade Building — 509 S. Boston Ave. This building is arguably the most historic in the Price portfolio. Finished in 1931, this 13-story edifice was seen as a complement to the Philtower across the street, with both buildings drawing their names from leading Tulsa oilman, Waite Phillips. It features "Zig Zag"-style art deco with terra cotta embellishments. The marbled lobby is in a T shape for Tulsa.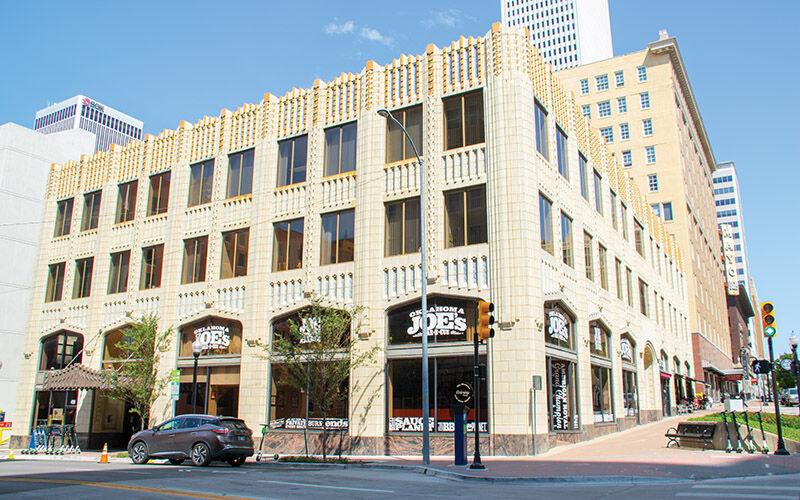 Pythian Building — 423 S. Boulder Ave. The Pythian, with three floors, is another Zig Zag art deco masterpiece. Built by two oilmen in 1929 who had visions of a 10-story hotel, the building was sold to a group called the Knights of Pythias in 1931, and plans for a hotel were scrapped due to the Great Depression. The Pythian was added to the National Register of Historic Places in 1982.
First Place Tower — 15 E. Fifth St. With 41 stories topping out at 516 feet, this tower is the second tallest in downtown Tulsa (behind the BOK Tower) and the fourth highest in the state. Completed in 1973, it features a polished granite lobby and an underground walkway to a parking garage.
Transok Apartments — 2 W. Sixth St. Formerly the Public Service Co. of Oklahoma building, this is another gem from the art deco era that Price has repurposed for downtown living. It features amenities-packed apartments that range from 537-1,250 square feet.
Bank of America Tower — 15 W. Sixth St. This instantly recognizable high-rise with its contrasting black glass and white lined façade rises 412 feet (32 stories) above Tulsa's downtown streets. With over 288,000 square feet of space, it stands as the fifth tallest building in Tulsa and ninth tallest in the state. Completed in 1967, its top three floors contain the exclusive Summit Club. The remainder is home to several companies, including its current namesake.