When COVID-19 first came to Tulsa County in March, many local school districts were preparing for spring break. They had to quickly pivot and change to distance and virtual learning using a variety of methods.
Since then, COVID-19 has continued to affect residents of Tulsa, and school districts have had to make contingency plans for the upcoming school year.
"Everyone was balancing multiple things," Tulsa Public Schools Superintendent Deborah Gist says about virtual learning in the spring. "If a family was fortunate to be working from home, they were doing their own job and trying to help their children at the same time. Most of our families were in a situation where they were essential workers and leaving the home and needing to figure out how to support their children when they were leaving to go to work, but their children were not able to go to work with them or elsewhere."
A survey — which garnered about 13,500 responses — was sent out at the end of May, according to Gist. It asked parents, students and community members their thoughts about the upcoming year and what worked and what didn't during the spring. Results were presented to the school board in June.
Engagement sessions via Zoom also gave TPS feedback from key stakeholders such as the student cabinet, teachers, staff, Tulsa Classroom Teachers Association and various advisory groups. That collaboration will continue, as well as looking to the Tulsa Health Department and other local and regional districts to learn how to best serve students while reviewing health and safety research and resources.
The goal for this upcoming school year is to have students back on campuses 100% of the time, Gist says. At a June board meeting, members approved a start date of Aug. 31 and end date of June 8, according to a press release. The type of schedule — in-person, distance learning or a combination — will be announced Aug. 3 based on guidance from the Tulsa Health Department.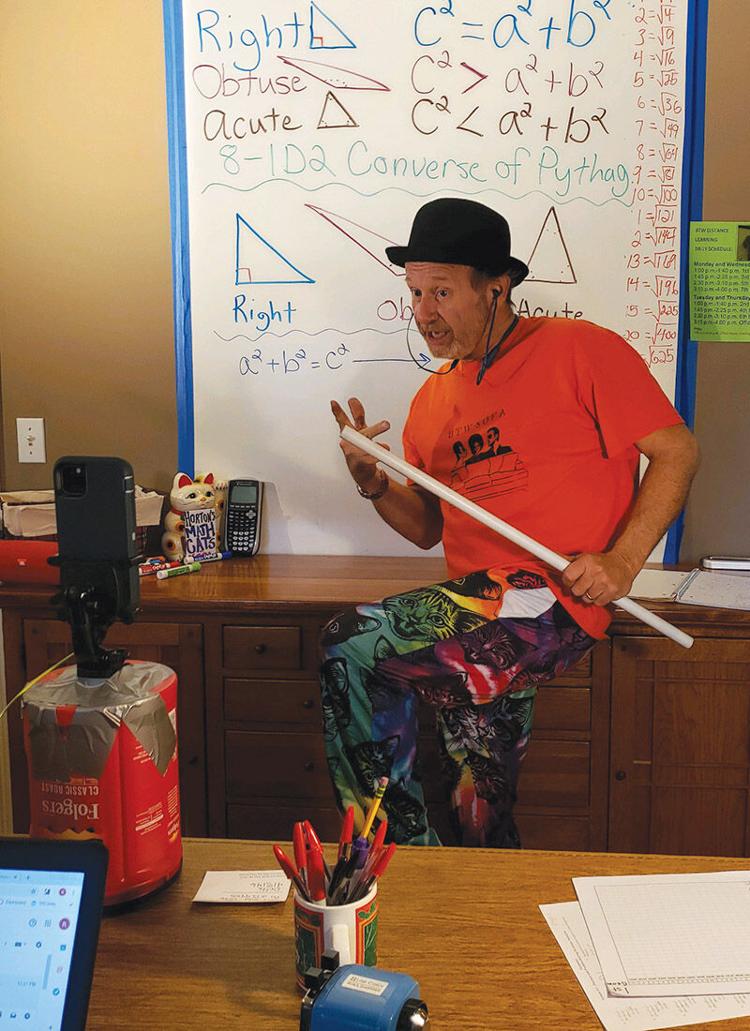 According to a July 15 press release, administrators heard "a chorus" of similar sentiments:
"Please do not bow to peer pressure. We need to do what is best for the health and safety of staff and students."
"Please listen to the doctors. Safety is the top priority, and it doesn't always match people's opinions."
"I lost my dad to COVID-19 ... I had not seen him in person for two months because his facility was locked down. From his positive test to his death took only seven days. ... This disease is dangerous and deadly. I urge you to err on the side of caution."
To that end, Jorge Robles, chief operations officer for TPS, notes several ways the district is preparing for students, staff and faculty to return.
"We have to be prepared for the most complex scenario, and that is returning to school while maintaining enhanced social distancing requirements," he says.
That includes making sure students can keep physically distant in classrooms, staggering arrival and dismissal times, examining cleaning and disinfectant protocols, and thinking about how to cut back on the number of students in areas such as buses and other common places like locker rooms and stairways — "all the spaces where kids might sort of be exposed by close proximity to other students," he adds.
Bus drivers will need proper personal protective equipment (PPE) and officials are examining ventilation in the buses, Robles says. PPE also will be necessary among students, faculty and staff. TPS will provide all of the protective equipment, which might include masks, necessary to students, teachers and staff. Some teachers — depending on their specialties — might use face shields as opposed to face masks, he notes.
The district has been following guidelines set forth by the Tulsa Health Department, the Centers for Disease Control and Prevention as well as other school districts nationally and internationally. Funding for materials continues to be a challenge, but the district is examining leveraging CARES Act money to pay for the supplies.
TPS also is examining staggering students so some take part in virtual learning while others attend school on campuses, he says. However, Robles adds that if something comes up, such as continued rising rates of the coronavirus, the district is prepared to offer an improved distance-learning curriculum for students.
A range of scheduling options is being planned that would be implemented as needed based on recommendations from local health professionals: learning in-person, a mix of in-person and distance learning, and distance-only learning. The district also plans to offer a virtual school option — Tulsa Virtual Academy — for students and families who are at high-risk for infection or who would prefer to keep their children home. Students in the virtual academy will continue to be students in their current schools, but will complete their studies virtually.
At Union Public Schools, the district is weighing two options: face-to-face learning and virtual learning. A lot of effort is focusing on distance learning, says Sandi Calvin, assistant superintendent.
The district has a re-entry task force, which meets weekly to prepare for the upcoming school year. Each student will get a device — iPads for younger students and laptops for older students — and WiFi access, if needed.
The re-entry task force is headed by Associate Superintendent Charlie Bushyhead and includes administrators, operations personnel and school principals. It has since been expanded to include some Union board members and parents. On July 13, the school board approved the Return to School/Re-entry Plan recommended by the task force, which called for school to start Aug. 24 with face coverings required at all times while in a school building or in a school vehicle, unless alone in the room or vehicle.
Calvin says the school district is looking at guidelines from the CDC, as well as being in communication with the State Department of Education.
Parents were presented with one of two learning options for students: in-person learning or virtual learning at home. Decisions must have been made by July 27, with the student committed to that option for the entire semester.
One key difference in Union's virtual learning for the fall semester, she notes, is the availability of devices. As of fall 2019, all students in grades 9-12 received a laptop as part of the district's 1-to-1 program.
In the spring, families in grades K-8 that did not have access to a computer at home could borrow a district-owned laptop (grades 6-8) or an iPad (grades K-5) if they did not already have one. (Those with a sibling in high school were supposed to share the device they already had.) Portable Mi-Fi devices were available if they did not have access at home. After COVID-19 started, the district spent $2.3 million for new laptops with larger screens for grades 9-12, and older models were moved down to lower grades.
"We are truly understanding the meaning of the word flexible," Calvin says. "We have an excellent plan with knowledgeable, outstanding educators developing the plan, but at the same point, we have never in our lifetime experienced anything like this, and we have to be flexible as we enter each phase that COVID-19 brings us."
Holland Hall, meanwhile, released its re-entry plan to families in June, well ahead of the Aug. 6 start date, says J.P. Culley, head of school.
As a private school, Holland Hall is able to limit its student body, Culley notes.
"We are small by design and, while we have seen an increase in interest for this coming year, we're able to keep our size stable," he says. Holland Hall credits close personal relationships between students and teachers essential, which can be maintained while all CDC physical distancing recommendations are in place in the campus classroom spaces. The pre-K-12 school is starting earlier and might end later, leaving open when breaks will occur, he says.
"The theory is if there is a second surge, we want to devote as few remote learning days as possible and take time off instead," he says, adding, "We know there is just no comparison between the distance and remote learning experience and actually being on campus." Holland Hall's decision-making group included medical experts, parents, board members and others.
In terms of safety precautions, the school is following CDC guidelines, as well as local health experts and its own expert medical advisory team, and looking at what other schools around the world are doing to open. Holland Hall will have Plexiglas barriers in areas where 6 feet of distance isn't possible. Officials also are asking students to take their temperatures before arriving at school. Once on campus, there will be thermal imaging cameras for each school division, based on grade level.
"As part of our daily screening process, each division will have their own camera taking temps for all faculty and students every morning," Culley says. "The cameras allow us to process lots of people in a very short period of time, which protects essential learning time during school hours. Fortunately, Holland Hall has capital restricted endowment funds that cover the cost. No tuition dollars are being used for this expense."
If a student is not feeling well, they will be able to keep up with coursework because all classes will be live-streamed, he says.
"Fall is going to be really different for all of us," he says, adding that it's important to remember everyone is in this together and not to let details bog people down.
"This is a way for us to show young people what to do when life throws you a curveball," he adds.