It's an age-old story.
A talented young person grows up and at some point, usually in the teen years, has a George Bailey-style epiphany. "I'm shakin' the dust of this crummy little town off my feet and I'm going to see the world!" declares Jimmy Stewart's character in the perennial holiday favorite, "It's a Wonderful Life."
Tulsa is hardly exempt from this urgent, youthful drive to collect a diploma and get out of town as far and as fast as possible for college and career. The problem is that cities like Tulsa, and the state of Oklahoma in particular, badly need the talent, industry and enthusiasm of their native born.
Oklahoma is short more than 19,000 degreed young professionals compared to the national average, according to Rue Ramsey, vice president for Workforce and Talent Strategies at the Tulsa Regional Chamber. To help close that deficit, Tulsa needs to retain area high school graduates for local post-secondary enrollment, retain them to work in the Tulsa area after college and attract those who went away to college back to Tulsa.
"It's absolutely vital that we get more degreed professional folks," Ramsey says. "Young people go away for college and work and they get hooked into other places, and we lose them and their talents and energy that are vital to continue our economic growth and be a bustling, exciting city."
Ramsey knows whereof she speaks. She taught high school in Tulsa for 11 years and saw many talented youngsters practically run through the doors to new destinations upon graduation.
"Many of them moved away and stayed away," she says. "We have to attract them back."
Part of her Chamber role is to figure out ways to turn Tulsa's former "best and brightest" into boomerangs. A boomerang is someone who was raised locally, took their talents out of town and has since returned home, she says, adding that boomerangs return home when they know the benefits of doing so outweigh the benefits of staying away.
"We're seeing more boomerangs as the word gets out that the Tulsa they left is not the Tulsa of today," Ramsey says.
They must be re-introduced to the city. She points out Tulsa has changed for the better at a rapid pace for over a decade. The Tulsa Arts District continues to expand, the BOK Center ranks as a top arena and many once-derelict areas downtown and beyond have been or are in the process of being rehabilitated. And then there is Gathering Place, a breathtaking world-class asset.
"Of course, it's best to keep people here to begin with, but if we tell our Tulsa story better and brag a little bit, we can get more and more of them back, especially as they move into new phases of life, such as starting families," Ramsey says. "That's really a critical time."
Tulsa, she points out, was recognized last December as a "Surge City" by Inc. magazine — No. 47 for its entrepreneurial atmosphere and No. 1 for wage growth. With its resources to incubate and support new businesses like 36 Degrees North and networking through Chamber-sponsored Tulsa's Young Professionals (TYPROS), the city is well positioned to tempt wayward talent back to Tulsa.
Throw in Tulsa's lower cost of living, easy commutes, ever-growing amenities and eateries, and you have a recipe for getting people to boomerang back.
"I believe we can get people to fall back in love with Tulsa," she says. "Other cities don't outshine us anymore."
Ramsey says other efforts include partnering with higher education and business entities to continue to build job "pipelines" in top industry sectors, including professional services and STEM (science, technology, engineering, math) careers. Both are well paying, and in STEM professions, Tulsa ranks top in Oklahoma.
When it comes to attracting professionals to Tulsa, even boomerangers like Rebekah Kantor are getting in on the act. Kantor is executive director for Tulsa Tomorrow, an organization focused on recruiting new people to Tulsa, as well as former Tulsans. Tulsa Tomorrow is a Jewish nonprofit, however it is heavily supported by individuals and organizations which are not Jewish, or even religious, Kantor says.
Though small, Tulsa's Jewish community has deep and influential roots here. Sometimes, Kantor says, talented young Jews leave Tulsa for bigger cities with larger Jewish populations only to discover they miss the tight knit community they had growing up here.
After graduating from Booker T. Washington, Kantor left Tulsa for college in Tucson, finished up at the University of Oklahoma and moved to Kansas City and Denver before returning in 2018. Through Tulsa Tomorrow's programs, which include networking and specially curated tours two or three times a year, Kantor believes she can get more former Tulsans (and even non-Tulsans, too) to move back to town.
"In Tulsa, you have a close community with a lot of opportunities to be a part of something interesting and important," she says. "You can do what you feel passionate about, get involved and live the lifestyle you want at a lower cost. You can have just about anything you want in Tulsa.
"We are a city that is surprising," she adds. "People wouldn't expect Tulsa to be what it is unless they come here and see that it's beautiful, affordable and has everything you need to live the life you want."
Though newly returned, Kantor wants to grow roots here again.
"When I was younger, I was like a lot of people who said, 'I'm leaving and never coming back,' but today I'm glad to be back in a city that's going through an identity renaissance where people are hungry to see Tulsa be bigger and better than it has ever been."
Gridiron to grill
What does the All-American Dream look like? You might want to reflect on the story of Garrett Mills. Mills grew up in Jenks, where he became a three-time state football champion during the Trojans' early 2000s Golden Era.
Offered a football scholarship at the University of Tulsa, he excelled both on the field and in the classroom. Upon graduation in 2006, he was drafted by the New England Patriots and began a six-year career in the NFL that saw him also play stints with the Minnesota Vikings, Philadelphia Eagles and Cincinnati Bengals.
His final season in the NFL was in 2011. He became a full-time student again in 2012 when he began the MBA program at the prestigious Kellogg School of Business at Northwestern University. He graduated in 2014 and ventured into the world of investment management for Goldman Sachs in Dallas.
During those years, he got to know Bret Chandler, founder of Tulsa's Rib Crib, who eventually offered Mills a job that led to him making an unexpected but much appreciated return to Tulsa in 2017.
After a couple of promotions, Mills today is president and CEO of Chandler Hospitality Group, which owns the well-known Rib Crib franchise and Society, the group's newest concept.
Football and the restaurant industry do have a similarity: competition. "The restaurant industry is highly competitive, but like collegiate and professional sports, we all have respect for what others in the business are trying to achieve," Mills says.
He and his family, wife Nicole (a Dallas native and TU graduate) and sons Finn, 6, and Connor, 4, couldn't be happier. In fact, Finn is attending the same elementary school Mills did.
"We are thrilled to call this place home," Mills says. "The Tulsa area I left is not the same one that we came back to. There has been so much positive change and energy with new developments, an abundance of restaurants and Gathering Place."
One thing that hasn't changed is what Mills considers Tulsa's biggest asset: its people.
"I've lived in a number of places with good people, but Tulsans just have a different mindset. There's just something about them that's very welcoming and open.
"Being back home has absolutely exceeded our expectations," he adds.
Staying to learn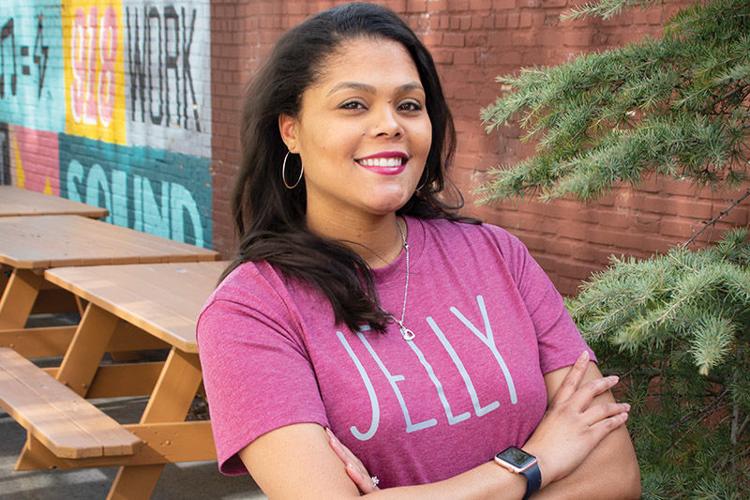 After leaving Tulsa, many boomerangers-to-be settle into a great life elsewhere with no intention of ever coming back. Such was the case for T'erra Estes. But life, as it turns out, had other plans.
Estes grew up in north Tulsa, attended Carver Middle School and graduated from Booker T. Washington High School before studying at Langston University in Tulsa.
Education degree in hand, she made a beeline for Texas, where she knew pay and benefits for a teacher would be better. She and her family settled in Fort Worth, where she first began teaching before transitioning into a new role as a behavioral specialist for struggling schoolchildren.
"I never imagined ever moving back to Tulsa. We were thriving there, and it was looking like we'd live there happily ever after," Estes says.
The occasional visit back to Tulsa to see family, however, opened her eyes to new developments and opportunities in her former hometown.
"I began to see how Tulsa could be a good fit for the kind of work I do and how the community I grew up in needed that kind of help," she says. "Plus, I saw how things were changing with new initiatives and redevelopment and the community was thriving.
"It was nothing like the town I grew up in," she adds.
Inspired by the opportunities, Estes and her family moved back to Tulsa in 2016 after a seven-year hiatus and haven't looked back.
She started a nonprofit, Teach Not Punish, to help families, children and educators overcome adversity by improving their access to community resources and educational opportunities. The organization's behavior and academic programs help volatile children stay in class and succeed in school.
"We instill hope within families by being a support system during adverse experiences by offering seasonal resource events," Estes says, noting nearly 150 families benefitted from the seasonal support systems last year. The Together Everyone Achieves More Success (TEAMS) behavior intervention program has been implemented in the Youth at Heart after-school program at MacArthur Elementary for the 2019-2020 school year. Social skills and self-regulating behavior programs are in place with select K-fifth grade students.
Estes' husband, Angelo, an audio and music producer, has a studio downtown and her children, including an infant son, are flourishing. She has plugged into the entrepreneurial community through 36 Degrees North and connected with leaders in north Tulsa to help better serve families in the community she grew up in.
All in all, coming home was one of the best decisions Estes ever made, she says.
"It just goes to show, you never really know, even if you have a plan," she says. "For me, the biggest takeaway about coming back is to follow your passion. It may not lead where you thought it would, but if you follow it, you'll end up exactly where you need to be. Tulsa is definitely where our heart is."
Return ticket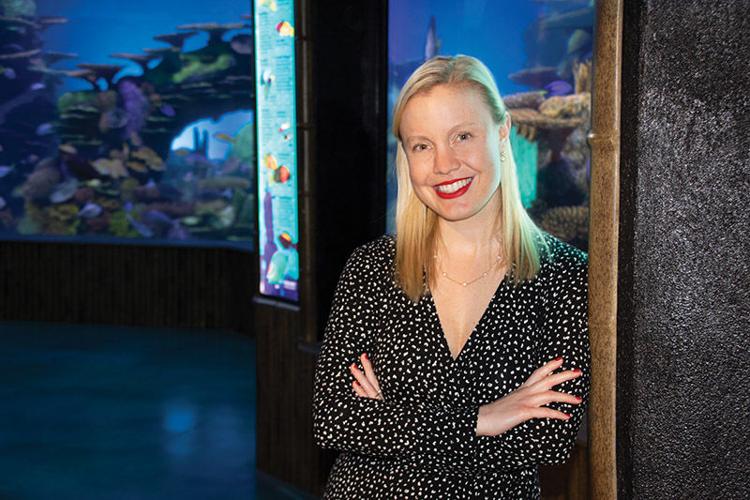 For Andrea Leitch, journalism became a ticket to travel. After graduating from Booker T. Washington High School in 2003, she ventured to the University of Oklahoma and interned with Vogue Magazine in New York City. Then came a brief homecoming working for TulsaPeople from 2008-2010.
But something was nagging her.
"My mom had always encouraged us to spend our 20s traveling the world and seeing new, exciting places," she recalls. "Although I was happy personally and professionally, I felt this impetus to live for more experiences."
That impetus took her away from Tulsa for the next eight years. During that time, Leitch achieved many a journalist's dream, working for National Geographic in Washington, D.C., as a travel producer and content director, managing world-class writers, editors and photographers.
"I was able to travel to amazing destinations," she says, adding Morocco, Malta, Peru, Tanzania, Hungary, England and Jordan to her travel ledger. "I did everything that I wanted to do, and then the time came to figure what I wanted to do next."
Next came her hometown.
"I felt like Tulsa is a great place to re-invent yourself and be part of a friendly, supportive community. No matter where I had traveled, I always talked about Tulsa," she says. "What makes us unique is the people and their philanthropic spirit."
In late 2018, Leitch returned to T-town and now works as chief marketing officer for the Oklahoma Aquarium. "At National Geographic, we educated a global audience about why we need to take care of our planet," she says. "Here at the Oklahoma Aquarium, we can make a direct impact on students, particularly through our exhibits and education programs that teach children about conservation and our human impact on our waterways."
She and her fiancé, Patrick Witty, not a native Tulsan, are both proud and excited about all the growth and opportunities in Tulsa.
"I get teased by some friends who see me in a bigger city and ask me why I moved back here, but I'm impressed by the air of excitement and the cultural renaissance that I see," Leitch says. "People are prouder of being Tulsans than ever before."
The world's a stage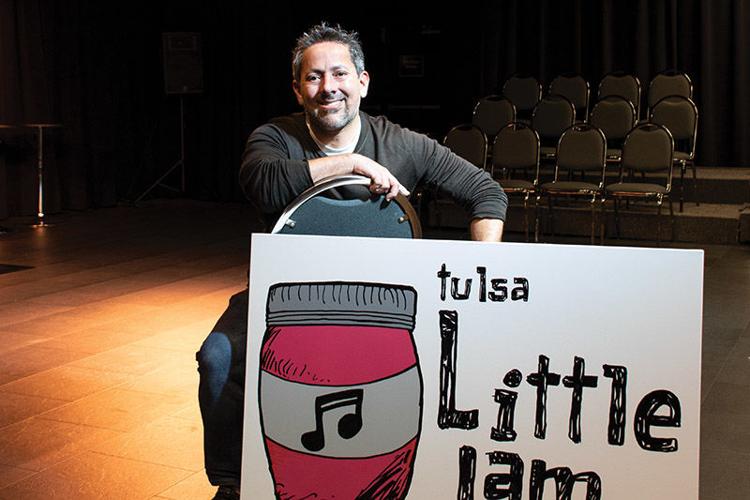 Juan Reinoso is so "Okie" he even has a 1970s-era certificate signed by the governor and given to him (and his four brothers) declaring them so.
But that wasn't enough to keep him from leaving Tulsa six days after graduating from Cascia Hall Preparatory School in 1993. Like countless other starry-eyed youths, dreams of acting, directing and writing inspired him to seek out opportunities in New York City.
He attended Fordham College at Lincoln Center in Manhattan and then embarked on a 22-year career outside of Tulsa.
"I always knew I wanted to be an actor, writer, producer and director," he says. "At the time, Tulsa just didn't have what my dreams needed, but that's not the case anymore."
About four years ago, Reinoso started coming back to Tulsa to help care for his parents. It was a challenging time in his life after the loss of his life partner, Brittany McGrath, but it gave him the space for a reassessment of his former hometown.
"To be honest, I was not looking forward so much to coming back," he says. "I was a little bit lost at the time, but I started discovering what the heck was happening in Tulsa, and it's amazing."
Reinoso recalls the city of his youth with a vibrant, people-filled downtown, but he also remembers the virtual ghost town it turned into in subsequent years. "I remember it almost completely dying, but I came back to see this incredible reinvigoration where downtown is again the epicenter of Tulsa," he says.
He compares some spots downtown favorably with some of his haunts in Brooklyn. "Hodges Bend is where I have the majority of my meetings because it feels like I'm in Brooklyn when I'm in there," he says. He is especially pleased with Tulsa's re-embrace with a full spectrum of the arts. "To see where it is now is very impressive," he says.
Although Reinoso still lives part time in New York City, he continues to put down deeper roots in the community. He serves on the board of Tulsa's Latin American Chamber of Commerce. He has worked with Theatre Tulsa and Tulsa Project Theatre, as well as commercial clients.
He is the host, writer, director and producer of Tulsa Little Jam, a nonprofit video and podcast series featuring local artists. He also is connecting with other boomerangers as they seek ways to improve their re-found home.
"The truth is, you have to respect the people who stayed because without them, I probably wouldn't be a boomeranger," he adds. "They made Tulsa a better place."
Designing destiny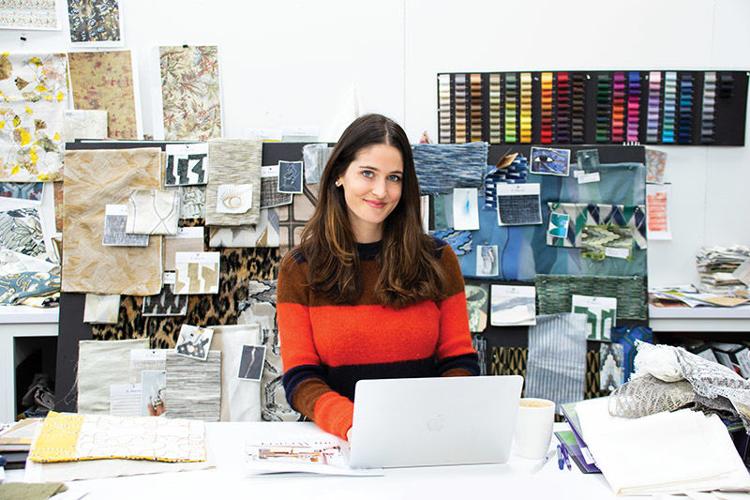 Dreams of leaving home often start young. They did with Jodi Finer. By age 7, she was already talking about one day moving to New York City.
A product of the Carver Middle School/Booker T. Washington High School pipeline, she graduated in 2003 after an upbringing she describes as very traditional and deeply involved in Tulsa's Jewish community. It was a good childhood, but the Big City Dreams wouldn't die.
"I always thought that someday I would move to New York and then L.A.," she says. "But I also knew Tulsa would be back on my path at some point."
After studying at Tulane in New Orleans, she fulfilled her childhood ambition and trekked to the Big Apple. There, she did graduate studies at the Fashion Institute of Technology and worked six years in fashion and interior design. By 2013, she switched coasts to work in that other city of big dreams, Los Angeles.
But it was the family business, Fabricut, a distributor of decorative fabrics, and working closely with her father that lured her back to Tulsa in mid-2017. Today, Finer is the creative director of S. Harris, a supplier of fine textiles, and a subsidiary of Fabricut.
Like others, she is pleased with the positive changes that took place in Tulsa during her absence and with the continuing efforts to position Tulsa for an exciting future. In fact, she also is involved in Tulsa Tomorrow, co-founded by her father (David Finer) to attract more young, talented people, particularly of Jewish heritage, to Tulsa.
"What compelled me to move back was that there is so much happening here with so many changemakers and innovators creating this incredible cultural environment," she says. "There's a strong entrepreneurial spirit here, open-mindedness and connectivity. It's exciting to be part of creating the next iteration of the Tulsa vibe."